Stargate Invasion Progress Report
Intro
Below is an update on our progress towards Pre Alpha release.
Shields
We have started updating the shields for some of the Asuran faction, they will now be partially conformal for ships and in the Atlantis style for the Envoy and any other related models.
Final Texture Preparations for Production
Much of my free time over the past two weeks was spent improving and streamlining our internal texturing tools so that we can create textures quicker with higher quality results.
I've converted (height to normal) about 135 of our detail stamps for the Asurans and boosted the normal map strength of all these tools. This will make the various details you see on the ships more visible giving them a more pronounced small detail look from greater viewing distances. Below is an example of one such stamp applied to a test cube in Designer.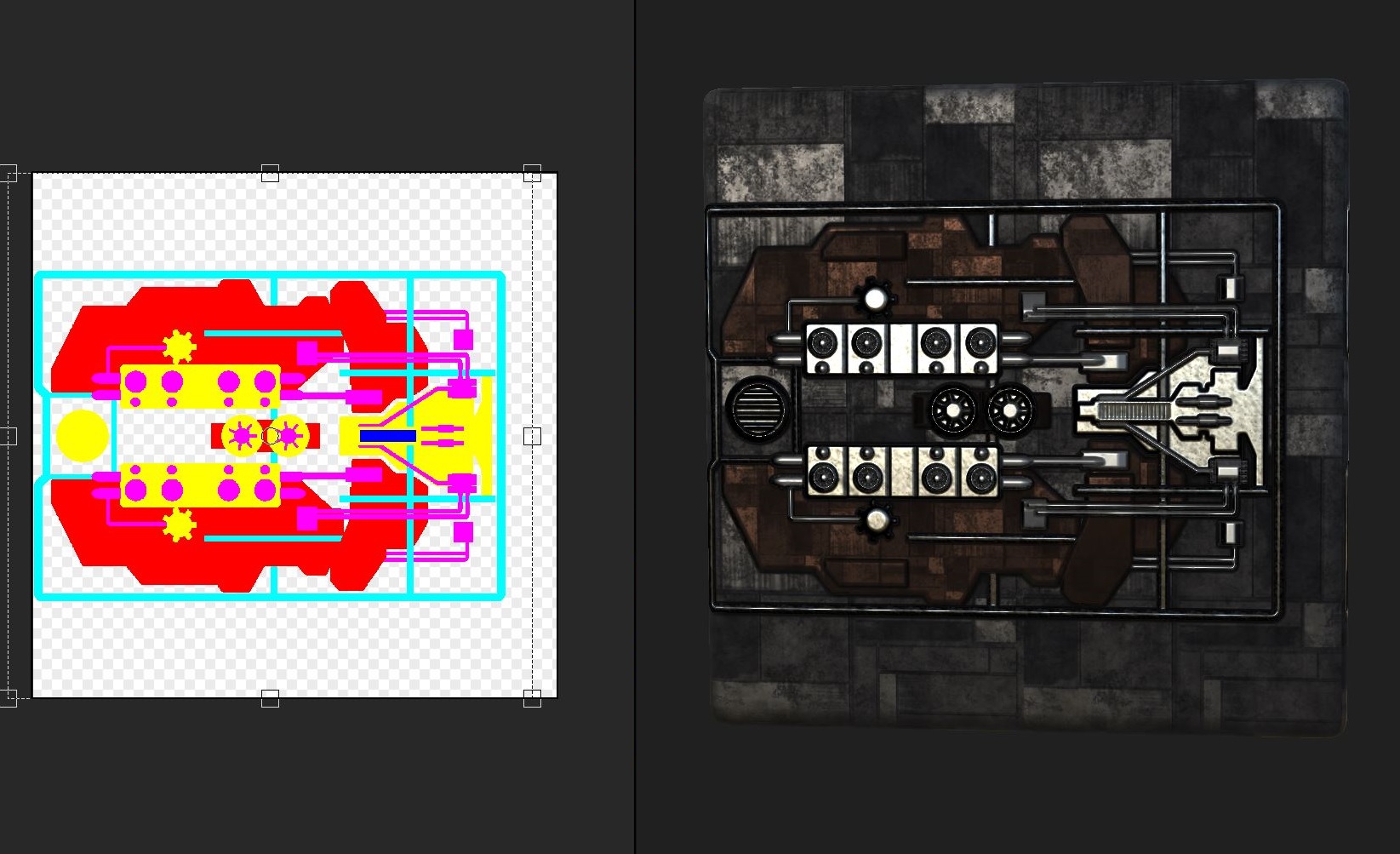 In addition I have reinterpreted the fantastic Asuran material Ace Fighter created in Substance Painter to a version that is based in Substance Designer. This has allowed me to make the material into a filter so that we can stamp details and get an immediate preview with full materials placed according to their color ID. Such functionality is invaluable since it allows us to design on the fly, seeing the final look without the need to export and re-import maps. In the image above you can also see the material being applied to one of our custom made Aurora detail stamps further extending our ability to design details with the final look displayed in real time.
Since I started working on SGI a while back my goal has been to come up with a process that will let us, and also potential future members, create a set of ship textures in 2 - 4 hours instead of days or weeks. With the conversion of the Asuran Material and Asuran detail stamps this pipeline is finally approaching completion.
Pre Alpha Link Queue
There are now over 20 people in the Pre Alpha Queue. While this means that we won't initially be sending out the link to anyone who requests it after today, you are still welcome to send us such requests. If all goes well we will extend the number of people who can have access to the Google Drive sync and your position in the additional queue will be reserved.
Release Date
The release will probably be sometime during April, possibly at the end of the time frame (March-April) we gave in our release announcement. This is not fixed though and if we find that we're making good progress with the shields, hard points and textures we will update the release to be sooner.