Dear CoH and Star Wars fans,
---
I thought it was the time to write something about what we did in the last few months. As you may have
seen, progress has suddenly made a huge leap forward, and while the mod was started 2 years ago, it never really took off before now.
We've simply hit a huge milestone in our development, especially by making our own custom models – the base foundation of every total conversion – and successfully putting them into the game. So I wanted to take you all on a quick tour of what we've done so far, what we're doing right now, and what we will be doing until we hit the next huge step everybody is waiting for : early release !
---
What has been done ?
Most infantry models ! We're only missing a few of them, mostly texturable variations, that will be finished in the next days. That said, with only the few pieces of equipment we have, we're already capable to create a large enough variety of units by smart mixing !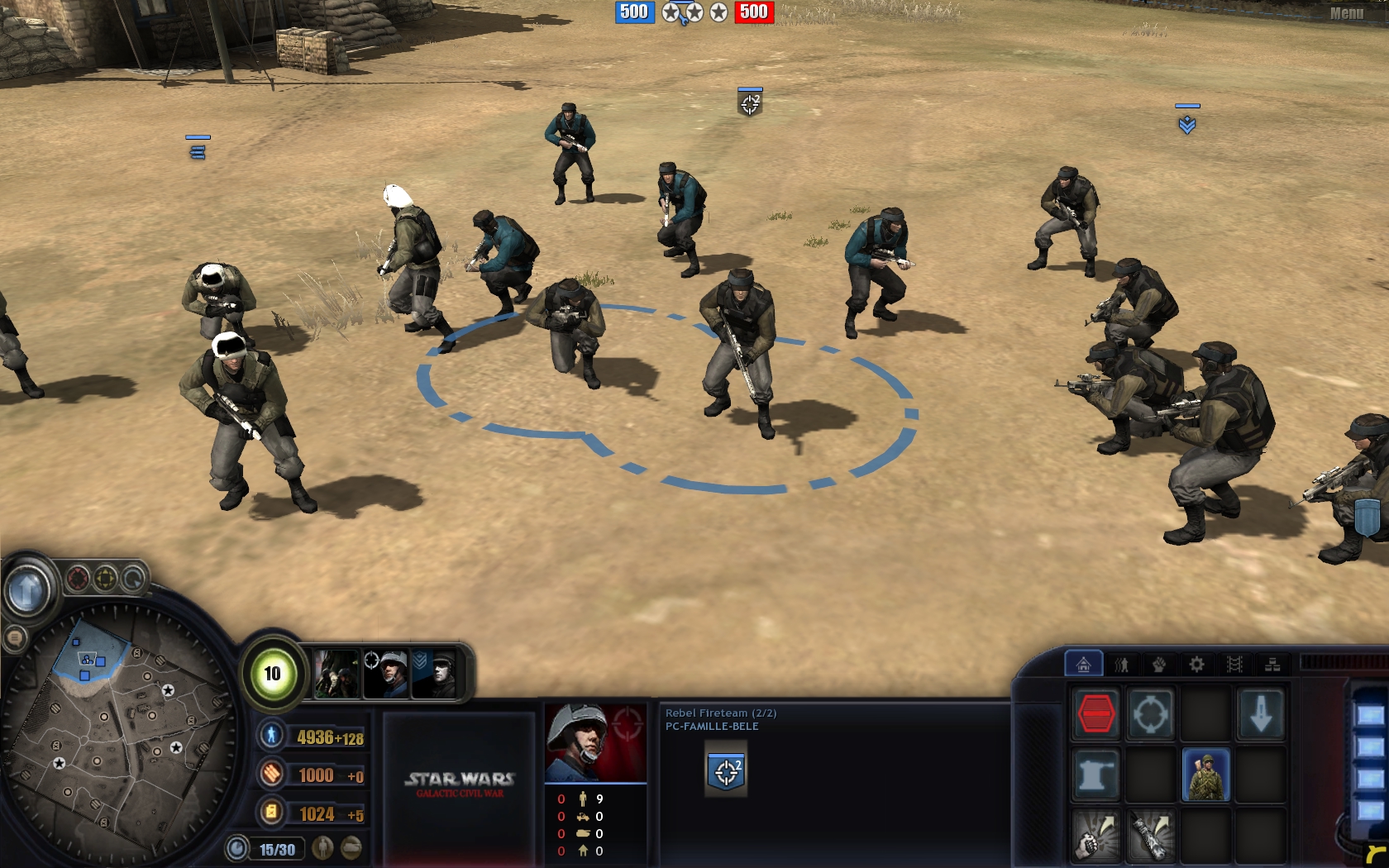 Here are different rebel units, but that's not all of them ! With what we have, we could create a generous roster of 6 and 7 different infantry units for (respectively) the Alliance and the Empire. We took Dawn of War II as an example for our first attempt of gameplay with this restricted material. It results into a single HQ (no base building) with all units in a row and the possibility to unlock tier 2 stronger units to simulate late game and progression. It makes the game very fast paced, with a lot of units interacting onto the battlefield since the start of the game.
It's also important to note that we have most of the UI we need for these units : texts, portraits and icons.
---
Is it playable right now ?
Yes and no. Technically, you can create units, manage your resources, and fight against AI (note about it
later) like in a normal CoH game, but no upgrade nor ability has been done right now. Which brings me to the next section of this article.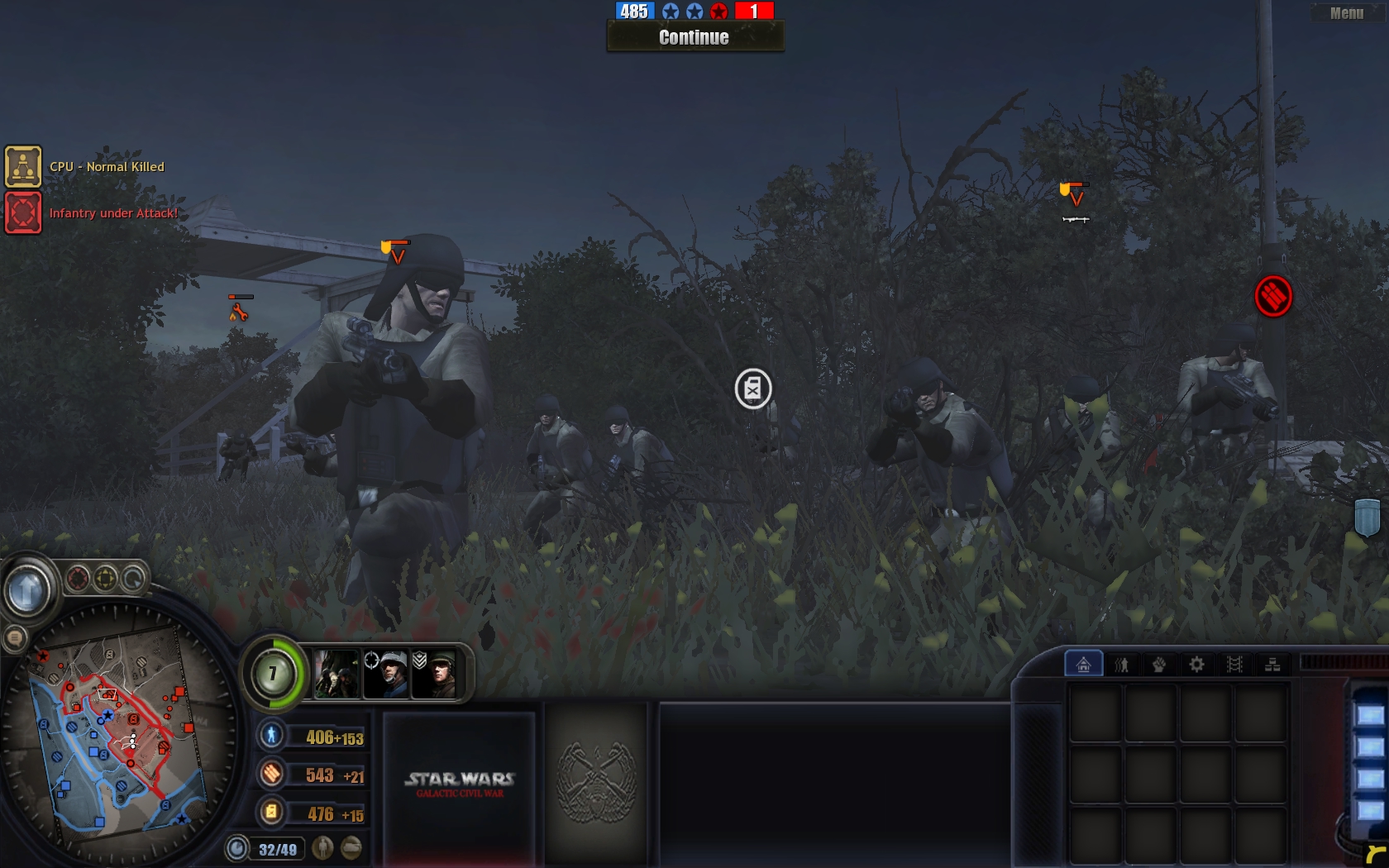 ---
What we are doing at this time :
Ebonhawk still has some work to do on the art : icons for upgrades and abilities, and a few units : Rebel
specops forces, Imperial Commandos and Officers… And most importantly : FX. He's trying to get lasers (with sound) to work in-game (which is possible, no worries) and it should – hopefully – not take too much time.
I'm personally in charge of modding the actual gameplay : this means adding upgrades and abilities to our units and, of course, balancing the game. Which won't be piece of cake, considering we have very cheap 9-troopers squads on the Empire side, and only a few, expensive soldiers for the Rebels !
What about the doctrine trees ?
Good news : believe it or not, both factions have exactly one Commander tree that doesn't include ANY
vehicle. Isn't it perfect ? This means that we're also working on these trees so they can be 100% playable as soon as possible. You can see on the pics above that a few commander abilities are already done.
So, what about release ?
We're not there yet. There are a few glitches, CoH can be harsh when you have an idea but it just won't work (I'm discovering a new hard-coded engine limitation every day, and I'm not skilled enough to find every workarounds) and we still miss a lot of things : especially maps and props. Invading Normandy with Stormtroopers is fun, but, well, it breaks your immersion quite a bit.
AI will be kind of a problem, too. It seems it can use Imperial units well, but it doesn't want to play with the Rebellion (seems like computer is smart, and definitely knows who will win). It will take quite some time to figure that out, as this is a totally new thing to us.
---
Anyway, things are going great
Alongside other awesome stuff, Ebonhawk has made complex textures sets with specular and glossiness, i.e we now have polished stormtroopers with nice reflections :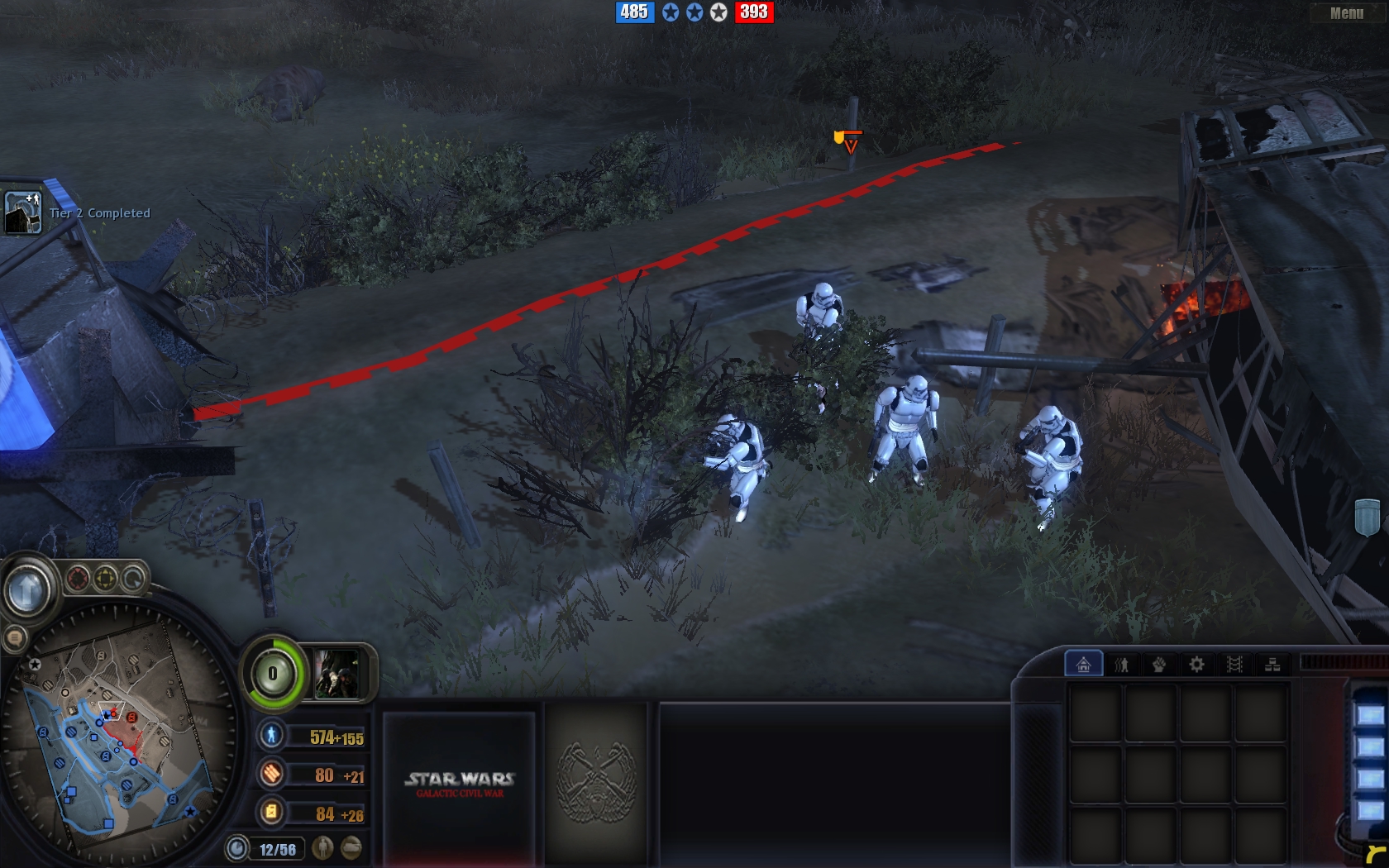 And although I can't show it to you through pictures, I managed to get custom music in game ! We now have (for instance) a glorious Throne Room playing when winning !
We're already working on vehicles like Speeder bikes and AT-ST, and maps will nicely come along the way…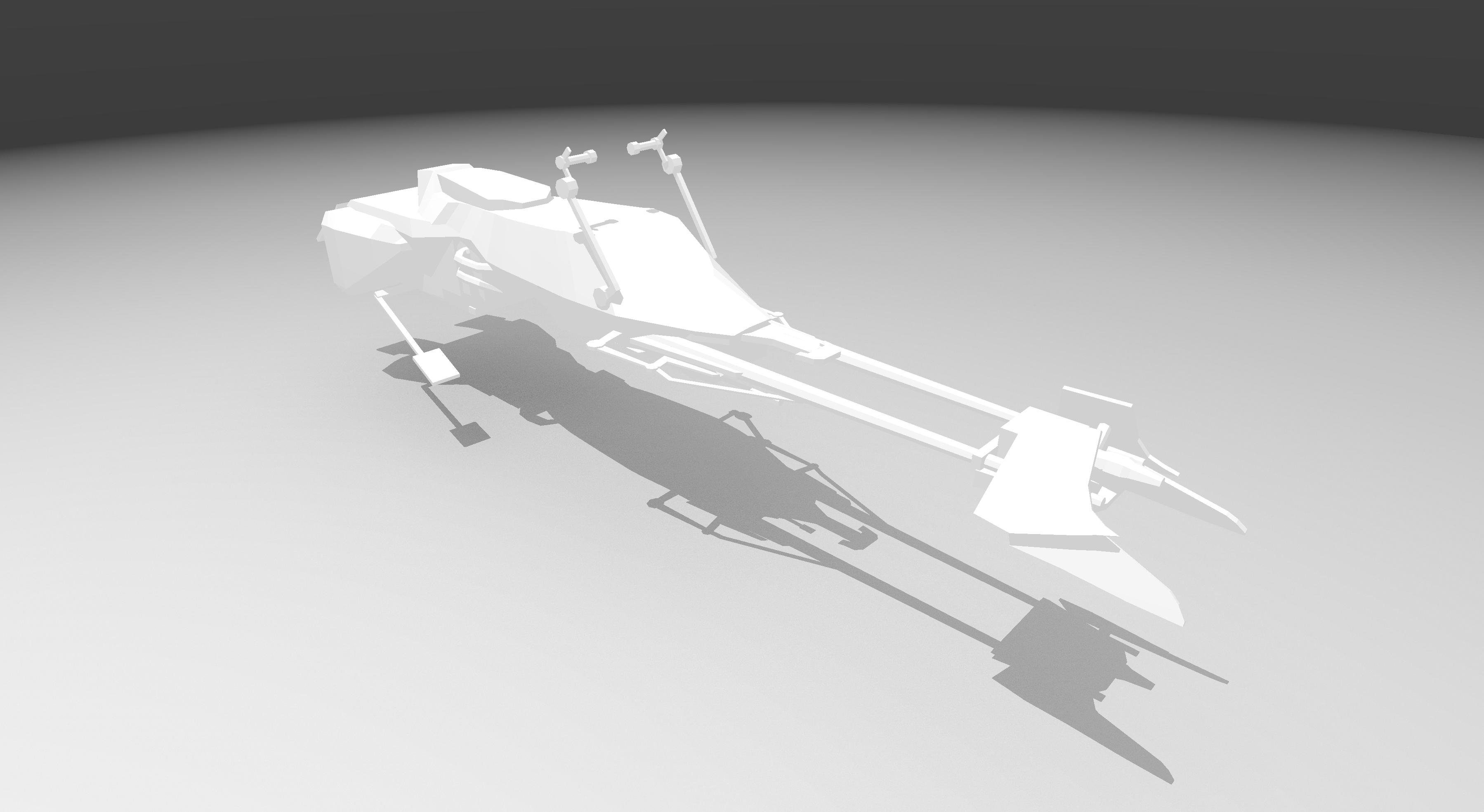 ---
So be patient, it's only a matter of time now.
We're planning a first very early demo release of the mod, with infantry only. It could be ready soon™
enough, so stay tuned as always, and do never, ever despair !
---
Quick Q&A :
Q : When is the mod out ?
A : Seriously tho, you've waited 2 years, you can wait a few weeks (okay, maybe months) more !
Q : Will there be CIS and Republic (Clone War) ?
A : Not yet. We do The Galactic Civil War era first. Eventually if we are not dead we can attack The Clone War era.
Q : Will a campaign be added ?
A : As opposed to The Clone War era, campaign will likely not be added. Except if we find dedicated mappers and scripters. But so far none of us has the required skills for it.
Q : So, as a first release, there won't be any vehicle at all ?
A : Not the slightest piece of a vehicle. Even bikes are not ready yet, although I reckon they should be easily implemented. But do you want to play, yes or not ? If yes, it will be infantry only first.
Q : I don't really like DoW II, will gameplay stay like this forever ? (no base building)
A : No. But buildings are at the end of our priority list.
Q : I have a question that is not in this Q&A !
A : That's not a question by the way. Leave a comment below, or use the forums here for more complex requests :) !
---
Thanks a lot to anyone who has read this huge wall of text to the end ! We would also like to thank you all for the support and will to help you've shown these last times !
---
The Star Wars Frontlines dev team
Ebonhawk - 3D and 2D artist, project lead
Eol - Game design, programming, ModDB
SirPsycho – Skill, time, patience and knowledge. Thanks a lot.
And BurtondrummerNY for his greatly appreciated help and very first models !