Well, Future Warfare is apparently having some technical difficulties and since we want to spare you folks an even lengthier commercial break until it continues, we shall use this opportunity to present you a whole bunch of visual overhauls to Russian structures and vehicles. Most of the old models and textures have been around since the very first SWR release of ROTR and a few of them just haven't aged particularly well, especially compared to the more detailed ECA stuff. Follow us through this little four part series of mini-updates and take a look at the improvements.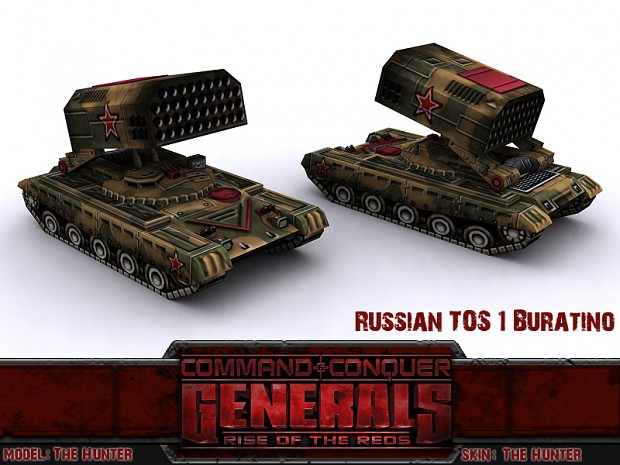 Even though it is technically a multiple launch rocket system, the TOS-1, comically dubbed the Buratino by the Russian military, is actually a large, mobile flamethrower. The vehicle packs a total of 38 launch barrels, each one armed with a powerful 220mm thermobaric rocket. This allows the Buratino to lay down a rapid barrage of fuel-air explosives that incinerate enemy light vehicles and foot soldiers, including those who seek shelter inside a fortified position.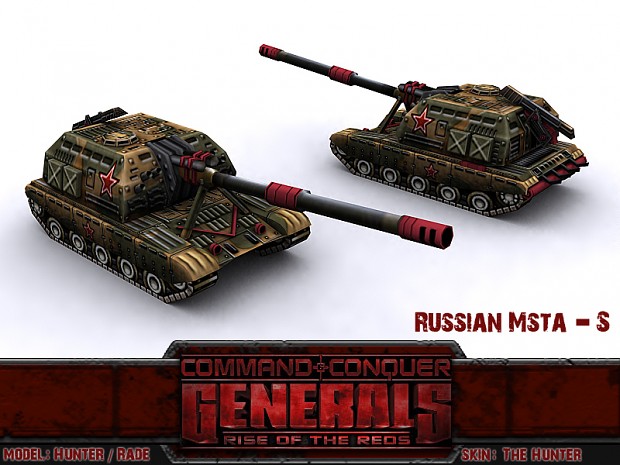 Named after the eponymous river in western Russia, the Msta-S is the self-propelled version of a 152mm howitzer that was introduced in the late 1980s. Its high explosive shells are powerful enough to hammer any opponent into submission within a few moments but the vehicle's greatest claim to fame lies in its rarer variant, the Koalitsiya-SV, which is fitted with an 'over-and-under' dual cannon that increases the Msta's otherwise mediocre rate of fire to downright frightening levels.