Greetings once again, everyone!
This will be a relatively short article, compared to previous ones, as most of the changes found in this update are either text, script, or trigger related. I can show a few screenshots, however it would be pretty much fluff to show multiple pictures of similar items. As such, I will be keeping the amount of screenshots to a minimum and instead attempt to relay all relevant information on the changes as possible.
So, to start off, the main focus of this update is the reworking of the numerous aspects relating to character traits. Up until this point character traits were sorted into FEATs, EVENTs, MASTERPIECEs, and the like, with FEATs being further divided into FIXED, ASSISTANCE, & CONTINGENT sub-categories. For the latter, all of those have been removed and are now just labelled as FEATs. Along with that, I decided to completely rework two specific FEATs, Beastmaster and Transport, as those two were far too situation-specific to ever be of much use. They were replaced with Drillmaster (increases experience of bodyguards) and Prepared Defense (Increased defense when attacked with 100% MP remaining), both of which are useful to any character that has those FEATs. There was also an issue with the default supply traits and triggers, where characters would stand to constantly lose supplies while in the field in friendly territory. That has been changed so that, while you can still lose supplies in that situation, you also have a chance to increase your supplies as well. In conjunction with that, you will now find that the Logistics trait now works in tandem with the supply system - something that was overlooked and not properly implemented before.
In addition to that, I did some reworking of EVENTs and MASTERPIECEs - for those unaware, both are character specific and are triggered to provided bonuses/penalties under specific circumstances that a character finds himself in. Events are typically things that happened to a specific character, such as Xiahou Dun fighting Cao Xing and losing his eye, while masterpieces are literary works written during the Three Kingdoms period. Previously, with both, they would be listed as "Hidden" until criteria to trigger them occurred, at which point the title and text for them would be visible. I decided to eliminate the entire aspect of being hidden, so now the title and text to the event and masterpiece can be viewed, however the bonuses/penalties are not revealed until the event/masterpiece was triggered and active. Below you can see three of the literary works of Wang Can with one, 'Climbing the Tower', for your viewing pleasure.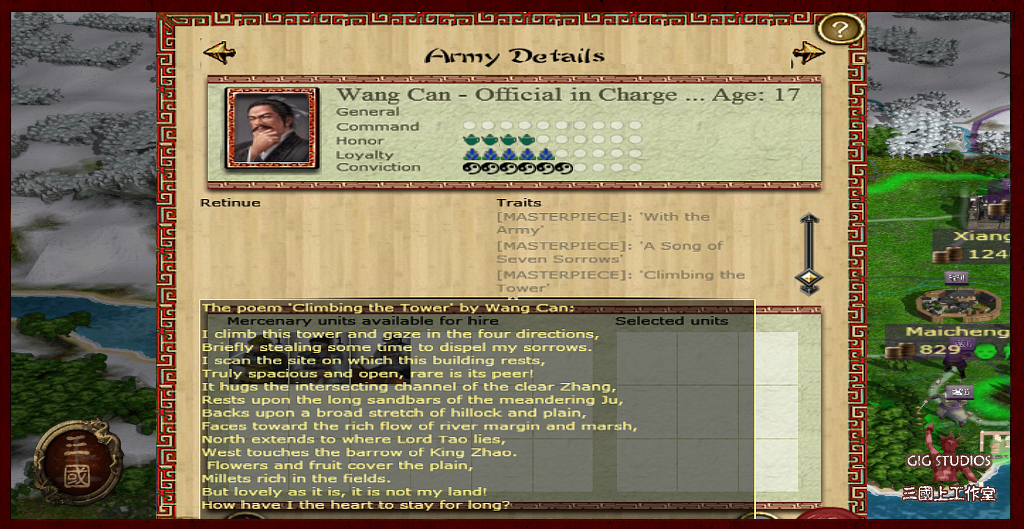 There was also a bit of changes to the map, but nothing major. While all Yellow River ports were removed in the prior update, after some discussion it was decided to bring a select few back. Namely Anyi, Luoyang, Dingtao, Donglai, and Linzi all once again having access to ports. Jiyin commandery, where Dingtao is located, had its border modified slightly so that it now has sea access, while a few of the commandery borders on the Shandong peninsula were given slight adjustments. Below you can see the re-introduced river ports for both Anyi and Luoyang, with the remainder further down river (and off-screen).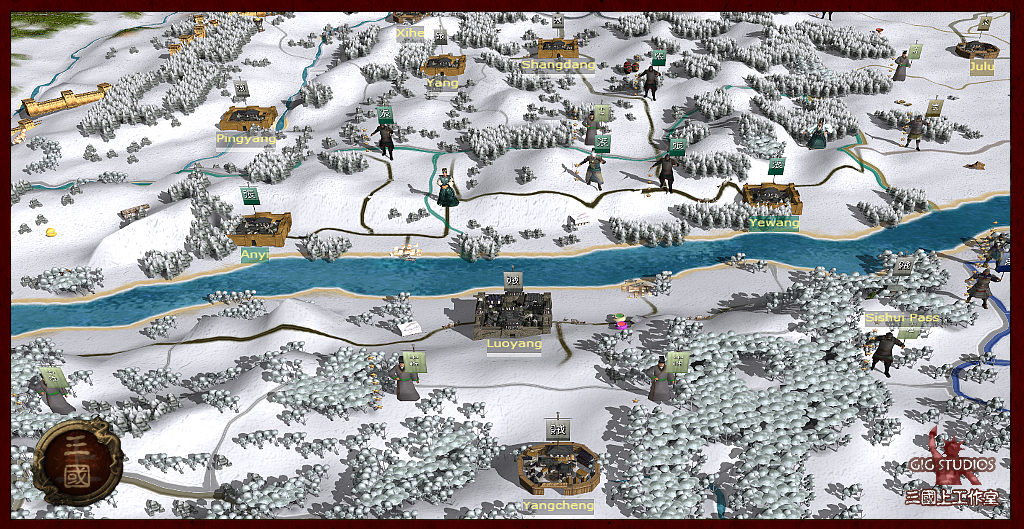 The last thing I want to make mention of is a few changes to Lü Bu. First, you will see that his wife is no longer Diao Chan and is now Lady Wei. This is based on history, as that was his real wife and his subordinate Wei Xu was his brother-in-law. Diao Chan is not gone, however, and still remains as an ancillary for Lü Bu and is considered his concubine. As you may have read in the posts here, there was an issue with Lü Bu's missions where, after defeating the Sun clan, the missions would not update. That script issue has been fixed (it was just missing a "1" and tossed the whole remainder of the script :() I also decided to give Lü Bu, specifically, a unique unit. Previously it was the Bingzhou Cavalry, however that unit was also shared with the Henei faction. What I did was make the Bingzhou Cavalry exclusive to Henei and created a new unique unit called the "Flying Cavalry". For those of you who know much about Lü Bu, you will understand where this comes from. As with all unique units there can ever only be one of them and you can see a screenshot of them below.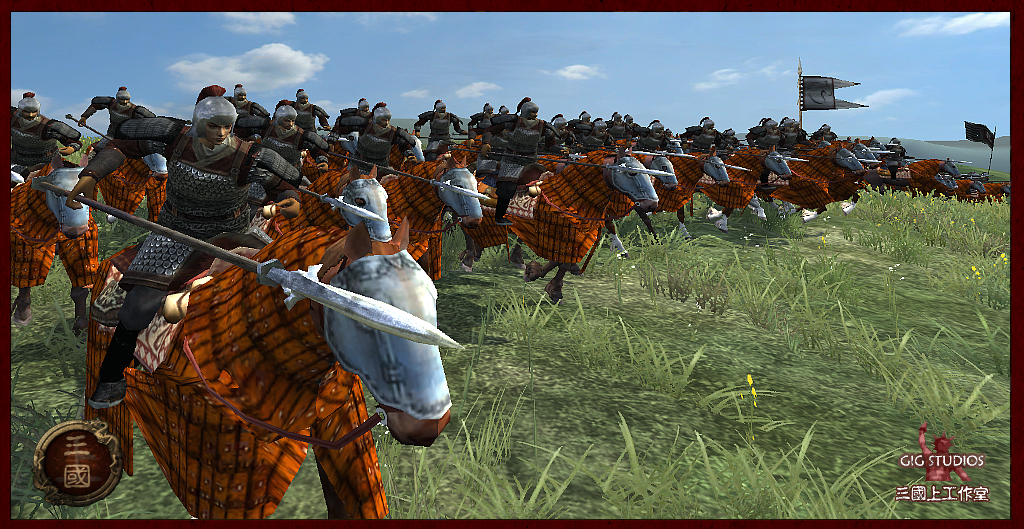 The Version 4.7 (Triumph) Update can be downloaded here and has instructions on how to properly install the patch (point installer at Medieval II Total War folder).
IMPORTANT NOTE: You must have the Rise of Three Kingdoms 4.5 Full Release and the RoTK v4.6 Update installed prior to installing the RoTK v4.7 Update. Also, as usual, the patch is NOT save-game compatible (will break your save-games).
Happy gaming!