As you are all aware last month we released Twisted Insurrection: Public Beta 2 to keep you entertained whilst we push ever-closer to the Twisted Insurrection finishing line, and we are catching up to that line very quickly.
Contrary to what you may see in the public sections, there is always a lot going on behind the scenes, be it in the Staff Forums or on our desktops. Recently plenty of different jobs have been getting done and ticked off of our to-do-list. For example, the long awaited Nod Challenge 01 is finally complete and will be included in the next Public Patch / Release, and so will many new campaign missions.
(Click on the images to view them in actual size)
Alongside much of the campaign and mapping work, Including the new multiplayer maps Pentagram Redux (2-4), Sigma City (2-4), Between a Rock... (2-3) and Tournament Island (2-4)* there has been a lot of terrain, building and voxel work going on too. Many of you may of already seen the new Nod S.A.M. Bunker, but for those of you who haven't, here is a look of the second most powerful anti-aircraft defense structure in the game.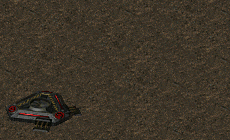 *: Tournament Island (2-4) is not shown publicly as of yet, but is complete.
And as mentioned above, plenty of voxel work has been done on both old and new voxels. The Twisted Dawn vehicles are extremely close to completion, there are only 3 units missing (Chinook, SSM Launcher and Apache), two of which are already close to completion. These units will all appear in the Nod and GDI campaigns during the older time period and flashback missions. These fantastic voxels were put together by Twisted Insurrection's leading Voxel Artist, ErastusMercy, and the Beautifully made M.C.V. and Harvester were put together by another one of our voxel artists, Shin.Peter.Pan. Here is a preview of the Twisted Dawn units together. Note that the Nod Artillery will be resized.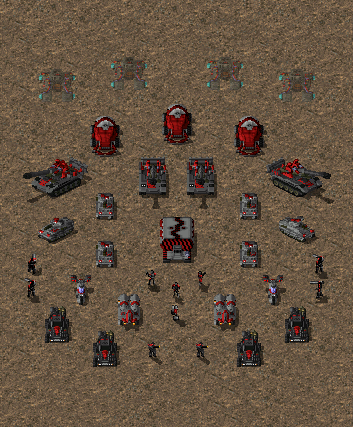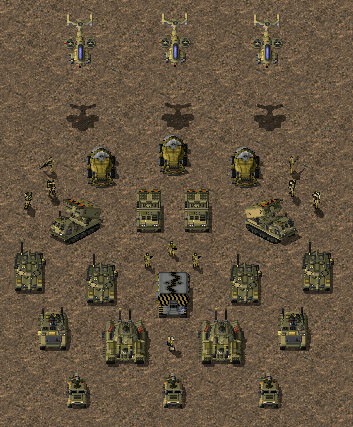 And there is much, much more to be shown, such as new GDI structures, new terrain and civilian features, Interior Theater additions and some work in Progress maps and campaign missions, all of which will be revealed in due time. Campaign missions however will not be shown publicly in order to prevent spoilers and walk-throughs, you will have to explore the campaign yourself.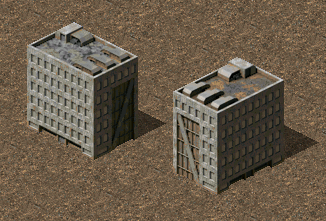 Twisted Insurrection will never die!