The challenge was to create a concept art piece which would fit in the world of Divinity 2 with the theme: "design the lord of chaos and the damned hordes". After pages of discussion in the forums from artists fine-tuning their piece, the judges have picked the winners. Big thanks to all participants, for stunning us with some great artwork and helping one another out via constructive criticism. And big thanks to the Divinity 2 team for supporting artists and creativity on ModDB.
Winner
It's hard not to be mesmerized by the Lord of Chaos sending his horde to attack in this piece by artozi. It fits the theme perfectly and has us trembling... so congratulations.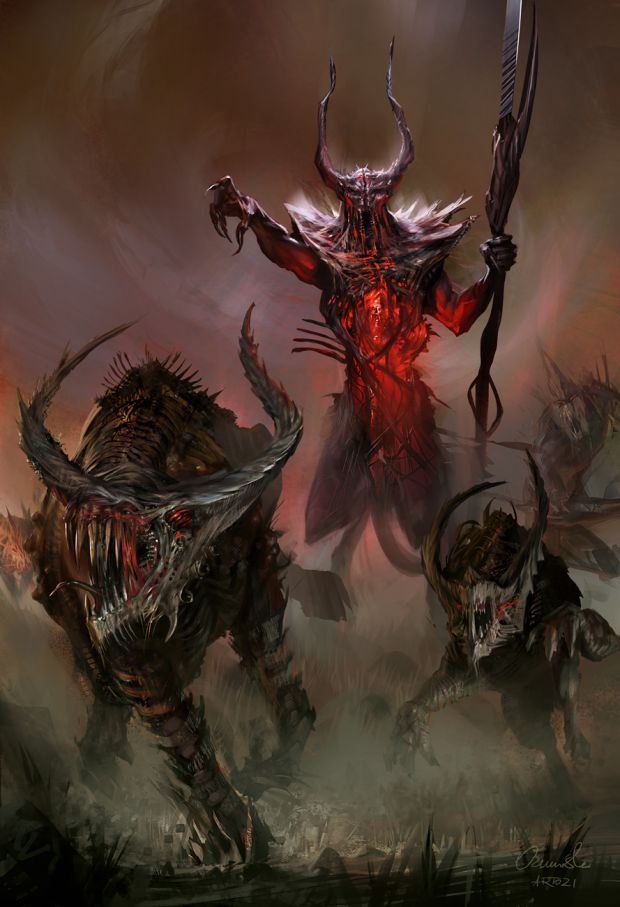 Runner Up
wrowland put a ton of work into his piece and created not one by three characters he feels would fit right in to the world of Divinity. In the center stands the all mighty Lord of Chaos, and to his left and right stand his minions from the horde.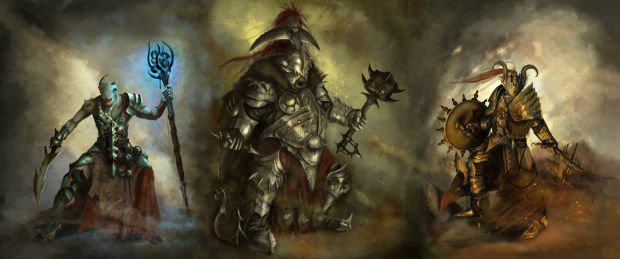 All Entries
As per usual it wasn't easy picking a winner with so many high caliber entries competing for first place. There was great variation in the theme and art style used, so please enjoy the following pieces.