Hello !

Our community has been pleading for it, and we heard it! It cost us some sweat, but we finally added a first early version of a Sandbox Mode and a new construct mode.
Walls! Floors! Stanchions! You can build the interior of your casino however you want! We also added a sandbox level where you are free to play as you please. It's the perfect place to try out the new construct mode. However, it's still rough, specifically the interface. But we plan of improving it before early access, don't worry.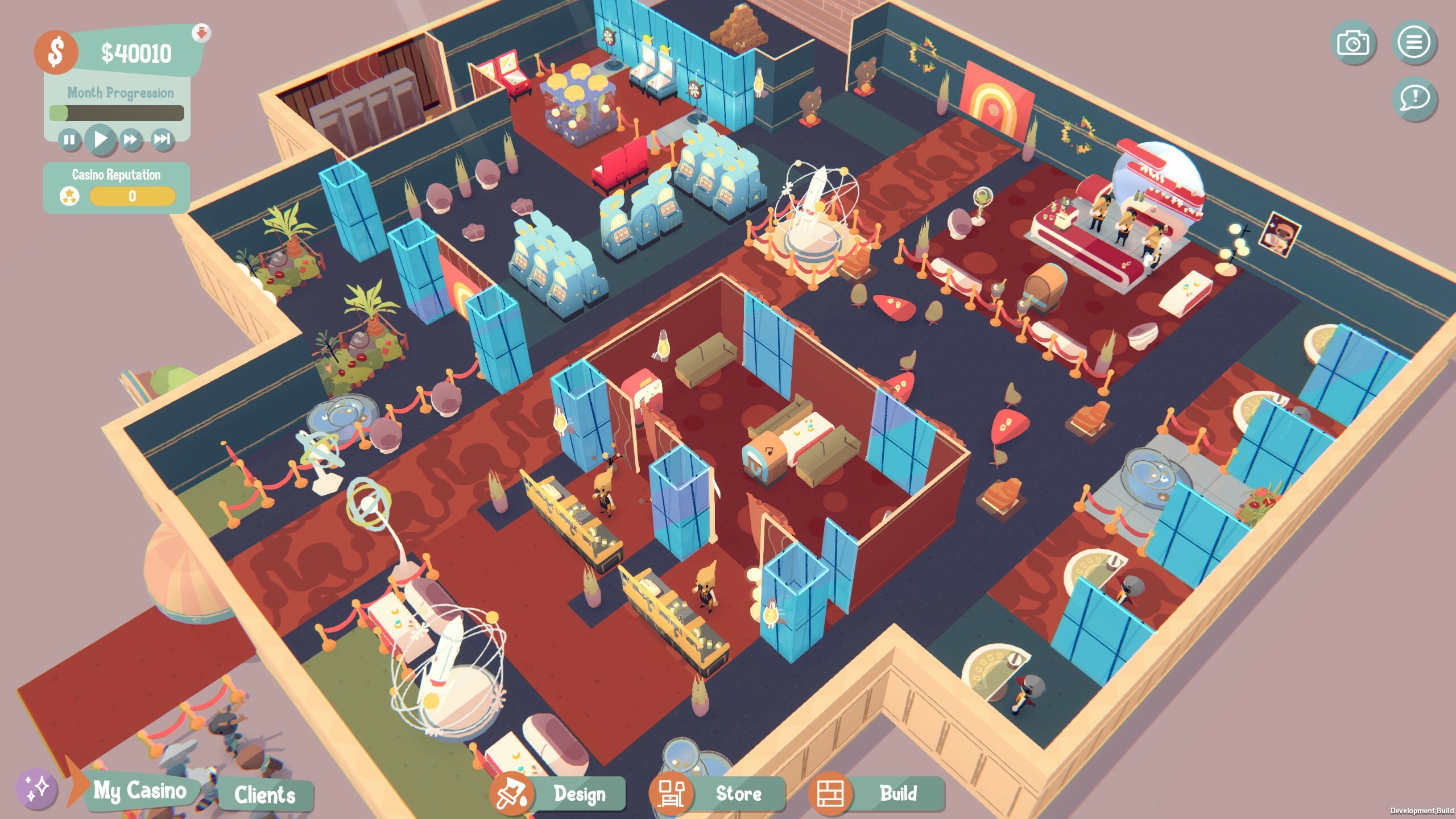 1. Construct mode
The construct mode allows you to build & destroy walls inside of your casino and to customize floors. You cannot customize the outside of your casino with it. But beware that you don't lock up your employees or clients with these new tools. You are also able to modify "automatic" walls that come with certain areas such as Restroom, Locker room & Breakroom.
Items catalog: We added a second catalog with construct mode items. In it, you'll find the stairs, the walls builder, the walls covering & the floors.
- Walls builder: it's only to build new walls. You can choose between concrete walls and glass walls.
- Walls covering: this category is for walls customizations. You can choose between some tapestries and other cladding like brick, marble…
- Floors: you can customize your floors with some nice carpets or fancy tiles.
Tools: Those are currently super WIP, but you have a tool to sell/destroy walls and a cancel tool.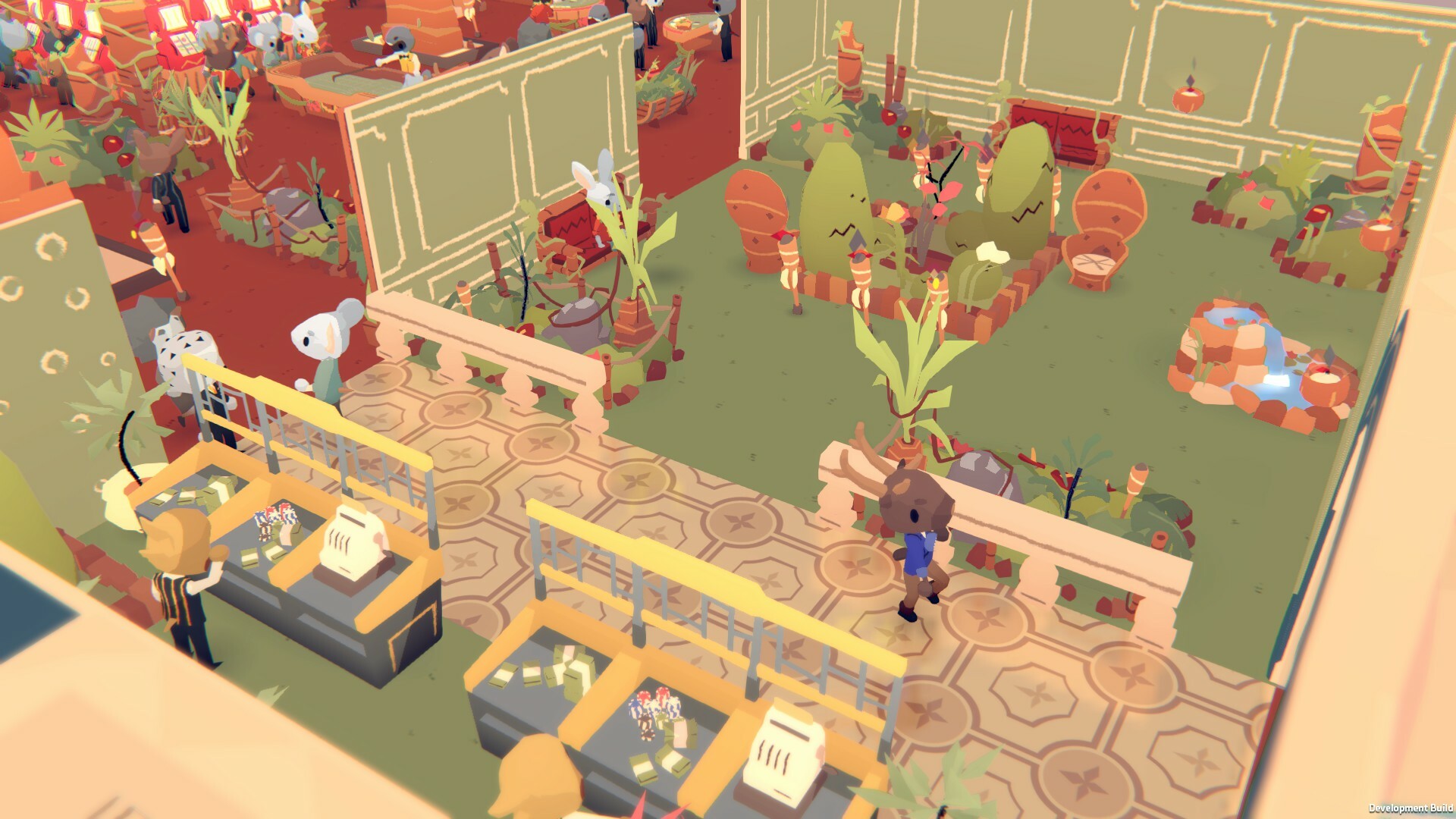 2. Sandbox mode

We added a sandbox level that you can access from the main menu, under the "Play" button. In this mode, you won't have any tutorials or missions. The level is empty with no areas pre-built (apart from the entrance area), you'll have to build your restroom, break room, locker room … All items are unlocked, and you start with a nice amount of money. We still advise you to start with the main level if you play for the first time, as you might miss some guidance and challenge in the sandbox. But for the more advanced players, it's the perfect place to try out new builds and strategies...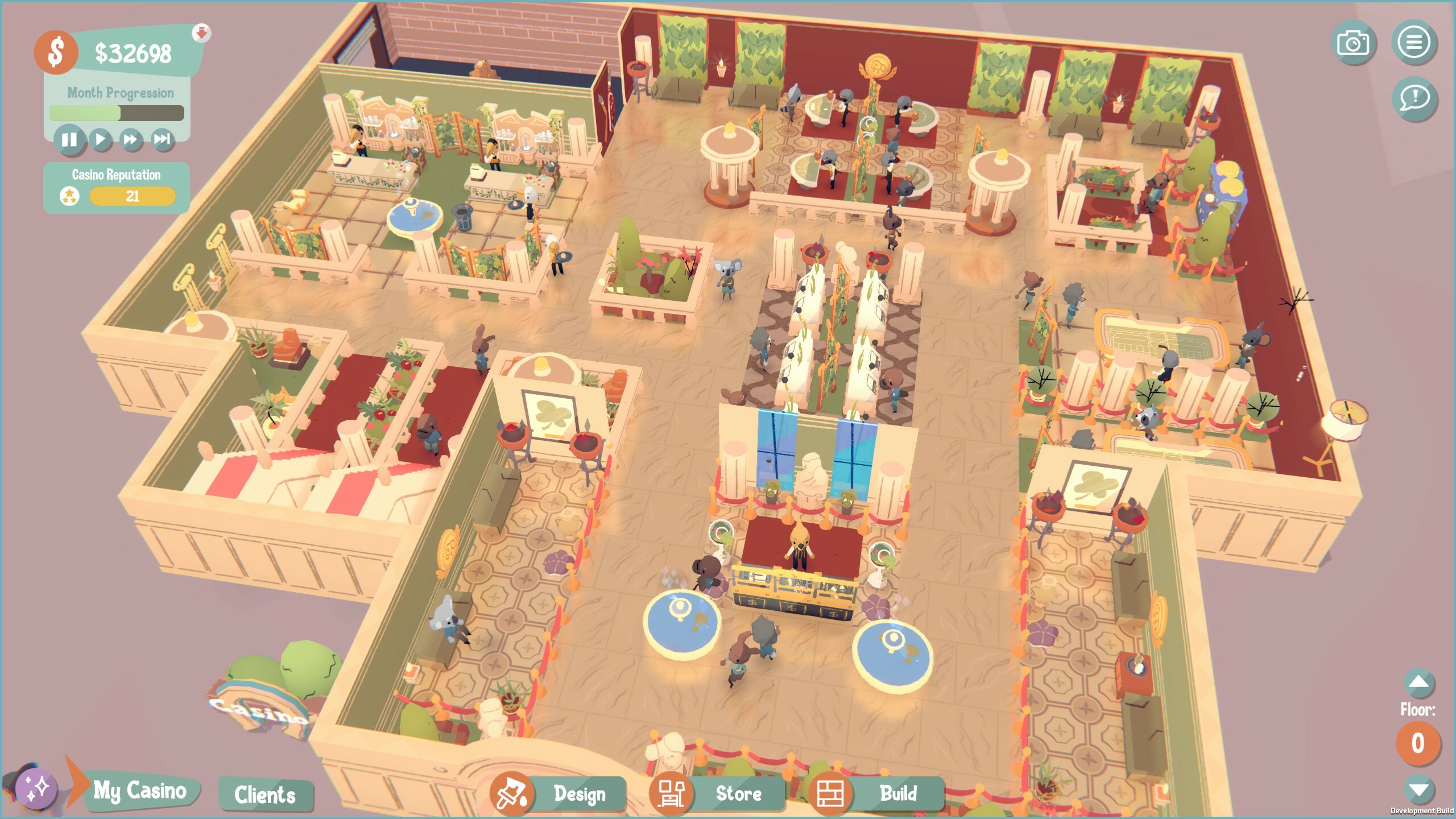 And that's all for this development update!
Want to try these new features and participate in our development progress?
Join our Discord >> Discord.gg
As you may know, we're regularly organizing playtests at the end of each of our major development milestones to test the latest version of builds.
We send a game key to a randomized selection of our subscribed Beta Testers players. The goal is to gather feedback on our latest added content, new features, and overall game improvement. We encourage our playtesters to provide honest feedback and suggestions. It helps us prioritize our next milestones and focus on developing/improving the mechanics and content that you want.
Cheers,