First off, we're very happy to announce that we're on Steam! Which means you can Wishlist the game by clicking the link at the end of the Devlog. (or just click here) Now on to the juicy updates!
Blessland's Visual Update
Our beloved Blessland island has become a little more aesthetically pleasing with the latest update to our 3D tiles, lighting and materials. We've updated the roads, grass, sand, paving, dirt, and given them each better transitions between each type. This helps us prevent things from looking too straight-edged by making things a little more organic, while keeping the low-poly aesthetic intact.
Various props have been added to liven up the place, making the island look even more like a real place, and less like some kind of testing site with only buildings and roads. Light posts, trash bins, trash itself, bus stops, and much more can now be found in Pity Please!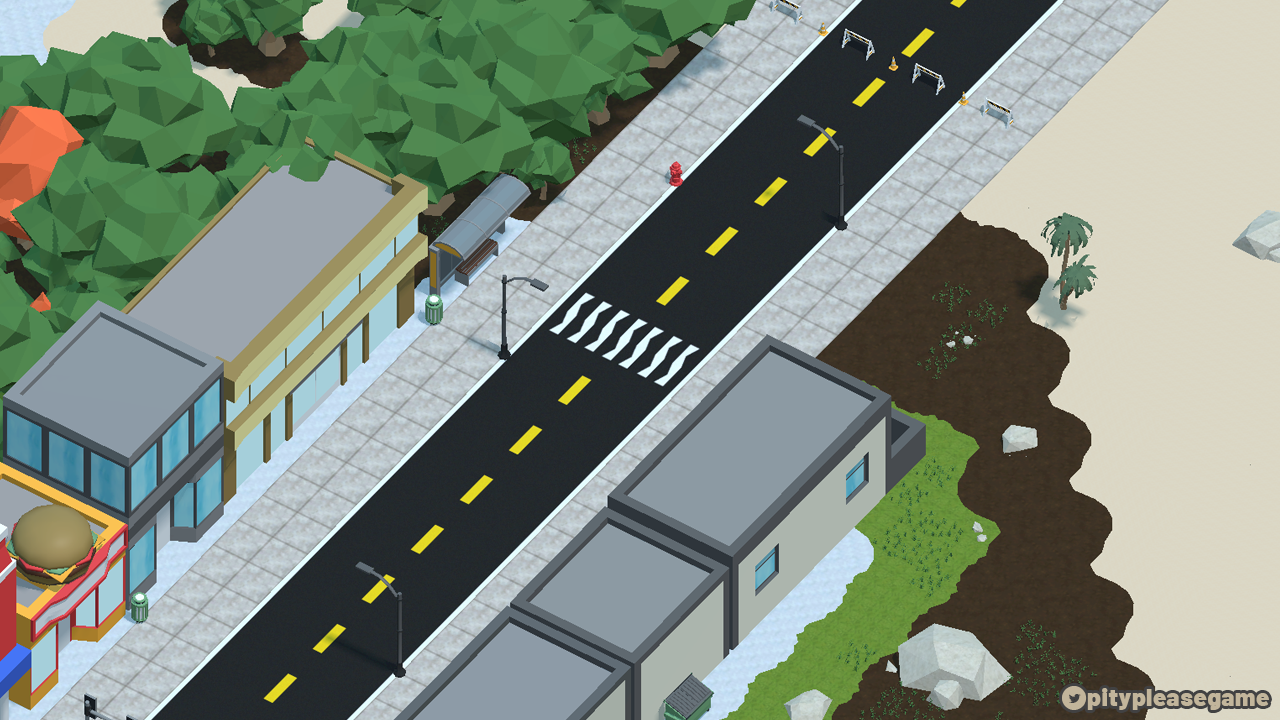 How many props you can find in all the screenshots this Devlog?
Continuing with the visual updates, we've updated our water shader, making it look a lot more like the sea by adding waves! I don't know about you, but I could just watch the water rise and fall for ages, it's so relaxing.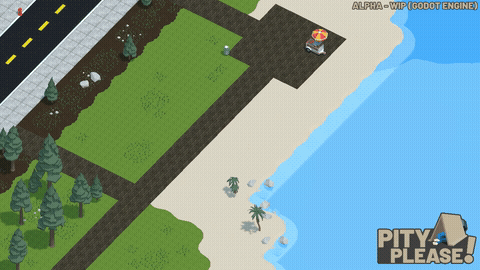 Populating Pity Please!
The population count is rising with the new 3D NPC models being created. Along with the NPCs, we have added vehicles to the streets to create some traffic. This is all great news for your panhandling profits, if you can study the car and foot traffic well enough to find the best spots in town!
Each citizen has an outfit that will give you an idea of their profession, similarly their vehicles show off how much cash they might have. It's quite clear where the big bucks is in Blessland with those sweet rides.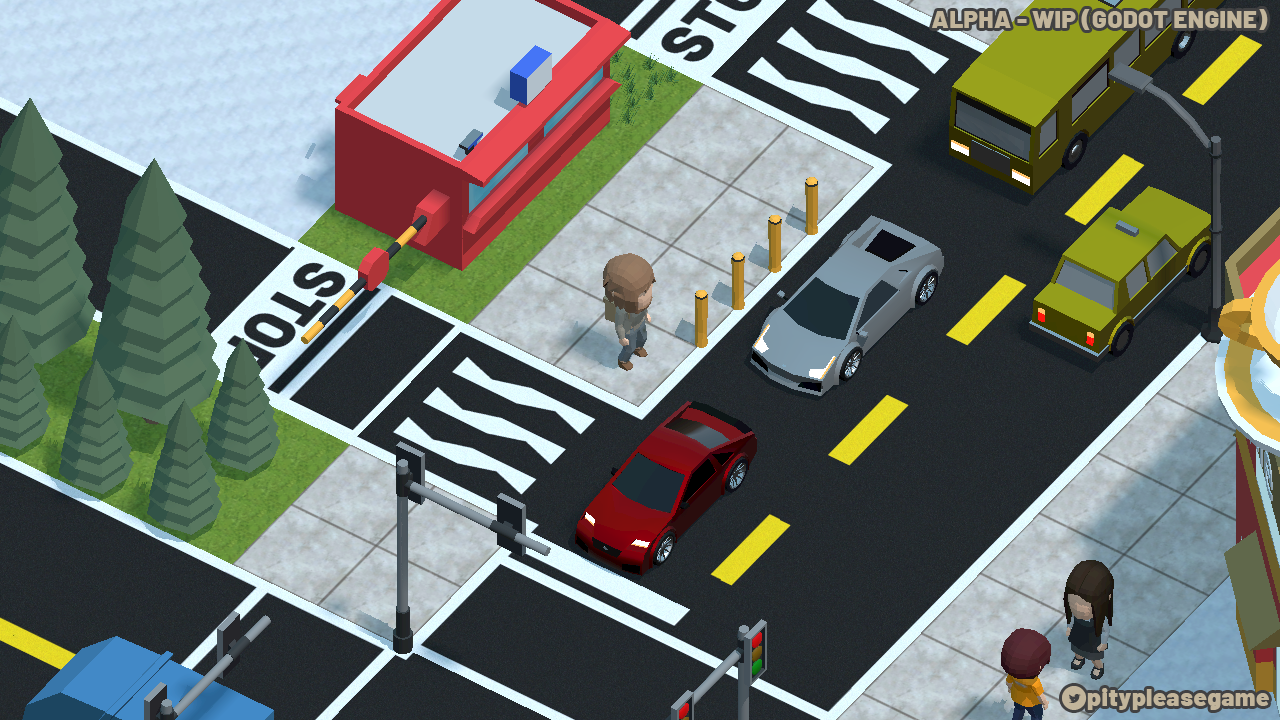 They should be able to spare a few coins, right?
Menus & UI
To wrap up this devlog we'd like to show you our work in progress UI and Menu system!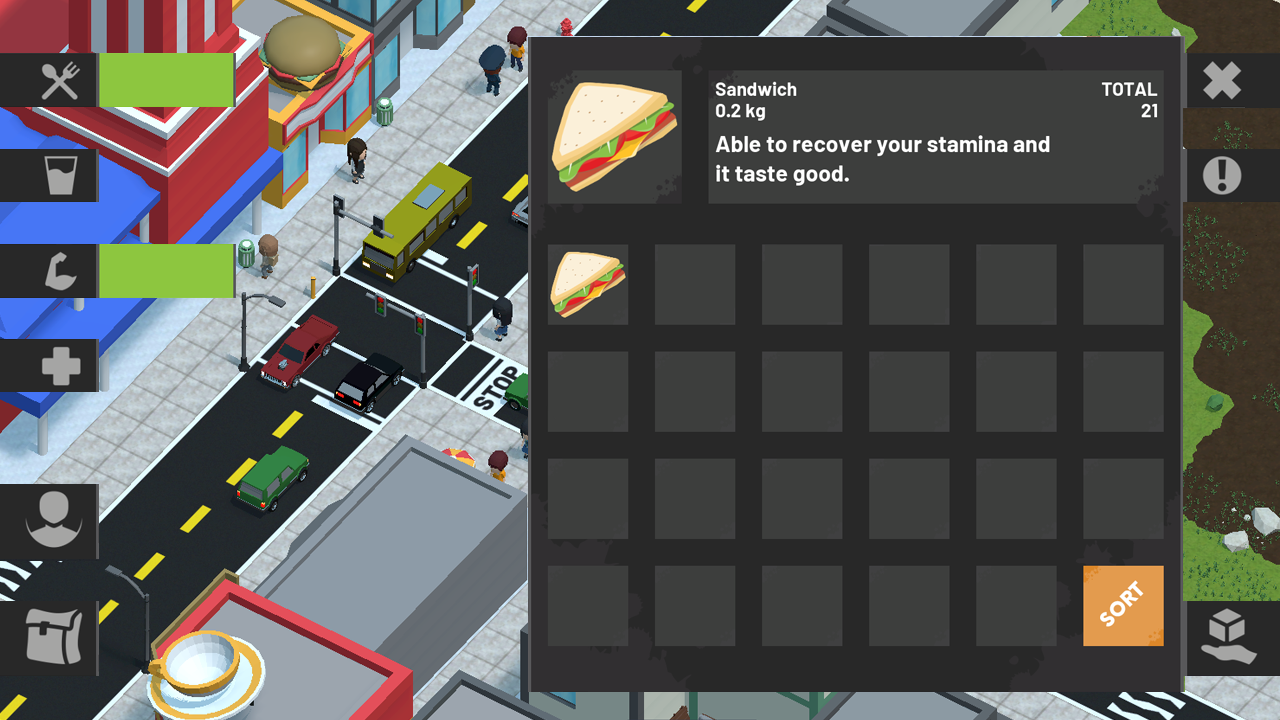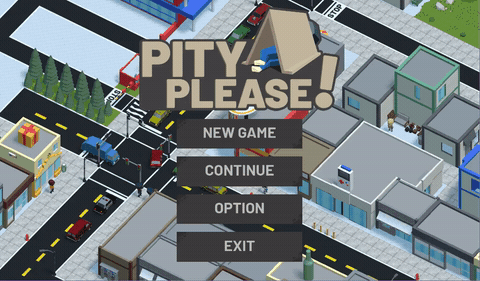 Thanks For Reading!
With that, our sixth developer's log comes to an end along with 2021. We're hoping to get the game is ready for a demo as soon as we can, so be sure to Wishlist the game on Steam.
Happy holidays from the Dev Team and we wish you a happy new year for 2022!
Steam: Store.steampowered.com
Twitter: Twitter.com
Discord: Discord.gg
YouTube: Youtube.com