Our goal is to quickly target the wide range of varied content we're building, so that we get a good grip on the pipeline for each thing. Here's what we did in June!
Crafting a better terrain
From the start of our own terrain system, we've constantly worked on making it faster, better and nicer to look at. This month we spent some time on a few important parts:
The terrain is now rendered in screen-space. This means that we draw the terrain only when it's on screen. It's better optimized, but also allows us to do a lot of cool things with the pixels on screen, such as adding the data to other objects to make them blend better.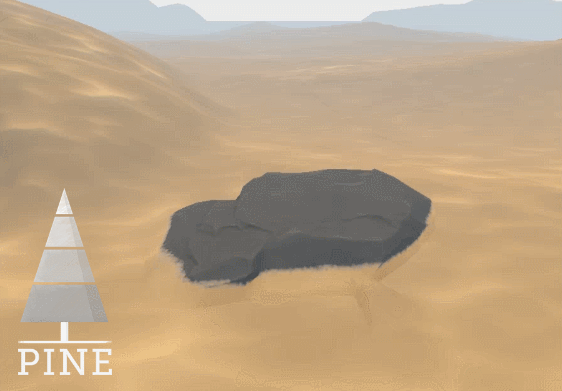 The terrain LODing, which ensures good optimization, is now smoother – we now fade between levels of detail so that you don't see that much popping.
We can now stitch, create and nav-bake multiple scenes in the game, which was necessary for our caves and for the AI to comprehend the full space.
Giving the Cariblin more character
Similar to the treatment the Litter got a few weeks ago, we worked a lot on partly redoing the Cariblin so that he would fit with the more updated roster better. We've added more hair, more character, more definition and a slightly different attribute style. Meet the new Cariblin!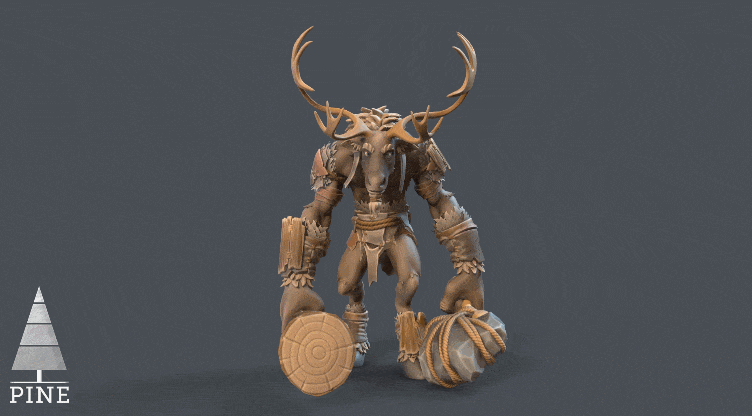 Expanding Hue's arsenal
We don't want to spoil all weapons, but we're happy to show a few so that you get an idea of the style we're going for. One is completely new, one is an old friend from the first demos:

Working on Vaults – the Dry Bay Tower
After a lot of concepting, level design ideas and discussion, we took the deep dive to start on one of the Vaults on the island. We whiteboxed, modeled and did a paintover of this designated area of puzzling – here's a first look at the Dry Bay Tower!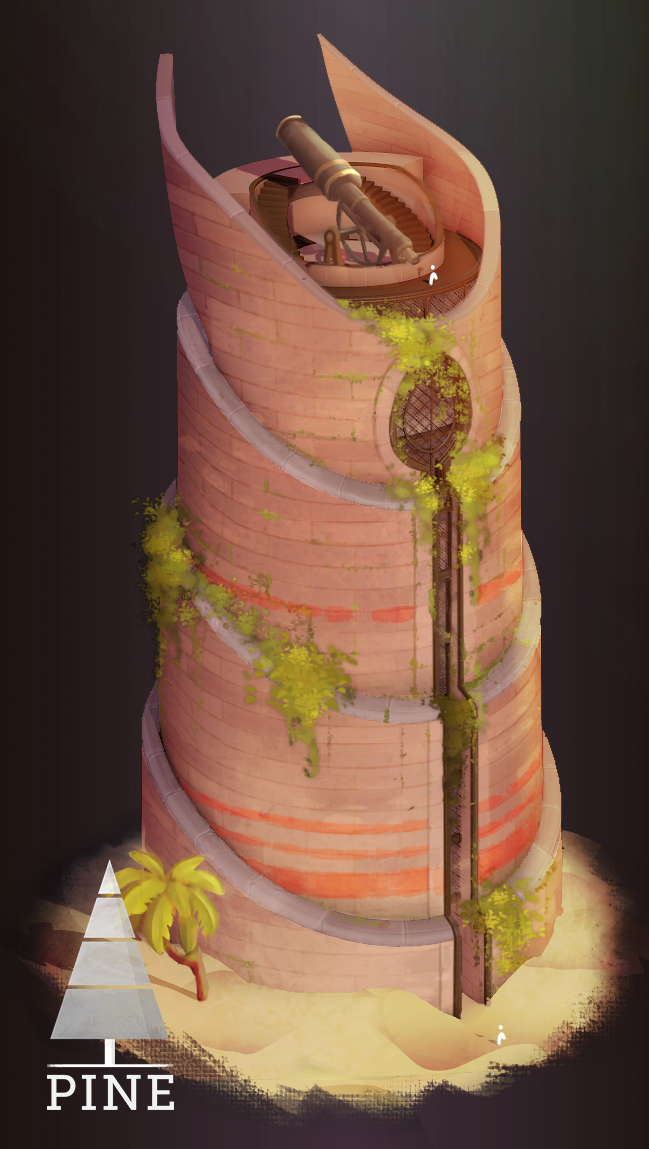 Lastly, in case you missed it, we added a donate button to the website!
For those who really love what we do, we added an option to donate. This is not similar to the rewards on Kickstarter, but just to buy us a bag of coffee beans every now and then. Every little bit helps!
Now, these are only but a few of the gifs and images we shared in our weekly updates during June. We wish we had even more time each day, as we're enjoying working on Pine so much – but we at least feel confident about the progress we're making. Stay tuned!
As always, all feedback, questions and comments are welcome. Feel free to reach out through pine[at]twirlbound.com, through here, on Reddit, on our Discord server, Facebook or Twitter.