Hello, Mr.sugar here!
I'm proud to release our very first dev. blog. Time have gone by and our very first media update is behind us and trust me, we were so nervous at what your reaction would be like. I can tell we are pleased to see the most of you like our work.
So, lets start about what to expect from 2010? There is a plenty of things that are going to happen. As the mod is progressing quite good at the moment and we have big progress on a daily basis, we might get into the playable stage by the end of this year! It's awesome to see all the new stuff happening everyday, there is always something new to check out!
There is also a few things we would like to clear our for you.
Community events
Thanks to community events, we would like to stay close to our fans and appeas your hungry for more updates and also unleash your creativity and let you contribute on the content of our mod. We have no doubts there is a lot of talented people among you, so why not to pull out some stuff for us?
Don't worry, you will not stay unrewarded! It's not decided yet, but here is a short list of rewards you can earn if you successfully participate we will probably offer:
1) Access to the beta/ or final build of the mod earlier
2) Exclusive media along with EVERY media update
3) If the content you provide is good enough, it will appear in the game.
4) You will be credited.
Everything is in your hands. We are expecting you will share your ideas about this event right here. It would be cool, if you also vote in the poll to see if there is enough people who may be interested in participation in such a competition.
Freelancer position
Are you a modeler or texture artist who would like to contribute on the project, but you are too busy to take a part in our team? Or you are not looking for a team, but still want to expand your own portfolio? No problem. We are pleased to announce we are offering positions on part-time basis. We are not expecting you to push out a tons of models, just do as much as you can! All the work you do for us as Freelancer may be showed in your portfolio (still, can't be used in another projects or just released on internet) For more info, contact me (the project leader) at:<!-- e --> MR.sugar@seznam.cz<!-- e -->
Well, we are closing the blog slowly but surely. It's our first blog, but definitely not the last one. We are already excited about future blogs. You will learn more about the team organization, design process, model creation and much more along with "new" screenshots and maybe even videos, we are looking forward to spam you with more and more information and media very soon, so stay tuned!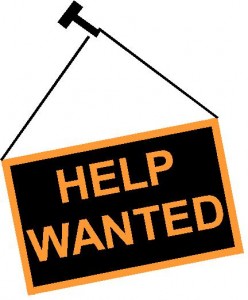 PS: We are still looking for new members to help us with the project. If you think you can hep us, check out available positions and apply!