Greetings, Martians!
To all of you who have been frequently checking out Occupy Mars: The Game's development progress – thank you. It's time for another update – number 40!
Let's dive in! We have made a thorough interview with Occupy Mars development team to gather all the juicy details regarding our development progress – both huge achievements and small things! So what has been going on for the last month?
Let's start with a Pickup Truck, which one of our dev team members introduced to you in the last devlog! Model has been completed, at last, and we can now show the truck in its full glory alongside other vehicles!

As you can see, Early Access version will include 5 unique vehicles providing you with a different traveling experience! From left to right, there is a Heavy Rover you all know and (hopefully) love, ATV (quad), motorcycle, Pickup Truck and automatic Drone Rover, which you can see below.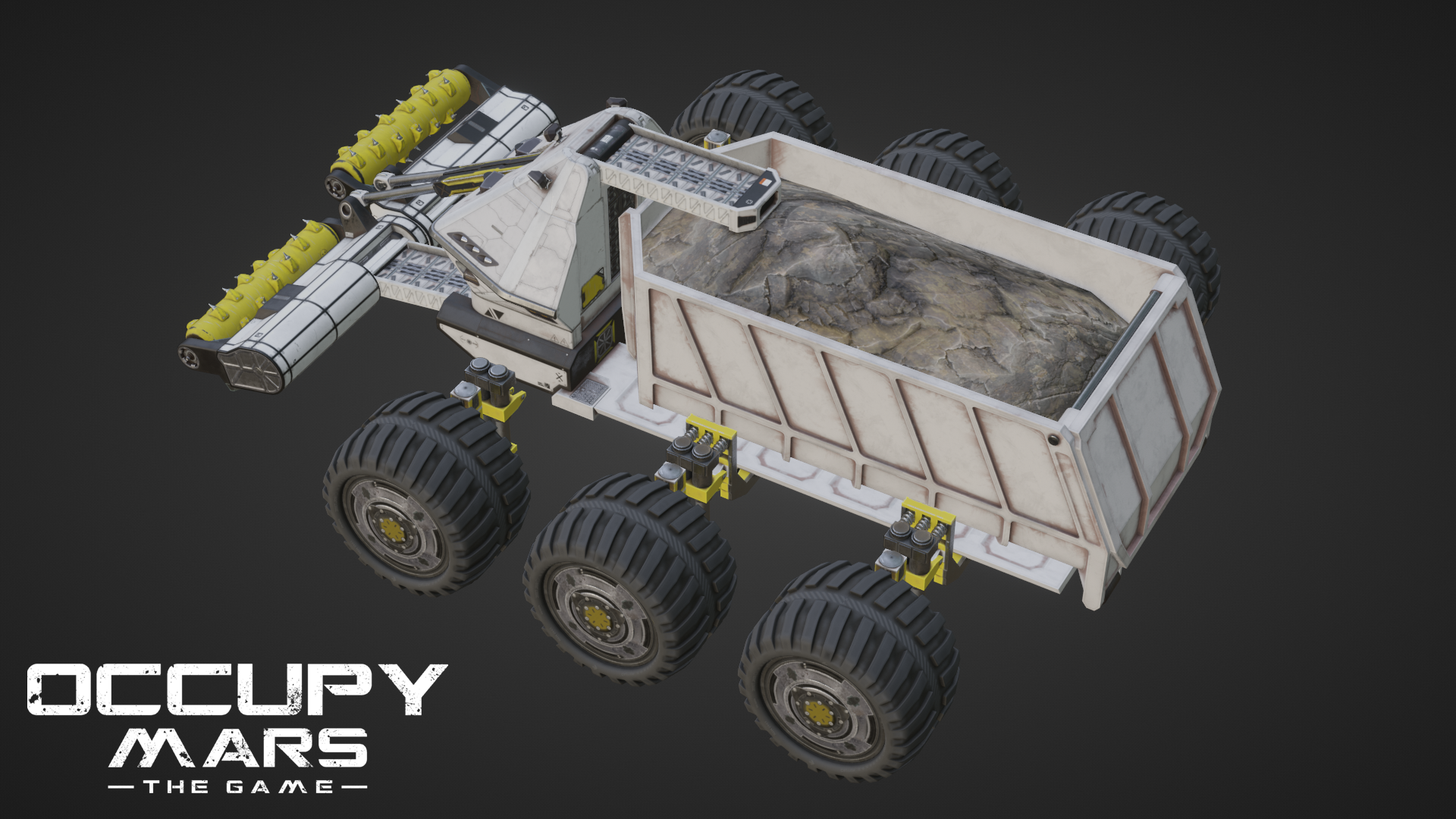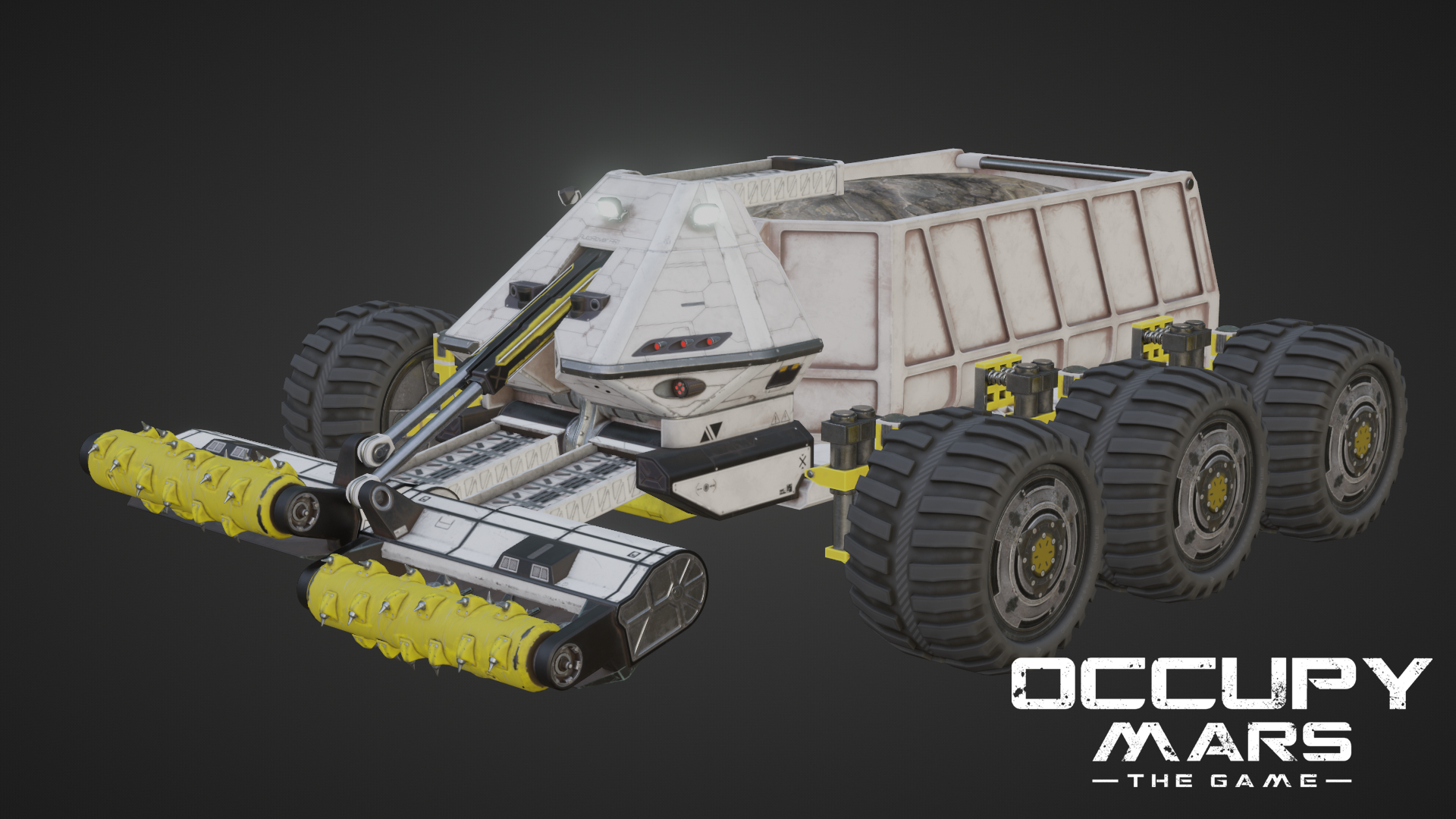 Which one are you looking forward to the most?
Other than 3D models, the team has been making adjustments related to various in game mechanics. That includes working on physics, improving vehicle controlling mechanics and also modifying ground's properties, so different types of ground would affect speed and fluidity of vehicles' movements. That also required input from our sound designer as he had to prepare sounds that would reflect the types of ground vehicles would move on.
A different team member had wrapped up their work on the flying drone and control remote and moved onto improving translations system. Thanks to that, applying translations will be much quicker and more effective. Work on an electricity system is being wrapped up as well.
Another one of our members has been continuously working on Spotty. Our best robotic buddy required the same amounts of attention. After thorough testing, we have added sounds, reworked his animations and included gearbox system, which allows Spotty to traverse through Mars' landscapes, at different speed and with different movements, depending on the ground type.
To make you feel at home in Occupy Mars, we have included a neat and quite simple feature. Depending on a costume colour chosen by the player during character creation, the same colour can now be applied to every building that this player builds! It adds a layer of personalisation that – we hope – may be appreciated.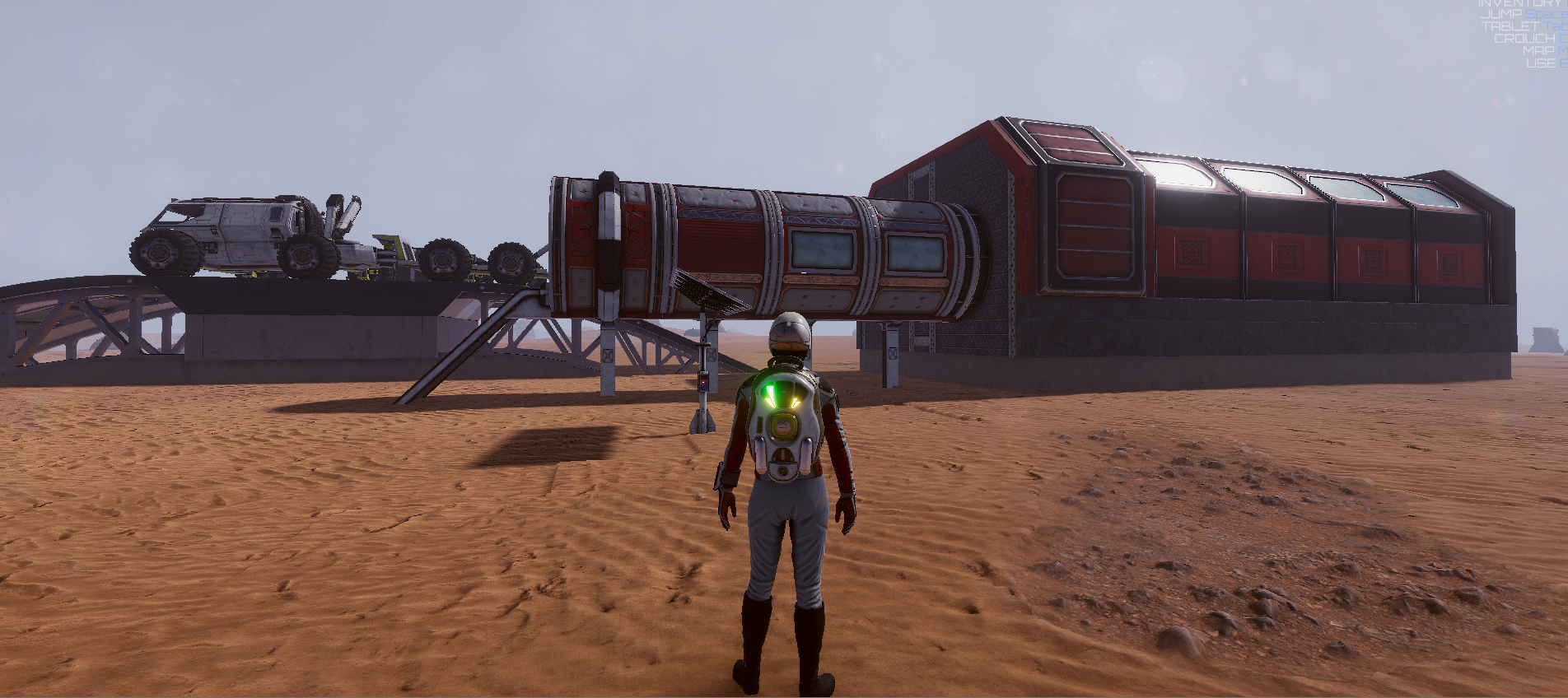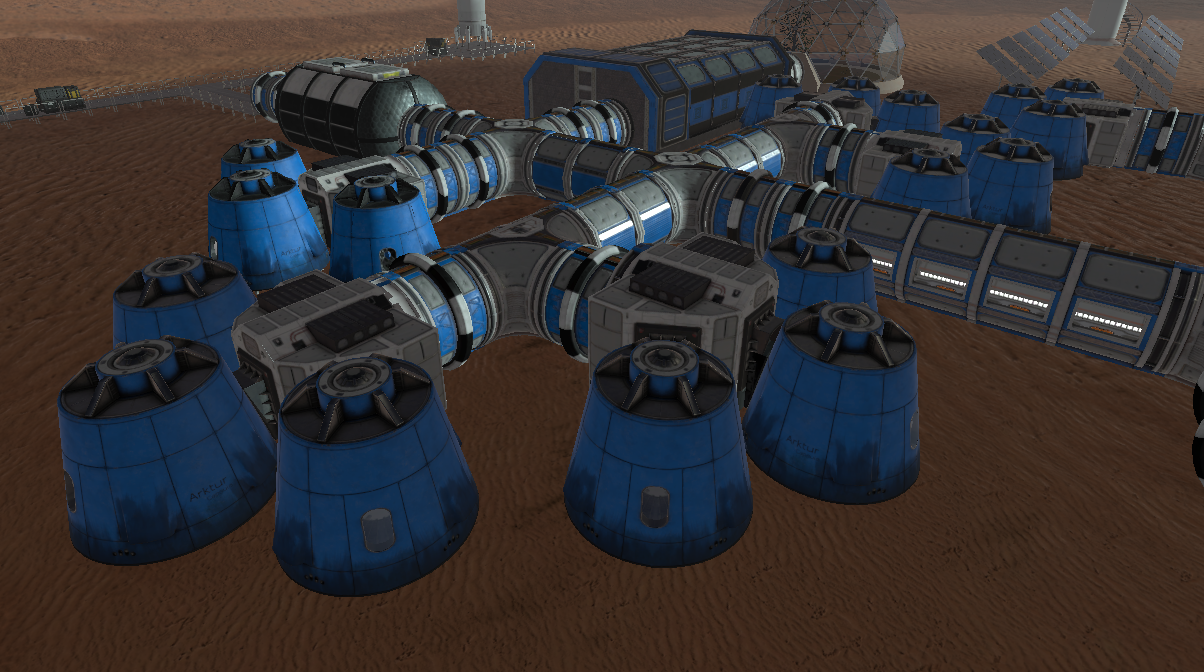 Another improvement has been made to the terrain system. Before, it was only possible to destroy certain rocks in the area. This mechanic is being expanded to include more types of rocks. With the system's graphics overhaul and this change, we hope that the terrain will feel much more natural and that rocks will nicely blend in the Mars' landscape.
The last mechanic we'd like to mention is the brand new recycling mechanic. With this mechanic, you'll be able to destroy – for example – unneeded Steel Plates and retrieve materials that were used to create them – with a little loss. For the sake of convenience, you will also be able to recycle big amounts of resources at once by gathering them all in the Heavy Rover's container and then pouring them all into the shredder, which will handle the rest.
More complex changes were made to the Freeplay's beginning phase of the game, in order to serve as a more intuitive and interesting introduction to Occupy Mars. Certain objects have been moved and new missions have been added.
Do you recall the spaceship that made its debut back in one of previous devlogs? :) This is how it looks like now – feeling old yet?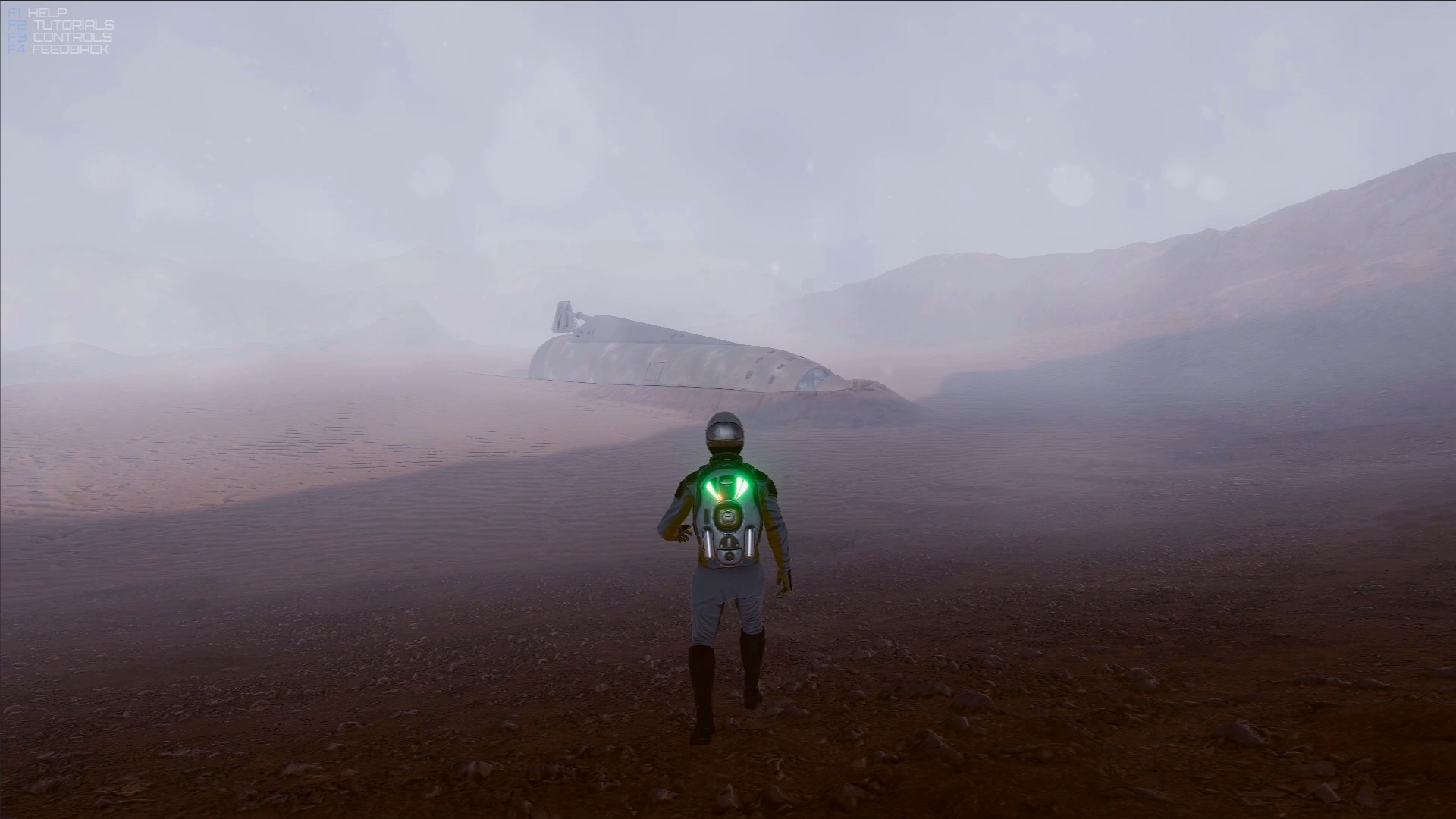 Jokes aside, this is real scenery that awaits you in the game, but you will get to see this rocket in a better state as well!
Lastly, one of our dev team members is working on the game's compatibility with distribution platforms as Occupy Mars: The Game will be available not only on Steam. They are also working on integrating the RichPresence Discord feature with Occupy Mars: The Game.
That concludes last month's progress on the game. As you can see, most of these features are approaching their finish lines, bringing overall Early Access development closer to the finish line as well.
Before that, we promised you some news regarding Beta and we will deliver – just give us some more time to wrap up what we need. We hope to share more with you then. :)
One thing we'd like to emphasize, as we have noticed that one of our messages calling the game "completely different" from the Prologue caused some confusion on Steam forums:
Occupy Mars: The Game, despite being a major leap from the Prologue in terms of graphics, optimization, content and mechanics improvements, doesn't stray from the premise of the Prologue. It shares its gameplay basics with the Prologue and is very much the same game, just in vastly improved form with loads of additional content.
Here is a little comparison between Prologue and upcoming Early Access version.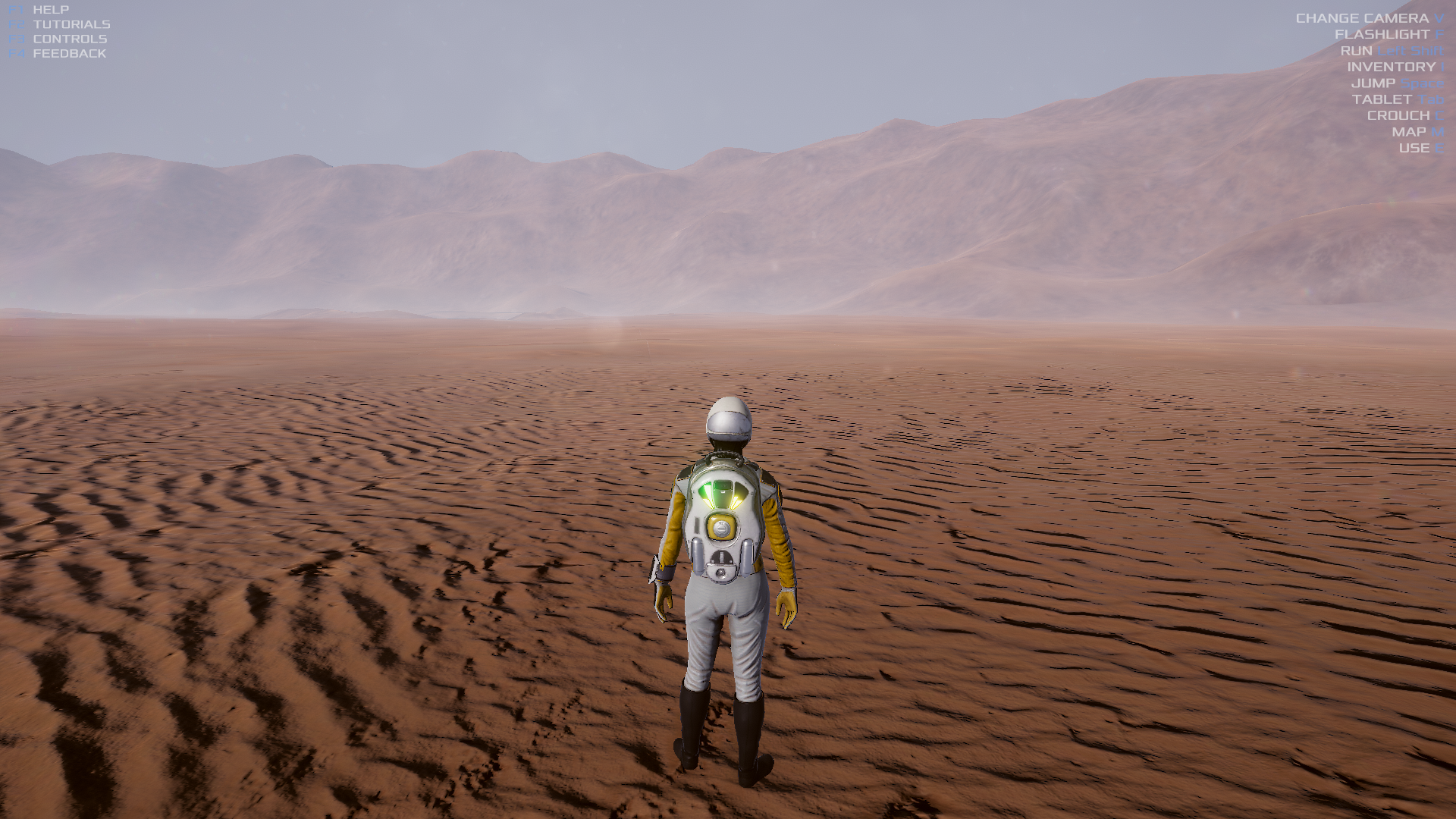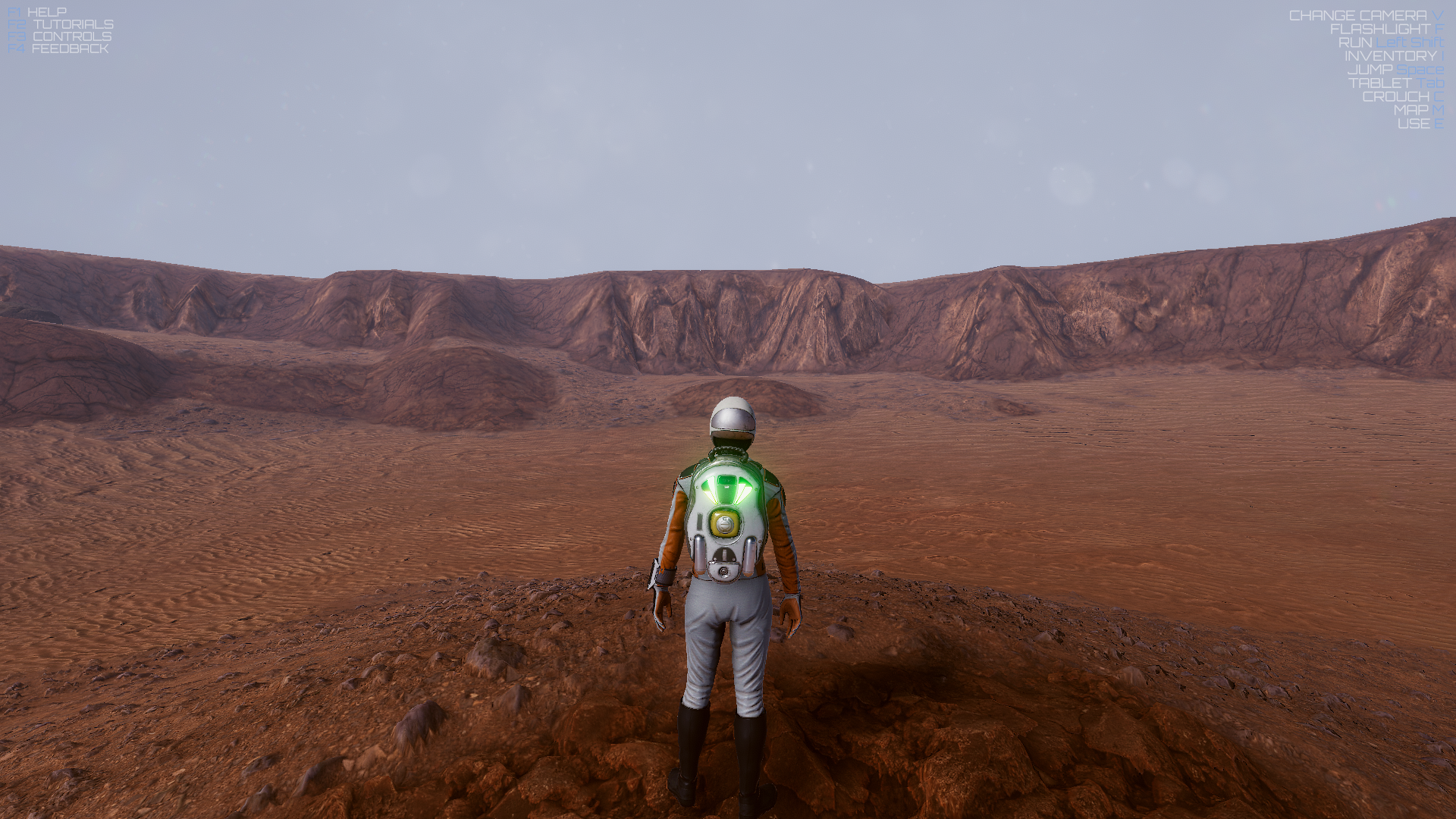 With that little side note, this devlog comes to a close, but you can expect something special in the next few weeks.
Also, if you have any questions about Occupy Mars: The Game or any of our games – be it released or upcoming ones – make sure to leave them for us during the AMA (Ask Me Anything) event that will take place today, on November 19 at 3 PM CEST (2 PM CET). At this time, we'll open a special Reddit thread dedicated to the event and we'll be waiting for your questions! Once the AMA starts, we'll provide you with a link in the comments section – stay tuned!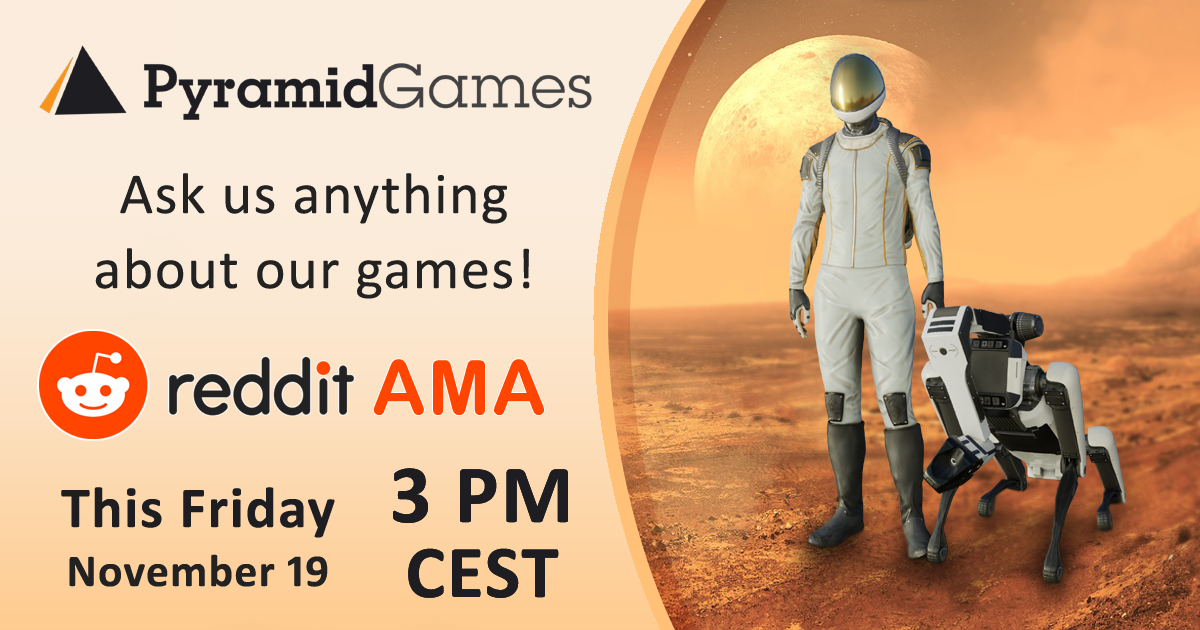 Best Regards,
Occupy Mars Team