...is this thing on? Alright, looks good.
So.. hello everyone, long time no see, it's been quite while since the last update. First of all, for those who've been following this mod development since long, thank you very much for your supports so far and keeping faith in this mod. And for those who just knew this mod, welcome and I hope you enjoyed playing the latest version of the mod which is a decade worth of work and still not done yet, which makes me question my life decisions. So yeah, life's been good now... although not really, because of the pandemic and all, but at least I've got some time to spare to work on this mod again.
In the previous update I have explained how I'm planning to deliver the upcoming mod releases on much smaller scales, but after reviewing the upcoming workload and unavailability of suitable distribution method, I find it impossible to deliver small frequent updates. Thus, I've decided to make any upcoming build releases standalone again, regardless they are major version release or small critical patch to previous release. Although anyway, I also heard there will be a universal mod launcher tool being working on, if that's true then I'll see if I can use it to deliver this mod updates easily with no hassle.
Now let's check on what I've been working on this time:
It took some time, but I've been working on to revive these two cut stuffs back to the game. You can see on each video description on the details what I manage to implement, although there are still some things need to be worked on and some further tests required before they can finally be included into the gameplay formally. So I can't promise you to be available in the next release but some time later.
So what can you expect for the next release? The new release will mostly address reported bugs from NPM v2.10. And when the next version is? Soon! I actually hoped I could deliver this version sooner, but I couldn't get my hand working on this mod again until earlier this year, and considering the C&C Generals Zero Hour was released in 2003 today I think this is a good time to announce a release. 😉


Talk about ZH Anniversary, currently there is an ongoing event to commemorate 18th Anniversary of C&C Generals Zero Hour. Here's the stream relay schedule throughout the week: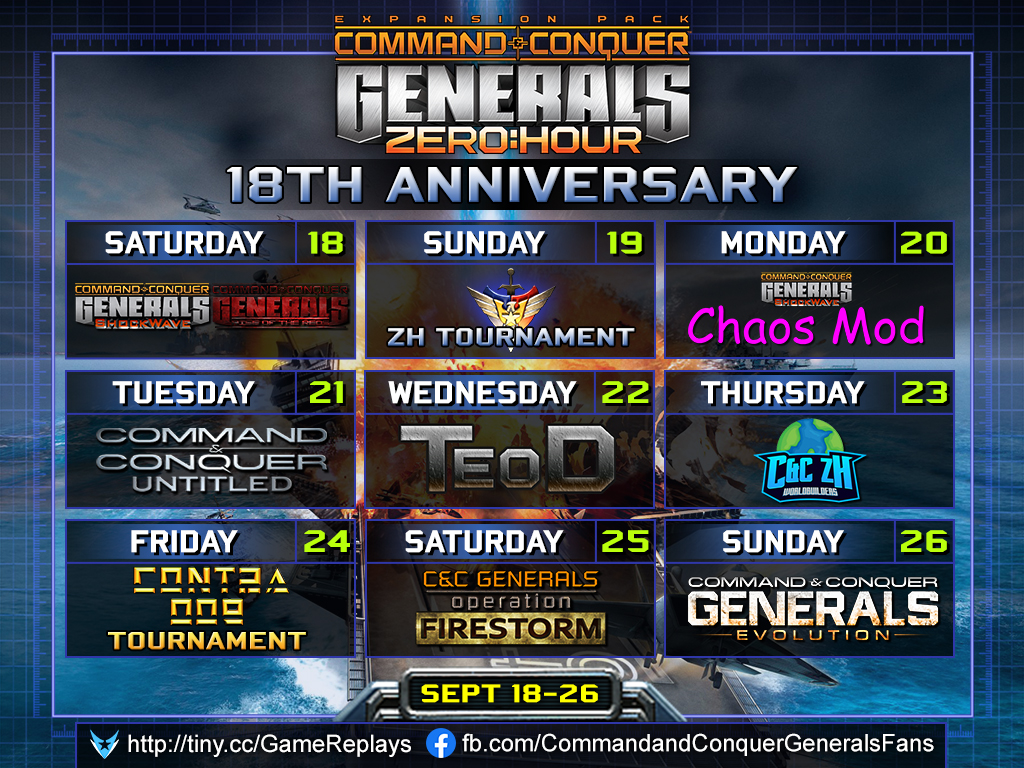 For more details you can see their GameReplays forum thread or join their Official Event Discord Server. Go check them out! #ZHAnniversary
So that's all for now, see you on the new version release! Also check these link buttons below to find me in other places, in case I rarely visiting this site anymore.