Introduction
Do you know what time it is, No? Well neither do I because that's how things work on valve standard time, getting things done "soon!" So for all three of you that don't follow our Moddb page or YouTube account, its time for the (bi)monthly update! We have picture, videos and even an audio log, oh boy! So lets get right to it.
General Announcements/News
Few short announcements for this week. First off we have a new page/group/account on both Twitter and Facebook. They are a way of keeping in touch for when these monthly updates are a bit slow coming. We want to keep people relatively engaged than just dumping a truck load of images every couple of months. Expect a little more "behind the scenes" type of posts on those respective pages. As for our other pages we have begun revamping layouts and backgrounds, Bucky went ahead and spruced up our YouTube page for this months update and SickJoe is creating few things for our Moddb page as well.
Mod News
So a lot has gone on in the past two months but I will try to keep it short. In modeling news We now have a few new weapons such as the MP5 and Fire Extinguisher which you can see renders for below. A large focus has been put on vehicles from firetrucks to pickup trucks our arsenal of motorized driving machines is growing ever larger. As usual we have a myriad of small little props and textures that don't make it to these updates due to their small nature. Yet you might catch a glimpse of those props in our map screen shots.
That brings us to the mapping side of things. I mentioned a few months back that SotaPoika was working on a new remake but neglected to say which maps as it wasn't official yet but he is remaking Darth_Brushes old City of Dawn map. No screenshots yet but the layout is pretty much finished he has been texturing and laying out props the past few weeks. Vincent has made some great progress in his map which is newly named nmo_nightfall. We have some new screenshots below for nmo_hospital by _rc which is pretty much finished, he is currently setting up objectives. Animations are going along swimmingly, Sn1pe has been working all of our weapons getting placeholders for testing as well as working on final cuts, you can see four animation demos below.
Audio Update
Approximately 16 minutes in length.
Voice talents of Maxx and Dman757
*Notes Coming Soon*
Car, Car & Trucks
Oh My!
Guns & Blunt Fire Extinguishing Objects
MP5
First up it's an MP5, if you've ever played a fps you've seen one. Maxx might say he spent hours on this thing but whatever, just ignore him and tell him to get back in his cage and back to work. Oh did I mention we have a animation demo below as well?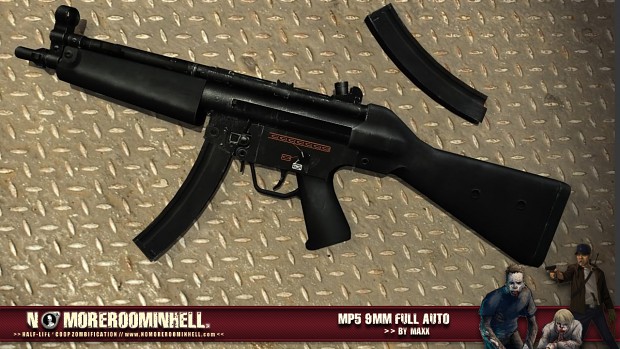 Fire Extinguisher
If firetrucks aren't enough to put out that fire in your heart we now have a fire extinguisher. Dual purpose for all your beating and flame retardant needs this is the tool for you!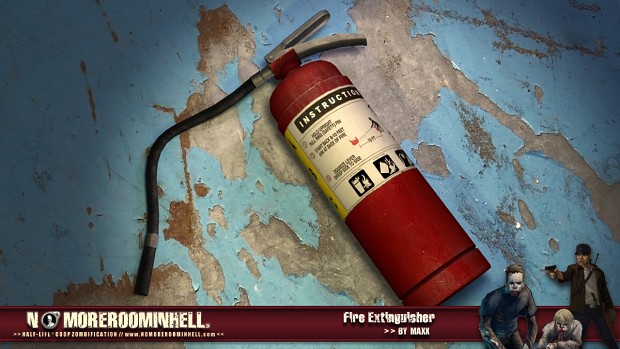 Smith and Weston Revamp
You might bee thinking, "Hey, I've seen this before what a rip off!" To that I have 6 little words:
Remake
Evaluated
Via
Ample
Mod
Playtests
Anyway, Surfa decided it's needed to be touched up.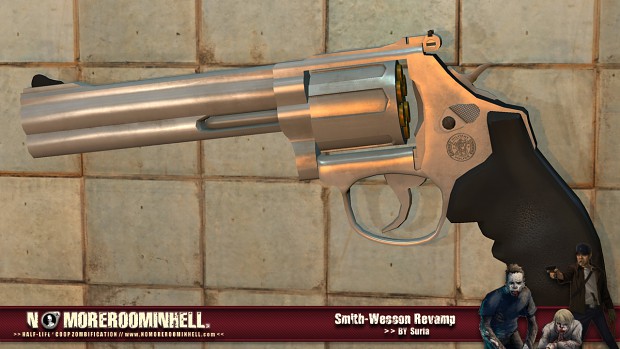 nmo_hospital
We haven't shown many images for _RC's hospital map so in order to change that we took three. Well, we really took four but Bigfoot decided to make a guest appearance.
Concept Art & New Wallpaper
SickJoe has taken time off from fighting rabid trees in the wilderness to draw the new concept art for the Marine.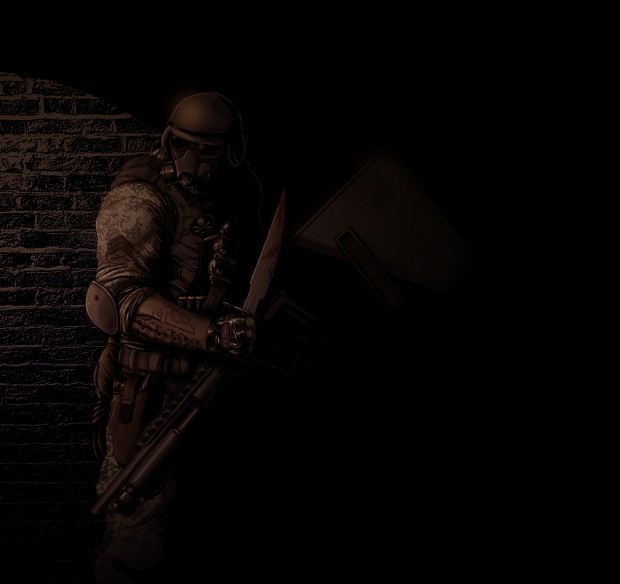 SickJoe and I made this art into a wallpaper to spread some desktop love. There are two versions one with text the other without, more resolutions coming soon to a
front page
near you!
With Logo
1920x1200
1920x1080
1600x1200
Animation Demos
Sn1pe has been working hard on these animations the past few months. Some still need a little tweaking but even for WIP animations they look great!
Fancy New Links: