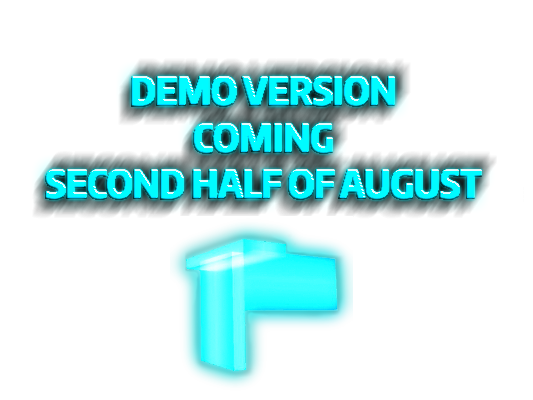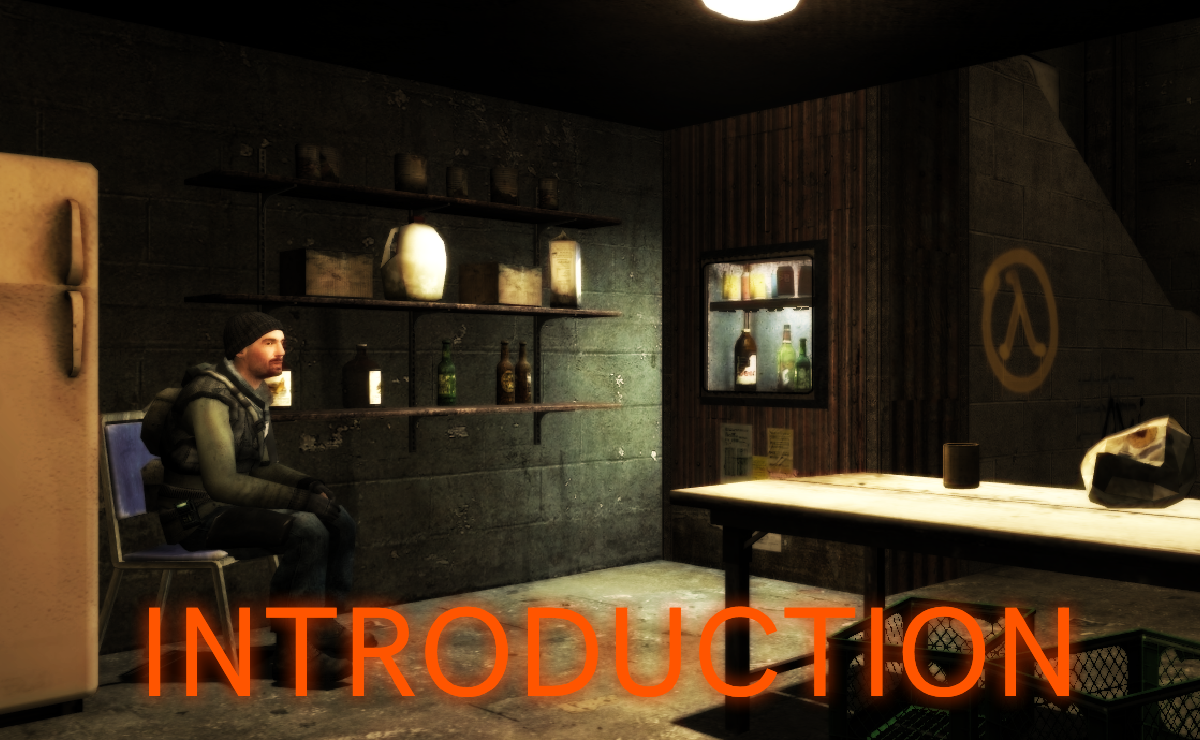 Hello, everyone. It's been a long time since the last post and during that time, besides dealing with education system and exams IRL, I was also working on a new HDTFremen update aimed on big improvements of the mapping and game experience.
I already made a lot of changes some of which are new sounds for UI and some weapons, reanimated models for all new guns, redesigned hud and many more. I also merged the build with MapBase V6.0 to have all it's benefits that already helped very much during development.
I messaged staff of VMC(Valve Modding Community) discord server and they provided me a text-channel on their server where I currently post all my progress and discuss everything regarding the development. The server is nice and there are lot of nice people, just don't visit off-topic haha. So if you're interested you might join their server and find Fremen's Foes channel there and find interesting people aswell. VMC Discord link below:
---

- Remember. No HDTF. -
First off, the project's title is getting a change. Previously the update was supposed to be titled as "Remastered", but after some reconsiderations I decided it was too clickbaity and the word Redux is a much better match for the update. As for the mod's title, there have been many confusions with it, as people didn't understand it's idea and some others even read it wrong. I had different options for what to choose, one of them was "Eliminate the Fremen", but that's just a rephrasing of HDTF. I asked different people for their opinions on my dilemma. So eventually I came up with a better title that refers to rebels or rather the player and his company. In my opinion the new name is much better.
---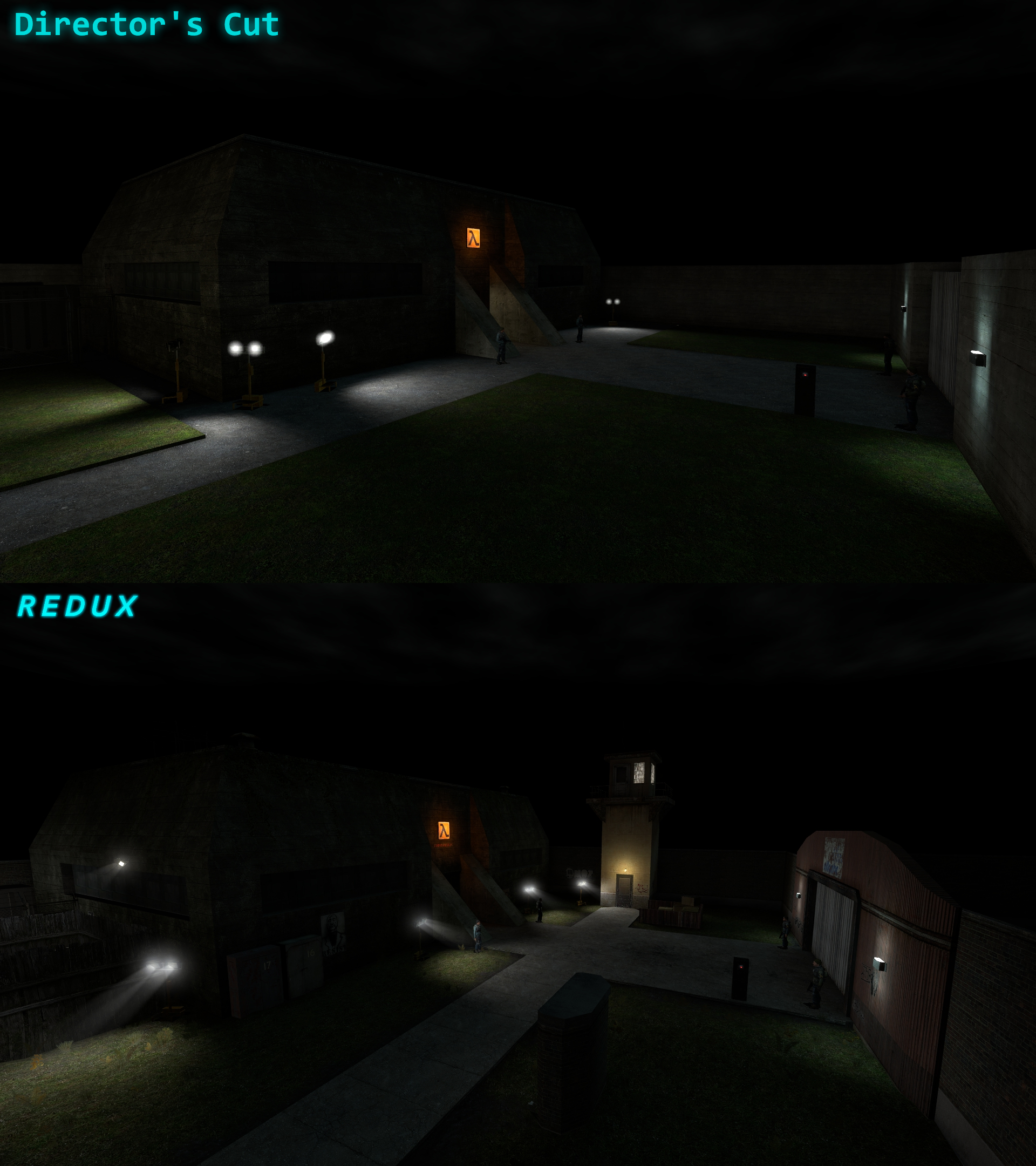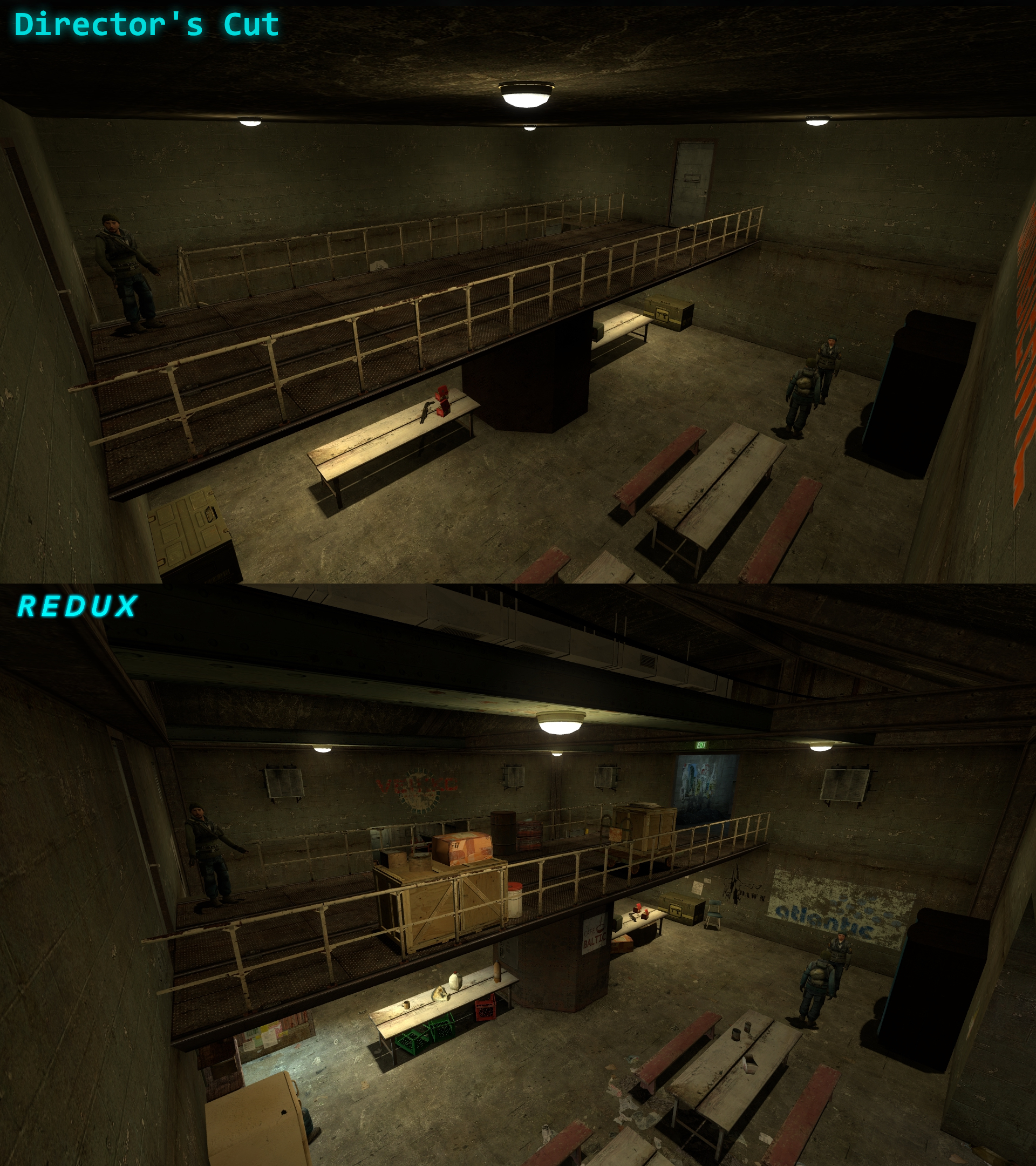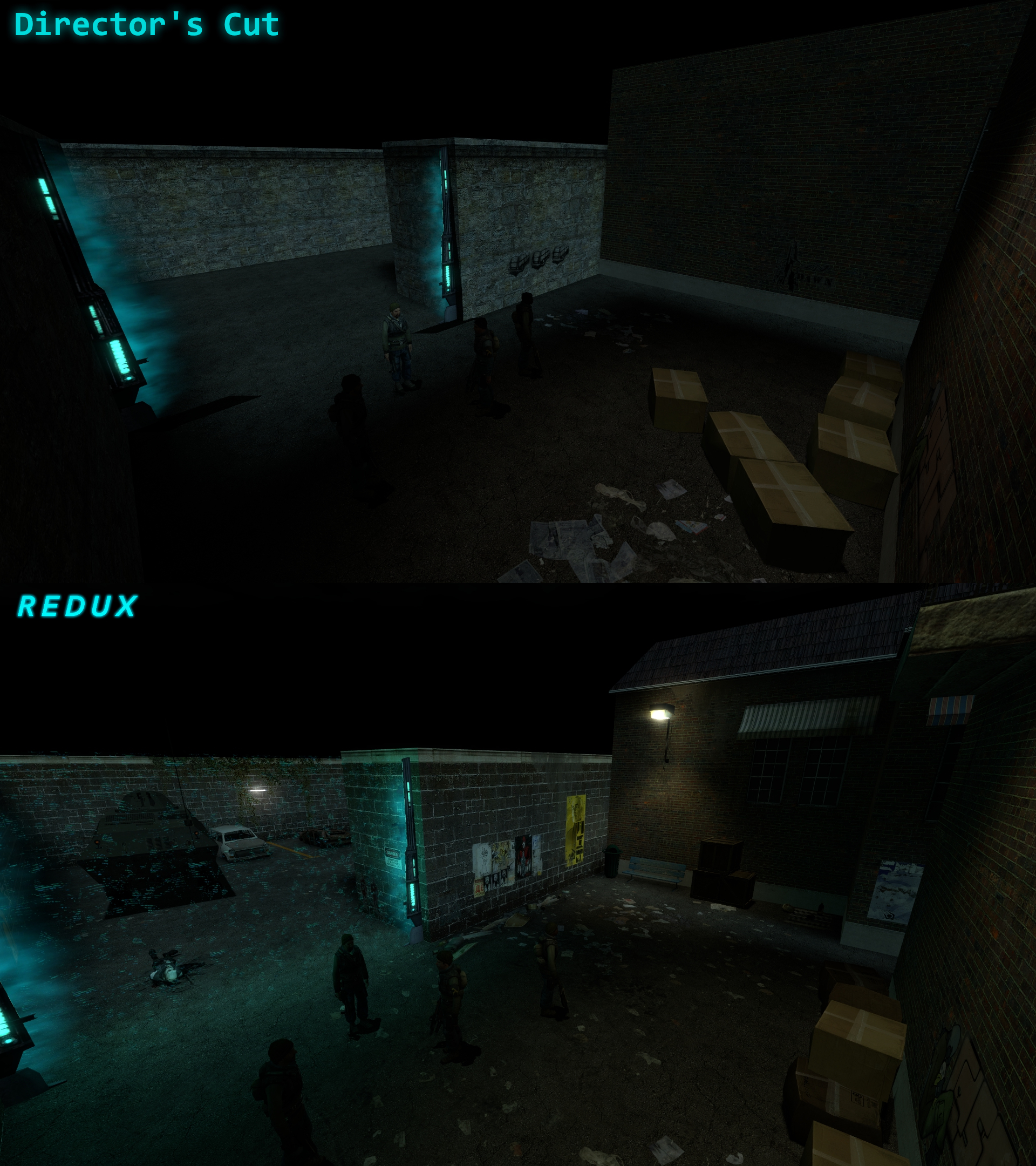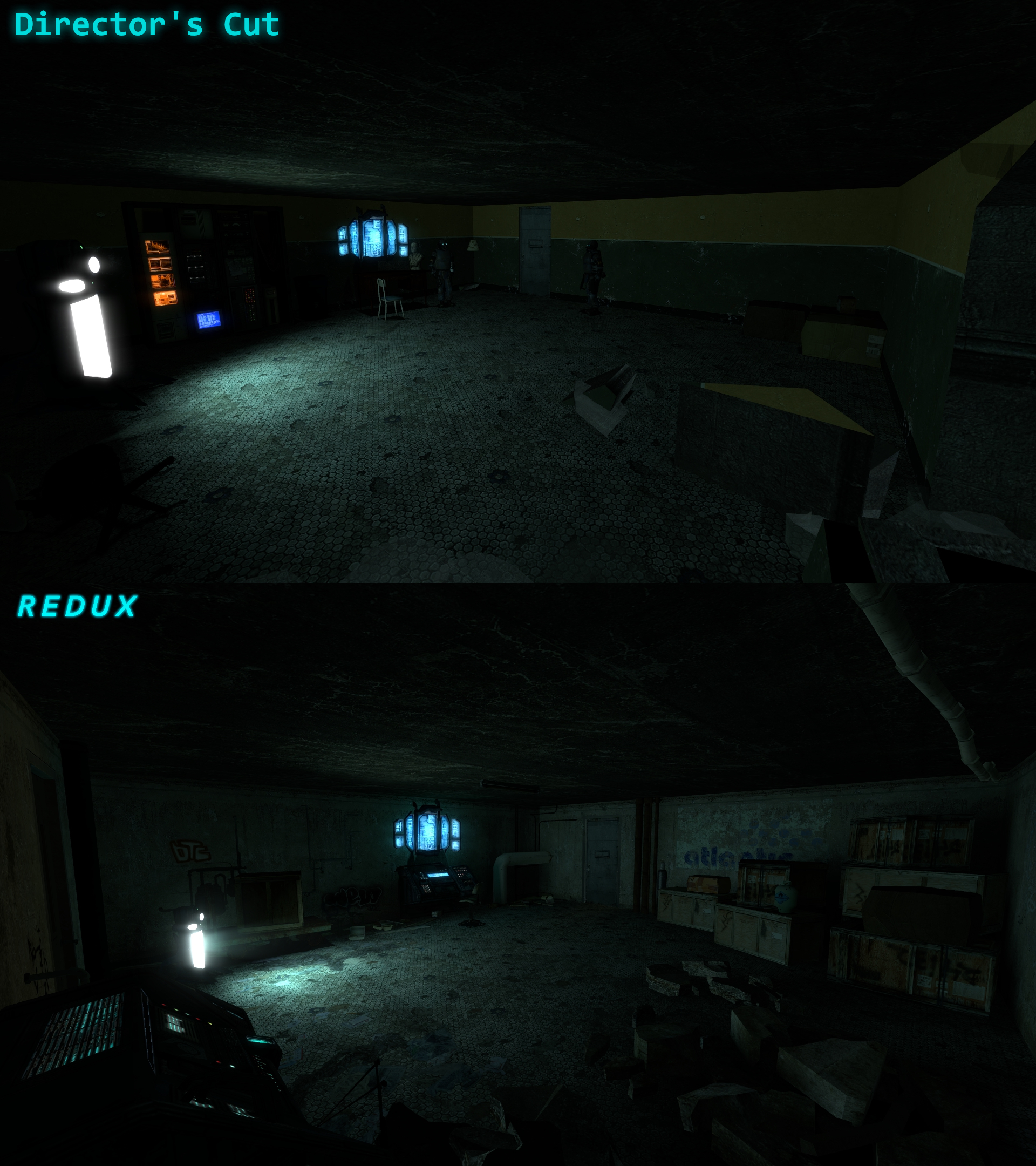 - Reworks -
The biggest feature of the future update are the reworked maps. Reworked maps are slightly extended and improved, but have the same feel and style as their previous versions. I actually started to care about the way my maps look and I pay much more attention to details, lighting and textures now. Poor mapping was a major downside of current versions of the mod. More game events and puzzles are added on each map, as well as new places.
In other words, the main purpose is to increase the overall quality of the mod and player's experience.
Currently, I have finished Chapter 1 and I have fully reworked 4/5 maps from Chapter 2. These are comparison screenshots of what is currently in the DC version and what is in the Redux.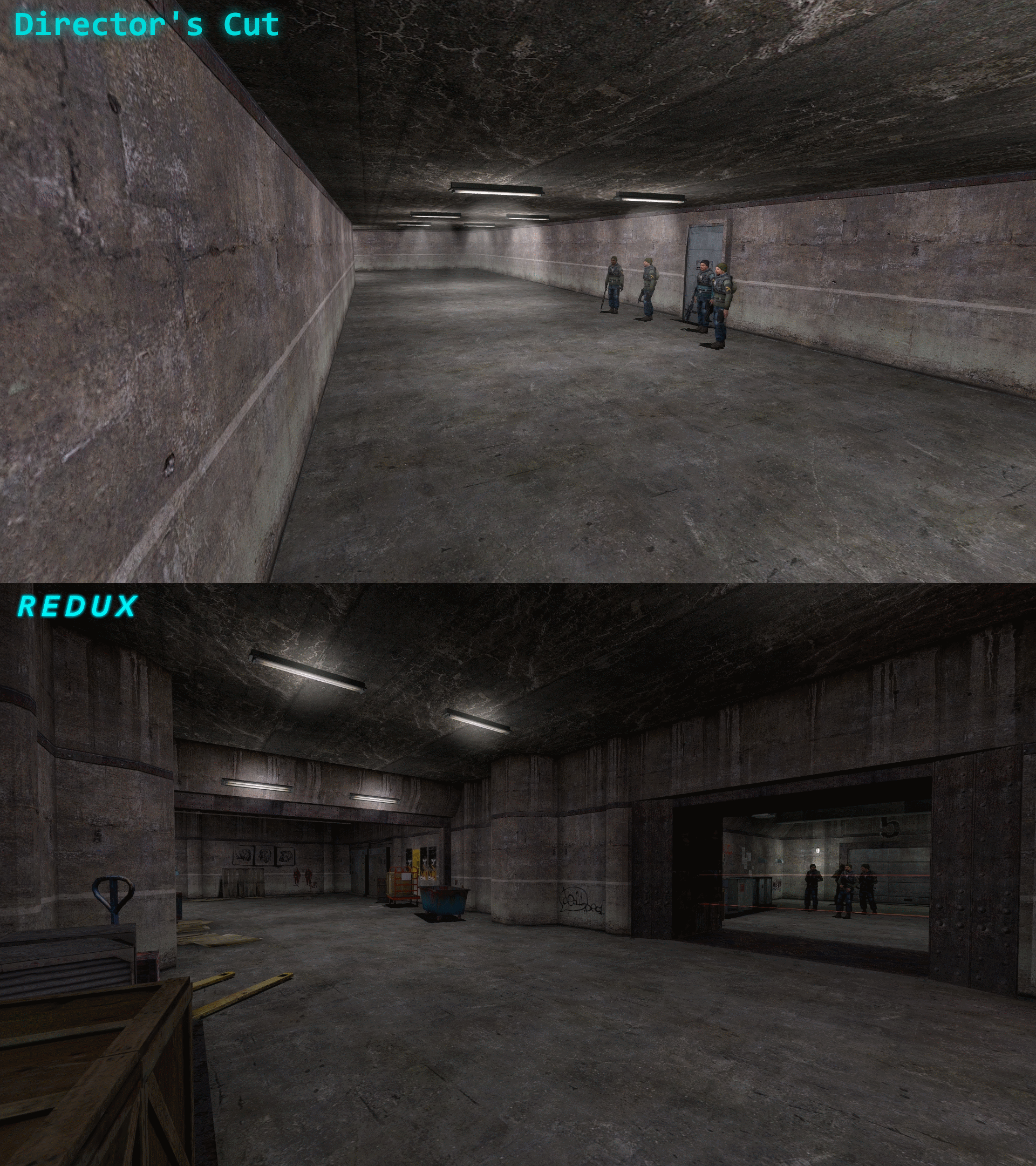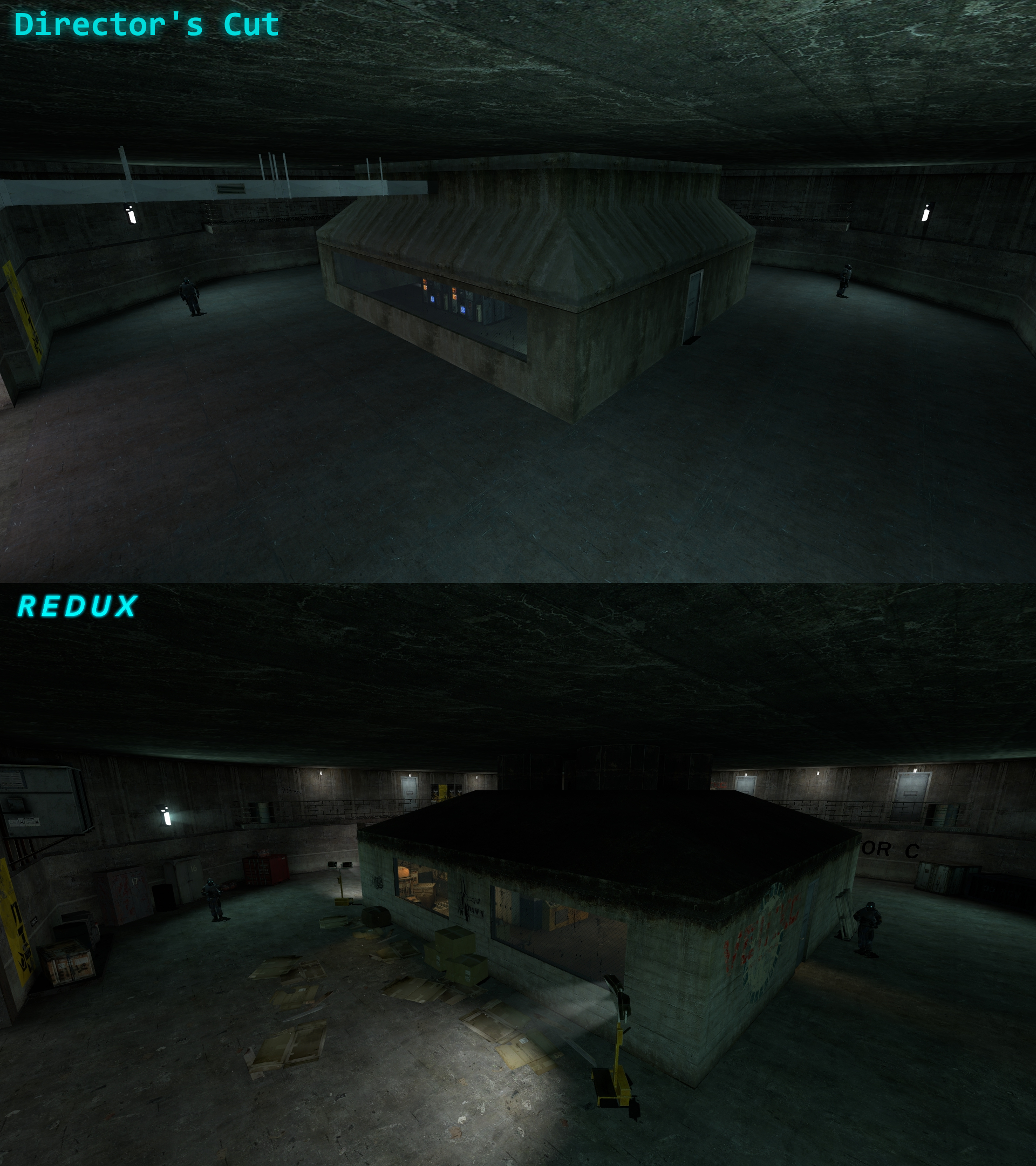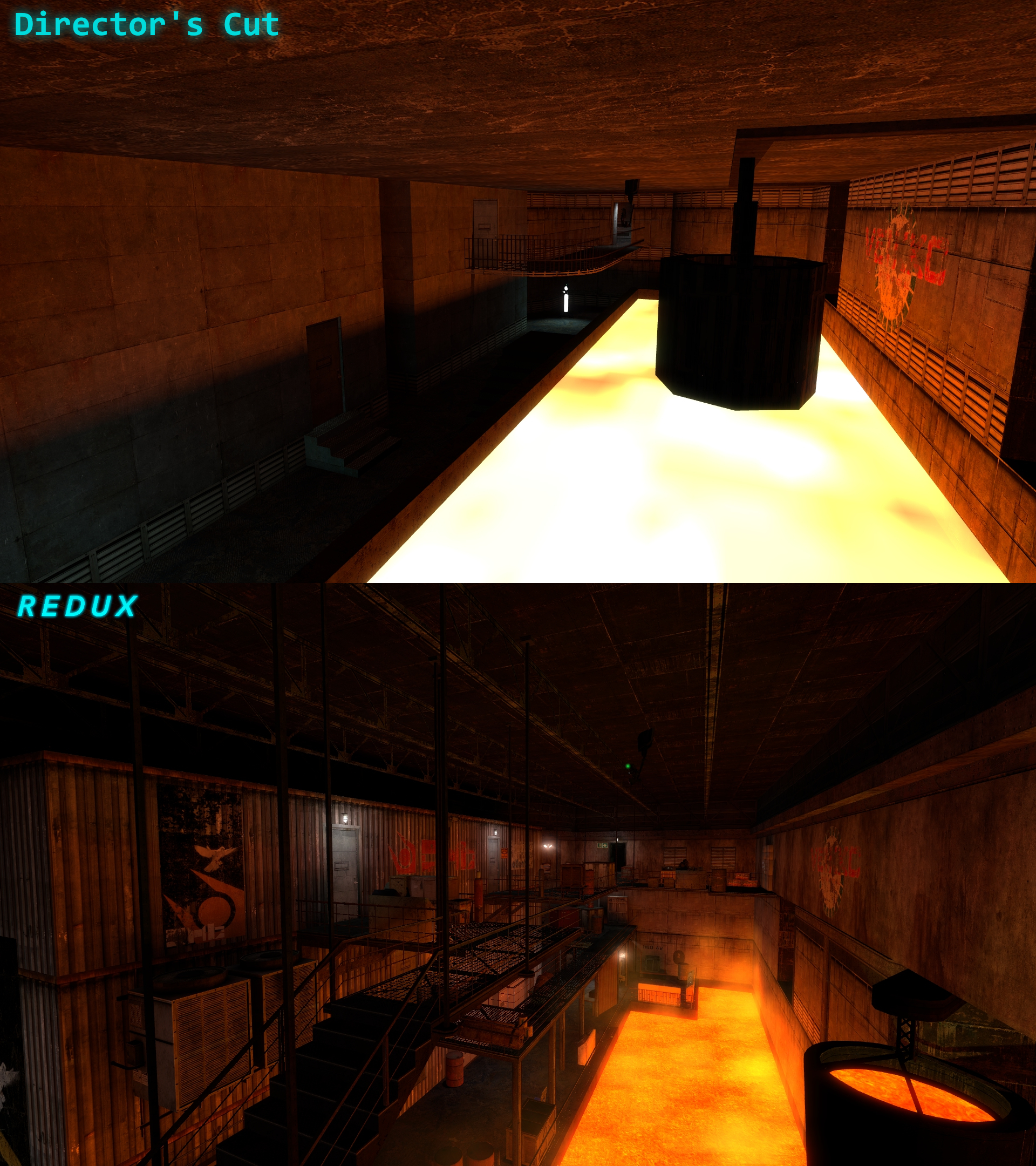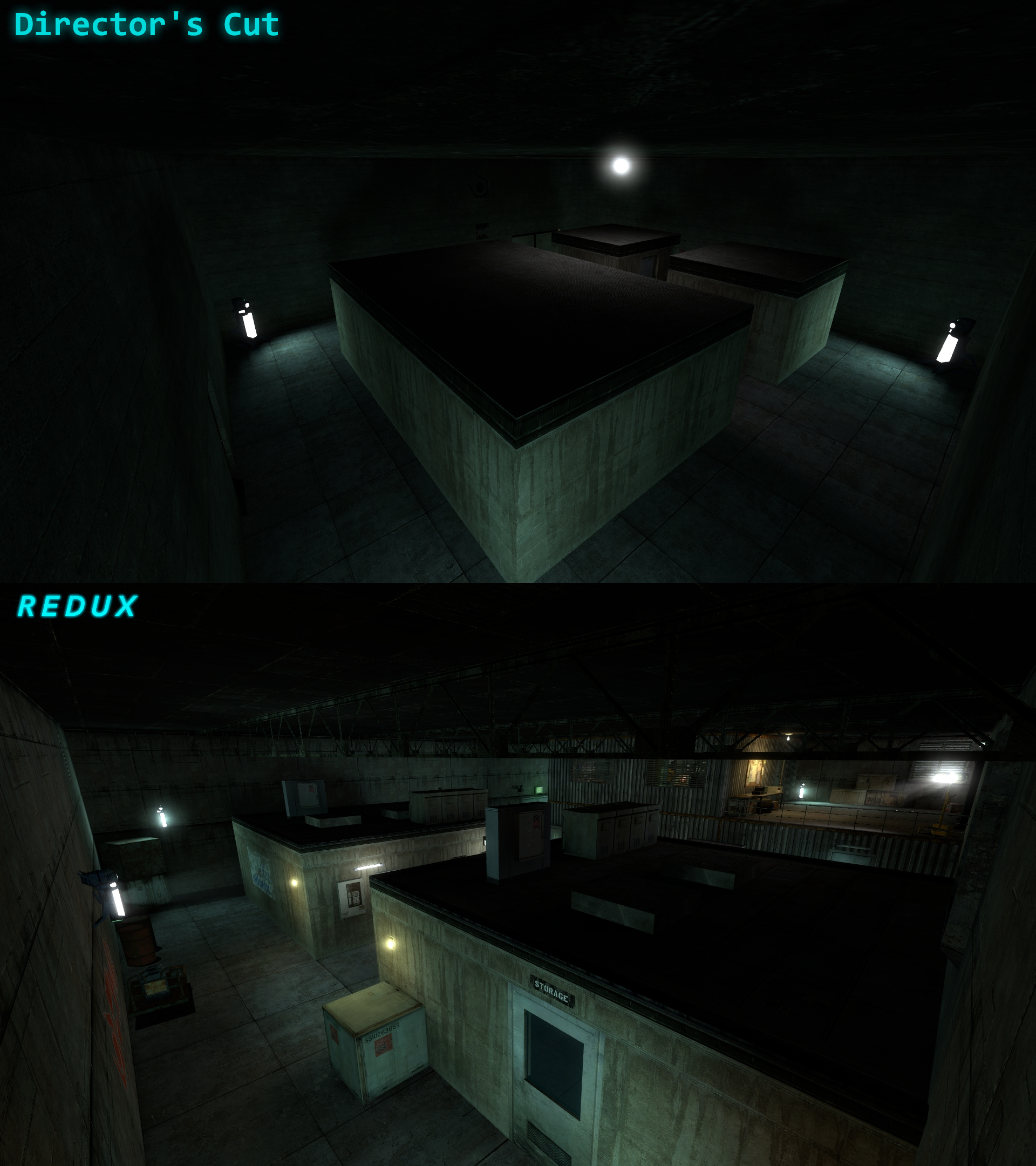 ---

- Another shotgunner?! -
Introducing a new Combine enemy - Elite Shotgunner. Resistance members really love normal shotgunners, especially on hard difficulty, so Sobyaka's Military Council decided it was a great idea to form a new unit.
These boys are much faster and have much better armor than their vanilla brothers. And I'm not joking, they RUN and shoot really fast. They can toss a grenade that you definitely won't have enough time to throw back at them and even if you do, that would be useless as they are blast proof. Legends say that Commander Ronald from REBATCO got his shotgun as a trophy from one of these guys. It's best to not get close to these devilish buckshot cyclops.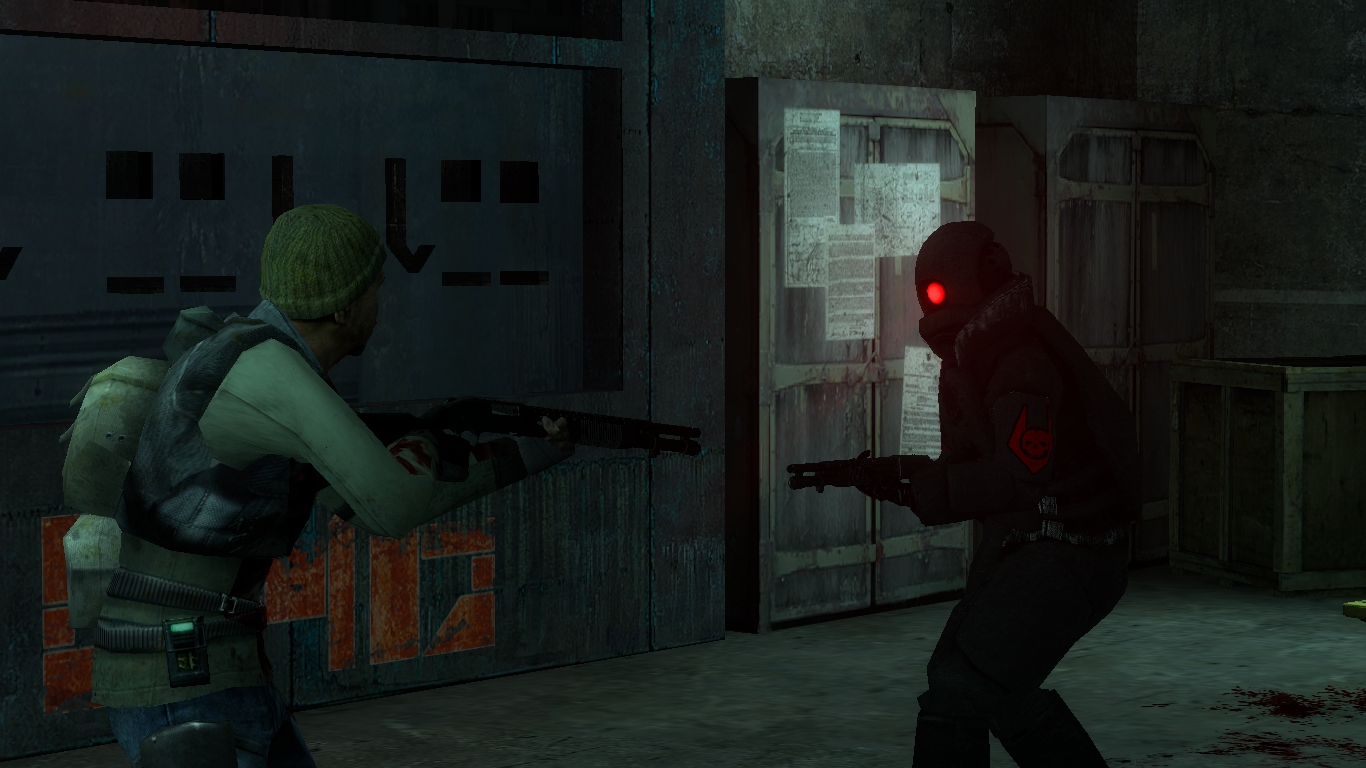 ---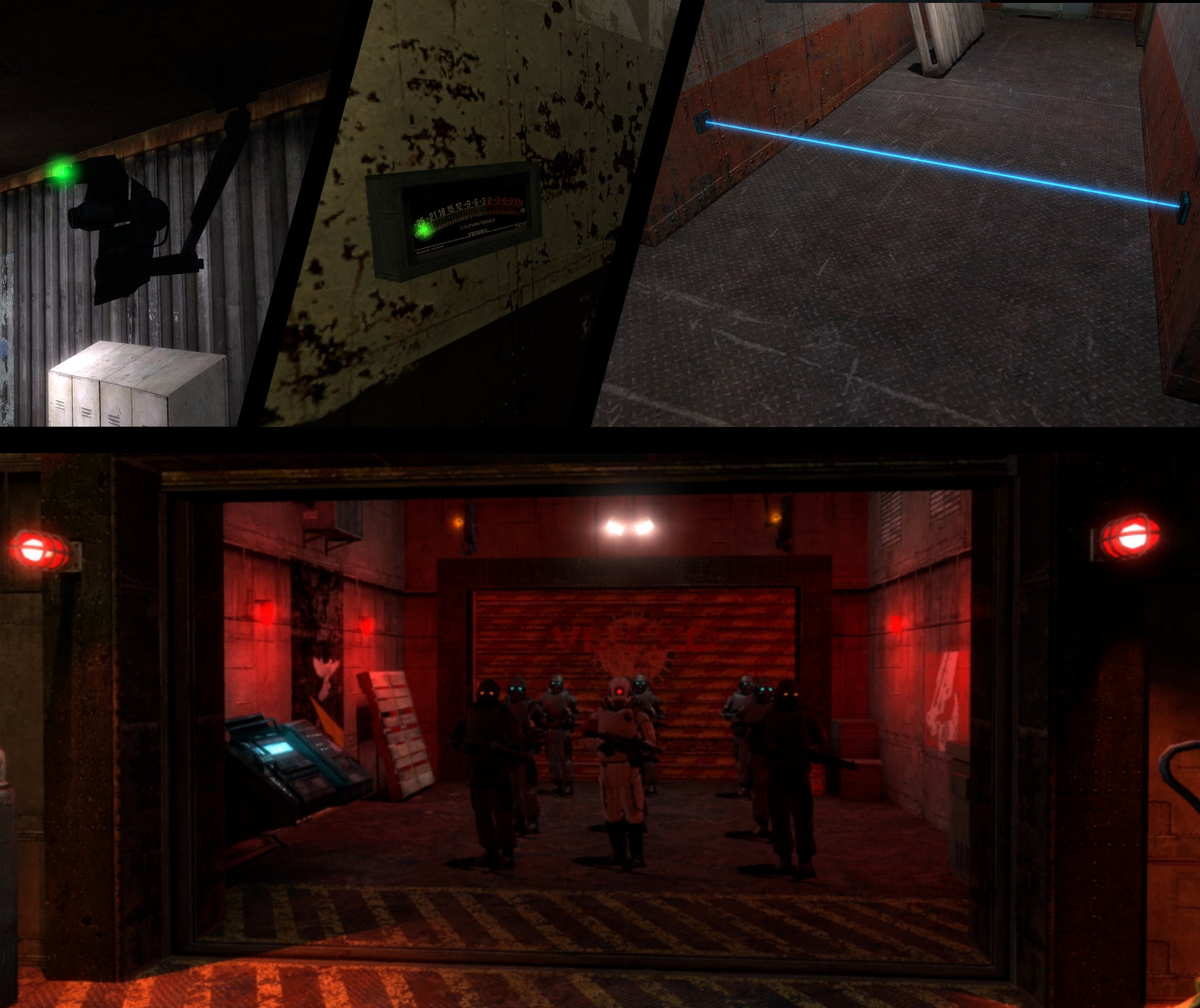 - A stealth that works -
The stealth system also got remade from scratch. The newer system got inspired by a system from Deus Ex. The cameras got more fair towards the player. They require a couple of seconds to detect an enemy and a same amount of time to forget any suspicious activity. Sobyaka Security also installed these blue lasers that will activate the alarm if something touches them.
I had to make Combine soldiers unable to hit an alarm by themselves, as making NPC senses work fair and correctly was unhumanly hard, so I decided to look for alternatives. One of them is this Combine NoiseMeter, which hears any noises made by the player, including footsteps, gunshots and even door opening. If either player makes too much noise or combine soldiers happen to shoot near it, NoiseMeter will activate an alarm, calling for reinforcements and enabling a bunch of military turrets that will be happy to turn unlucky rebel into swiss cheese. Here you can take a look at the demonstration videos below.
---
That's all for today, I hope you enjoyed reading this post. If you have any questions, feel free to ask in the comments below. Stay tuned for new updates on the Redux version development.