NEW YEAR, NEW LIFE!

That's what some random edgy teenage girl would say. Since I'm not one, let's just say this: The mod is still growing, but before I let him grow further, I first have to give it its own personality.
I got rid of the old "meme title", and I changed it to Live Through DOOM, (or LiTDOOM), a title that I think fully embodies what the mod is about. You'll be scavenging maps for equipment, slowly bleed to death with an open wound looking desperately for some bandages, and facing tough demons that can tear your body to shreds in mere seconds All this while your flashlight battery can die out just when you hear a weird noise inside a completely dark room.
You are not walking in the park, Hell is not your playground anymore. You are Living Through Doom.

-----------------------------------------------------------------------------------------------------------------------------
WE'RE A TEAM NOW:
I'm overjoyed to announce that Sonik.o.fan and Oniichangoddess recently joined me in the development of this mod.

SONIK.O.FAN - She is a great pixel artist who will help me with the more complex 2D sprites that my poor photoshop skill can't handle. The new PDA design is her doing, and I absolutely love it!

ONIICHANGODDESS - He's responsible for almost all the new sound effects that will be implemented in the mod. He's already doing an awesome job, but it's just the tip of the iceberg of what he can actually accomplish, you'll see!

Both of them are also good friends and advisers, helping me further improve the mod with new ideas, critics and moral support. Welcome!
YOU CAN REACH US ON OUR BRAND NEW DISCORD SERVER: Discord.gg
---------------- LiTDOOM 0.3 Beta HIGHLIGHTS ----------------
For those whou are not yet familiar with the mod, I advice you to read the full changelog (here) and the mod main description, then come back here. For the other few that already tried it in the past, here's the Highlights for this version:
NEW MENU:
Duh, of course changing the mod's name and moddb's page was gonna affect the ingame menu as well.
I added various options and reorganized existing ones, as well as changing the graphics of backgrounds, music theme, and other minor elements.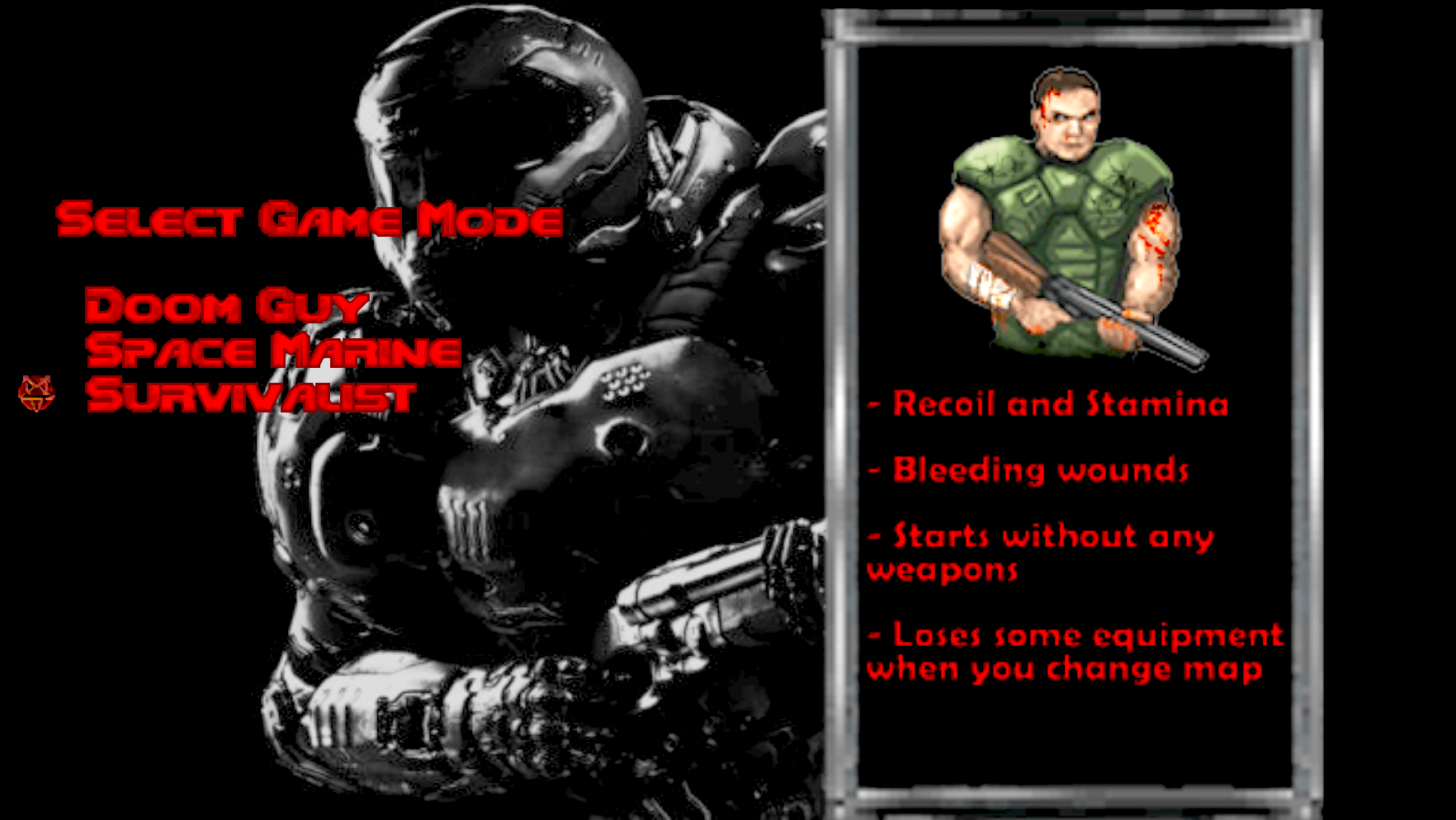 --------------------------------------------
REALISTIC RELOAD (Experimental):
Browsing the gameplay options, you could stumble on this new feature: what is it? Well, simply put, it makes so that all weapons using a clip to store ammunitions, lose all those ammunitions if you reload the weapon BEFORE unloading it, as if you're tossing an half-empty clip away. So to properly reload a weapon that still has ammo in its clip, you have to unload it first, then reload.

This is ON BY DEFAULT, as the icons at the bottom right of your HUD will show you (

) But you are free to disable it (

) from the gameplay mod options.
In a future update, I want to make it so that you don't completely waste ammo while reloading "the wrong way", but you just throw the half-empty clip away while doing it, and you can then just pickup it again.
THIS FEATURES CURRENTLY APPLIES TO: Pistol, Smg, Assault Rifle, Assault Shotgun, Rocket Launcher, Plasma Gun and Railgun.
--------------------------------------------
ARMORED ENEMIES:
Did you think only you could have protections against incoming damage? Hah!
Now, specific monsters have means to resist damage as well: some thanks to UAC actual armors (elite possessed humans), some because of their ridicously thick demonic skin (barons, knights, etc.). These enemies, can absorb a variable amount of the damage you inflict to them, based on the rank of their armor rating, which uses a similar formula to the armors used by the players:



LIGHT: Absorbs 40% of incoming damage.


MEDIUM: Absorbs 60% of incoming damage.


HEAVY: Absorbs 80% (up to 90% for some monsters) of incoming damage.


PERFECT: Absorbs 100% of incoming damage until it's destroyed.
There are however, means to pierce through it:

7.62 AMMUNITIONS
They directly pierce through armor without actually damaging it. This makes assault rifles and machineguns much more useful against certain monsters.
-

ALL ENERGY WEAPONS
Plasma guns, railguns and BFGs fear no armor: they just ignore any kind of protection, melting the flesh of your foes no matter what.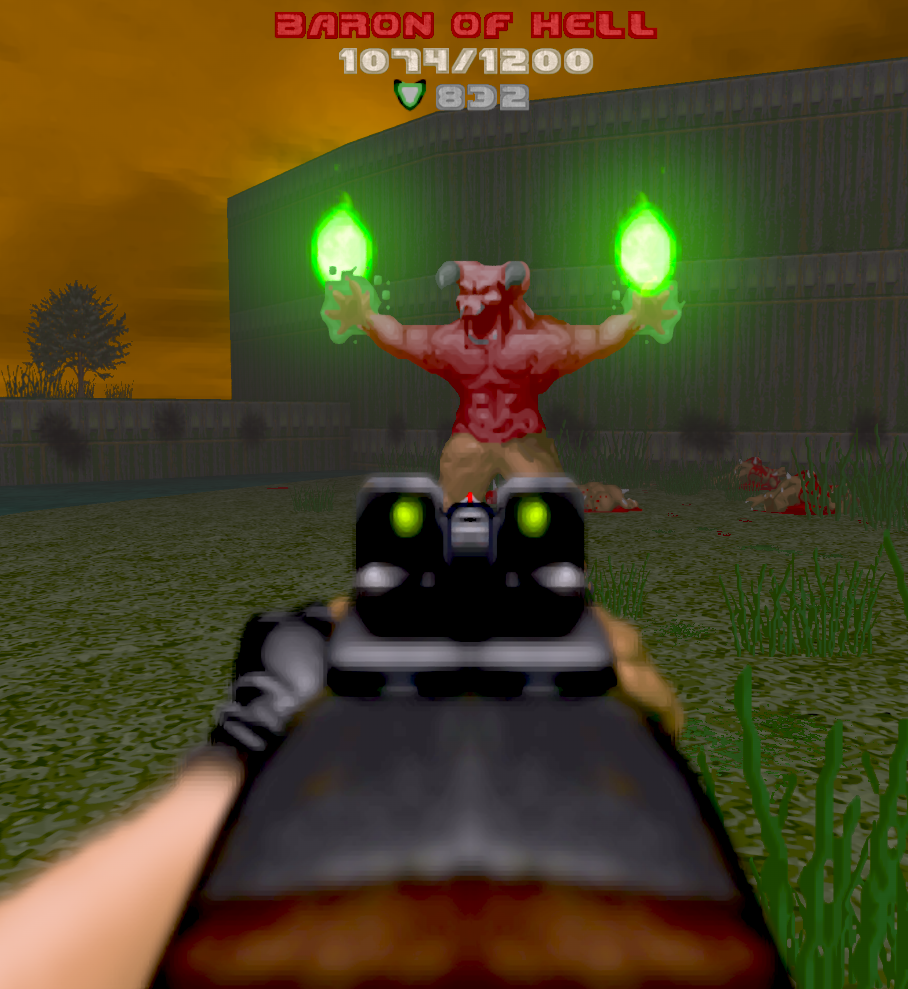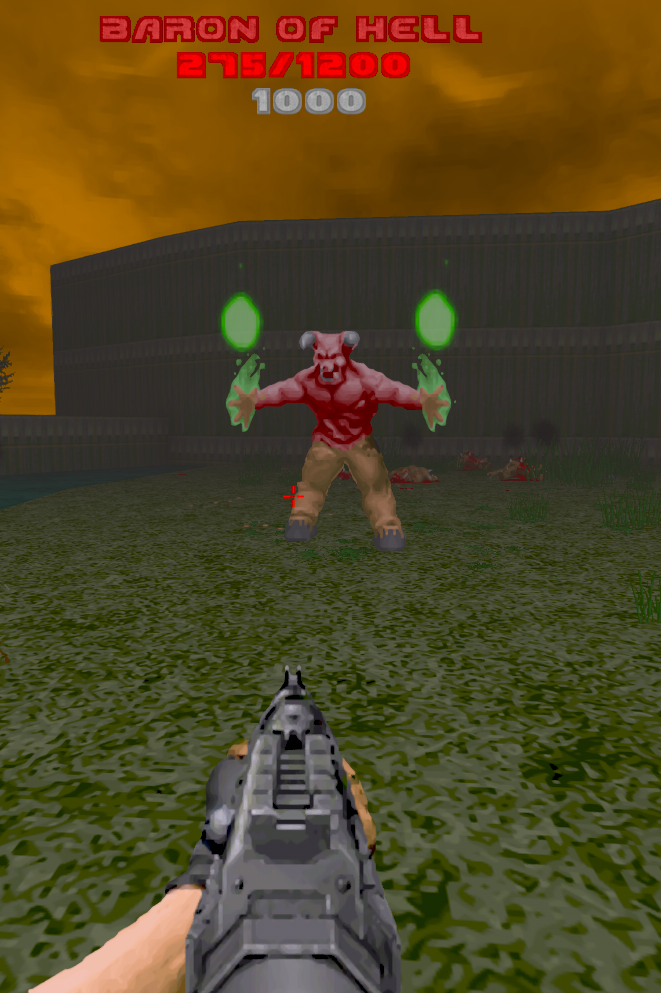 As you can see, the Shotgun damages both the armor and the monster's health. The rifle directly damages health instead.
--------------------------------------------
NEW SOUND EFFECTS (credits to Oniichangoddess):
Sounds effects for many actions and item pickups have been handmade with care by the first one who joined my dev team. For now, it's mostly sounds for picking up new items and performing some specific action (opening the PDA, bandaging your wounds, wtc.), but he's only getting started! More interesting stuff is coming soon!
--------------------------------------------
PDA REDESIGN (credits to Sonik.o.fan):
Remember that ugly greenish/pda that wasn''t even animated? No? Well, for good reasons. Those times are over now, and the new PDA will be used for checking ammo and sorting crafting material, as well as for reading datalogs, that will be implemented in the future.
--------------------------------------------
UNIFORMED HEALING ITEMS AND SOULCRYSTALS
Since I'm borrowing some fixes from the unofficial BDpatch, ( from the skillful BLOODWOLF333 ), some assets from his mod remained in Brutal BOOF (LiTDOOM's former name). One of these remnants were red healthbonuses and armorshards dropped by some brutalized monsters. I got rid of them, replacing with the demonic adrenaline orb (already present in previous versions), and daemonic shards, a new item meant to replace the "human" armor shards dropped by demons.
Imgur.com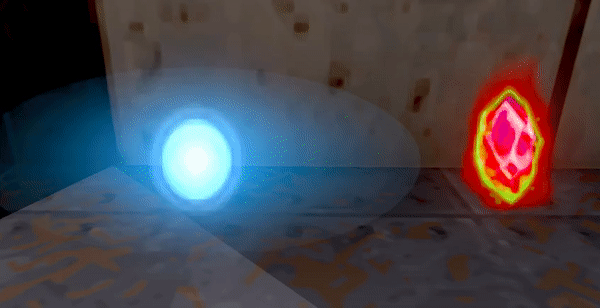 I also changed those blue vials that looked like energy drinks, and replaced them with something much different, but still lore-friendly: Soul Crystals!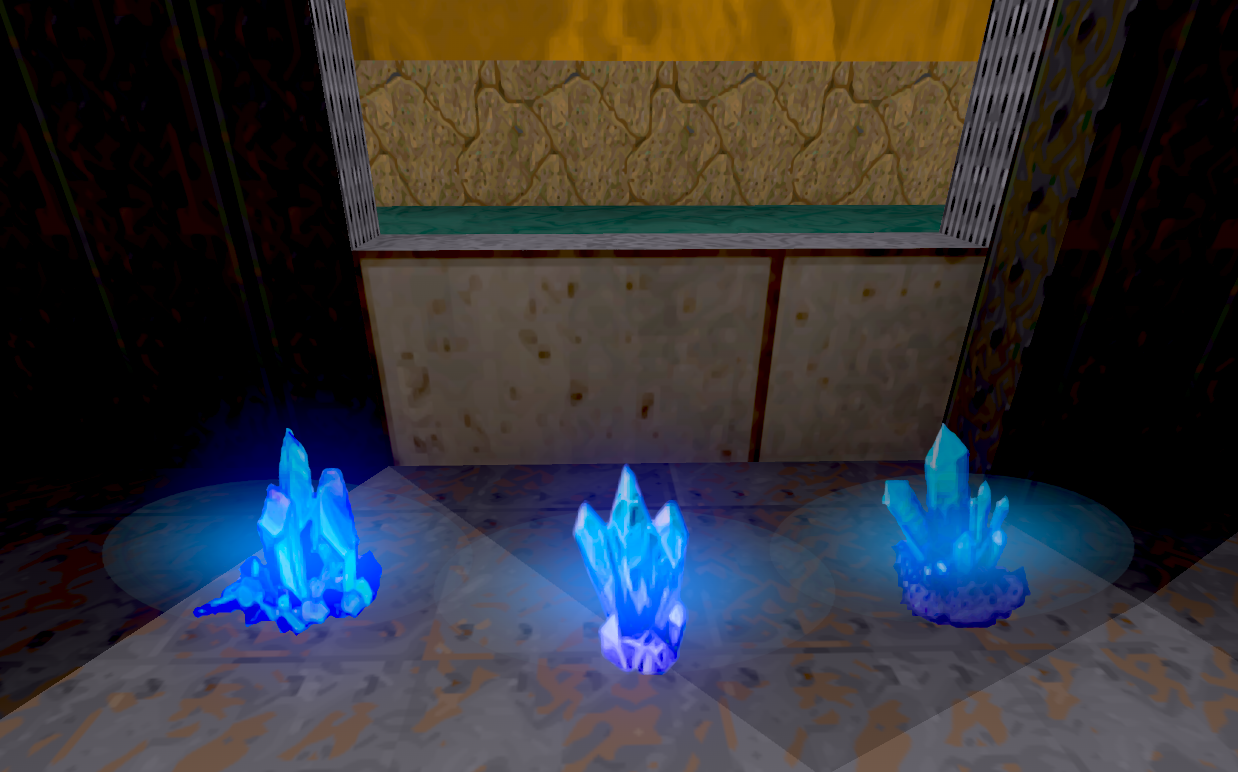 These health pickups formed from the souls of the dead after Hell has been set loose. Shattering them will free those souls, who will gift their remaining life force to the player. Lore-wise speaking, these crystals sometimes merge between each other forming the soulsphere powerup we all know. You may say that this explanation is cheesy or even cringe, but hey, it's Doom. What did you expect?
Lastly, I changed the theme color for all healing items to white and blue, to make them more recognizable and coherent with the rest. There are still some intended exceptions, such as berserk packs and some hellish artifacts.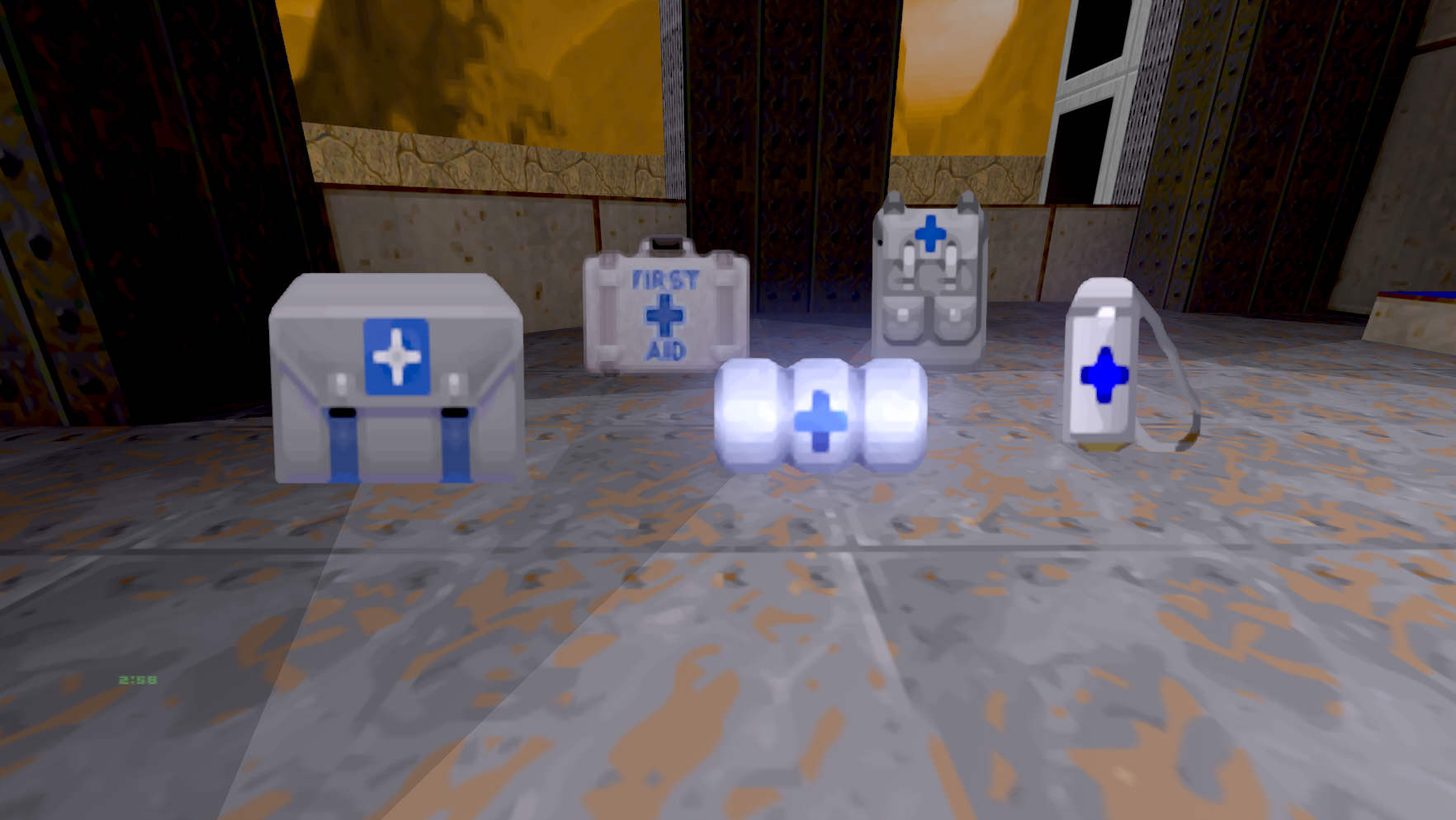 --------------------------------------------
NOTABLE MENTIONS:
Added a new animation for switching ammo types with the shotgun
Empty magazines ejected from pistols, Smgs and rifles have new sprites to match their ammunitions pickup.
New Difficulty Setting: Blood Marathon! You take less damage from monsters, but medications are very rare. Endure it!
Many other stuff, tweaks and fixes, remember to check the FULL CHANGELOG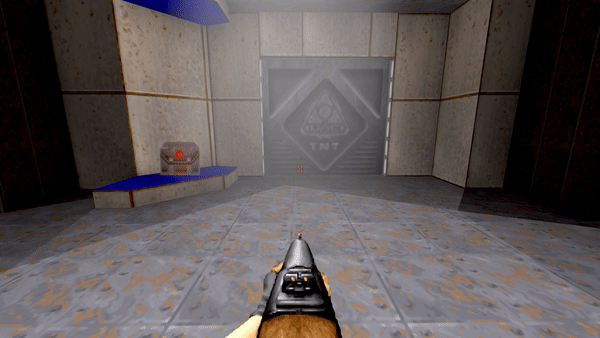 --------------------------------------------
As always, if you play the mod, remember to rate it and leave a feedback in the mod's dedicated forum: If you have requests, critics or suggestions, I'll always be happy to read them!