Not only are we working on fixing the issues reported in Mental Omega 3.0 and adding new units, new missions and cooperative maps for Act Two, but we're also looking forward to the return of the most needed feature for Mental Omega, which was unavailable so far for technical reasons. We're also awaiting full CnCNet 5 support for Yuri's Revenge in order to solve a lot of grievances with online play and make it work with our mod as well.
As with many big mod developments, everything relies on voluntary contributions from various people which require time. When all pieces are in place, all will be revealed and the balance of power will shift once more. When? Time will tell, sooner or later. Until then, you can help Yuri rise to power if you haven't already, or you can consider contributing to the mod to help speed up the release.
Due to our current texture artist being unavailable, we are looking for someone experienced with UVW maps and texturing 3D models who can help with finishing the work on a set of new buildings within the aesthetic style of the game. We already have plenty of finished models to work with, be it in 3ds Max or Blender. For more information write an e-mail to mental.omega.apyr@gmail.com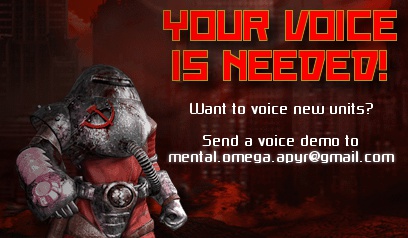 We are also looking for additional Voice Actors for new units and missions as well as Red Alert 2/Yuri Mission Scripters to help with the ambitious campaign project we are working on as a part of Mental Omega. Singular contributions are also welcome. Use the e-mail address listed above.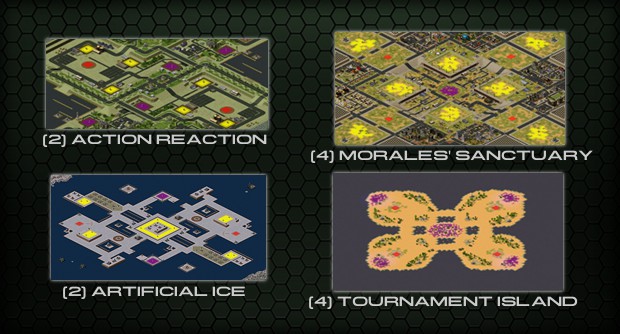 To see full previews of the maps and more news head to our website.