---
The next release of Age of the Ring will not just be a faction release. Erebor is coming, but with it comes a second big new feature: Map hazards. It's an umbrella term for several new things we've added to many maps, both new and old. This article covers the three categories of map hazards.
---

Middle-earth is a place of great beauty, but many of its areas are treacherous and full of peril. To reflect this and make our maps more challenging and open to new strategies, we've added a variety of environmental dangers to many of them. Which dangers lurk on which map was decided by looking at the map's biome. In the next release, certain maps will feature one or several of the following conditions: Barrow Fog, which slows and lowers your units' armor, Frostbite, Poisonous Fumes and Scorching Heat, which deal damage over time, Midge Clouds that slows your units down and lowers their damage, and Volcanic Debris, which will regularly crash into the map. Future releases will likely feature more. Note that while the hazard might be somewhat difficult to notice in these screenshots, seeing them ingame is quite different.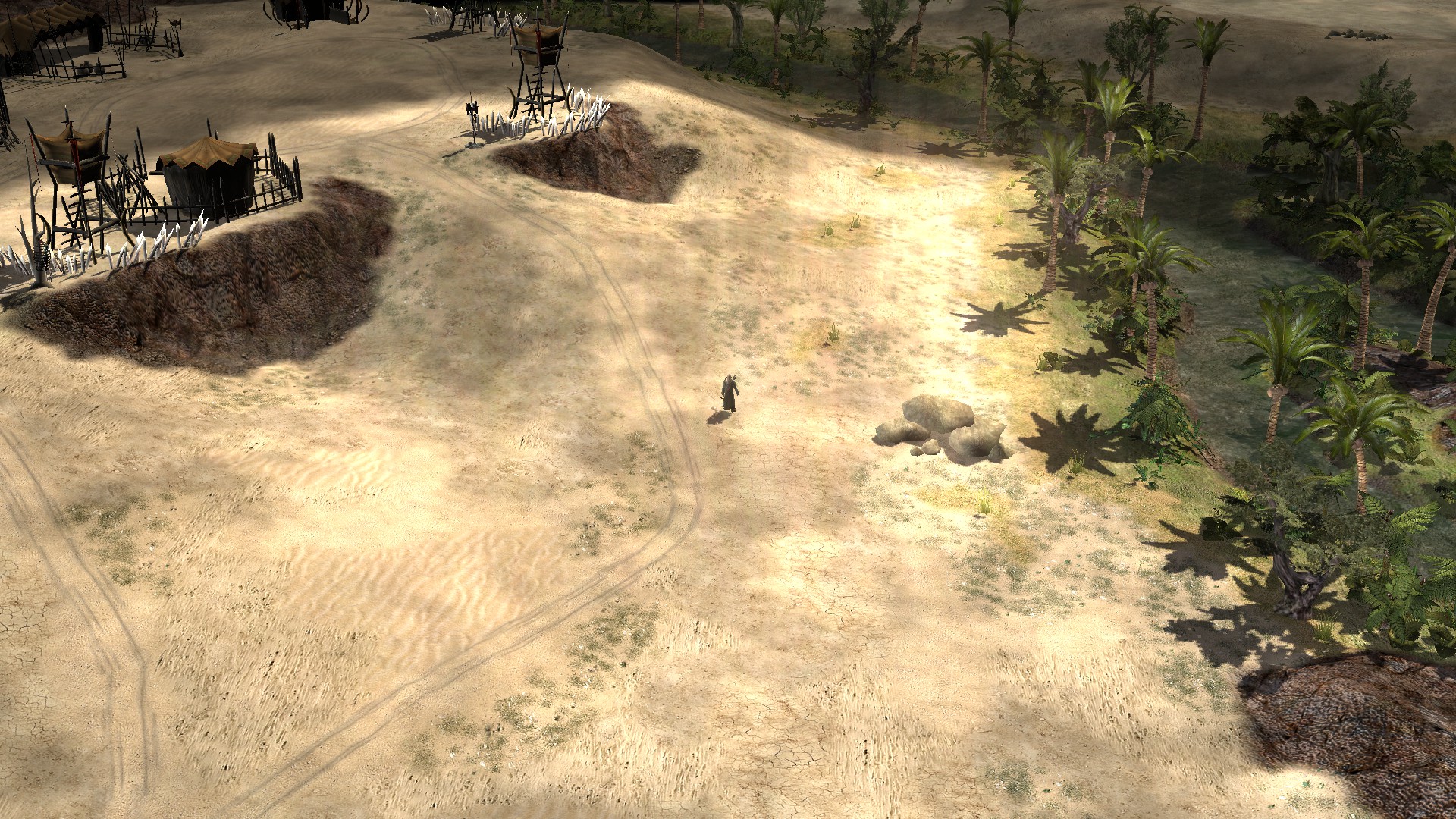 Scorching Heat in the Jungles of Harad.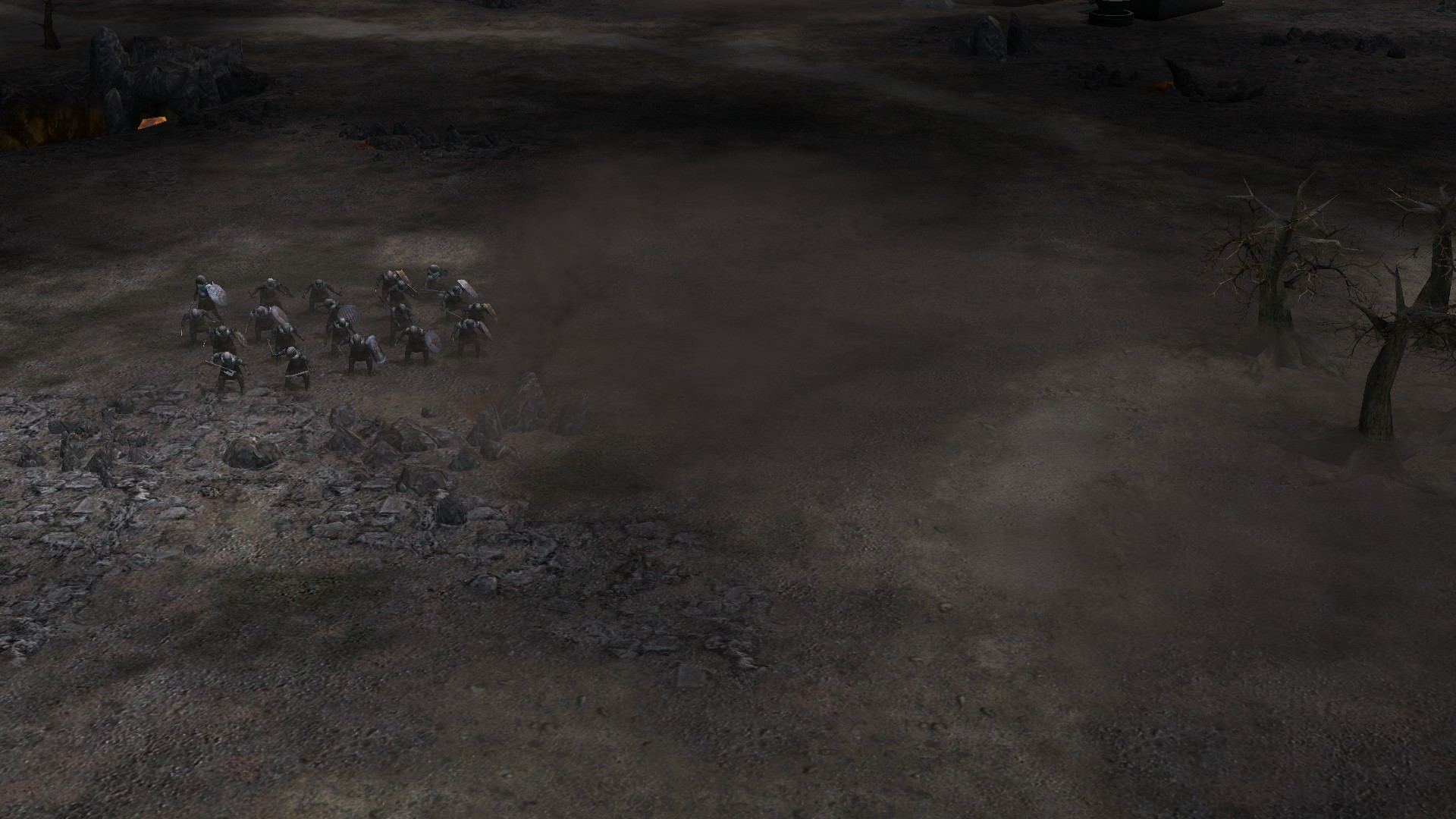 The very air you breathe is a poisonous fume...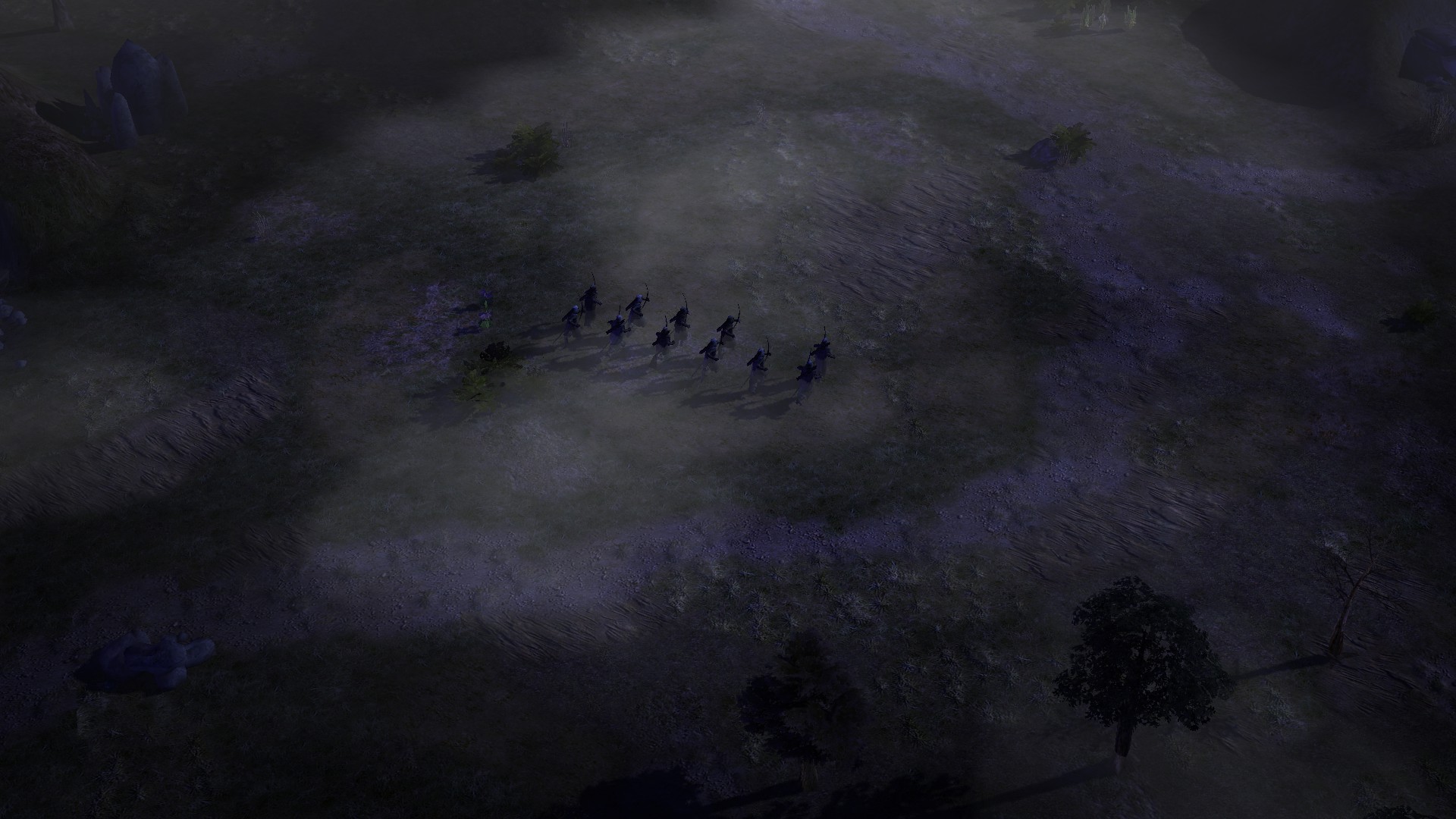 A heavy mist rolls down from the places of the dead...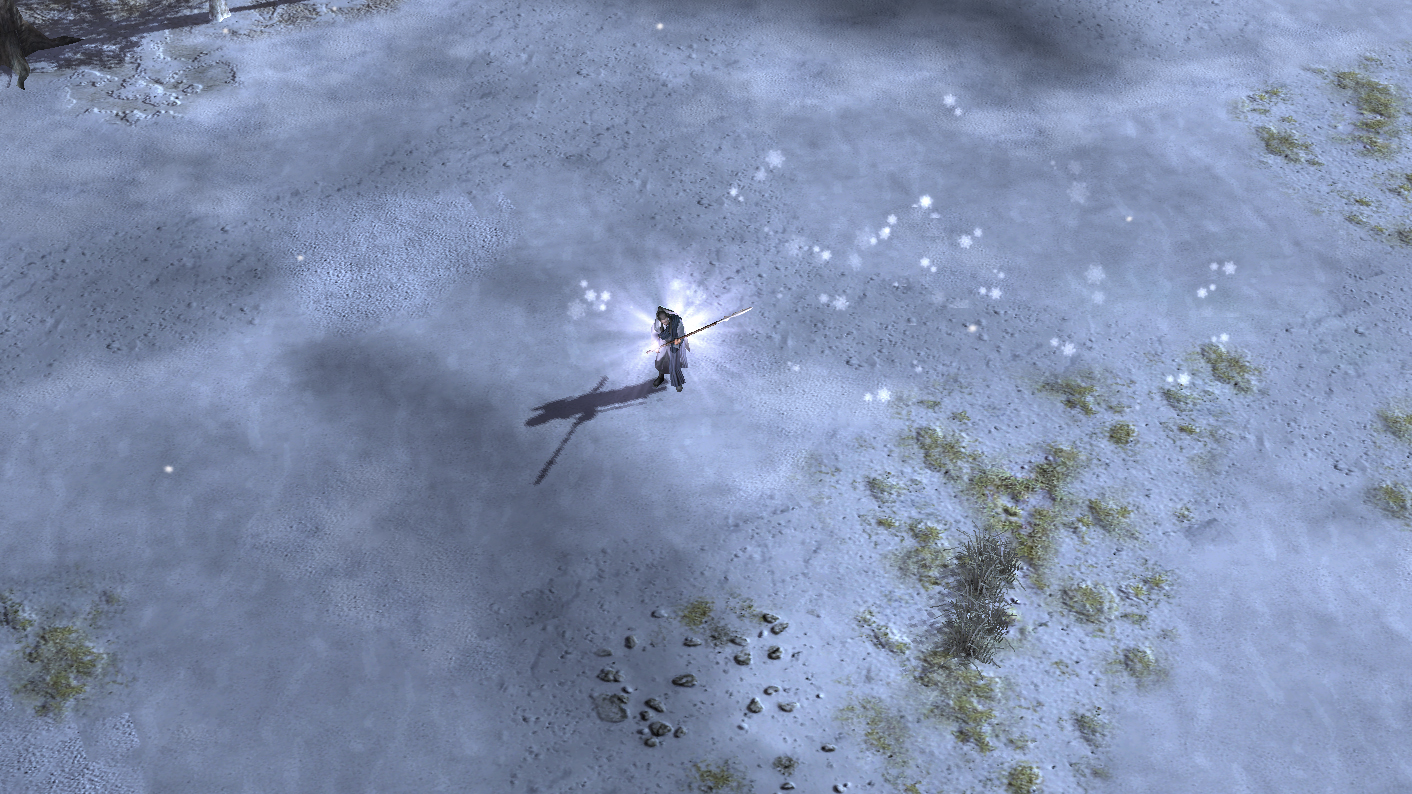 A frostbitten Elf.
---
Have you ever wondered what sort of creatures wandered the wastes of Forodwaith to the north? Or whether or not the Jungles of Far Harad were populated by wild Mumakîl, untouched by the Haradrim's cruel mastery? Or what you would find if you were to walk the dark hills of Eriador at night? So have we! To fulfill these fantasies, we have added a new type of neutral unit to several maps: the Wandering Creature. These are not neutral creeps: they don't have a lair, and most are not limited to one location - they will wander across the map, going about their business, or appear in random places to spook you!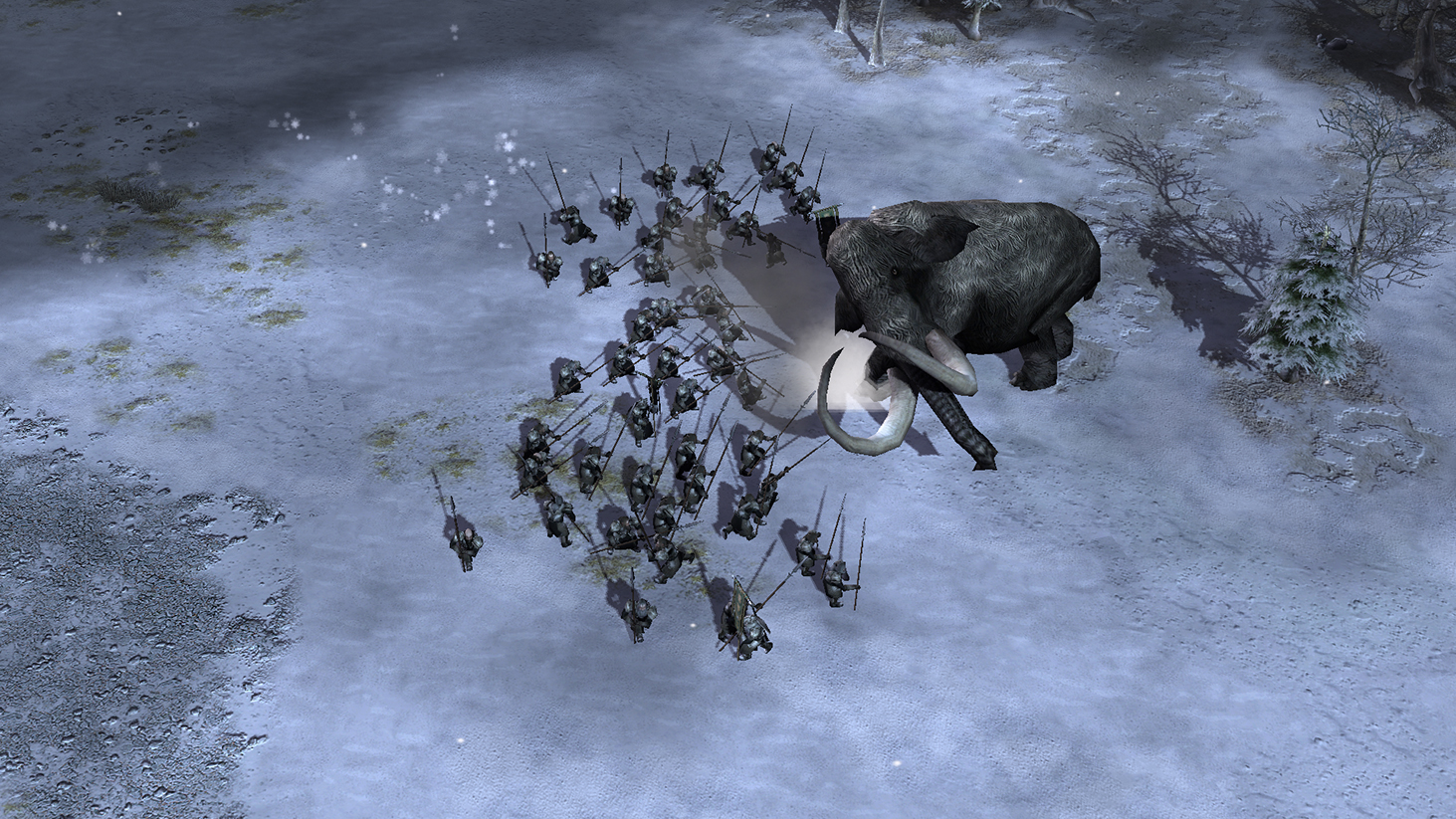 Wild Mammoth standing its ground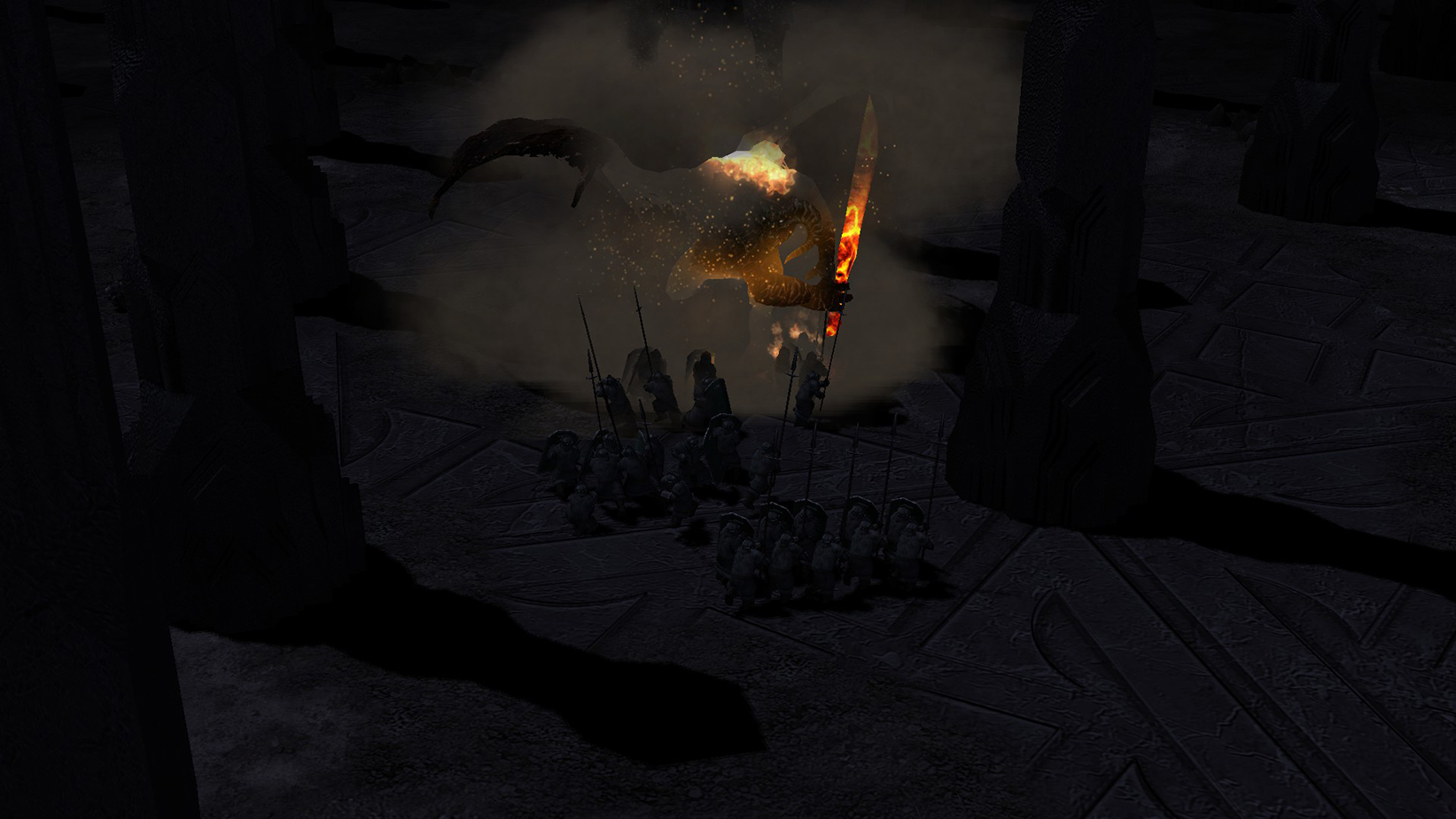 Dúrin's Bane dwells in Dwarrowdelf...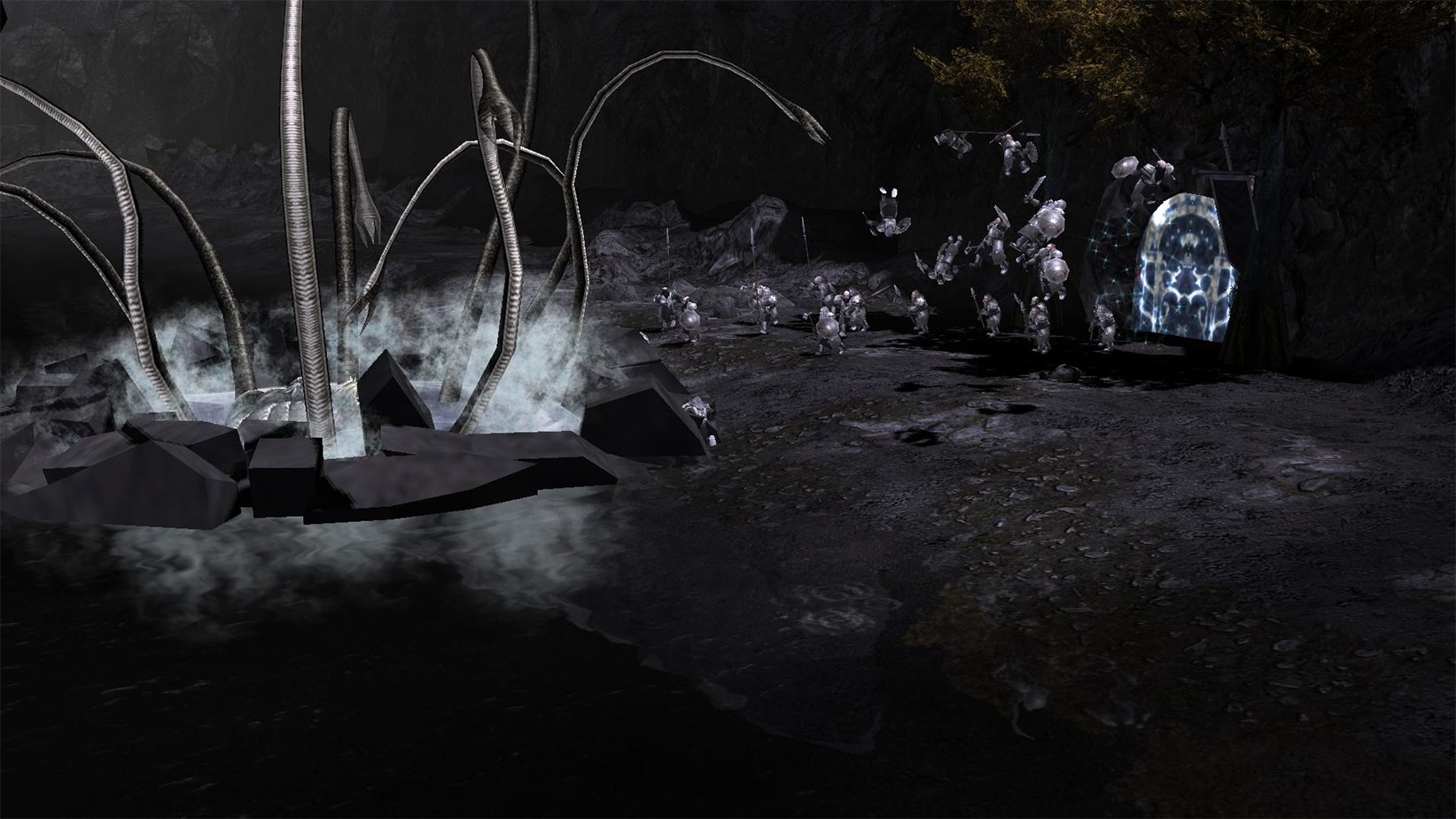 The Watcher in the Water guards the Doors of Dúrin.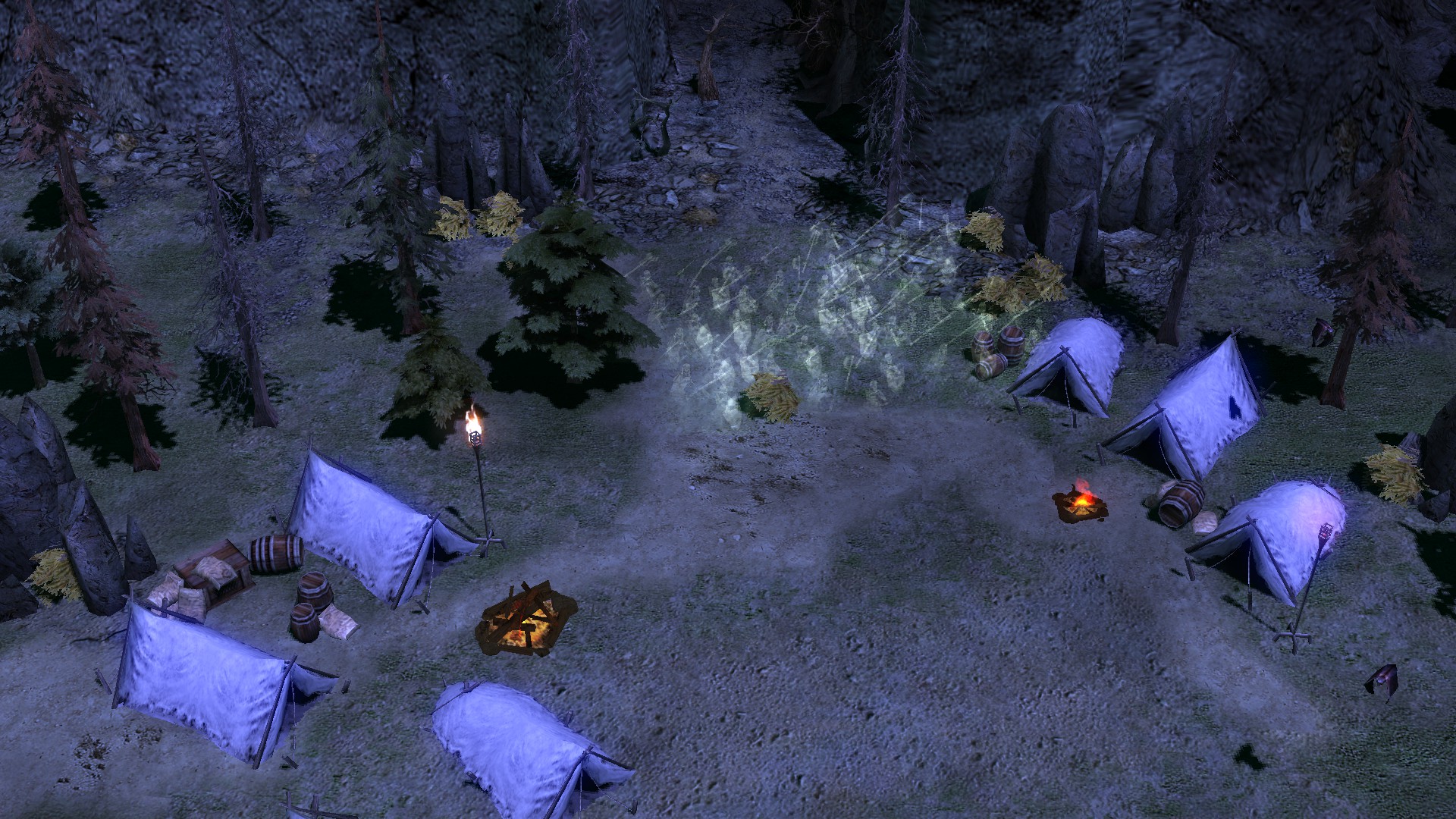 The Dead Men of Dunharrow do not suffer the living to pass.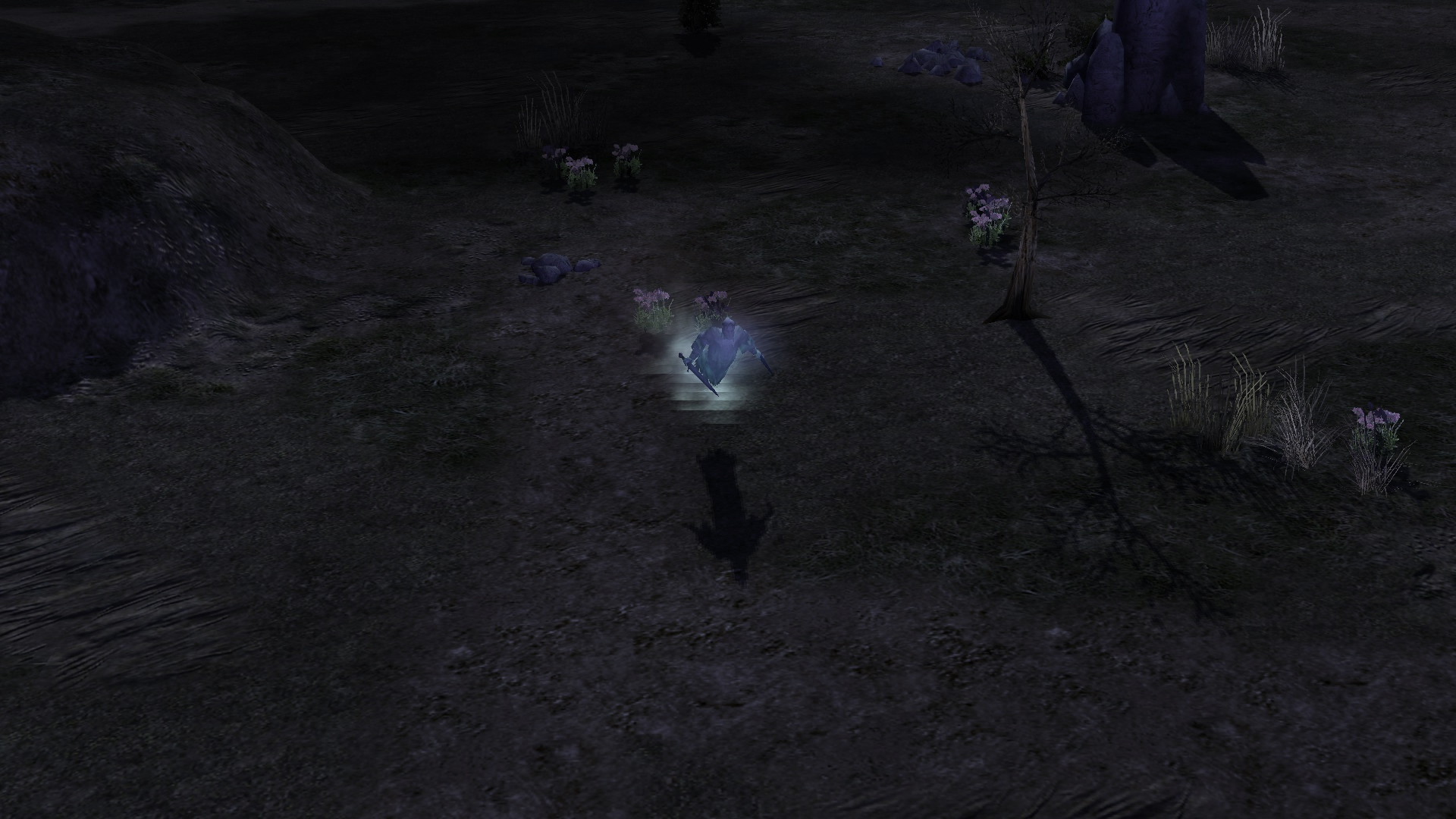 A Barrow-wight searches for unwary travelers.
---
There are a lot of maps in BFME that feature neutral creeps that don't really feel as if they belong in that area. To address this issue of immersion, we are adding various new creeps in the next release, with plans to add much more in releases after. You will encounter a variety of new trolls, including Hill-trolls, Stone-trolls, Jungle-trolls, and Snow-trolls, as well as the fierce Lossoth in Forodwaith.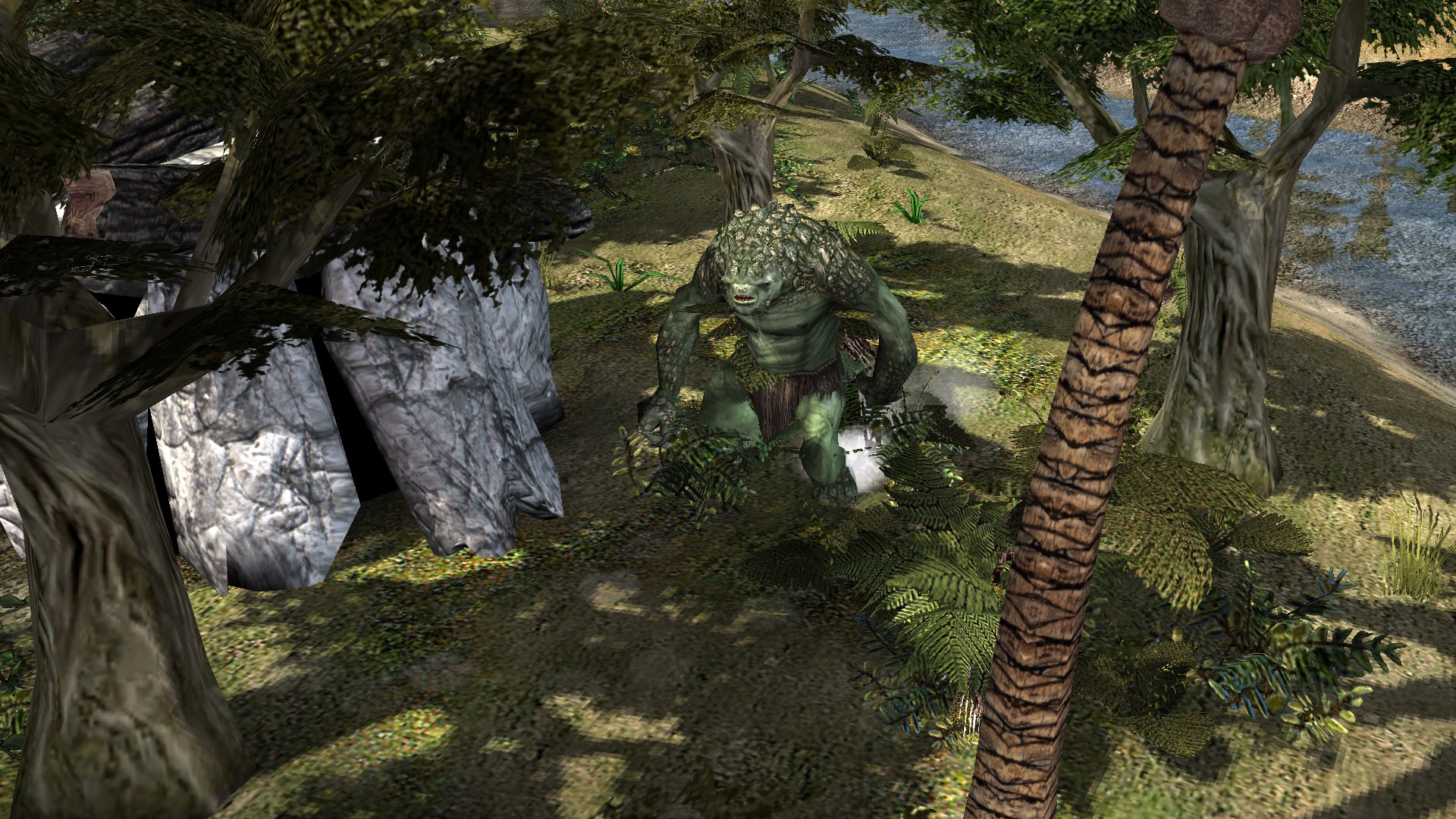 A ferocious Jungle-troll.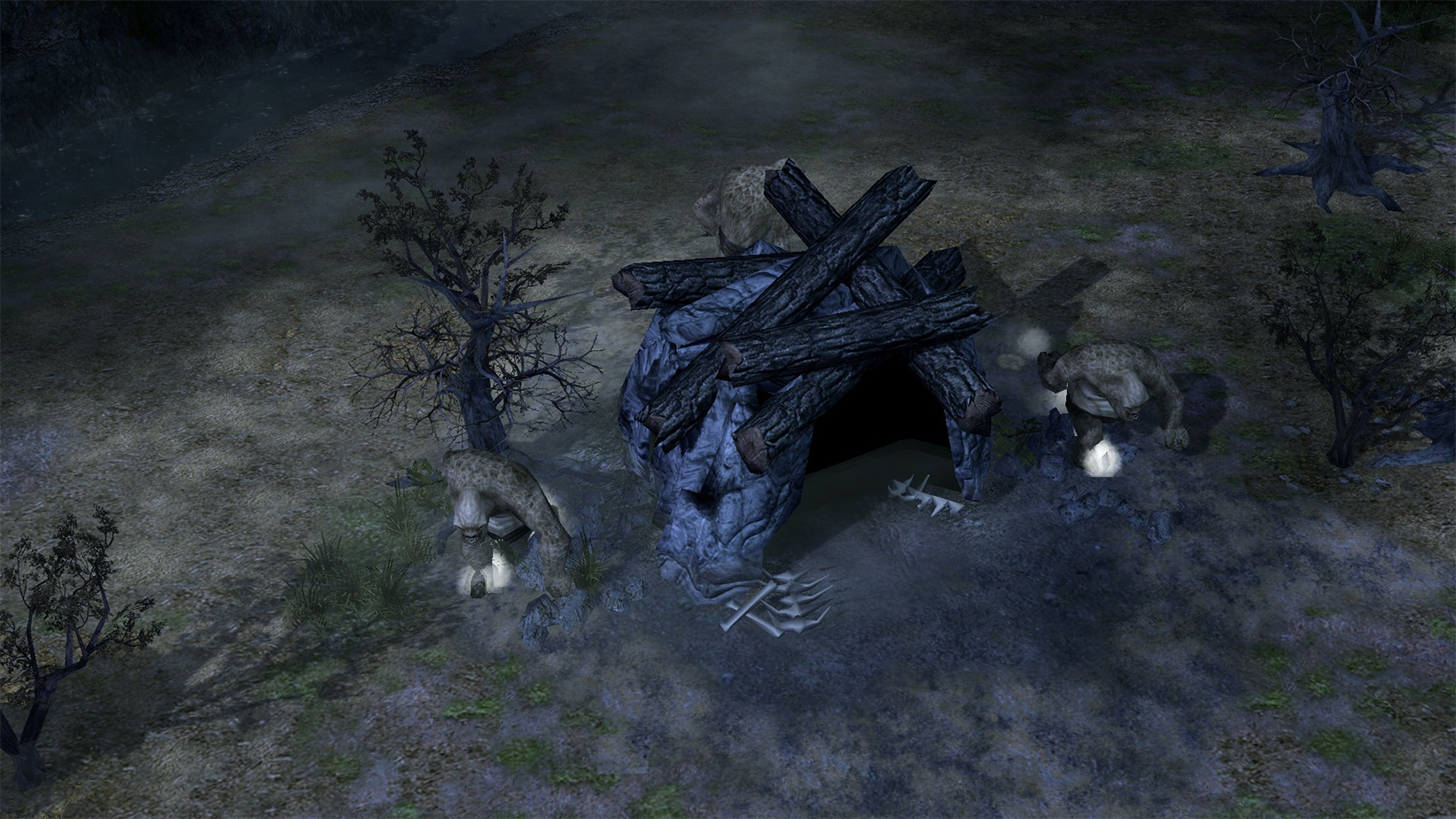 Stone-trolls prowl the Lone Lands of Eriador.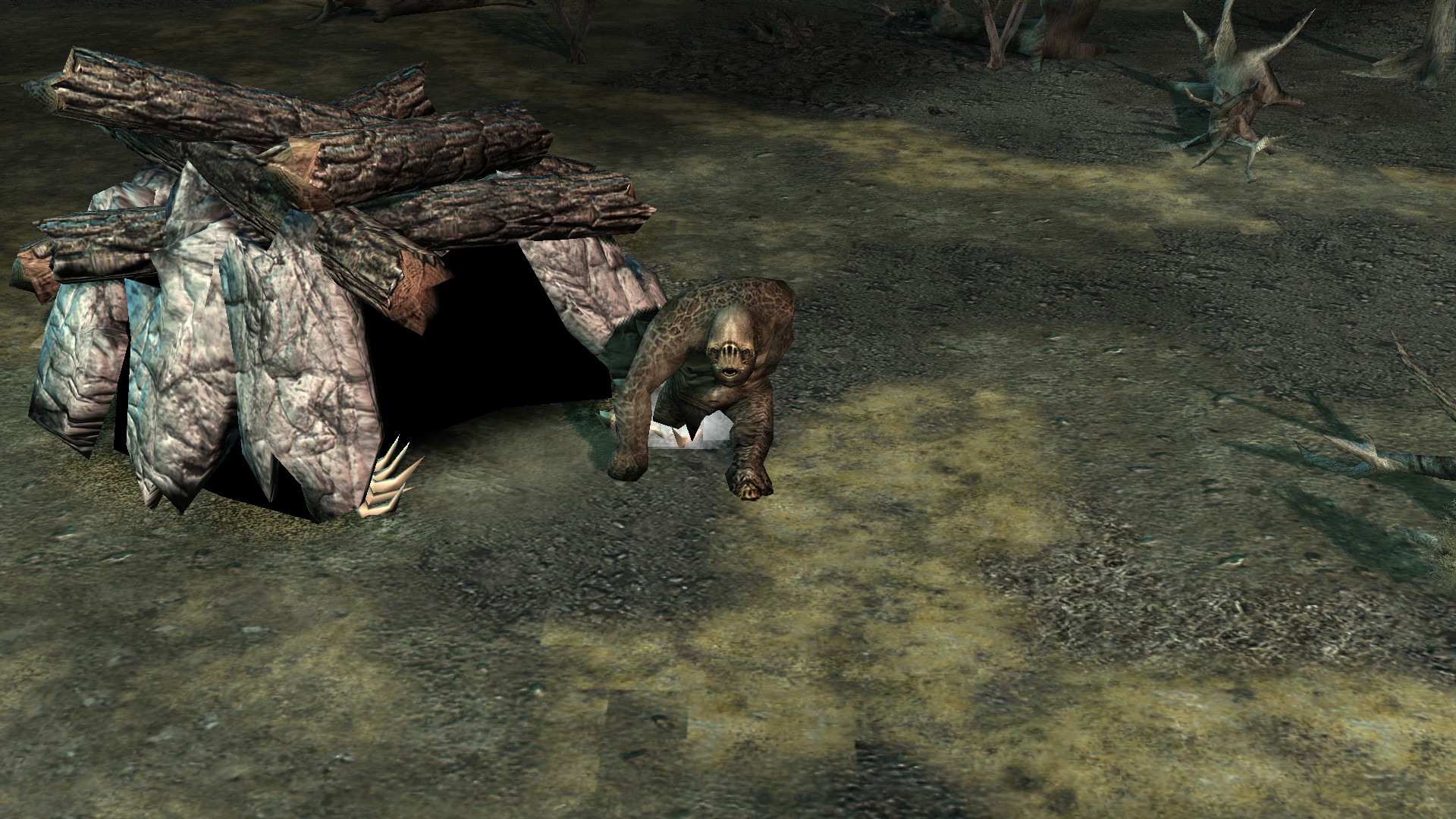 A common Hill-troll protects its lair.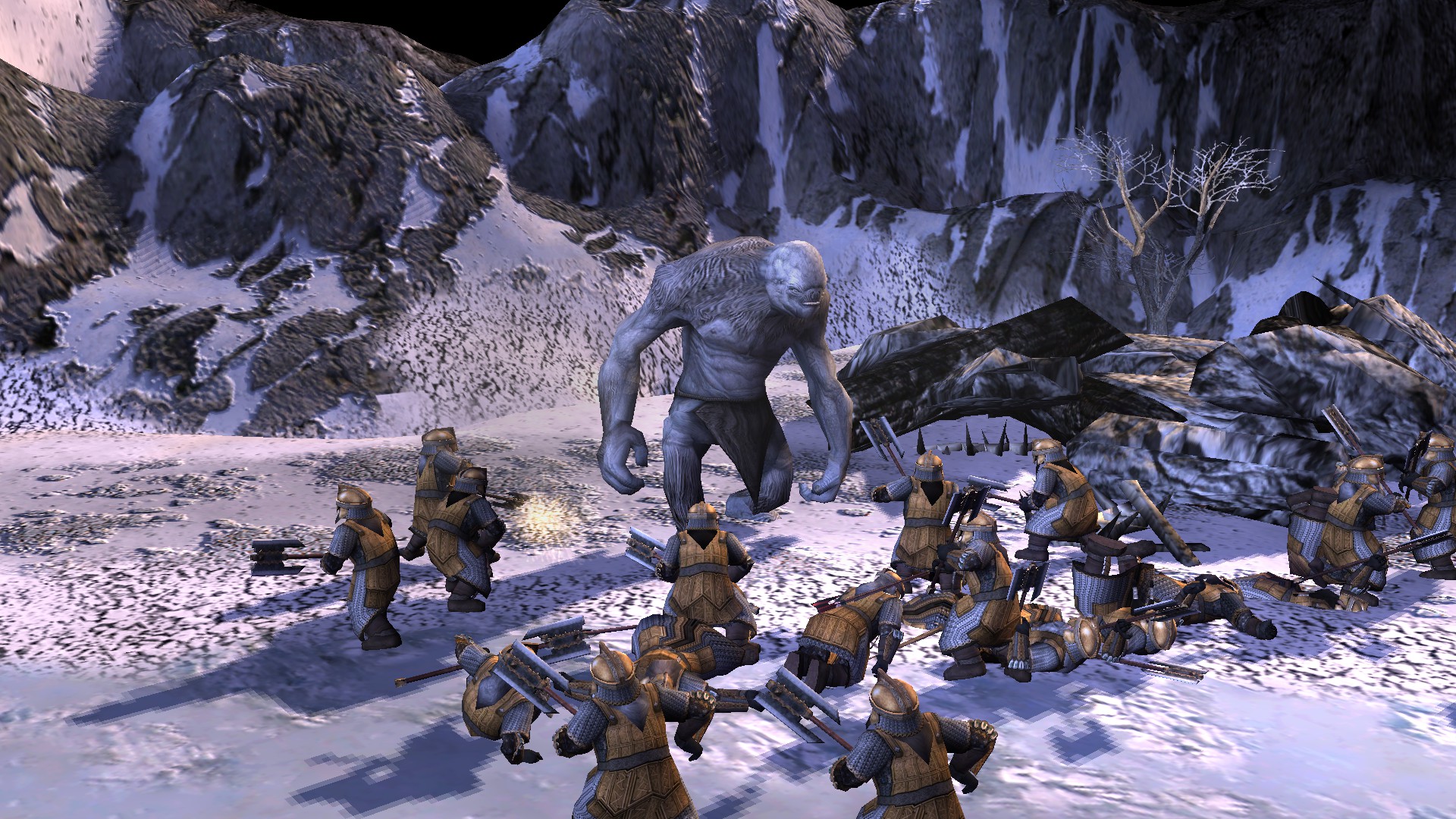 Cornering a Snow-troll is not a good idea.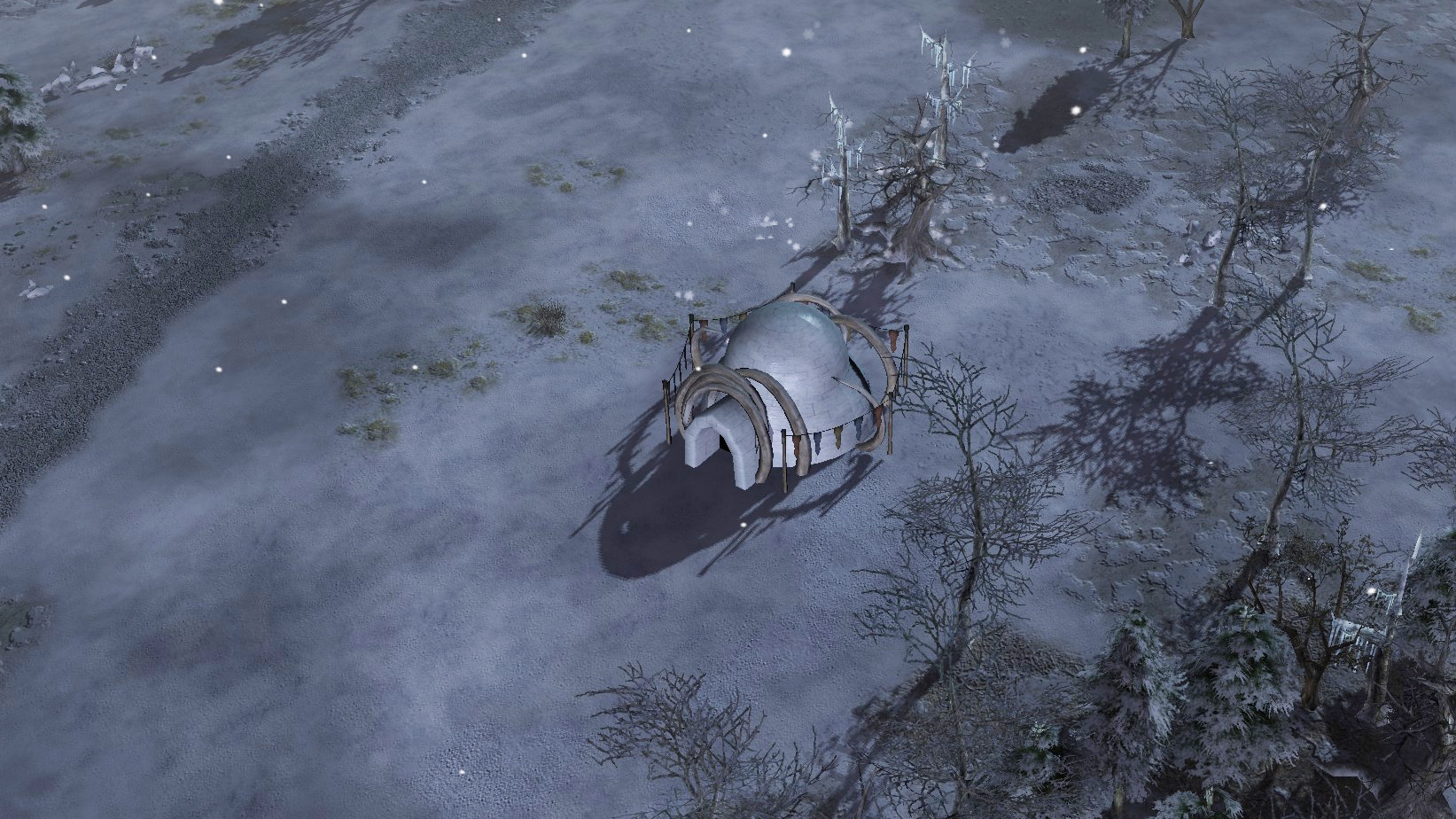 It seems we've caught the Lossoth while they weren't at home...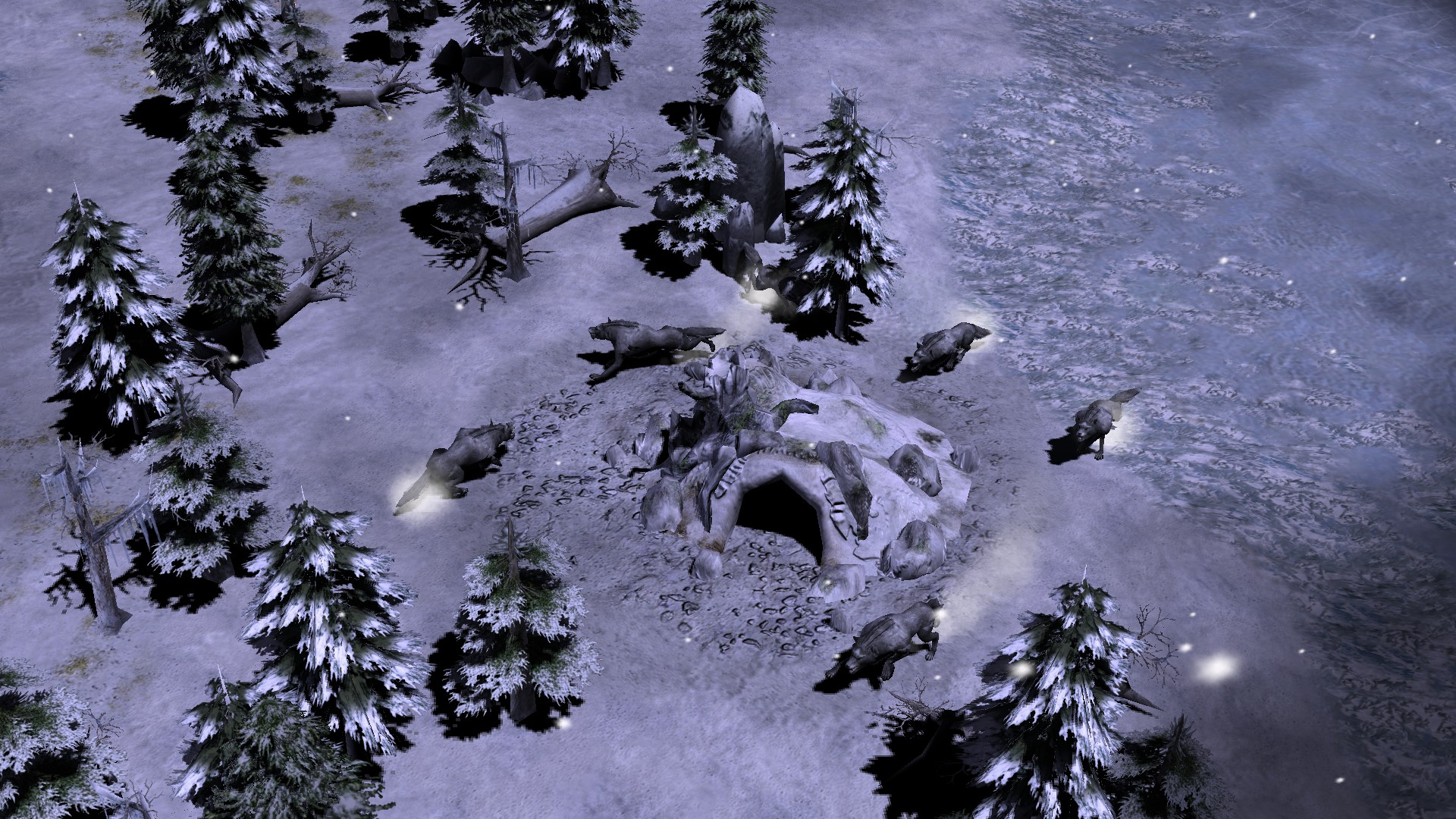 The White Wolves of Forochel.
---
That's all for now. Keep your eyes peeled for coming articles, and of course the impending release!
~ The AotR Team