Hey everyone!
Sorry for the complete lack of posts but I barely find time to update my social media, let alone making long formal posts here. If you're interested in more news more often for The Wishgranter follow me on twitter here. Anyway, here are the latest updates.
1. More Sideweapons
Added more side weapons and new support for side weapons to have charge attacks with modifiers.
Below you can see a new Pistol weapon that can be charged up to cause more damage with a single shot.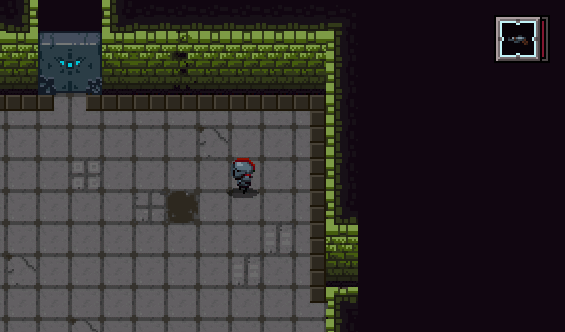 Unlike the shotgun from the previous update, the pistol can contain more than one shot in it's magazine, meaning it does not need to reload after every shot and can be shot as fast as you can pull the trigger.
2. Finished Octoboss & Boss Healthbar
So far most of this year's art work has been put into finishing the OCTOBOSS. There isn't much to say so I'm just gonna put some GIFs showing his new attack animations in action.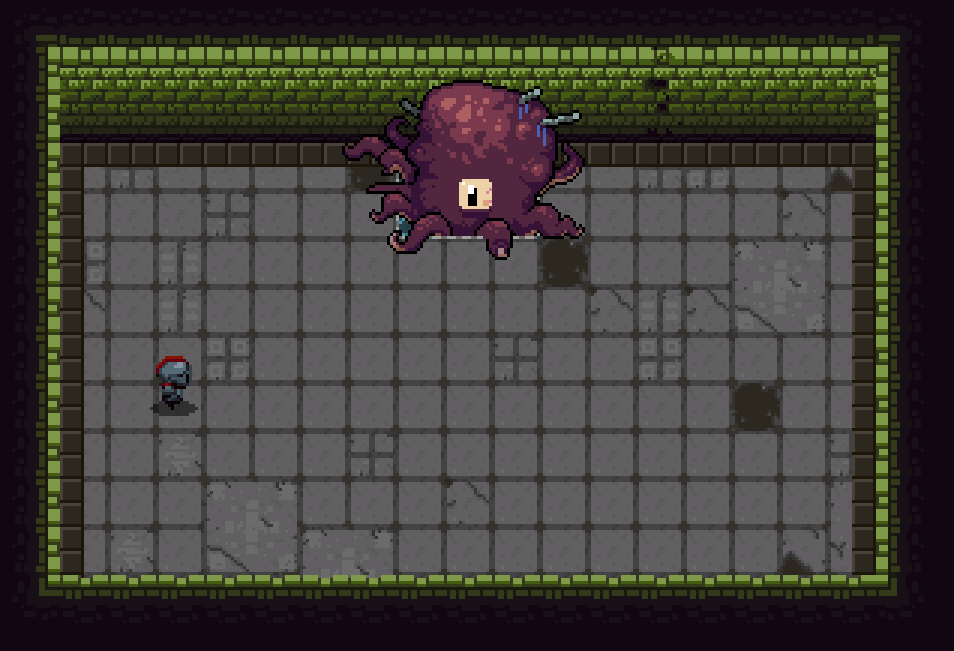 Rocks drop from the sealing after this attack I promise. Filesize for my other better gif was too big.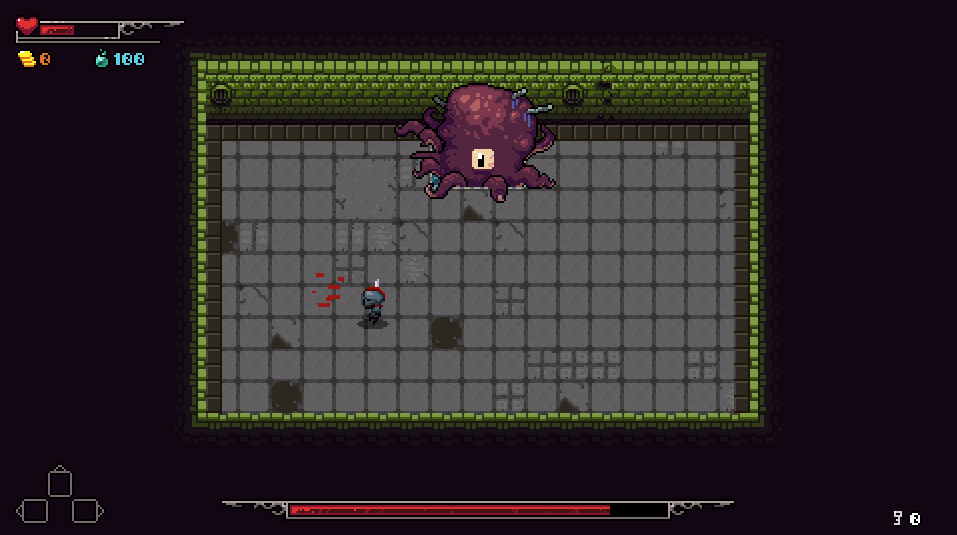 Spit Bubbles give poison ailment. He blows them up on purpose for AOE effect.

Also as you can see from this here I put in a health bar for bosses so you know what's up. In the case of this guy he also enters an enraged stage after half of his health is drained where his attacks are faster and some of them even do more damage.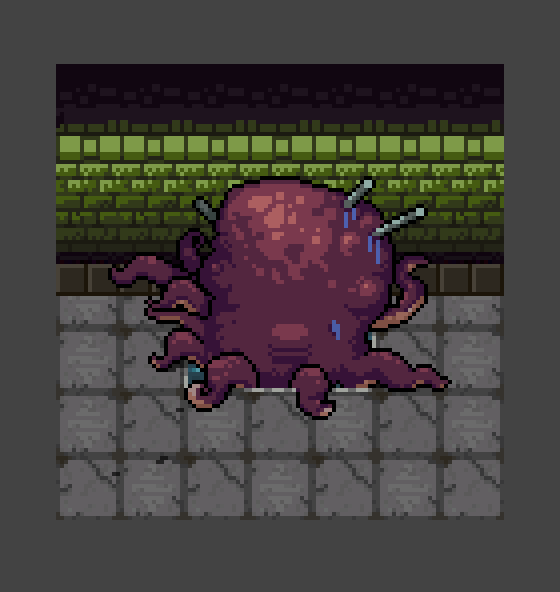 Also here is his dying animation
3. Re-Visited LICH boss
Now that the OCTOBOSS is done and ready it felt like a good time to re-visit the LICH.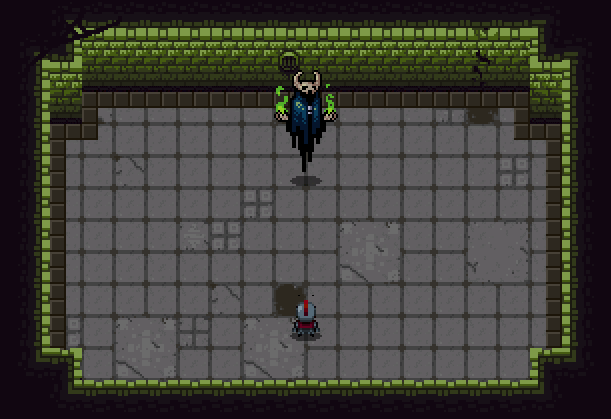 I know he looks pretty OP here. I was still tweaking his hit boxes and stuff.
I added a couple of new attacks and polished him up to bring him up to date with the latest updates and he's now ready to be plugged into dungeon generation. Below you can see a new trap he can set during the fight. Once it's deployed it is completely hidden until the player runs over it. It simply slows the player down but keeps him open for the Lich's massive hits.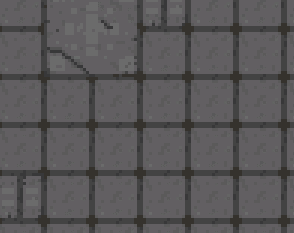 4. Loot Generation & Rarities
Been putting lots of time coding in loot generation chances and probabilities in since it's a huge part of the game that was still missing. Each entity now (different chests, different enemies, etc) have their own table of probabilities for dropping all sorts of items. This all needs to be polished and balanced as development proceeds but I now at least have a very good base for loot drops during dungeon runs.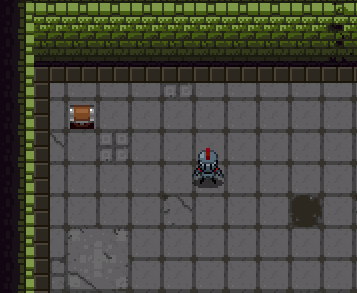 Since I've been working on loot generation it felt like a good time to introduce some RPG type equipment rarities too. Equip-able items like weapons, side weapons and armor can now be common, uncommon, rare and legendary. These effect their general attributes as well as increase their chances of having extra attributes like for example fire damage on a sword.
5. Way Forward
Currently all my efforts are going into finishing anything that's still half-finished and working on the dungeon generation. Once everything is in the generator I will start a long session of play testing, polishing and improving generation as I go along.
At some point once the game is somewhat stable I need to shift my focus to sound and music and then onwards to the one last pending main feature I want to have ready for the hopeful 2018 early access release.
------------------------------------------------------------------
That's all for now. More soon!
Stay tuned on the project's tumblr devlog and my twitter for the latest updates.
Hope you like the project so far and thanks for reading!