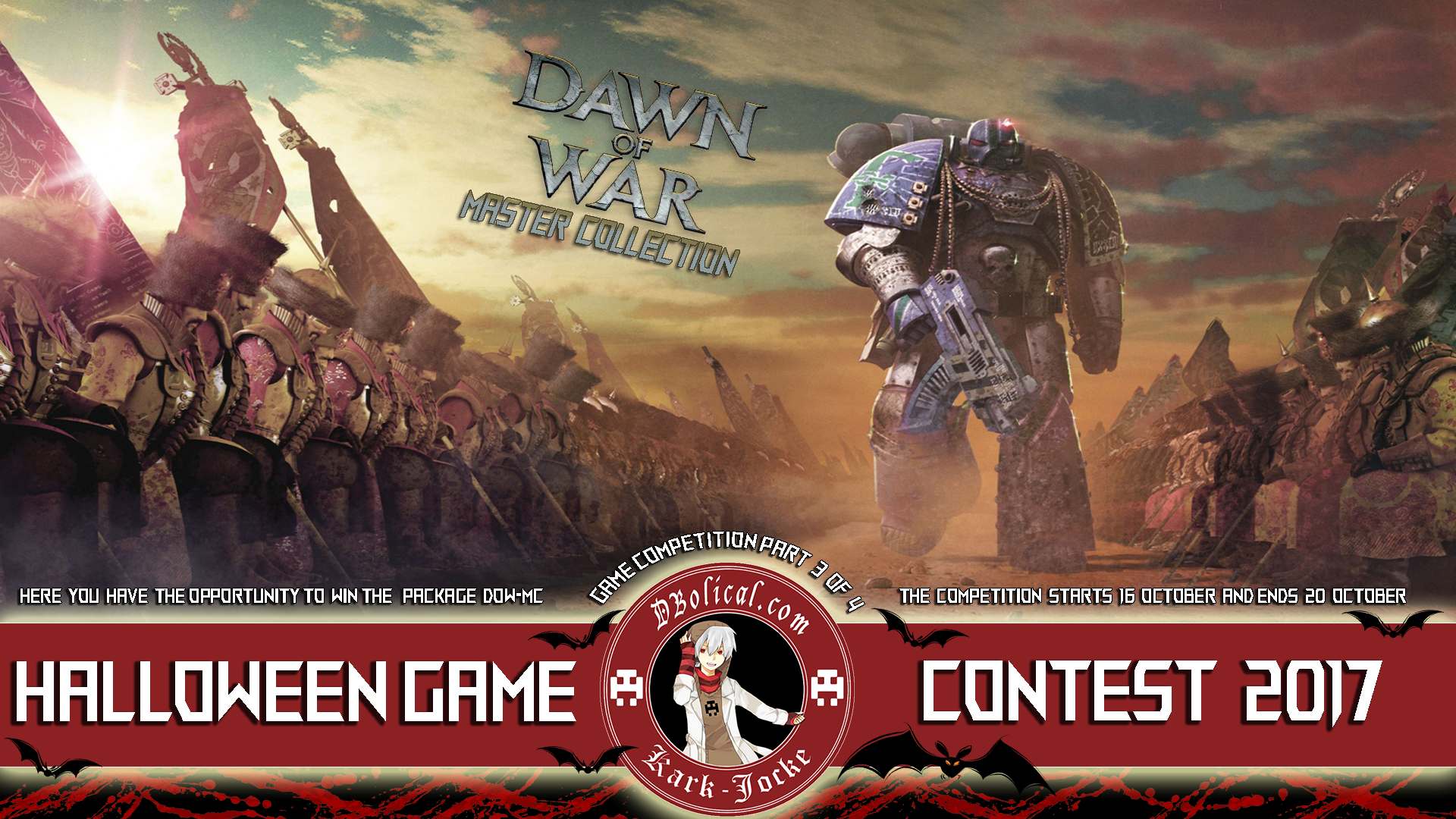 K-J Halloween Game Competition Part 3 of 4
~ Here you have the opportunity to win the package Warhammer 40,000: Dawn of War Master Collectiont ~
The competition lasts 16 October and ends 20 October
Some info about the Warhammer 40,000: Dawn of War game: This game delivers a level of visual detail never before seen in an RTS. Hundreds of units clash on the battlefields of the dark future, unleashing massive destruction through a stunning battery of long-range weaponry before closing in for the finish.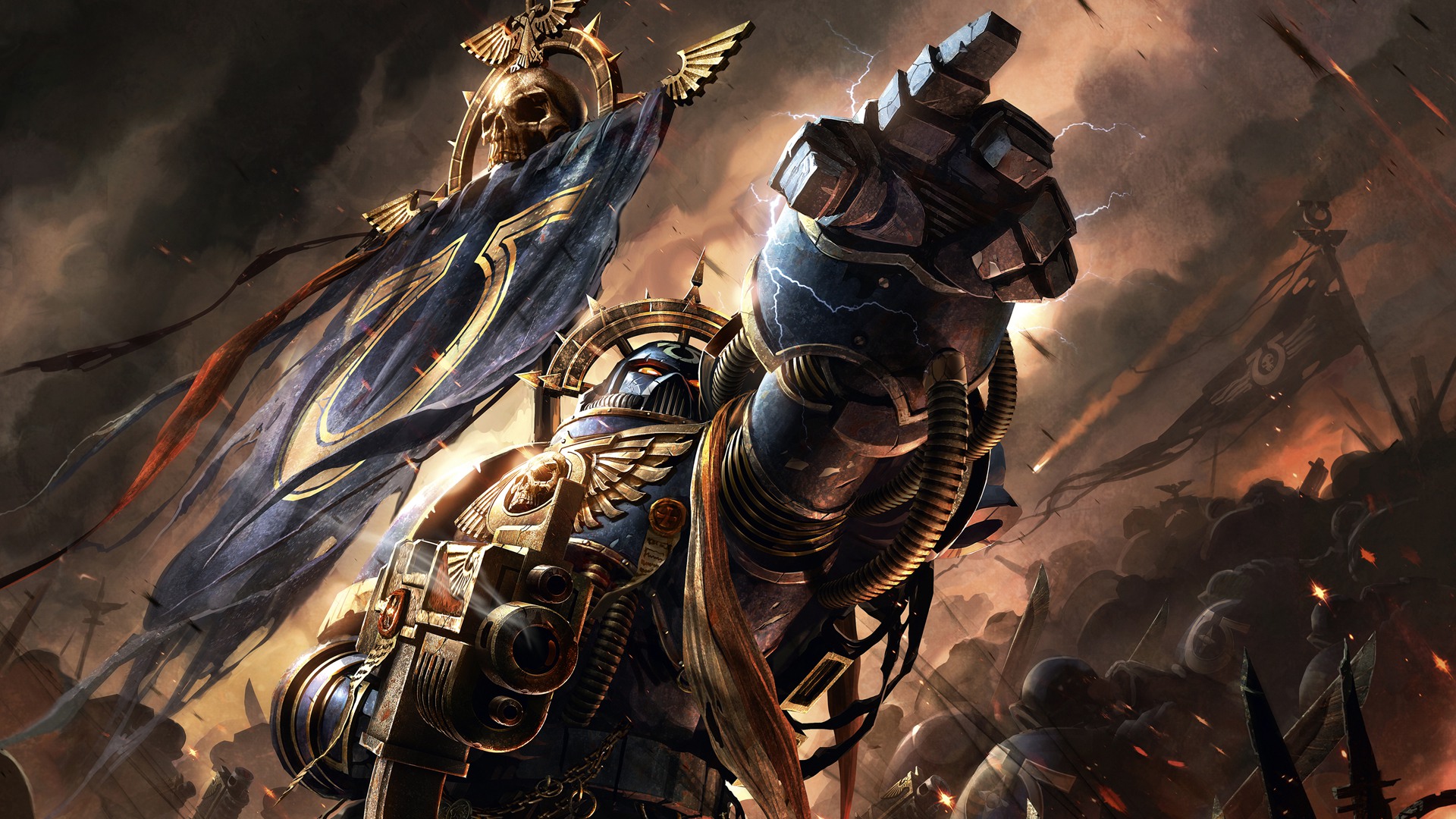 Incredible kill animations bring science fiction combat to life like never before, and the gritty future-gothic Warhammer 40,000 setting provides a striking tableau for the chaos and carnage of this grim, dark future, where there is only war! And since this is a Master Collection, you can win Dawn of War The game of the year Edition, Dark Crusade, Soulstorm and Winter Assault!
---
Game Competition (Warhammer 40,000: DOW M-C)
~ Answer the following questions to win ~
Question 01: What is the reason you like Warhammer?

Question 02: If you were a Space Marine, what kind of weapon would you have used?
Question 03: Now Total War Warhammer 2 has been release from SEGA, if there going be a new total war, but this time it's going to be Total War Warhammer 40,000 Dawn of War.


(Are you going to buy and test that game, if that's going to be the new total war game?)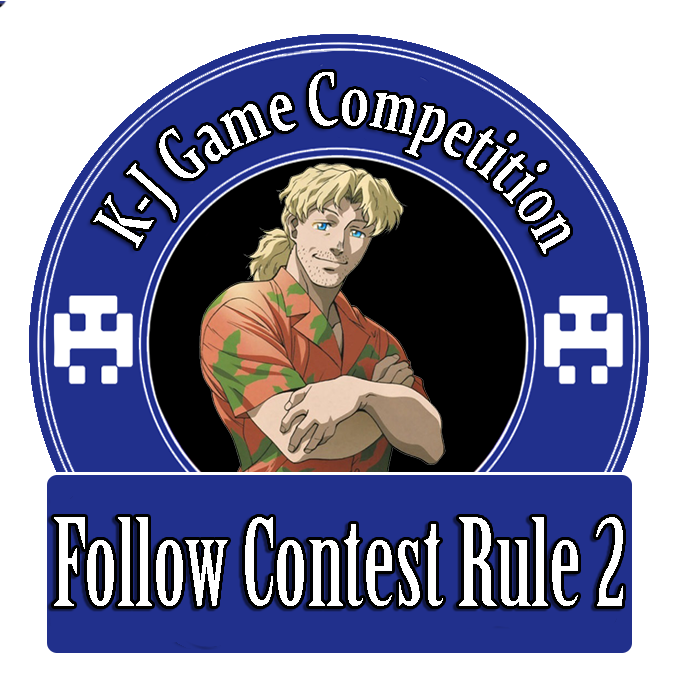 This competition is under the Rule nr. 02 - (Game Competition Info)
One lucky winner have the opportunity to win this package.
This competition will expire 20.10.2017 - (The competition is now close)
Those who win will be contacted by those who Sponsor this competition.
The game will be handed on PC through Steam.
To aid delivery through Steam friend one of the Sponsors.
To see Sponsor list refer to main blog here.
Sponsor of this competition is: Kark-Jocke
~ I wish you all good luck and may the best win ~