H
ey everyone. Yet another month passed by and we got some new stuff to show off. First of all I would like to say thanks for all the sound applications we received. If anyone would like to join the team, you are welcome to send an application to eliasr@bzsenshi.com or write an application in our forums.
We got following new members:
Cosmin Mirza - Composer
Deepeyes - Mapper
Giorgio - Sound developer
xKN - Mapper / Map tester
Tacef also got back from Japan and is going though the code with Elisha.
Updates
Last weekend we had our monthly meeting, which took over 3 hours due to debating new features.
Coding
Most of the hl stuff is out.
Team and class menu is remade and working.
Dash and dodge is being recoded soon due to some coding errors, but should be easy to fix.
Feature: x - platforms to use for air-walking, this will be tested to see if it fits well into gameplay.
Mapping
We want to see if we can improve the mapping system, like the NNK mod have done, this will give a better quality of game, as we have agreed to level up our system requirements.
bzs_ichigo_mind still needs the sky to be made, except for that, it is done.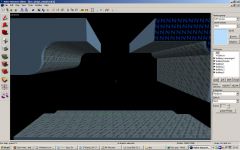 bzs_dojo needs some texture and a few models.
For future maps we have though of making 2 maps for hueco mundo:
The part in front of the castle
The part with pillars where Ichigo fought Grimmjow and where Kenpachi fought Nnoitra
Models
Robo_killa have made some updates to ichigo, especially his eyes which the most of you have been commenting on xD heheh. Ichigo just needs to get textured and he is done. So far I have heard, Zangetsu in shikai mode should be done aswell.
Grimmjow have been giving some model updates, hereby his hair, which before just were planes, and now is fully modeled.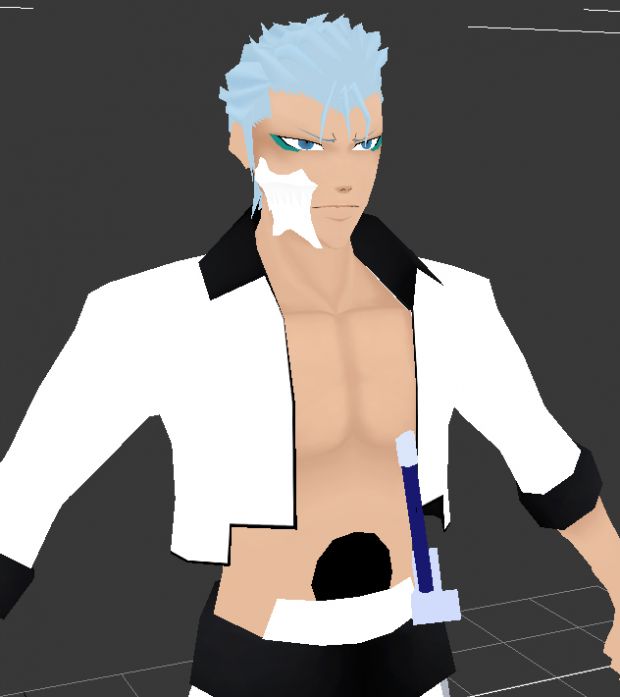 Some of the future characters we might see, is Kenpachi, nnoitra and Ulquiorra.
Sounds
For now we will start out by making movement sounds, as we haven't begun on weapons yet. According to music, it is a bit harder to specify a good idle sound, but we will be with inspiration from the anime and the official sound tracks.
Site
After Tacef came home, there have been some updates on the site, which should make the site run faster and give us some new features. Eventually you can check out our chatbox.
---
That was it for January. A good start on the year with new members and development.
May you all have fun till next time.