Hello there again, and welcome to another update for my mod. Today i'm going to announce that Half-Life: WAR as you know it will be scrapped completely in favor of a better mod idea we have!
Introducing HDTF: WAR!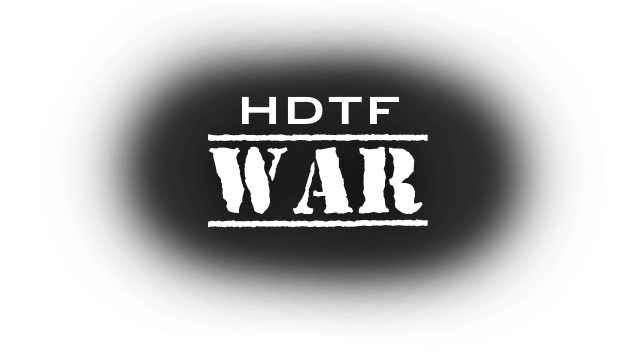 That's right, you heard it here first, Half-Life: WAR will be completely reworked and turned into a remake of the 2018 classic Hunt Down The Freeman, in the Goldsrc engine!
We've been working on this for the past two months, hired new modellers, animators, programmers and more (we're not gonna pay them for their work but don't tell anyone) to bring Berkan's vision to life in the Goldsrc engine, i mean, the progress that i'm about to show you basically speaks for itself. Your eyes won't believe it, but believe me, it's real.
The Fucked Up Face
Our favourite Half-Life protagonist Mitchell Shephard will obviously star the main character role in this mod, take a look at this beautiful model!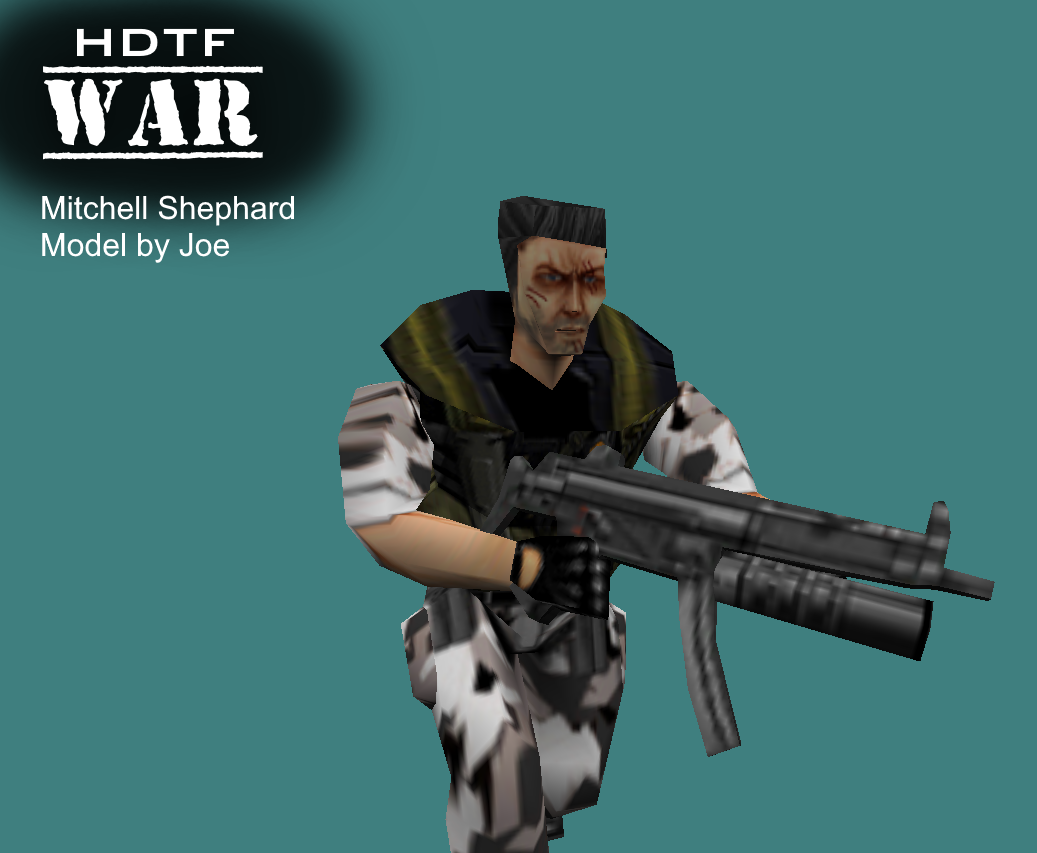 We've spent months trying to capture the same feeling as a 4k source engine hdtf model, and we've studied the scars on mitchell's face for hours to make the most accurate Mitchell goldsrc recreation to date. If you don't like it then too bad.
Adam
Mitchell's best friend and free man Adam will also obviously be in the mod, this model took exactly 6 years and 2 months to make.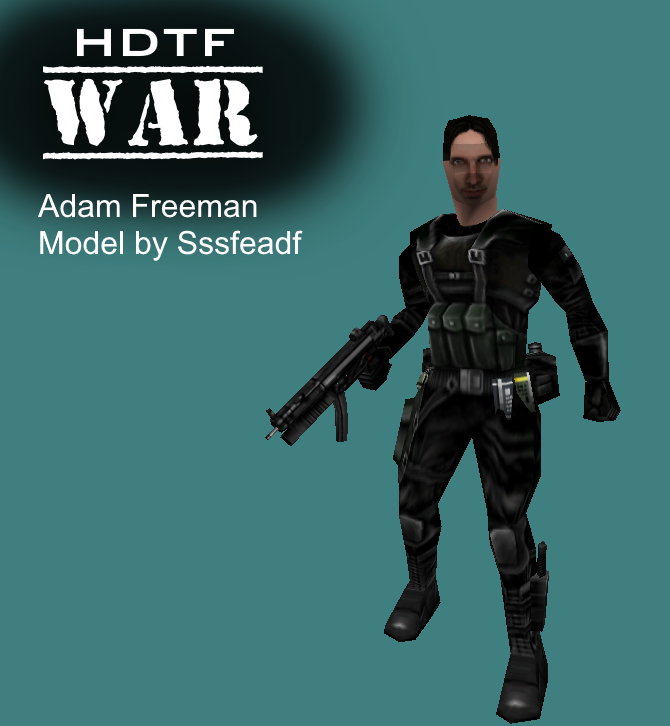 However we've also made a tiny story change and now Adam is the freeman you hunt down.
Now let's go over to the weapons, and oh boy there's a lot of them! Prepare for greatness!
MP5
Of course, who could forget the iconic hdtf mp5, we've made the most accurate goldrc recreation of it, but we've also tried to make it look like a hl1 model from 1996. Check this out!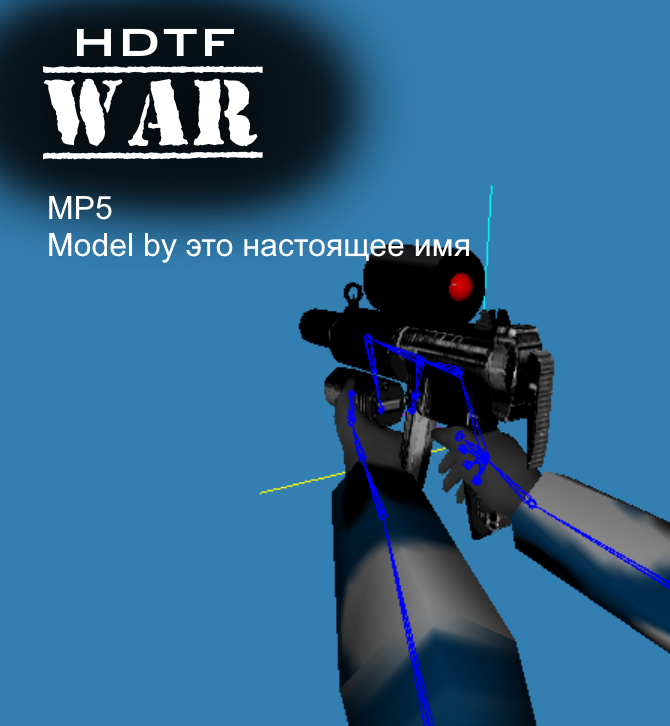 Shotgun
We have added a completely new weapon to the HDTF roster, a weapon that you probably have never heard of, The Shot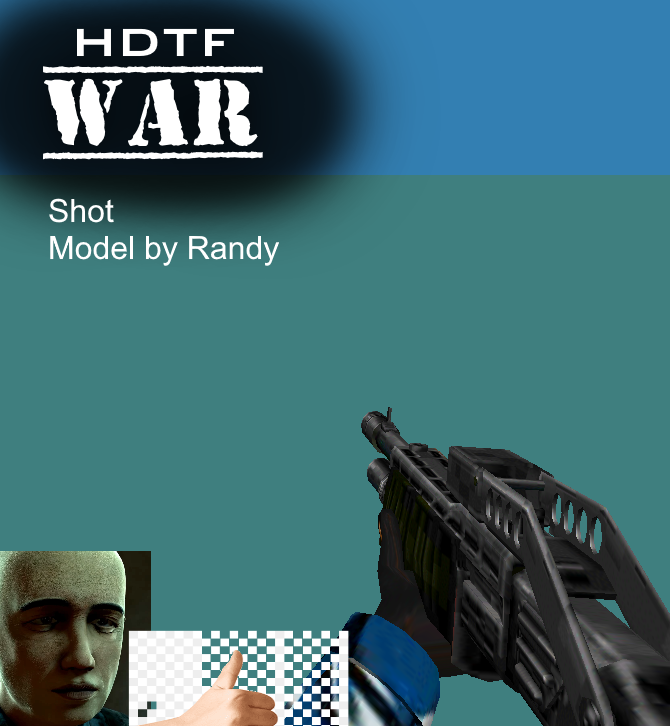 gun!
Nick
Of course, who could forget the second best half life character. Nick! Here's a model that we've worked on a bit but it might be kind of unfinished, but we're still gonna show it here!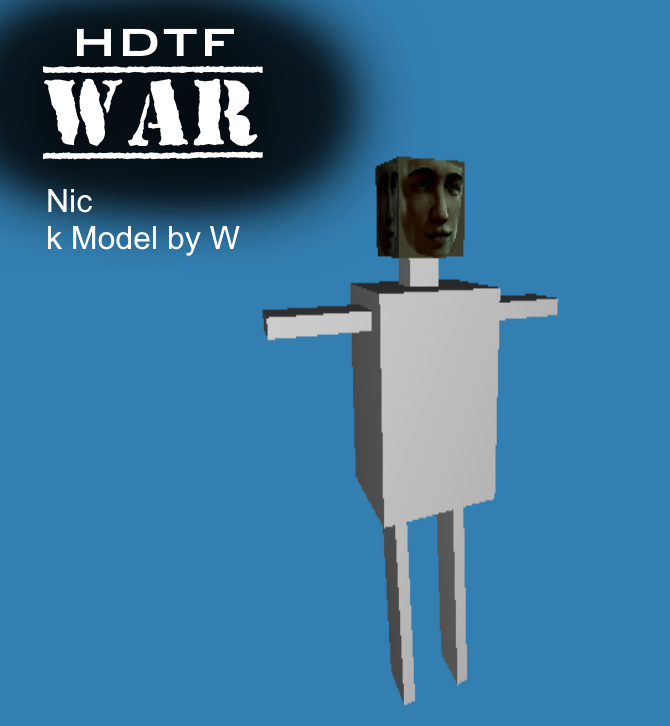 As you can see, we've also tried to optimize the model so that our mod can run even on the slowest of computers!
End!
So, that was basically it, stay tuned for more updates relating to HDTF: WAR and we will be doing a few thigns to the mod page to remove every reference of our previous mod and replace them with HDTF: WAR.
The mod will be coming out at April 3th, and the mod will only cost you the measly $25 a month. Oh yeah, did i tell you that the game's a subscription based service now? Now i did. Stay tuned for the next progress update in May that will show the revolutionary new parkour system and inventory!