Half-Life: Extended forever!
It has been a long time since the last update and Extended Team©®™ has a lot to tell you.
First things first, this is no longer a 1-2 people's tiny little mod. No, the team now consists of whopping 6 and a half members so our potential at this point is countless times more than it used to be! Mapping, coding, modelling, even voice acting! You name it!
On the other hand, old project leader and main modeller CamKablam had left the Extended Team©®™ due to conflicting personalities between him and the rest of the team. Now our leader is trvps (better known on modDB as blsha).
With all the new people and without the old one, HL:E is now in a different shape and form, and also had entered Beta, so allow us to properly (re)introduce you to Half-Life: Extended!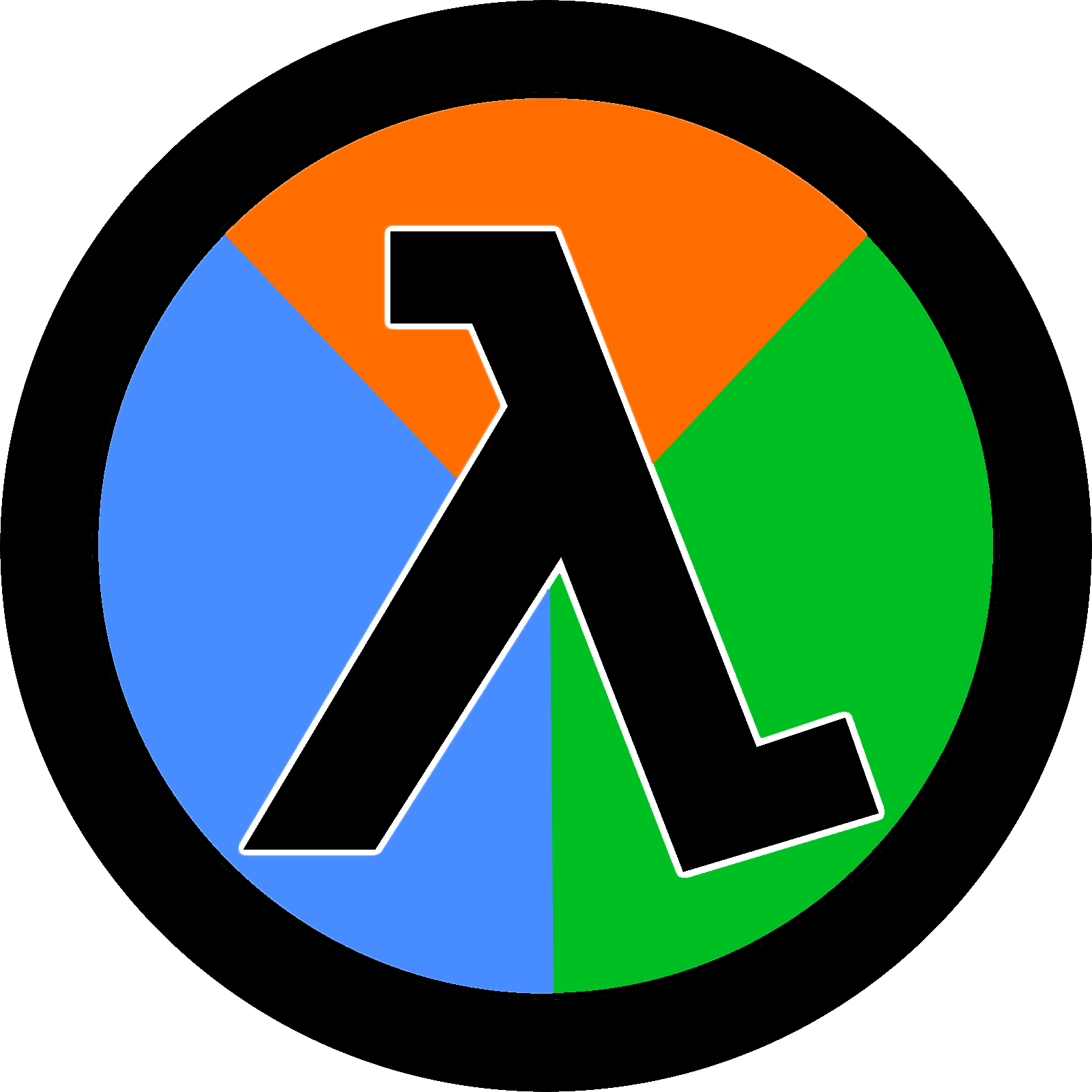 So... What is this mod in front of me?
This is a mod aimed at improving and expanding the vanilla experience and campaign. How, you may ask? Well, first of all we added all content from Blue Shift and Opposing Force, this was done to increase the diversity of weapons and enemies and also to achieve consistency between the original and it's expansions. You heard me right! Technically you can launch any BS or OpFor map in HL:E and it will work! But carrying over Gearbox's content isn't everything we did, oh no!
There's so, just so much more... And we will talk about everything in a second.
NPC variety
Oh, where do I even start on this one? Seriously, the amount of work done by CamKablam (who fortunately gave us permission to continue using his models) is something beyond human comprehension. Let's just say that there're 21 heads for HECU marines and 2 skins (a white and a black one), so 42 absolutely unique human grunts in total. How do you like that? And don't even get me started on scientists! To sum up, every single human NPC has about a dozen variations (and sometimes even more, as you may see). We're also planning to expand the variety and diversity of aliens, but for now the main focus was on humans for pretty obvious reasons.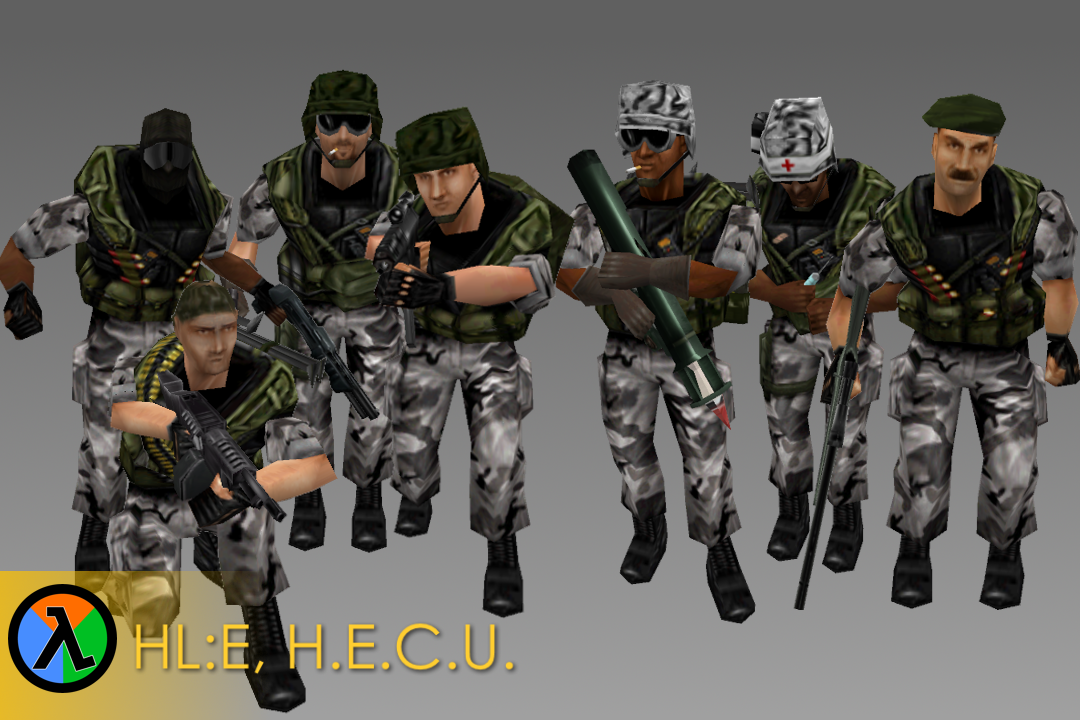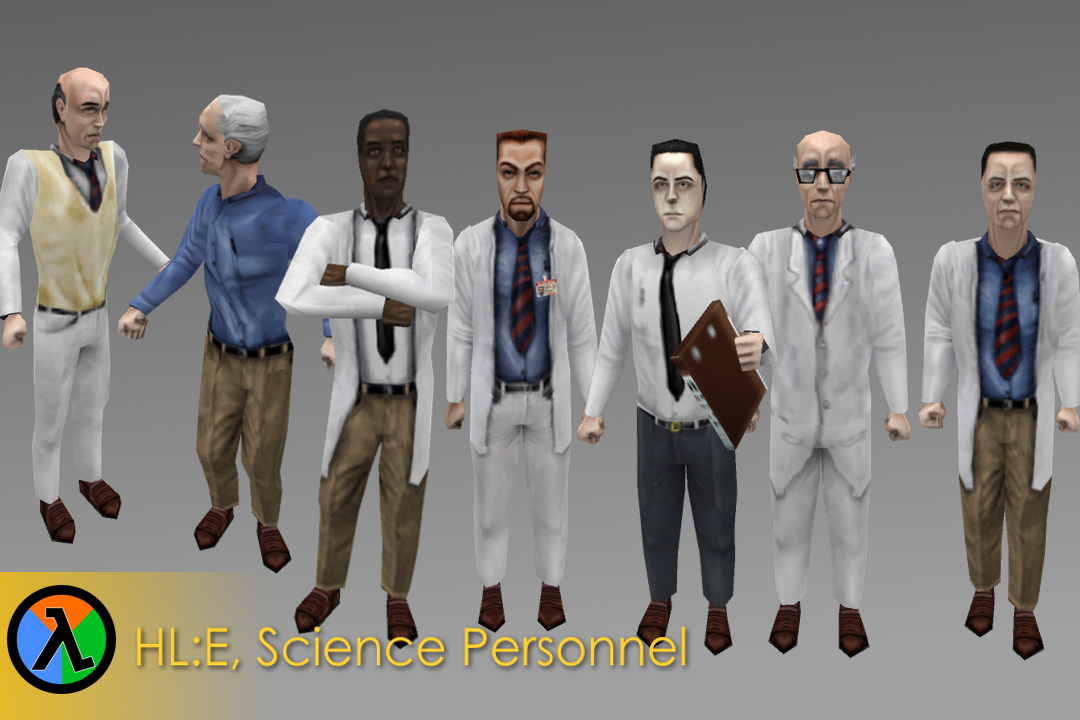 Revamped maps
Let's take a little break from looking at models and look at maps. First, we merged as many maps as possible in order to reduce the amount of l o a d i n g s... We maintained the loadings between chapters though, so don't worry! c1a1f (Unforeseen Consequences) wasn't merged with c1a2 (Office Complex) or anything like that.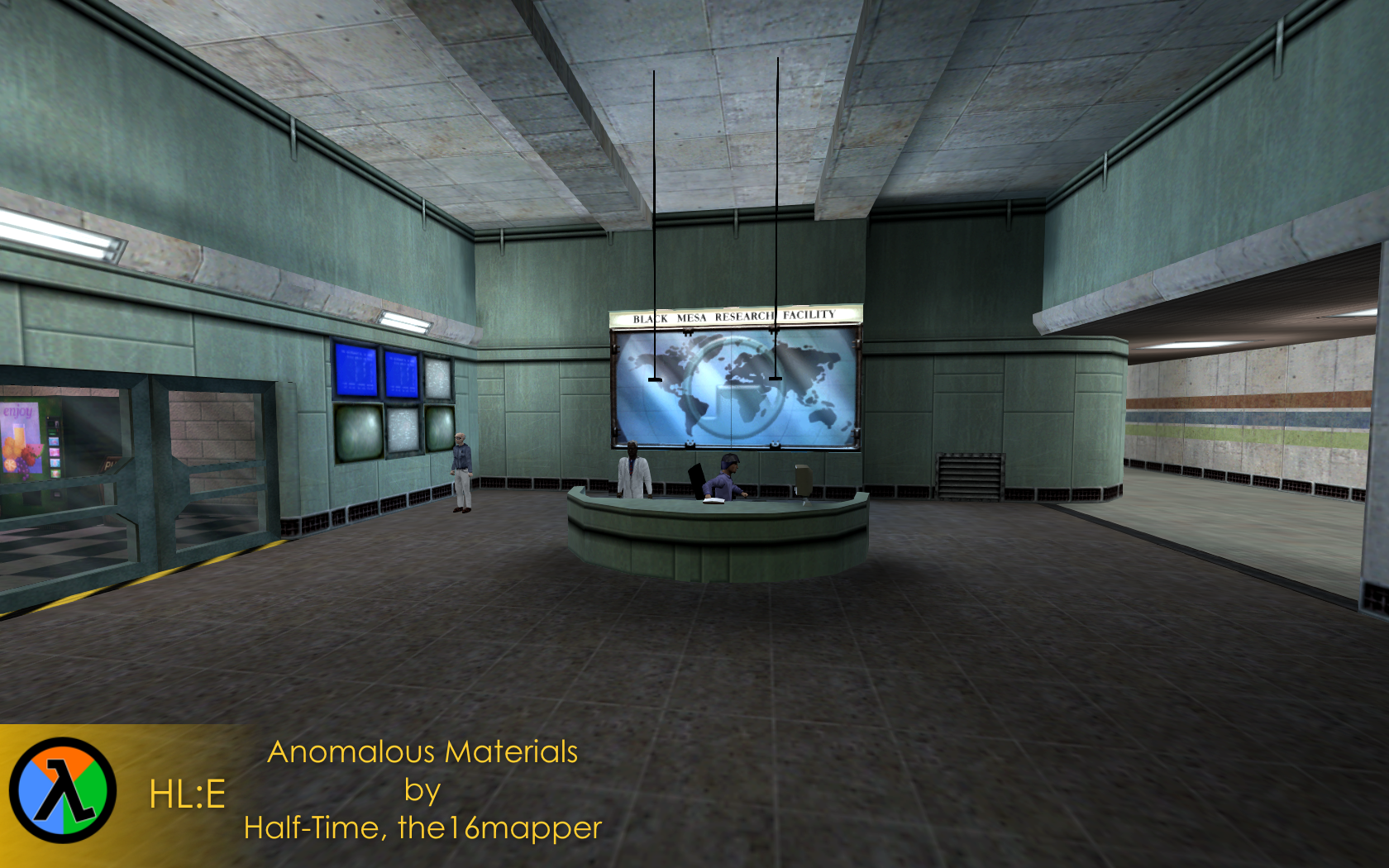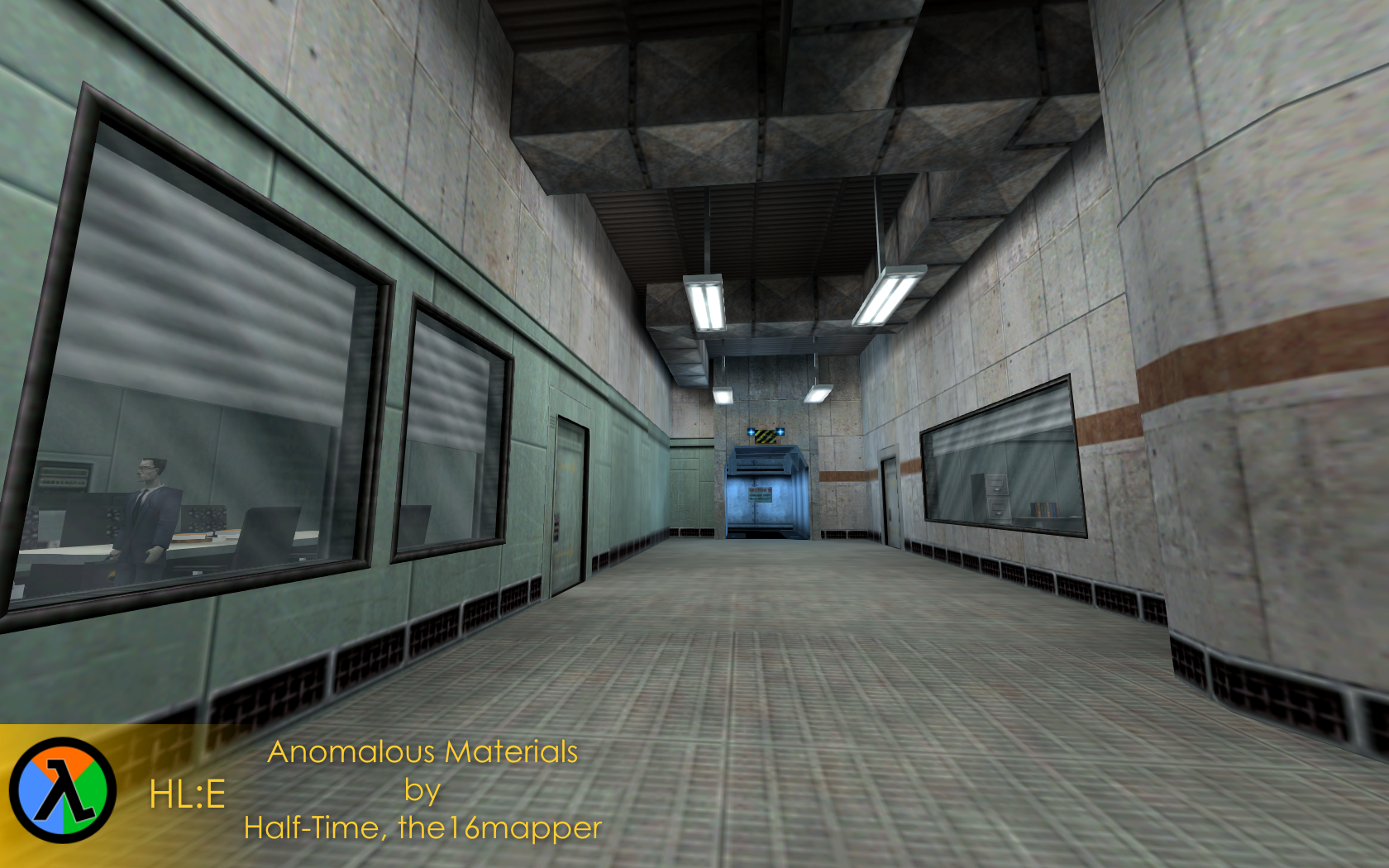 Second, we improved the orginal maps by adding some more details, scripted events or optional rooms here and there to make the entire facility more impressive in terms of scale, more pleasant to look at
and more believable.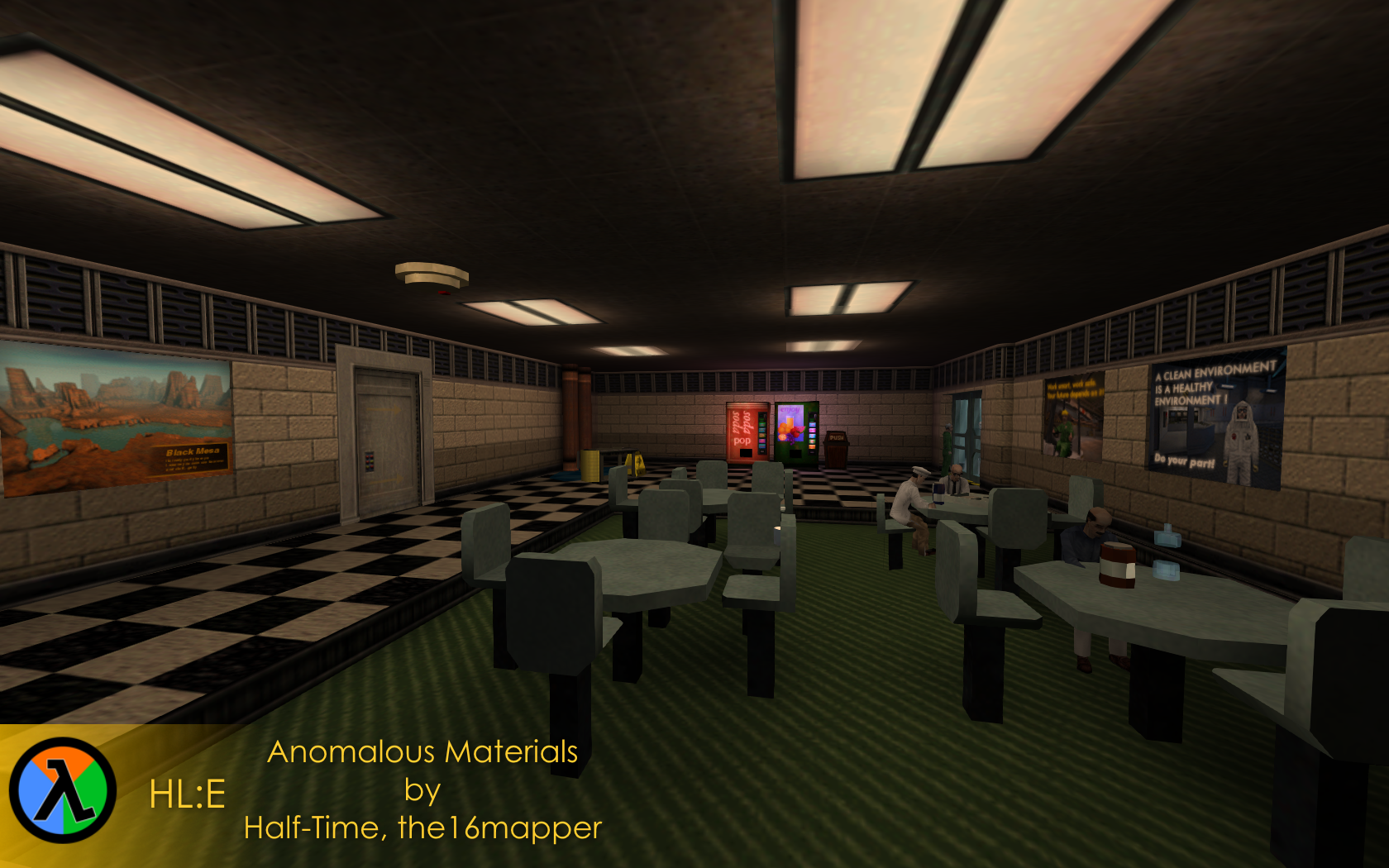 Finally, entire new sections were added to the campaign. These are mandatory to go through, our mappers are trying their best. WGH mapper was so eager to work that at some point he even messed up his sleep schedule, now that's dedication (he's fine now though, we told him to not do that again). HL:E will also have greatly reimagined Xen, but it's a secret! All in all, everything mappers do deserves appreciation and in combination with the next thing we'll tell you about HL:E sometimes feels like an almost entirely new thing, not just improved HL.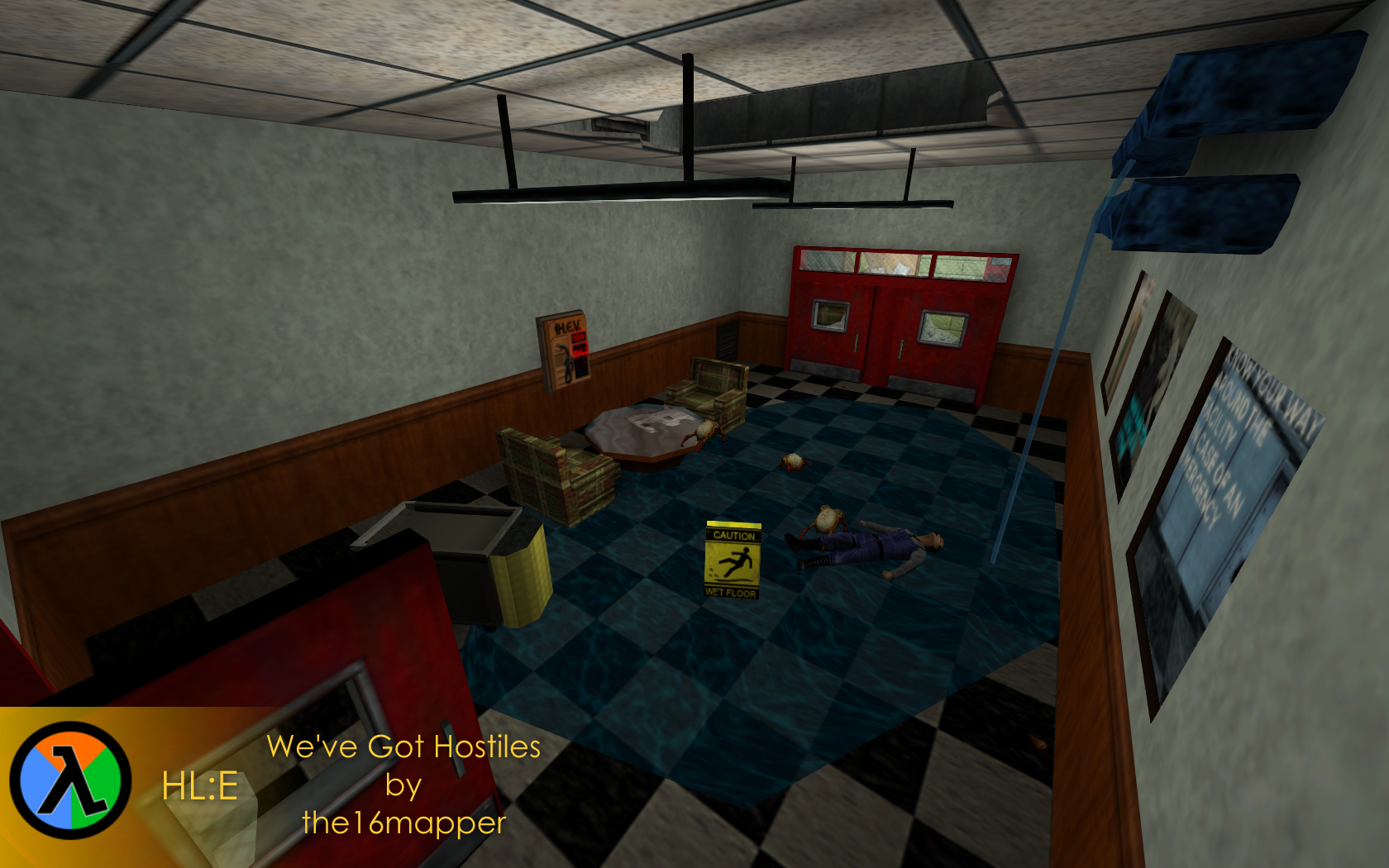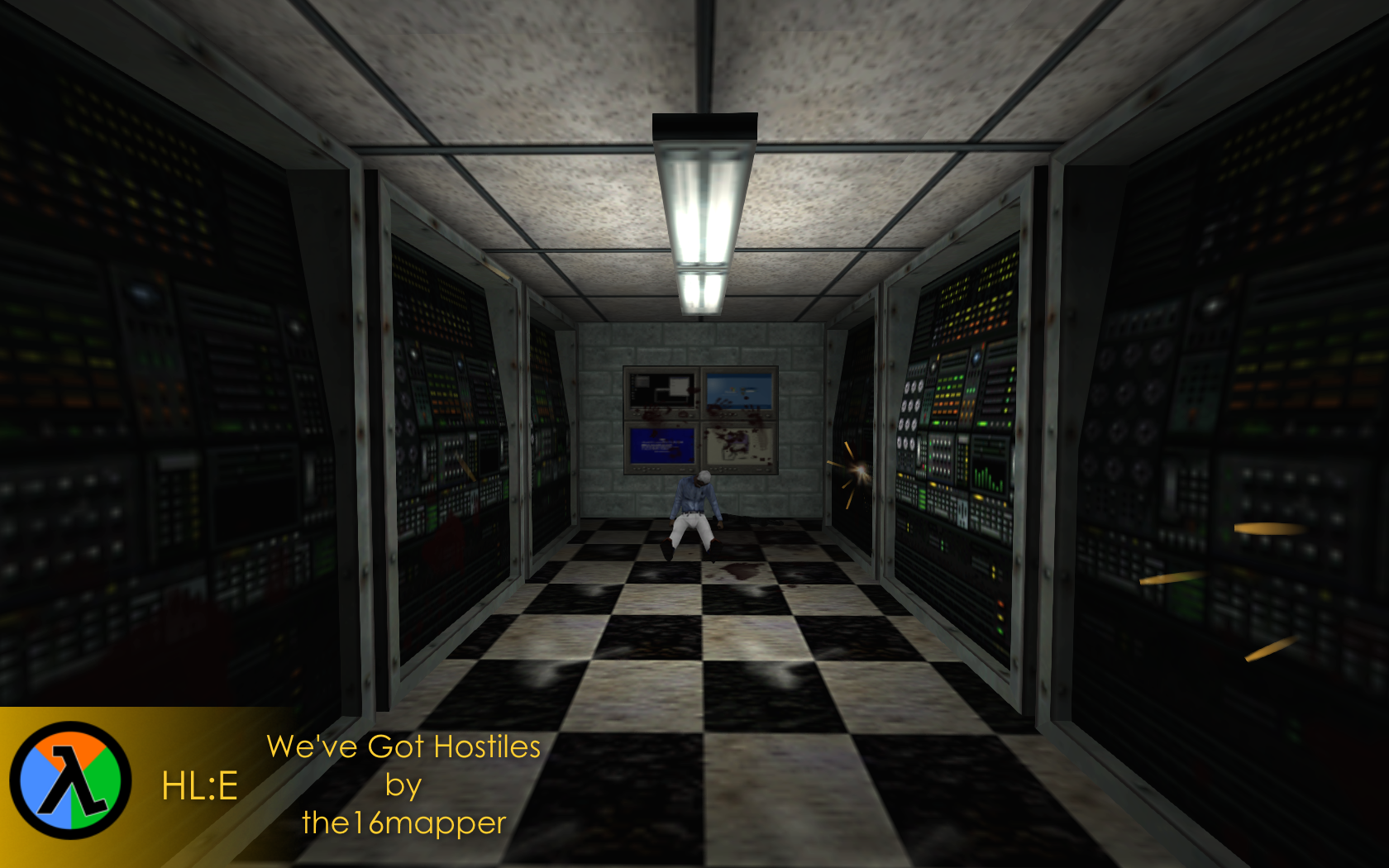 NPC diversity
Oh yes, have you ever felt that it's strange Black Mesa has all these maintenance areas all over the place but there aren't any maintenance workers? HL:E got you covered!
Have you ever wandered who cooks the food and uses those meat supplies from the Office Complex fridge?
HL:E got you covered!
Have you ever noticed that you take all these RPGs, sniper rifles and other weapons from HECU but no grunt is actually seen carrying them? Guess what, HL:E got you covered!
But we weren't only filling in the gaps, there're also a plenty of additions we made
on our own. For example, both Barney and Otis can carry a Glock, a Deagle or a revolver. Barney can even wear a HEV suit!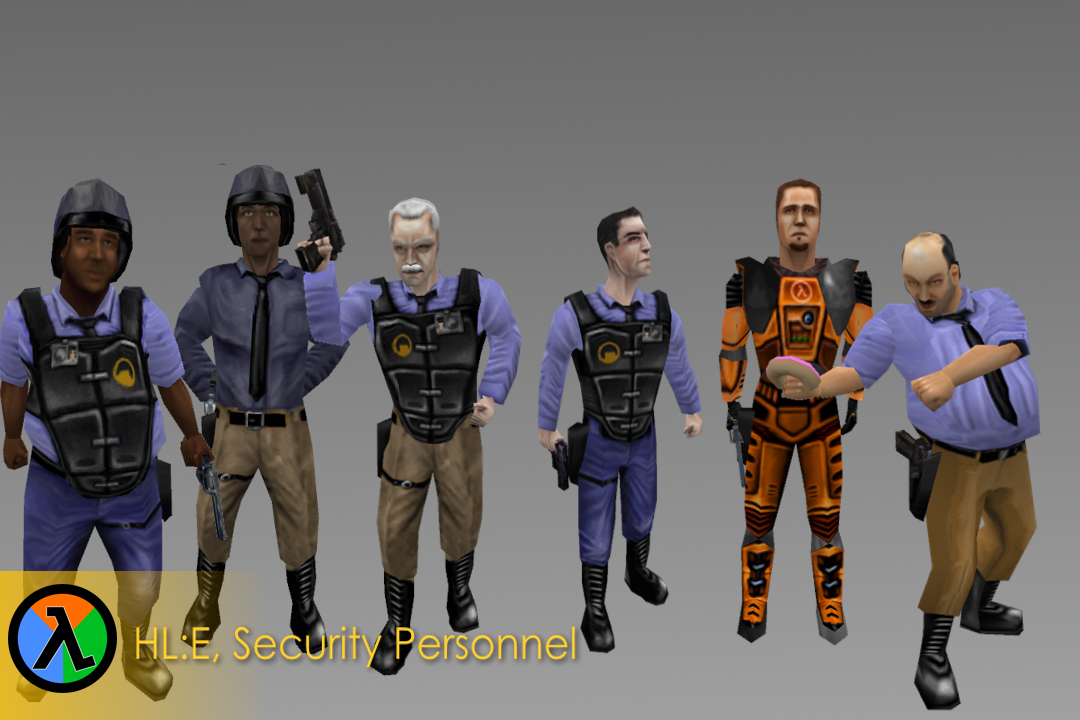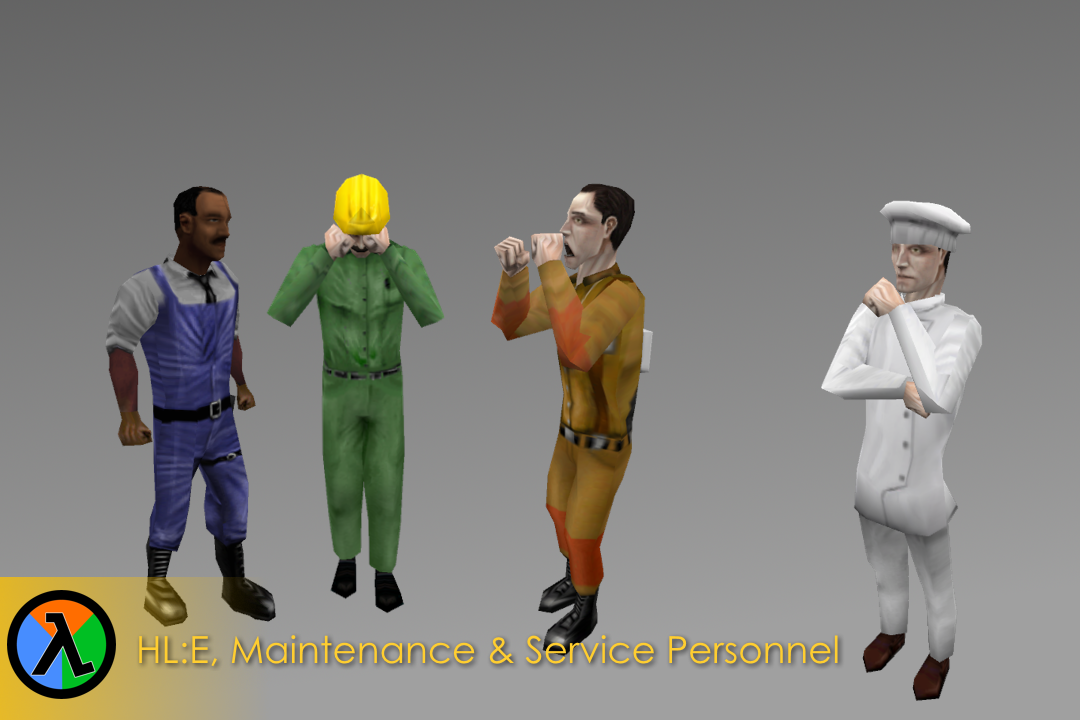 Froggie
That's not all, folks! Have I told you that we also added good old chumtoad? Yes, it's already entirely functional. It hops around, croaks, distracts enemies and you can throw it to bait monsters. We're planning on adding a few more weapons, but for now that's it.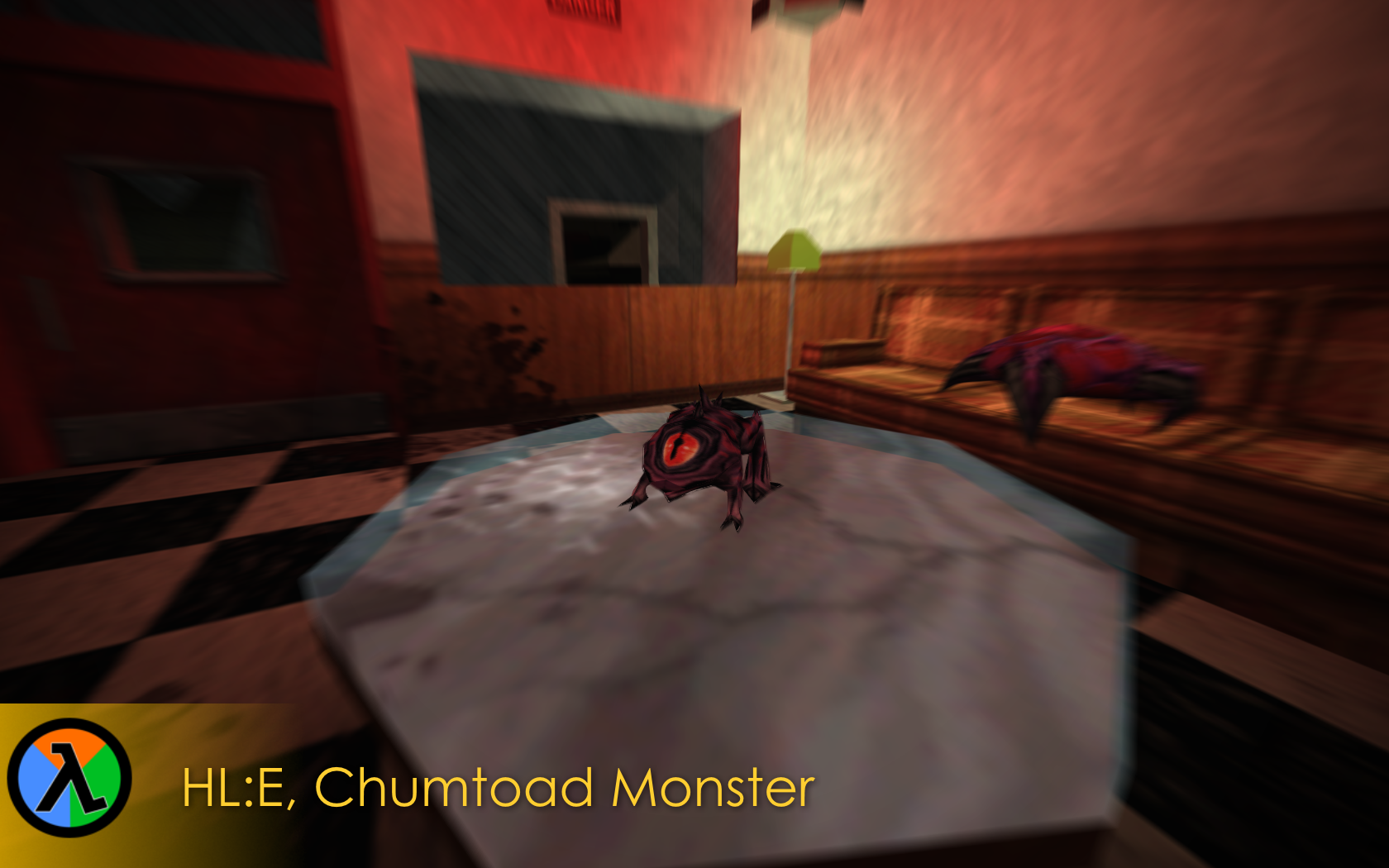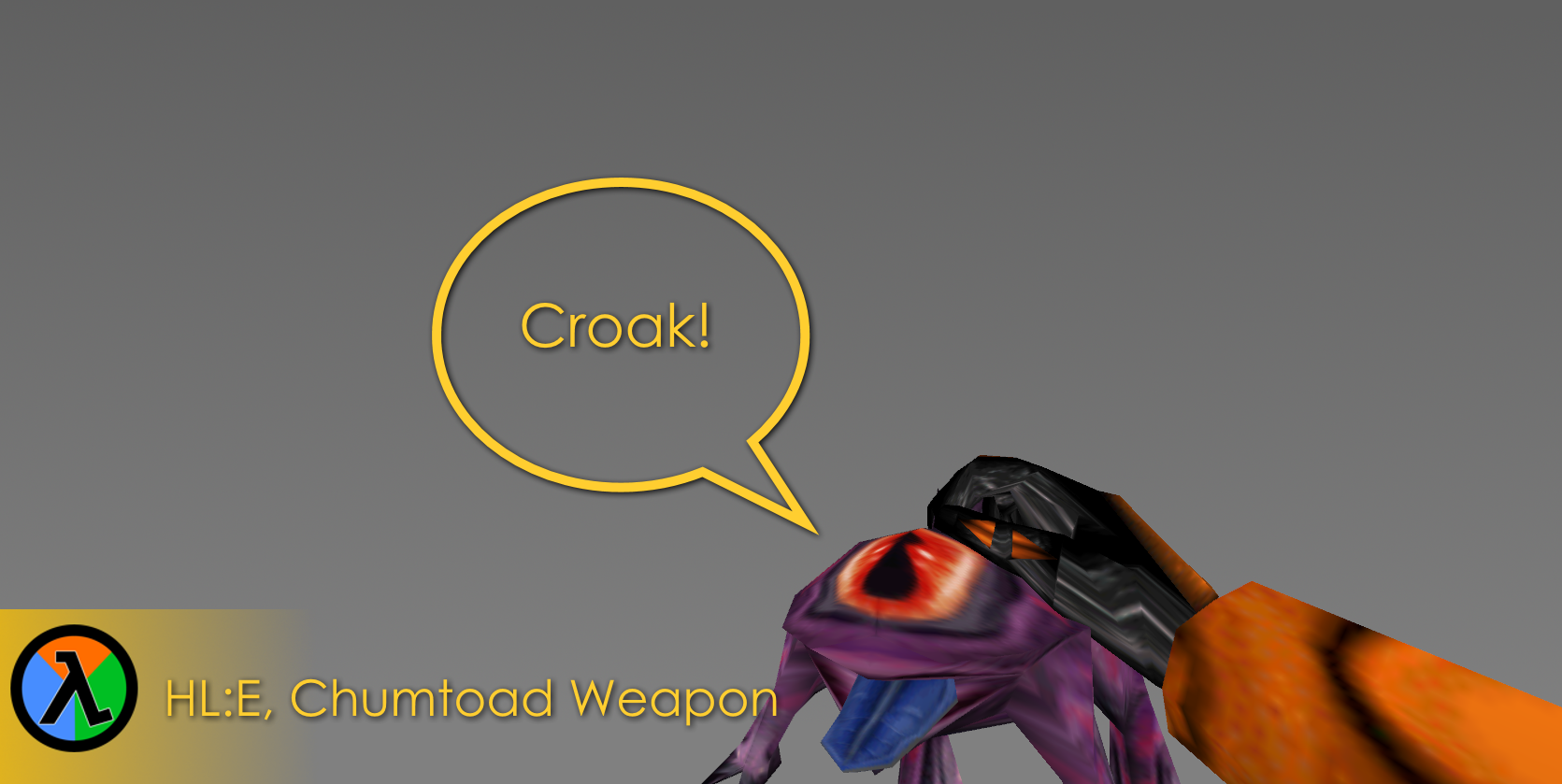 Share!
Of course we will release the SDK that will contain the source code, the models, the FGD and everything else for making your own mods on HL:E base somewhere in the near future. As of now, the coding and modelling parts of the mod are almost entirely functional and need just
a little polish, so expect the SDK somewhere in autumn, shortly after the Extended©®™ Half-Life campaign will be released and we may start on Extending©®™ the expansions. We'll see how it turns out.
So, that's finally it.