Half Life 2: Raising the Bar REDUX: Update V3.0
Hi, everyone. We've got a lot in store today – huge updates to maps, including shots of our newly-revamped Underground map; models, including Alyx, our new suit, and our made-from-scratch HL2 Beta-inspired health vial; animations, with new weapons and old alike receiving some magic from our animator; and our first full volume of music, with much more to come.
Welcome to update 3.0. Let's get on with it.
Weapon Revamps
As ever, we are committed to delivering a satisfying arsenal to the player, full of weapons that merge Beta concepts with more modern tools and models to create a more visually pleasing and mechanically entertaining inventory. Our Stinger model – modified by Jasper, and then improved in its textures by me – has become our RPG of choice. The new iceaxe model, courtesy of Yogensia and, again, modified by us, has allowed us to round off the melee category in a satisfactory way. Soidev's flaregun model also provided us a good base to build off, which involved some minor model adjustment, and a complete texture makeover to better resemble the flaregun from the Beta files. Finally, our HMG has received some experimental makeovers to resemble both its source – the prototype GR9 – and its beta incarnation. After research indicated the pattern featured in both sources is a desert variant, we've begun experimenting with this new look. We have much more planned for other weapons in future, some of which may well be ready for the next monthly update.
Arcade Finishing Touches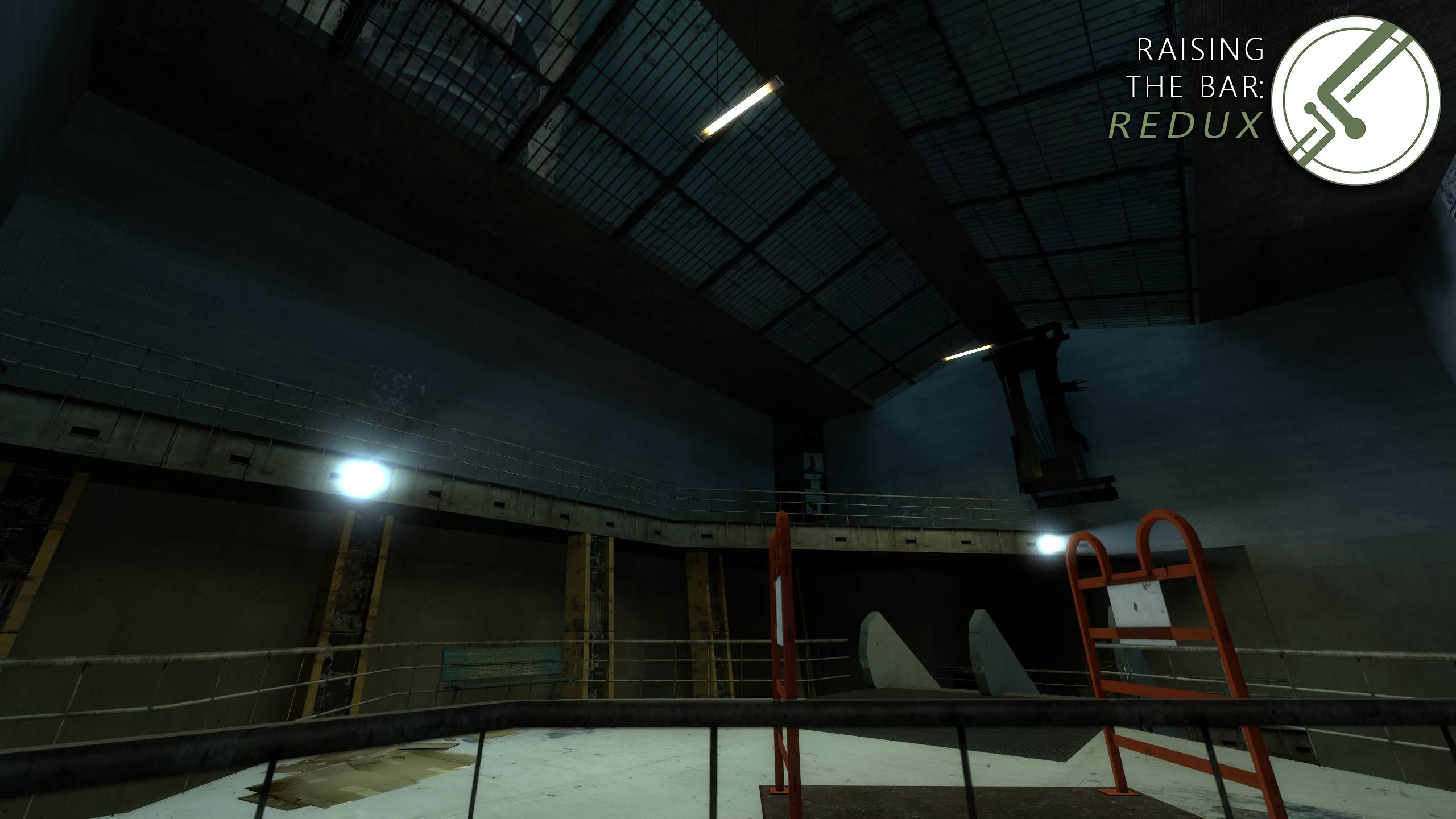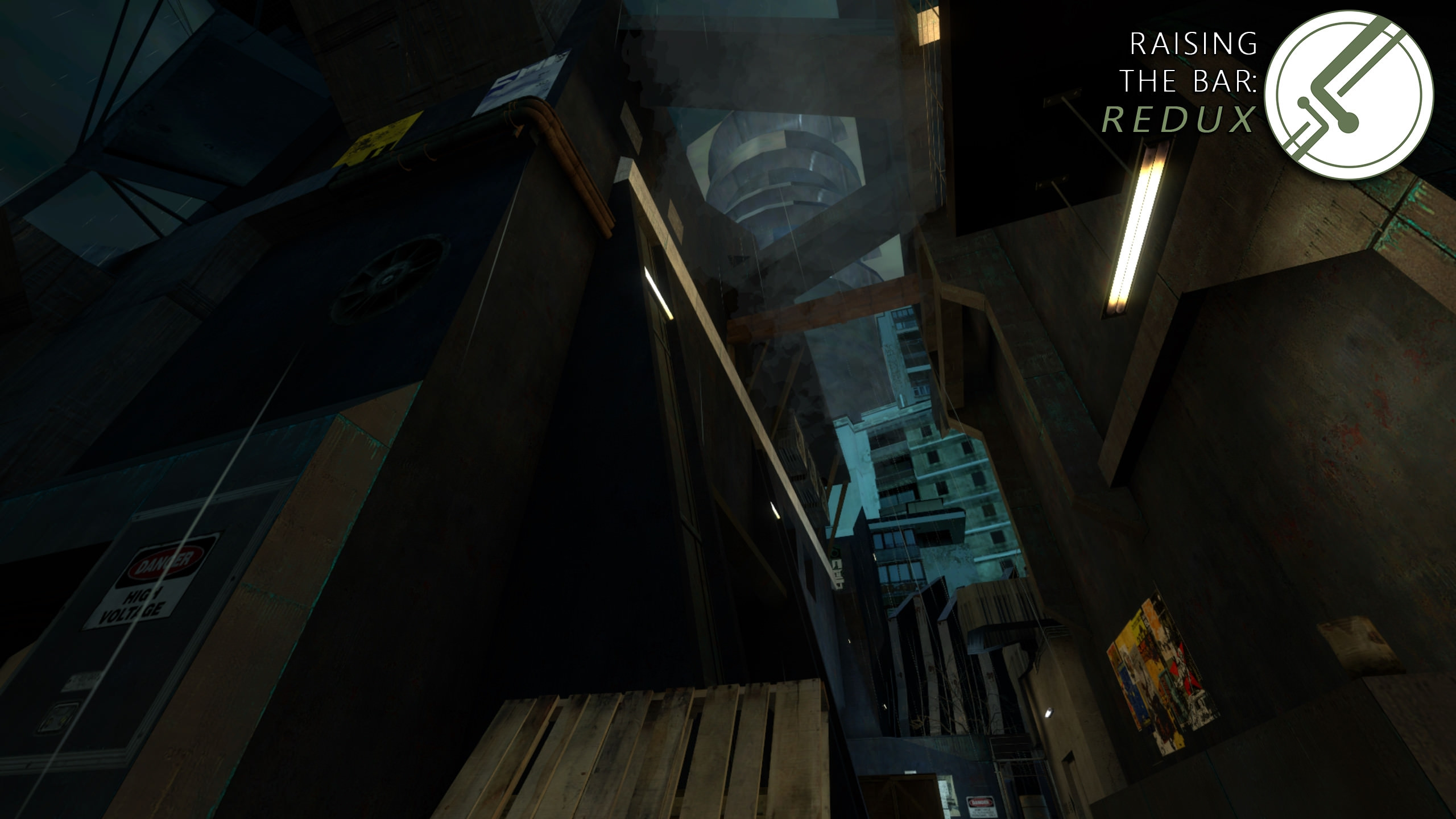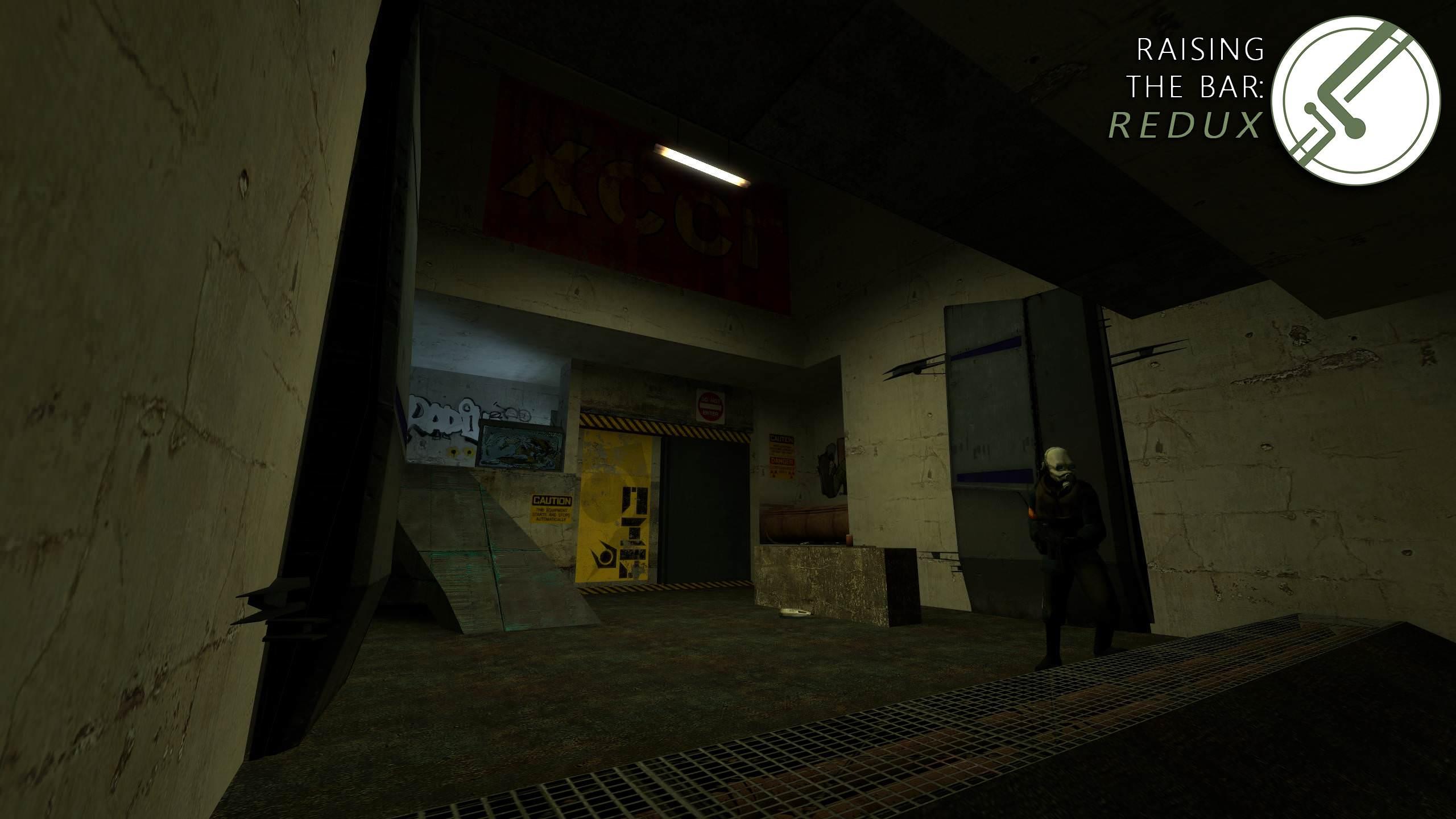 Now, the arcade. This map has been featured in updates again and again, and Honza has finally reached a stage where we're happy to submit it for the time being and move on to other pastures. Some work is still being done on maps either end of the Arcade, so a second pass is inevitable; however, Honza has done a spectacular job so far, and we expect his next project – a revamping of our Consul Plaza map – will meet similar standards of quality. Part of the arcade's design process involved reshaping it as a combat map – something Honza met head-on, delivering exciting set-pieces and scripted events to make engagements more dynamic and thrilling. He also continues to deliver a masterclass in hidden exploration benefits, meaning both this map and the construction site are chock-full of secrets (that even some of us haven't found yet) for adventurous players to discover.
Underground Revamp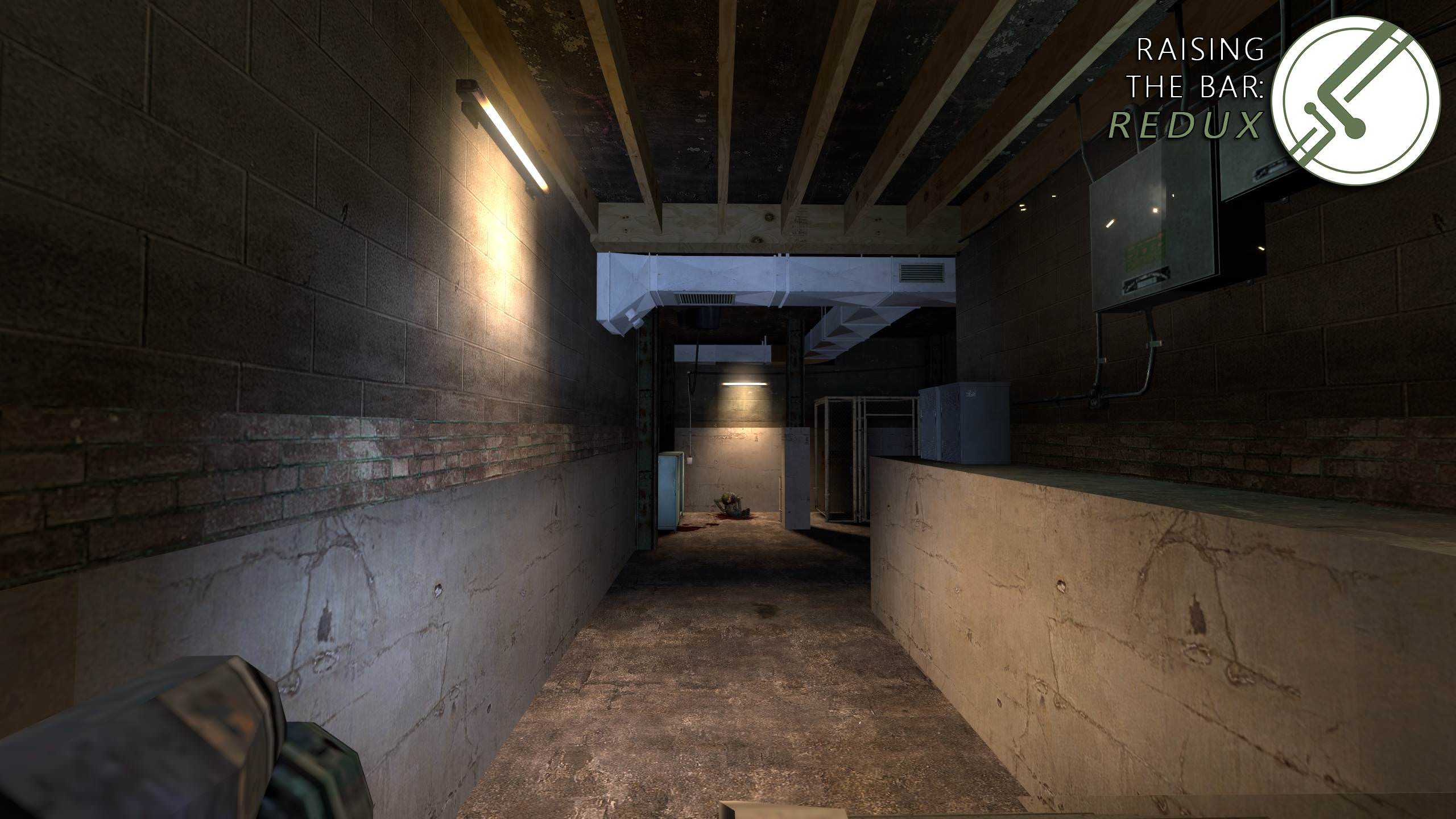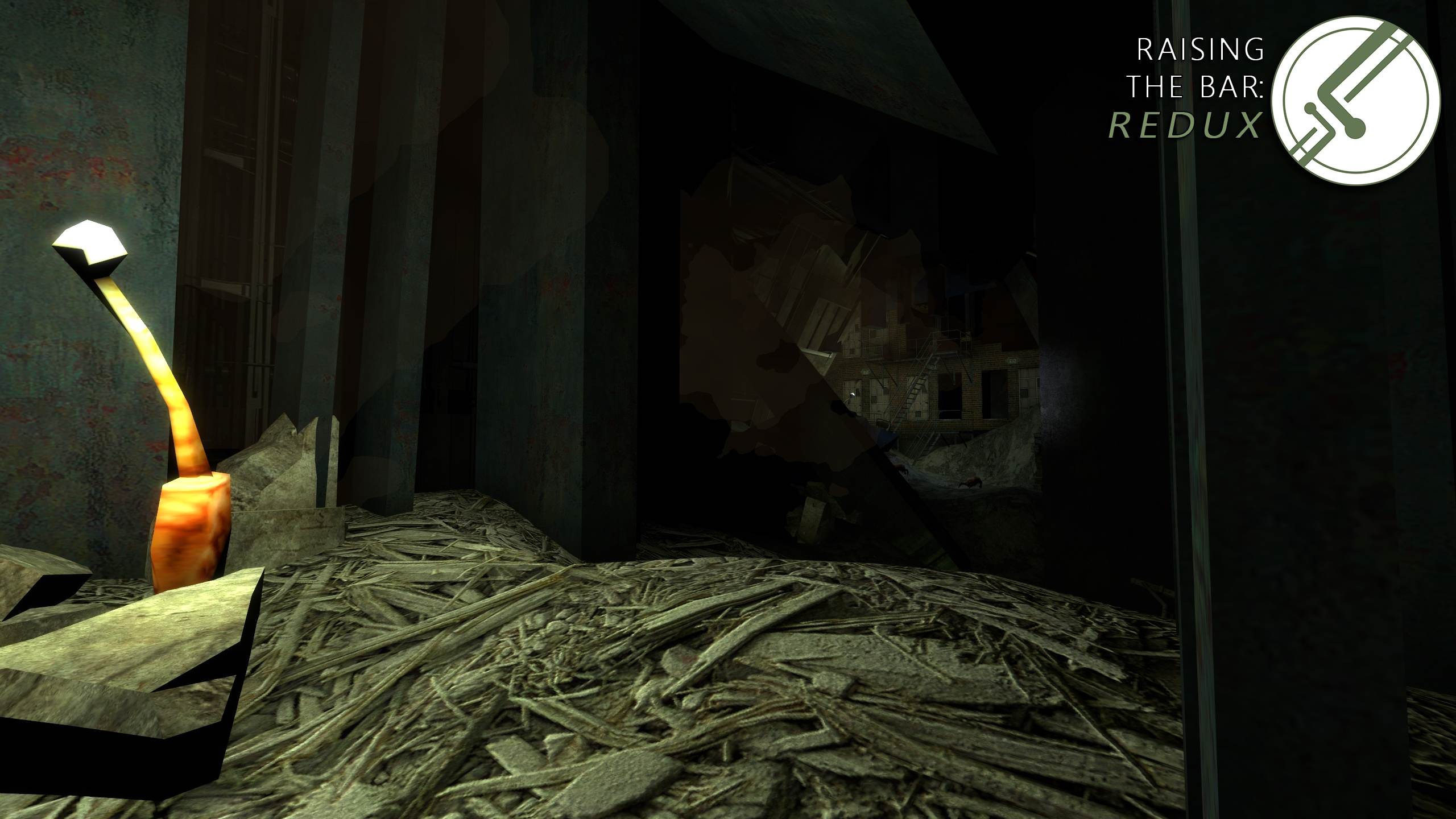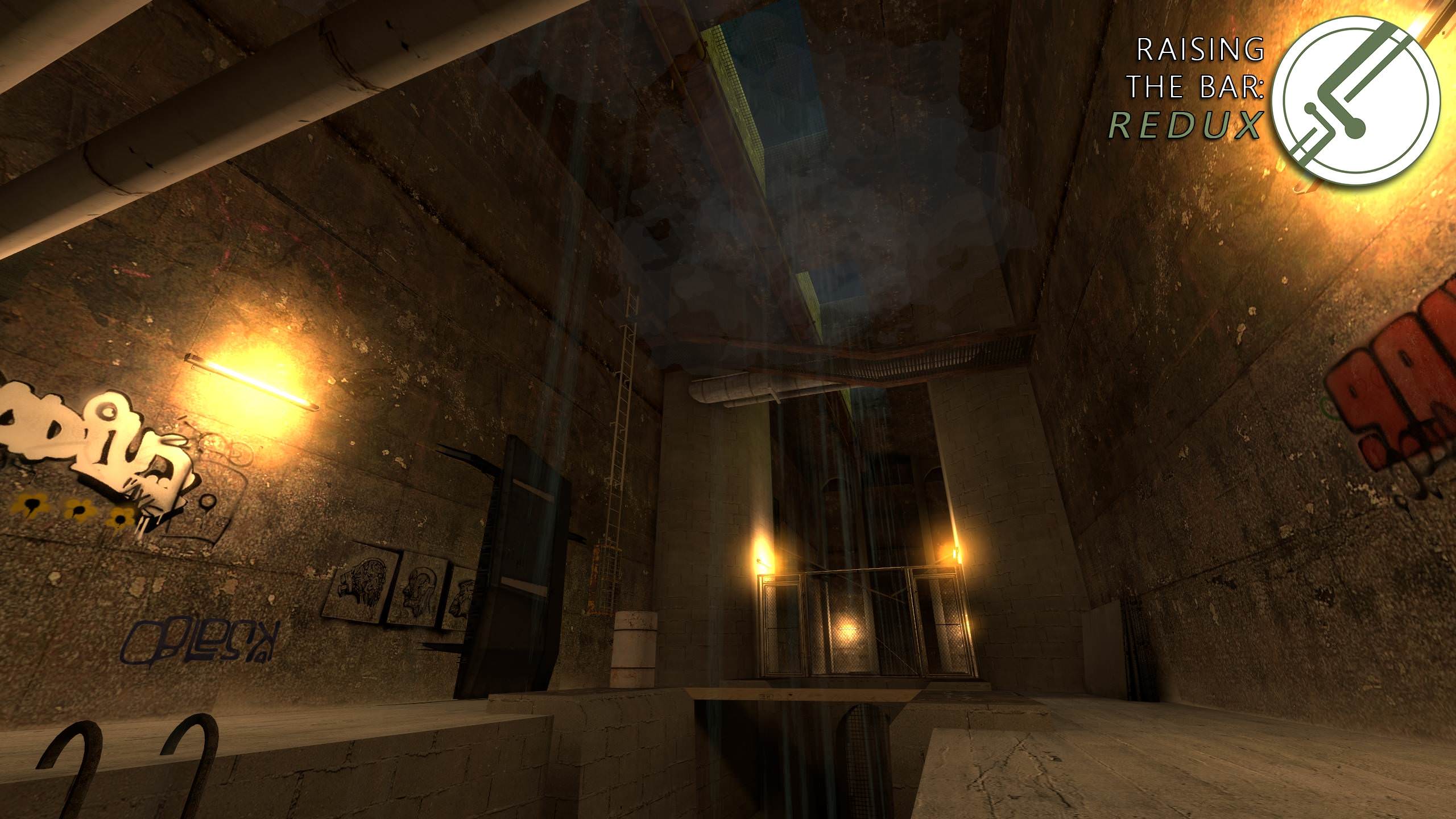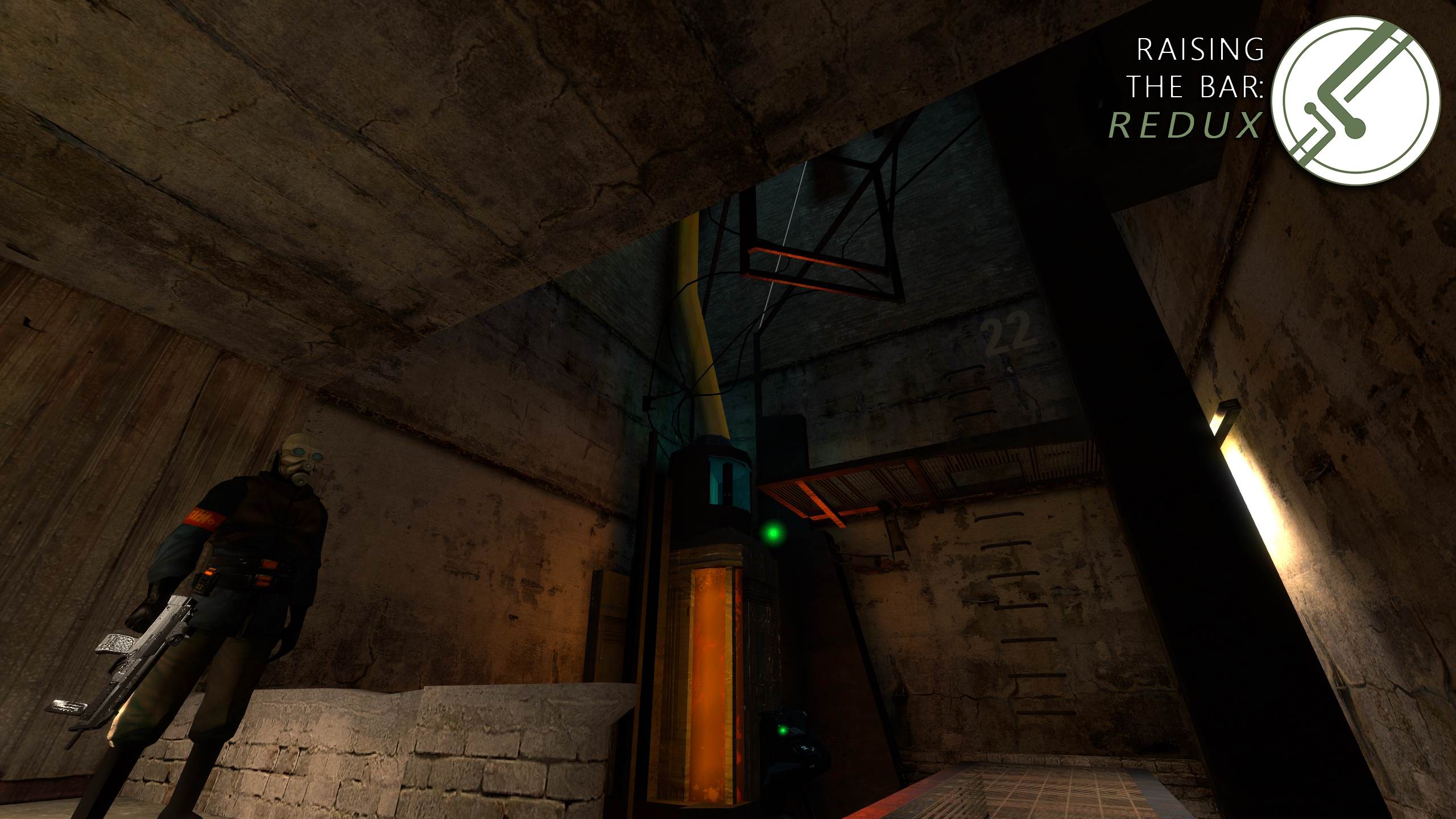 Our music composer, Cft, wanted to try his hand at level design – and blew everybody away with his intimate knowledge of mapping, scripting, and environment design. The underground – a bare-bones map before – now features richly-detailed environments, from the ruins of an old city buried under Combine architecture, to zombie-infested maintenance tunnels, to revisiting old map concepts like the Vorticells. The map is also home – taking inspiration from Honza's map – to numerous secrets and easter eggs to entertain any player seeking every nook and cranny that this map has to offer.
RTBR OST Volume 1: Terminus Vector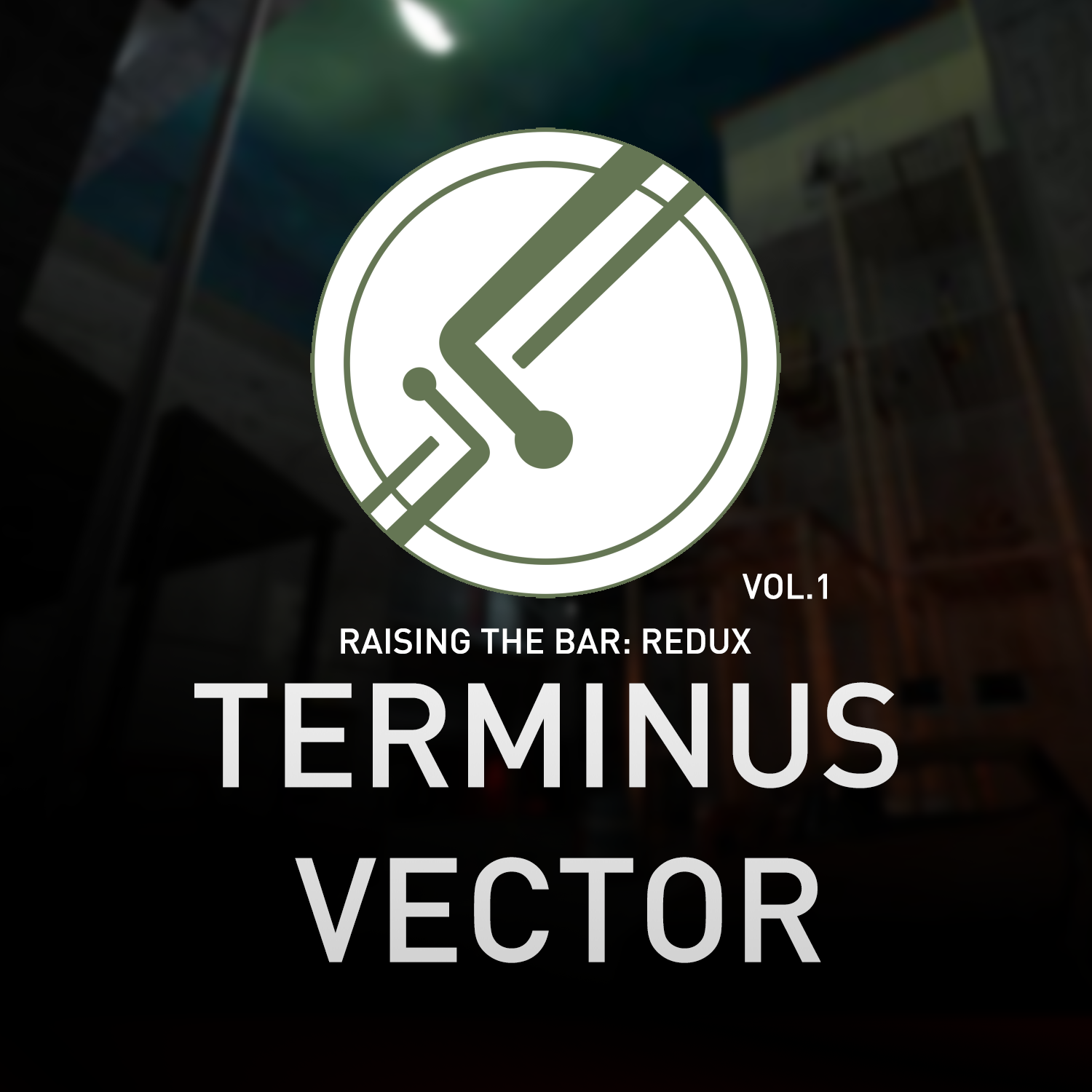 As a break from mapping, we'd like to announce the first volume of RTBR's OST – Terminus Vector. Ranging from the curiously experimental (like Edge of Chaos) to the highly traditional (Terminus Vector, after which the volume is named), Cft has outdone himself with this early work to establish the tone of the mod through music. He had some words to say on the matter:
"Hello, I'm Cftsc. As the music composer, I've tried to make tracks that not only fit the ambience of the early Half-Life 2 world, but also that pay homage to the harmonies and textures associated with the retail game's soundtrack, leaning more in the style of the original Half-Life soundtrack in composition than to the style used in the episodes. After joining, I also did some work as a level designer on the Underground area of the map, overhauling it both visually with new particle effects and details, and gameplay wise by adding puzzles and combat to an otherwise empty map."
You can listen to Volume One at our SoundCloud: RTBR OST
Lab02 Progress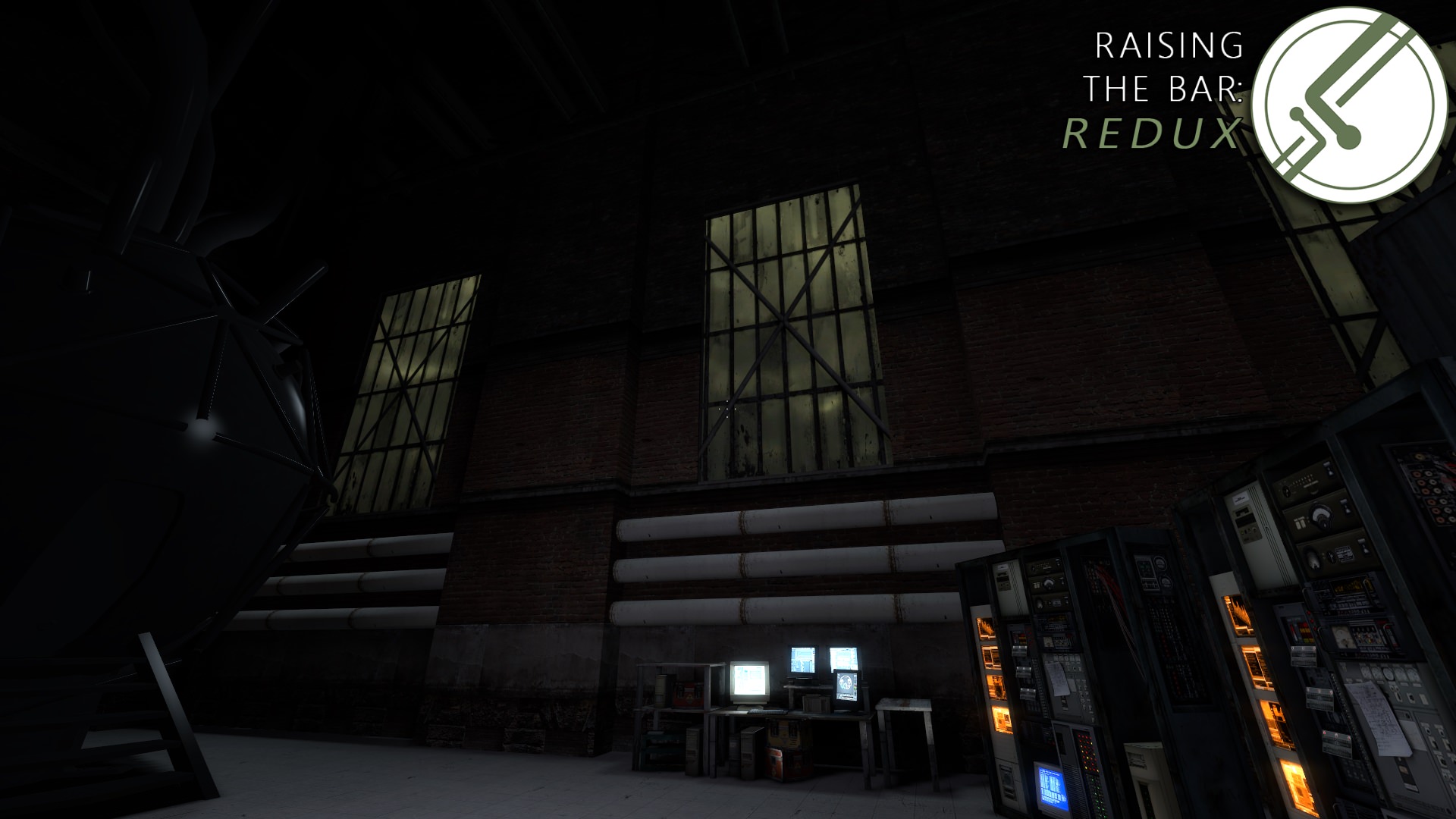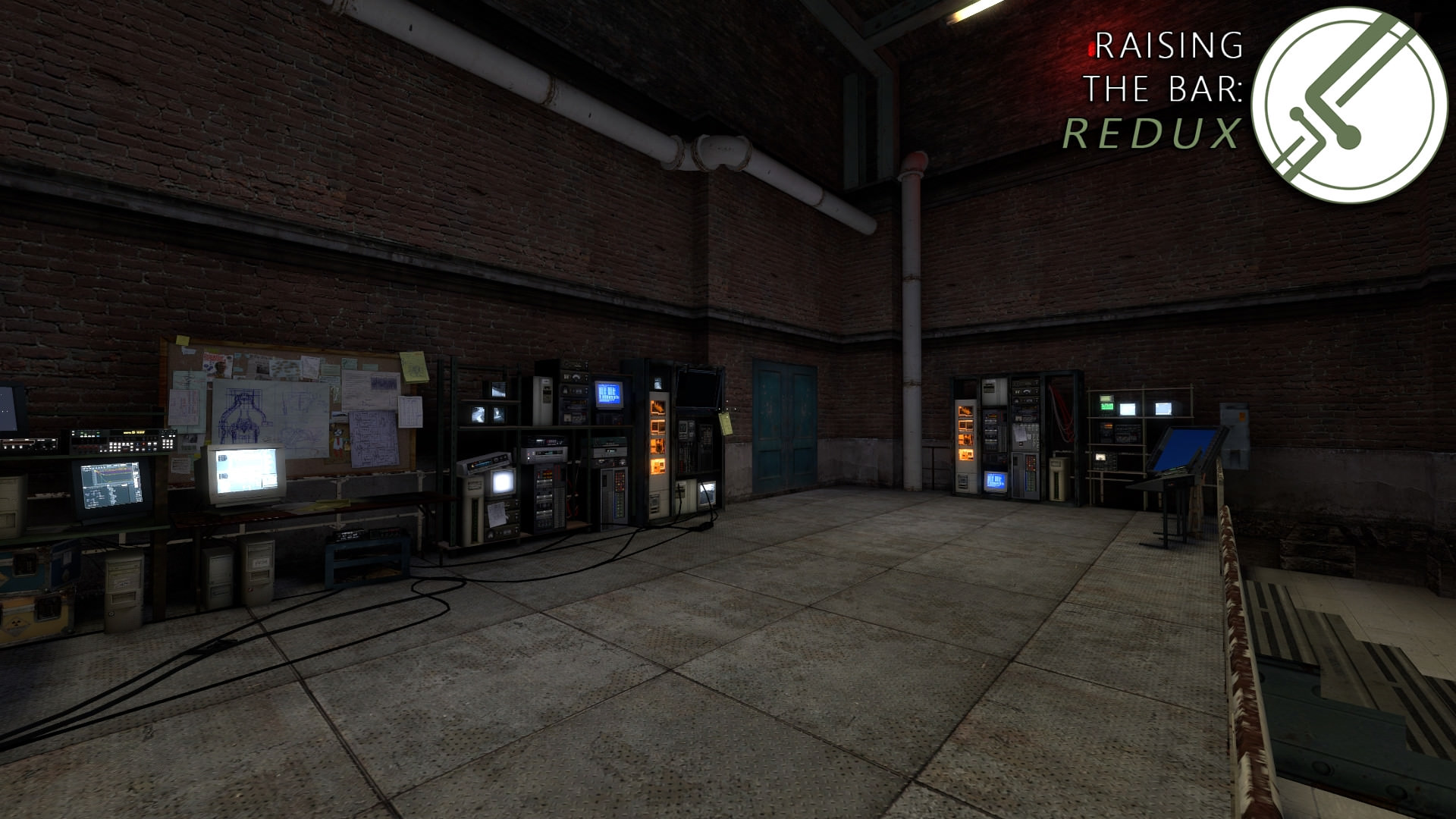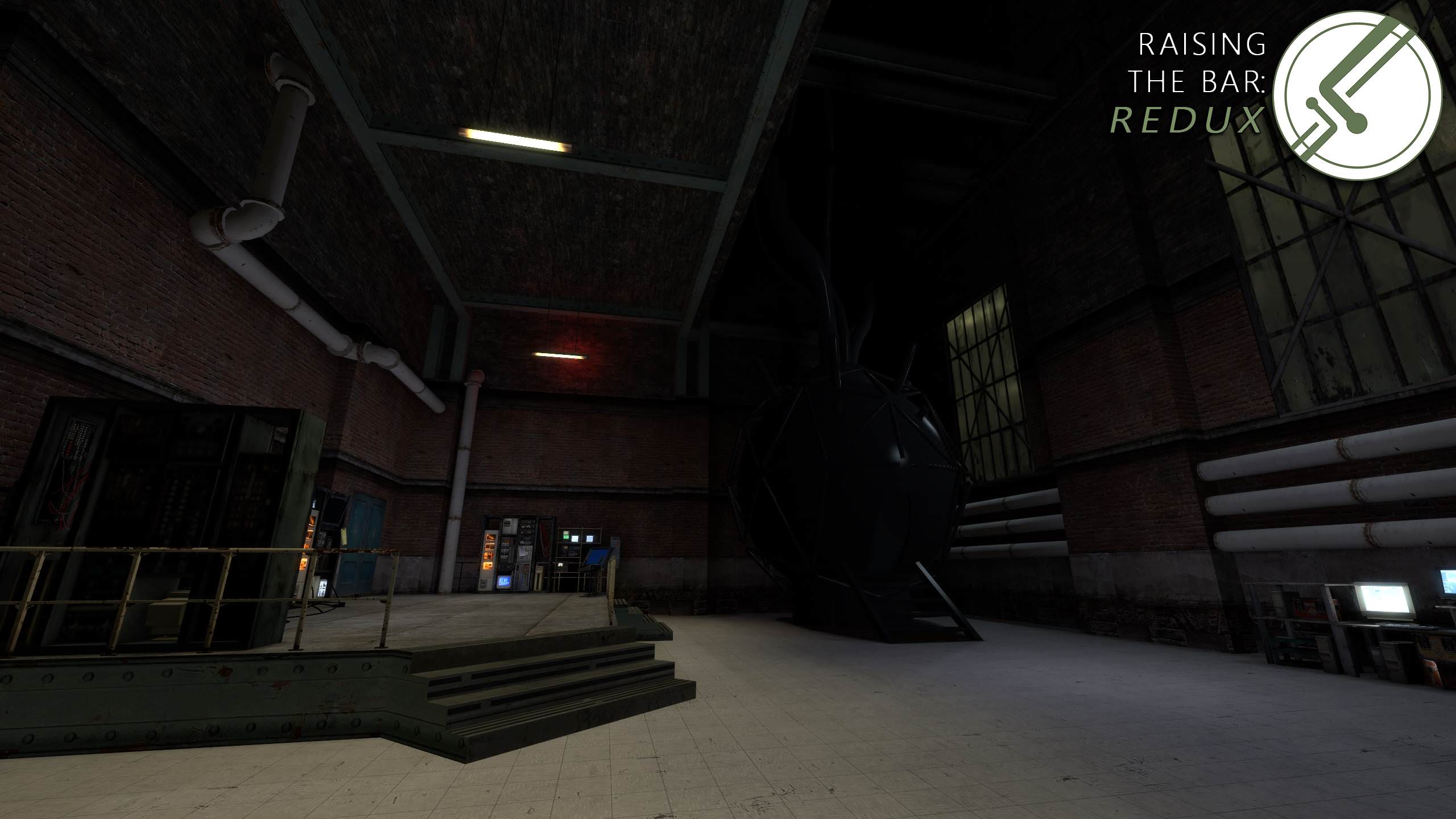 Returning to maps, GameSmert has begun to finish off the Lab segment with the second half of the encounter – the infamous teleportation sequence. In our shots, you can see he's made good headway in establishing the cluttered environment of Kleiner's Lab. Meanwhile, Wildchee and I are working on finishing off the teleporter model, based heavily off cut concepts for Kleiner's lab. Right now, it has a placeholder texture, but we're hoping to have something more complete by next month's update.
Model Work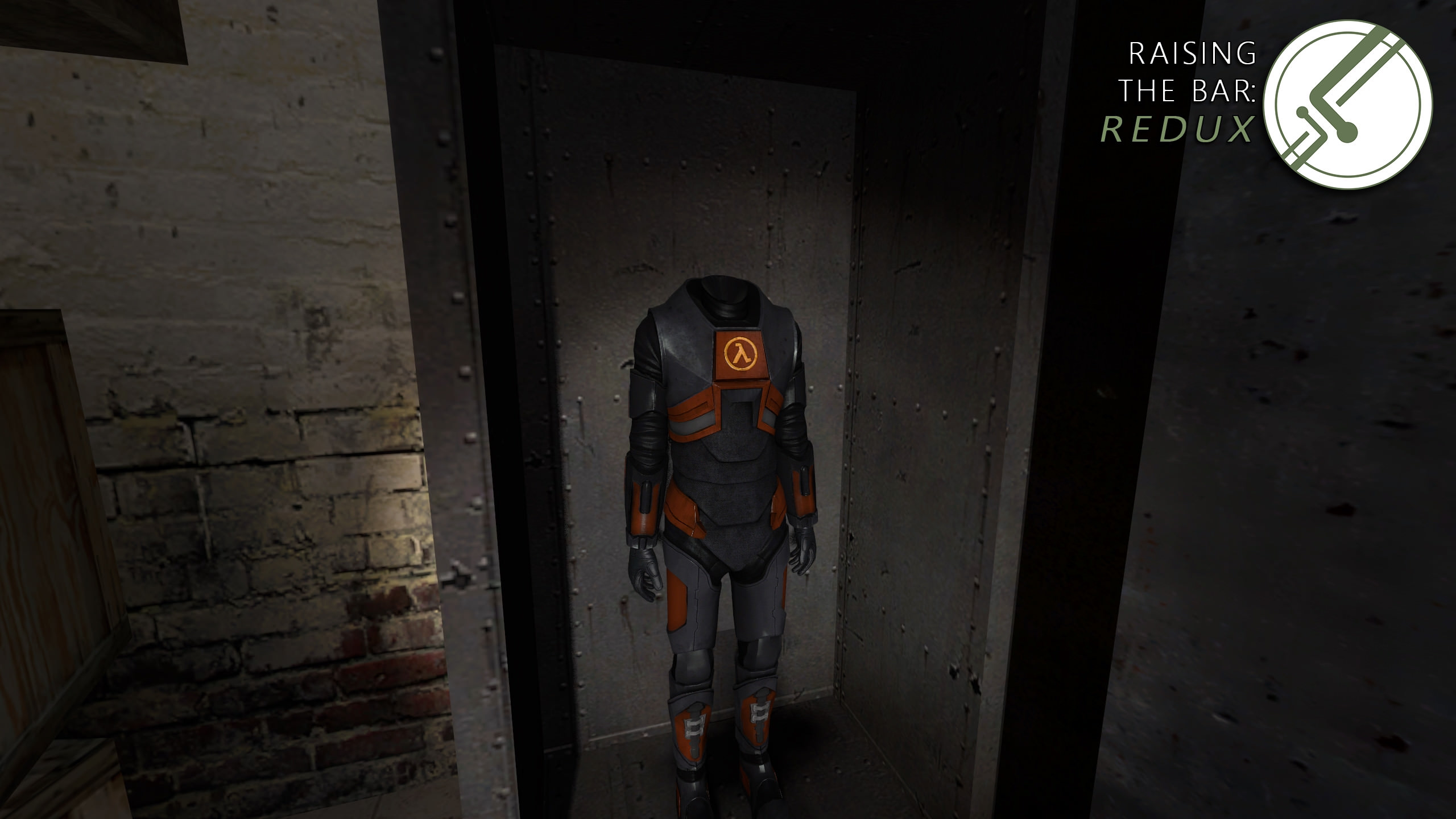 Suit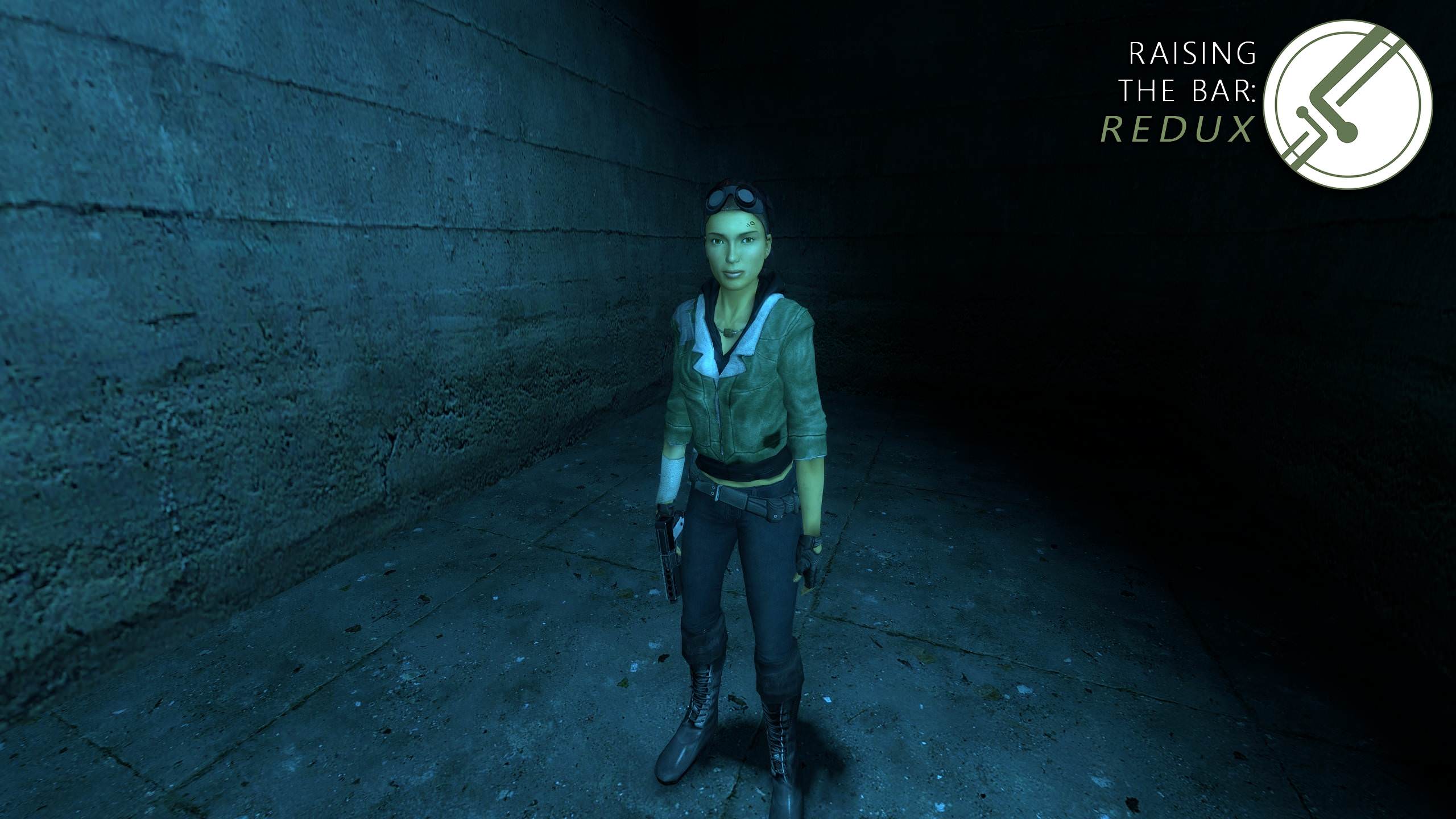 Alyx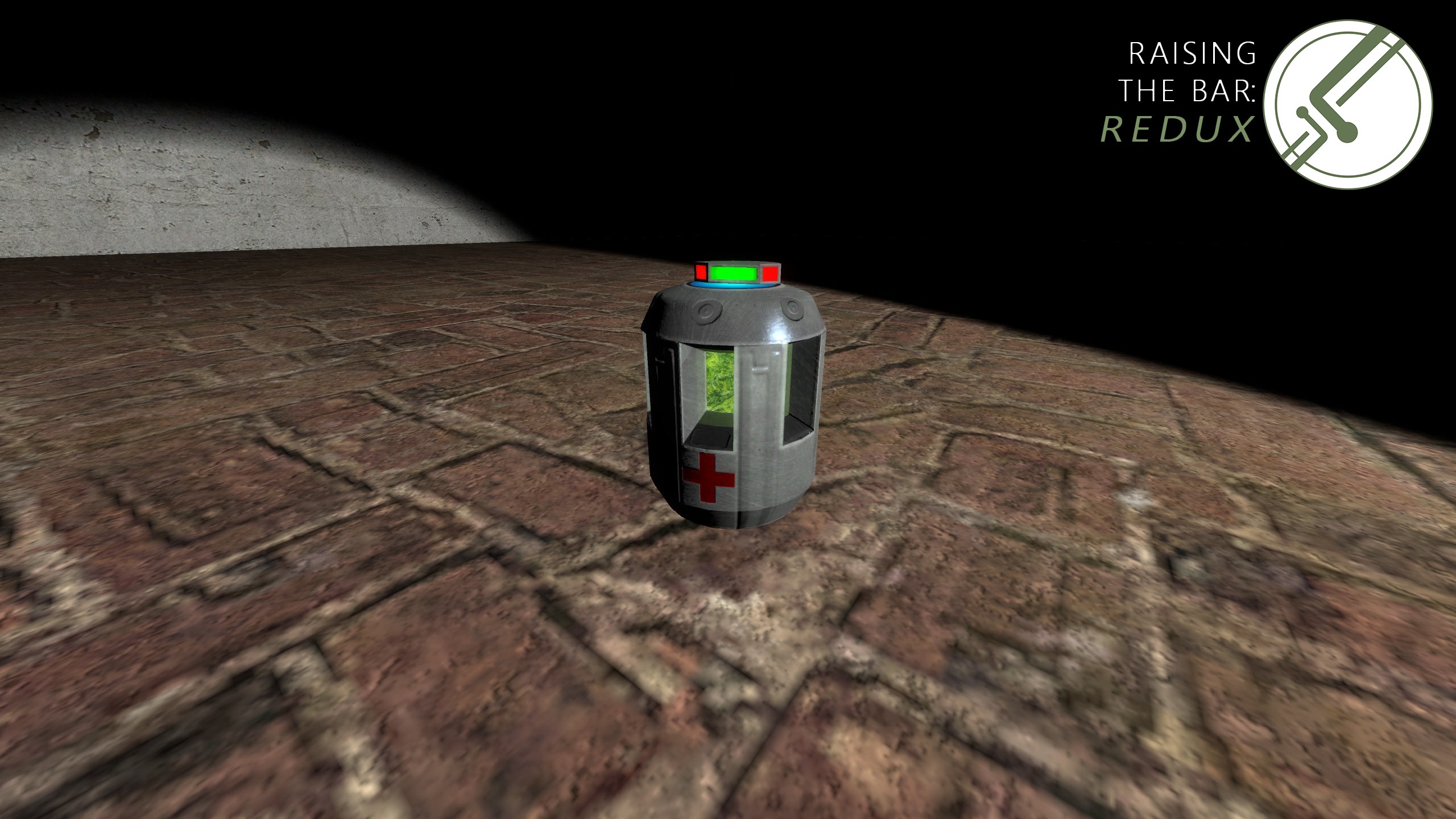 Health Vial
We've begun exploring more cut concepts in our models now, in addition to the player's arsenal. We shift suits and suit arms on what feels like a weekly basis (both of which you may have already noticed in our animation showcase), trying to find something we're happy with on the team. Lenoax's suit is once again our basis, but we're still exploring ways to better match concept art of the suit by modifying this one. Meanwhile, Egon, Brendaymn and I have spent a great deal of time elaborating on our Alyx model to bring her closer to cut concepts. We're not necessarily finished yet, but we're happy, for the time being, with our melding of both retail and concept art. Finally, Wildchee modelled, from scratch, a health-vial based on the HL2 Beta's design. We ran it through several passes in the team, adding more detail every time, until it reached the stage it is at now. With shifting goo textures, glowing elements, and detailed normal mapping, we think we've done a good job detailing a tiny but nonetheless important part of HL2's pickups.
"The Calm before the Storm..."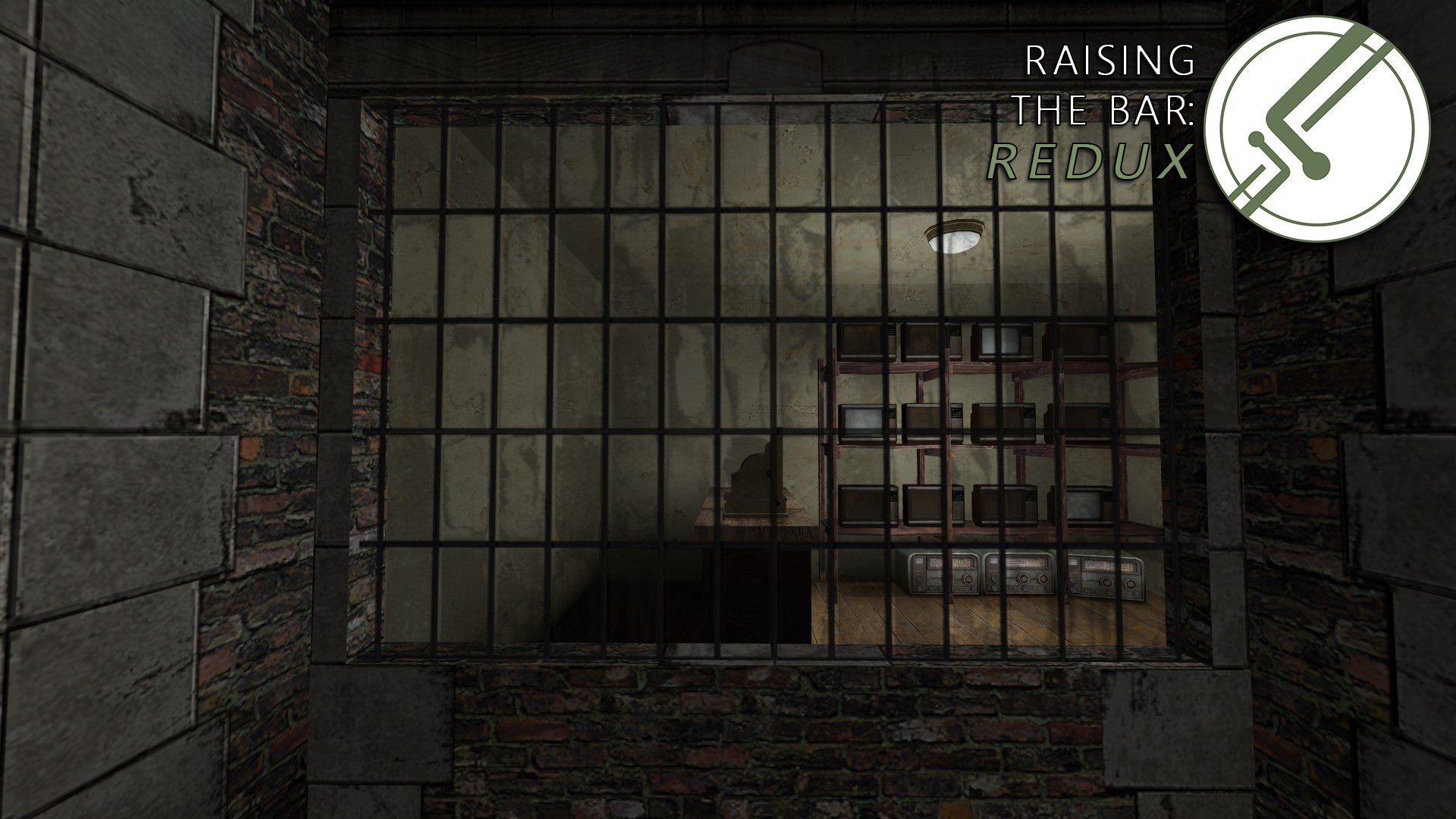 Finally, Egon has been putting more time and work into his map. He requested not to spoil more than this, but I think any Beta fan will be able to see where this is going…
Finishing Up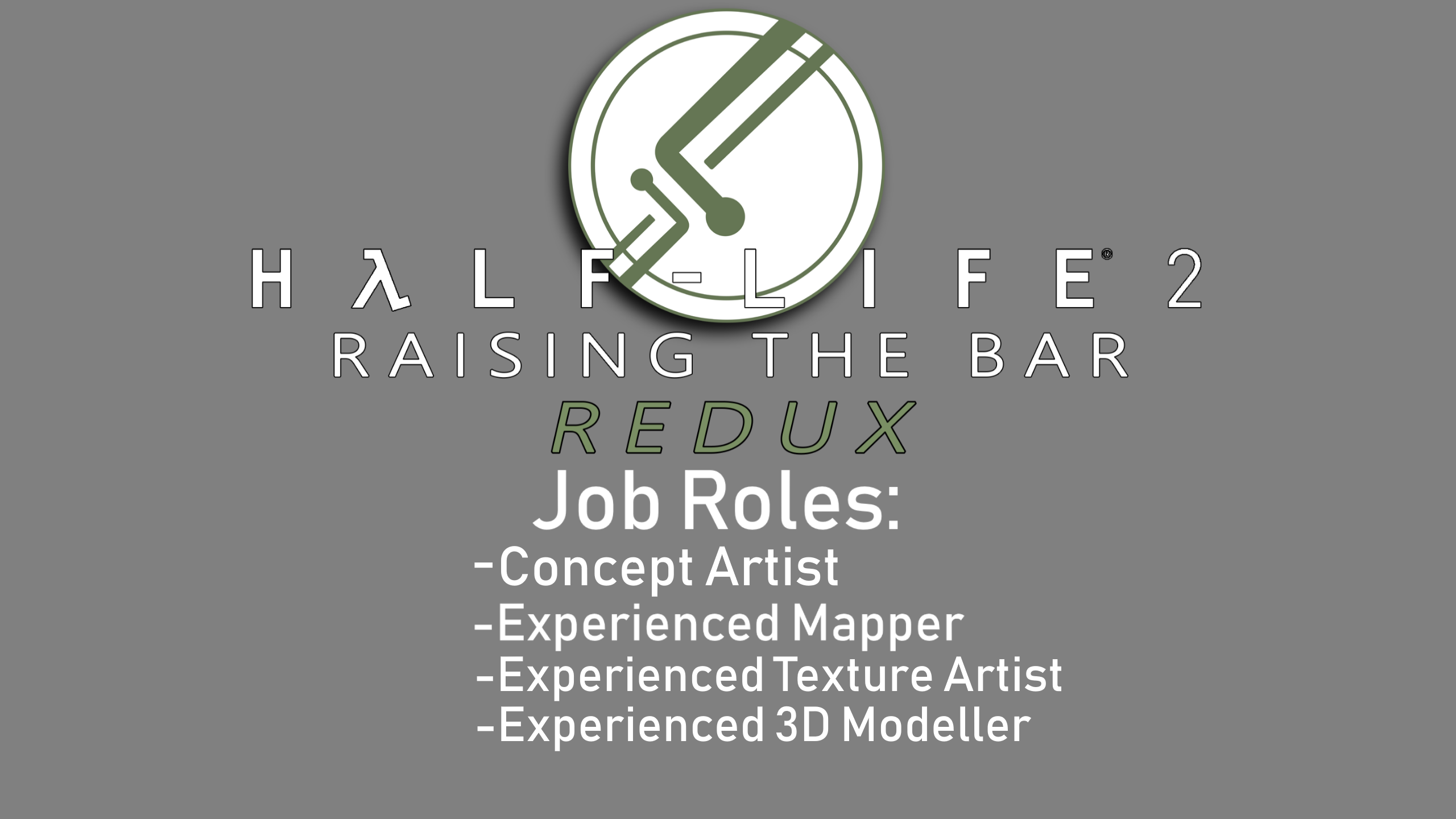 And with that, we conclude our first monthly update. We'd like to end on a note that addresses happenings with the mod in the previous months. Arguments were had; content was leaked; and in the fallout, some of the developers at RTBR experienced severe doubts about what we're setting out to achieve. It was a rough time, but we must thank not only each other for motivating ourselves to redouble efforts on the mod, but also Jar of Flies from the Project Beta discord and other members of the community that supported us during this time. Jar ran a stream of our leaked mod and, with me and Brendaymn, gave us a platform to set straight a great many misconceptions and malicious lies that were hurting our mod. His words of support – and that of the others with whom he streamed the leak with – is part of the reason we were able to pick up the pieces and get back to work.
Before ending, we'd like to announce the last few roles we're looking for on the team at this moment:
An experienced mapper (scripting, ideally knowledge of scene creation)
A concept artist (level concepts, scenes, and etc)
An experienced texture artist (Substance Painter, UV unwrapping, etc)
An experienced 3D modeller (high-poly baking, character modelling preferred)
If these positions interest you, please add me on discord at Kralich#0901.
Thanks for your attention. Tune in next month for more!