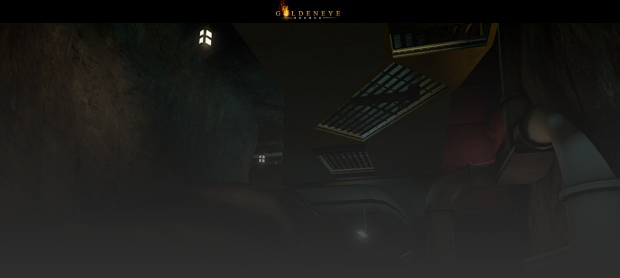 This update will document some unfortunate news out of our control, yet from that giving you news of a better release in the making. Read on fair community!



First and foremost we regret to inform our loyal fans and all those who had been looking forward to the July 20th release of GoldenEye: Source v4.2 that we have been forced to push back our previously announced release date.
We are delaying the release due to technical difficulties that have occurred with the Steam Server Browser. Some time around July 3rd, Valve released an update that broke the server browser for all Source based mods, not just us. Recently, a fix was discovered by the community and we are delaying to ensure Valve does not break this functionality again.
The delay will be at least one week to prove continued functionality of the server browser. We will announce several days in advance of the actual release date, so you can mark your calendars. In the meantime we have more treats to bring you!



Loading Screens are one of our lesser talked about new features of 4.2. We felt these were an important addition to the game, not only to provide some eye candy during the loading process but also to provide some gameplay tips that will help new players.
Whilst the map is loading a gameplay tip is displayed in the space on the document page. This loading tip will be localized in the language that the player has selected to use.
Casino has also received a special loading screen style due to the fact that the map isn't strictly part of GoldenEye.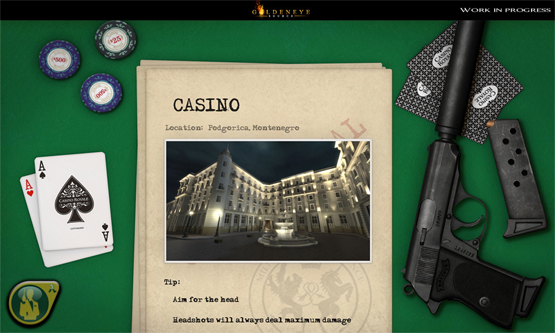 Each loading screen is based on a standard template. We will be publically releasing this template shortly after 4.2 so that custom maps may have their own loading screens!



Our next map media update is Caverns. Sharpshootah has been busy reworking since 4.1 was released. With a re-imagining of entire sections of the map, gone are the days of choke points stifling the map, trapping players. New pathways have been created to open up the map, while still retaining it's classic GoldenEye feel. The corridor of death is a thing of the past.
An aesthetic change gives Caverns the feeling of a living, breathing underground lair filled with equipment and machinery and of course signature Bond weapons. The updated visuals include improved lighting, gorgeous new boiler tank models, consoles, offices, and walkways. These change bring Caverns in line with our goal to continually improve our map collection.
Weapon and Armor placements have also been tweaked to make for a less frustrating experience, evening out weapon placement around the map so you're no longer stuck fighting a stream of powerful enemies with a Klobb.

---
As always, you can follow us more closely at our community hubs! We love your contributions, and excitement. Continue to give your opinions, and get involved with our discussion areas!

With dedication comes reward, in a game that is always evolving and releasing. Made by the fans for the fans. As always, we are taking applications for our open positions, and Community Manager role. Mature and dedicated folk head Here to Apply

Sincerely,
Team GoldenEye: Source.