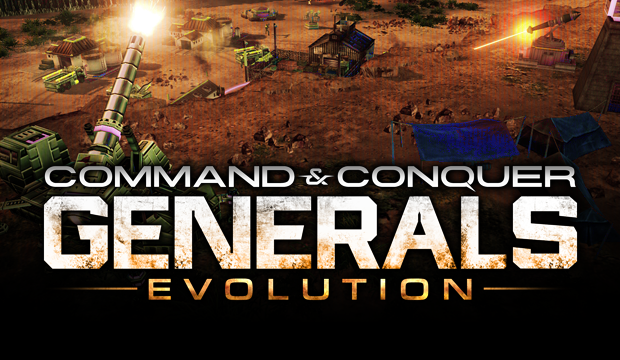 C&C Generals Evolution: Year In Review and Beta 0.3 Release Plans!



It's time to summarize a year since Beta 0.21 release and unveil our plans for Beta 0.3 Release!
What's up?
As mentioned in previous article - it's been roughly a year since 0.21 release and we want to summarize both community and mod progress. We also was to share our plans about Beta 0.3 release and the future of GenEvo.

Beta 0.3 Release Plans.
First of all, let's talk about release plan for GenEvo Beta 0.3. Me and sgo00 decided to settle on Solution One from previous article, that means we're going to cut down the scope of overly optimistic planned 0.3 experience and separate it into 0.3 and 0.4.
Current Beta 0.3 release will include every single unit and map shown in the previous and this update ( apart from campaign ), properly separated factions, new upgrades, brand new SkirmishAI for every single faction, a wide variety of bug fixes and more. One of the main reasons behind this decision is that we both agreed on GenEvo requiring a slight refresh, especially our very dedicated multiplayer scene, B0.21 been up for almost a year and it's still exciting, but it's going a bit stale. We also don't want to exit this year without a bang, even if it is a relatively small one. Honestly this will also lift a gigantic weight off our shoulders too.

Future Beta 0.4 will release somewhere in spring 2022 and include rest of the features like several campaign missions, even more skirmish maps, couple of new units, more upgrades, more unit abilities, more special powers and more content for mappers. We also don't reject possibility of incremental patches for 0.3 with fixes and balance changes if need and demand will arise.
GenEvo -Year In Review

GenEvo B0.21 has been quite successful thanks to your invaluable support. We've had hundreds of exciting online matches, several public multiplayer events, amazing support from infinitely creative community. Several well made and constructive video and written reviews, high profile and professional casters narrating the most exciting online multiplayer skirmishes, veteran and extremely talented map makers are all making content because of GenEvo. It's hard to put things into words but seeing people dedicate their precious time towards your creation is the best form of gratitude, at least to me. We'd like to thank everyone who played, created and enjoyed their time with GenEvo, you're our driving force to keep this project going forward. We'd also like to sincerely thank our Patreon supporters, making development of this project much easier and allowing us to dedicate more time to it, without your help we'd be working on this thing for another 12 years, you're essential contributors to liveliness of this project.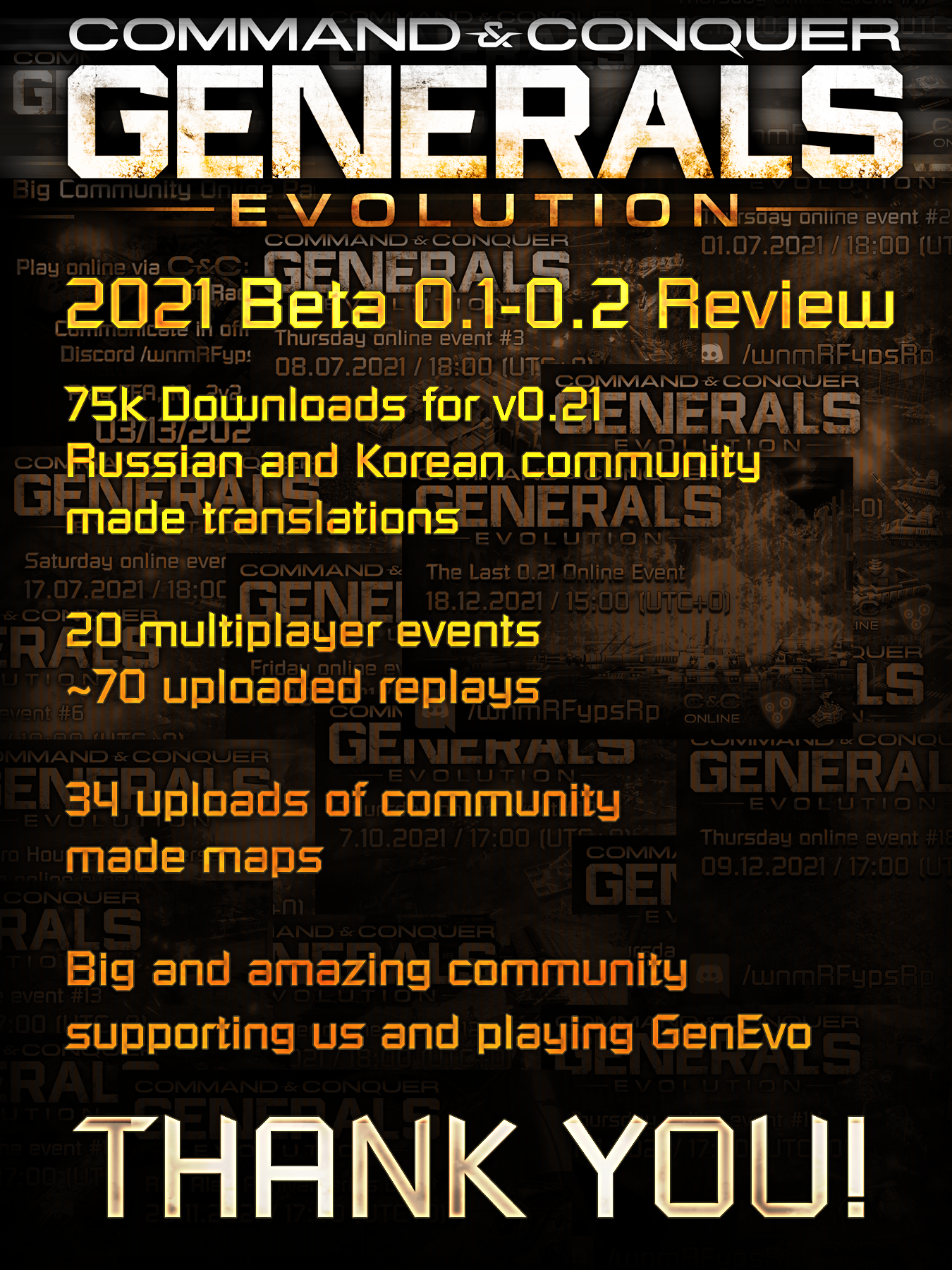 GenEvo Beta 0.3 Extra stuff

We don't want you to leave without some extra goodies, so here's something sgor00 decided to share - remasters of Lone Eagle and Hostile Down, both are quite popular in Generals and still remain one of the most played multiplayer maps even to this day.

Future plans?
Keep an eye out for Beta 0.3 release at the very end of this year or earlier next year, that is all.

How can you help?

One last thing I wanted to mention is your support. Your support, no matter how you express it, is invaluable and a sole driving factor for us to go forward and continue development on this project. If there was no continued interest after initial release, we probably wouldn't have bothered with it. If you wish to show your appreciation towards this project, please consider backing us up on Patreon for one or couple of months. You can also join our Discord server and hang out with sgor00 and other folks, plan online games and participate in weekly online events.




In Conclusion
That'll be all for time being, we hope you've enjoyed this rather small, but crucial update and we hope to see you next time, stay safe.