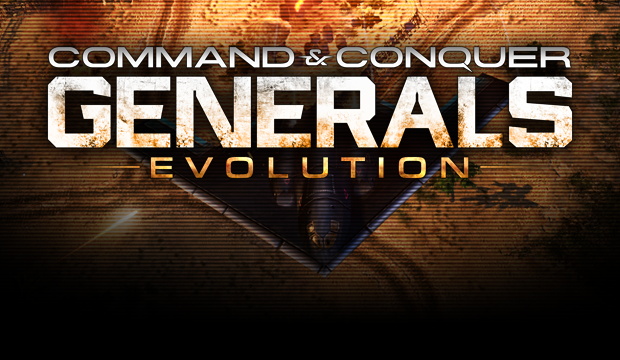 C&C Generals Evolution: it's finally here!



At long last, the wait is over.
What's up?
After combined 12 years in development, engine changes and constant rewrites to circumvent engine issues - Generals Evolution mod is finally released as an early beta version for you to try!

Let's get into details.
First of all, sorry for the short delay, I've missed set release date by a few days, but those days were very fruitful for the project, even though I had to work quite literally day and night on it without stop, but I think it was very well worth it in the end, thank you for being patient, well, to majority of you.
So, here it is, project that took me almost half of my life to make, and yet it's still in beta, but hey, it's mostly playable and MUCH more complete than previous RC1 demo release.
It's been a very wild ride, after countless revisions, engine migrations, engine oddities and quirks me and sgor00 can finally release something we're proud of. We've spent over a year working every day to finally polish things up, make mod more feature rich and cram as much of that Generals feel as possible.
I'd also want to give a special mention to Darth Jane, a long time C&C Modding veteran, who helped us tremendously with fixing one of the bad issues with Red Alert 3 engine which leads to game crashes, she also wrote lovely launcher for us, which grants native C&C Online integration and ability to play mod from any folder, If you wish to thank her for her contributions she has her own Patreon page.
What should you expect?
C&C Generals feel, atmosphere and, partially, gameplay on Red Alert 3 engine, with all its perks and prettiness. We've ported almost every unit from original game, as well as added some brand new to spice up gameplay a bit, these include : Laser Crusader, Laser Paladin, Laser Humvee, Laser Comanche, Bombcars, Katyusha, Armadillo Outpost. You also can expect almost every special power from C&C Generals, from Fuel Air Bomb to A10 Missile Strike. We've also implemented majority of unit upgrades, and I've managed to properly implement SkirmishAI, to the best of my abilities. I've also managed to implement all 9 generals into the game, albeit on basic level. All in all it's a feature rich release that should bring some C&C Generals nostalgia back.

What you shouldn't expect?

General lack of polish, mostly. We've polished things as much as we could in this limited time span. There's also not a lot of diversity between Generals just yet, most of them have pretty general set of vehicles and structures, but this should be corrected in future releases. You also should expect perfect performance and stability, Red Alert 3 engine is screaming in agony from the size of this project, hence the need for the 4gb patcher.

Future plans?
Right now? Rest. Working on this project was nothing but copious amount of stress, I had to sacrifice pretty much every ounce of my free time, even decline freelance job offers just to finish this thing ( I think it's a "me" problem at this point ), sgor00 also had to work daily on huge amount of art assets burning his retinas out looking at textures. I think we deserve a bit of rest, which means we won't be able to assist you with any issues you're going to have with this project. When we're back from our hiatus here's list of things we'd want to see tended and polished.

Brand new things we want to see:

- Add missing units like chinooks and faction specific units like King Raptor.
- More infantry units, we currently have only basic infantry in the mod.
- Some sort of short disjointed single-player campaign.
- Couple of CO-OP missions.
- Brand new Skirmish maps.

Things we'd need to polish:

- All Faction Structures.
- SkirmishAI needs a complete rewrite and overhaul.
- Polish existing units, fix their issues to our best abilities.
- More differences between generals/subfactions.
- Tune up performance where possible.
- Refactor huge pieces of code to be more efficient.
- VFX work, things like Nuclear Missile were super rushed, and it shows.
- More sounds for all things.

How can you help?

If you wish to show your appreciation towards project, please consider backing me up on Patreon for one or couple of months. You can also join our Discord server and hang out with sgor00 and other folks, I won't be there much because I really need to concentrate on my job.



In Conclusion
We're happy it's over for time being and we hope you'll enjoy playing Beta 0.1.