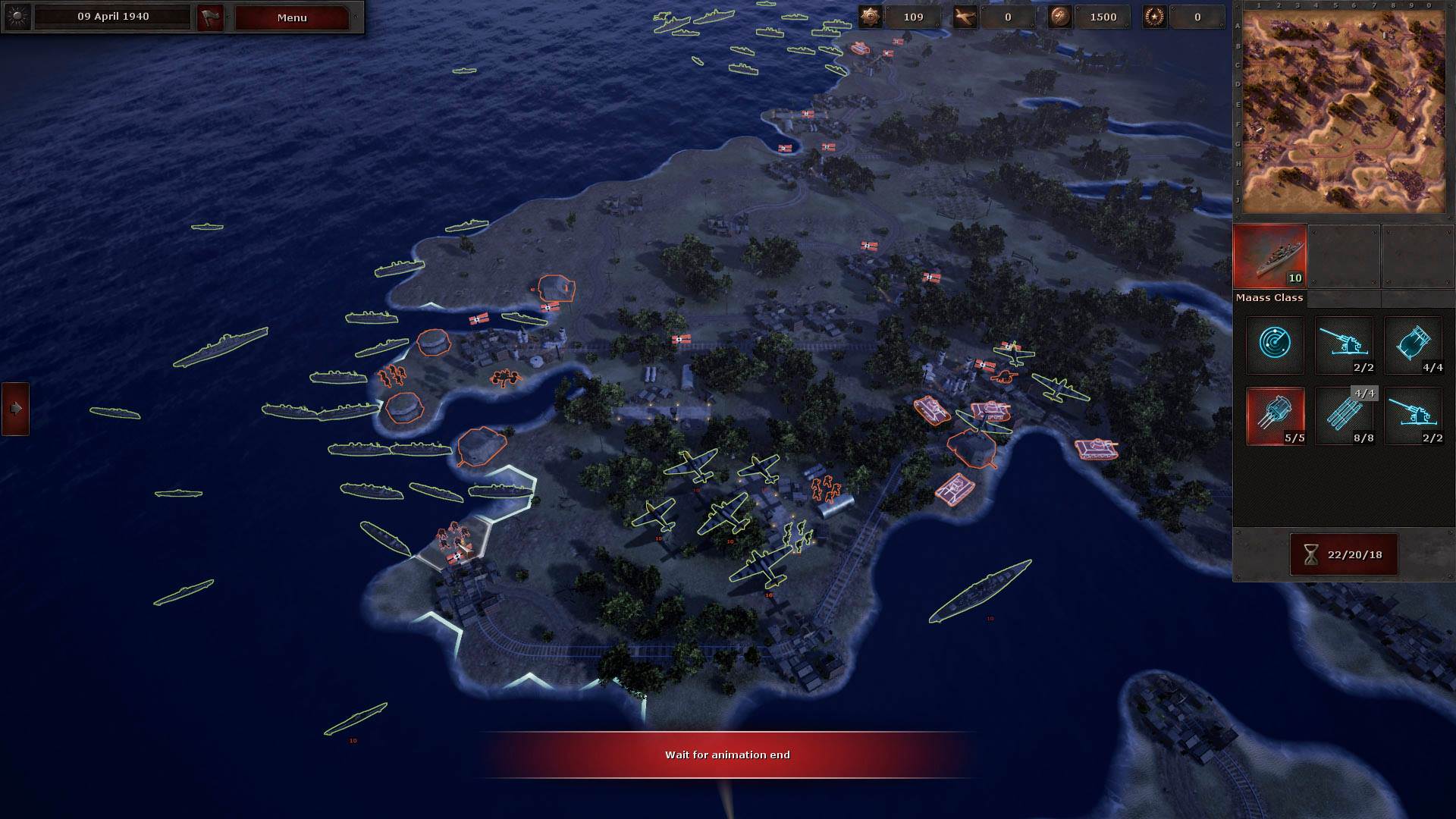 German infantry and reconnaissance units start on the transport ships. They have to land on the western coast of Norway. Also Germans can begin an invasion with light land forces available on the first turn – with the support of aviation and naval artillery.
The operation involved large German ships: 'Scharnhorst' and 'Gneisenau' battleships, 'Admiral Hipper' cruiser, as well as Type VII submarines and German Type 1934 destroyers. They will face the Royal Navy at the sea. Also expeditionary forces transport ships approach the western coast of Norway in order to prevent the German occupation.
You will command the key battles of the Danish-Norwegian operation: the naval clash of 'Scharnhorst' and 'Gneisenau' with HMS Renown, the Royal Navy battle with German destroyers near Narvik and the German forces' assault of Oslo from the sea.
This is the most complex operation of the first three scenarios:
You have to command naval, air and ground forces at the same to secure the landing operation;

The AI acts strategically – in the same way as the Allies did;

The are multiple ways to achieve victory.
The update will be available in the coming weeks.