Capital Ship Abilities
Further to recent developments for the mod Star Trek Armada 3, I recently mentioned that we're well on the way to completing our in-game ship abilities. Here's a quick run down of the current federation ship abilities we have in place.
---
Galaxy Class: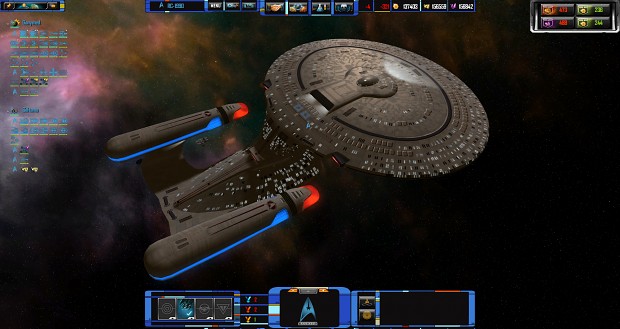 Photon Torpedo Spread:
Fires a volley of photon torpedoes at multiple targets
Tachyon Beam:
Fires a tachyon beam that drains the targets shields.
Attack pattern Alpha:
Puts the ship on an aggressive attack footing, increasing damage and manoeuvrability for a short time.
Antimatter Spread:
Spreads a pyrotechnical display of antimatter around the ship blinding enemy targeting sensors for a short period.
---
Sovereign Class:
Target Weapon Arrays:
The ship directly targets the enemy vessel's weapon arrays, reducing their weapon damage for a time.
Fleet coordination:
The ship coordinates fleet maneuvers increasing their weapon range and their chance to hit
Hangar Bay Extension:
Extends the hangar bays abroad the vessel, allowing a greater number of fighters to be deployed.
Emergency launch protocol:
This emergency measure allows the vessel to deploy fighter craft at a significantly increased rate for a period.
---
Ambassador Class: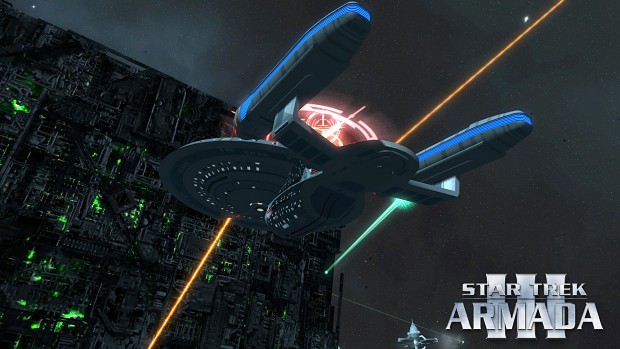 Colonize:
Standard colonization ability
Remodulate Shield:
Re modulates the vessels shields, rebuilding some of the shield power for a time.
Shared Warp Field:
Extends a low level warp field around the ship. The ship itself, and any others in the range of the field gain a speed boost temporarily.
Long Range Scan:
Scans a distant gravity well with long range sensors, revealing everything in the well for a short period of time.
---
Phoenix class (Nebula Variant):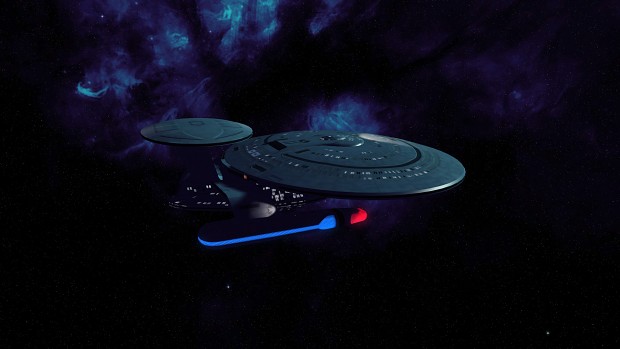 Extend Shields:
Extends the shield grid around a group of vessels sharing all taken damage.
Enhanced flow regulators:
Increases the antimatter regeneration rate and reduces ability cooldown
Engineering Teams:
Sends out teams to repair friendly vessels in a radius around the ship.
Target Antimatter:
Fires a torpedo at the enemies antimatter storage, detonating it and disabling abilities for a short time
---
Nebula Class: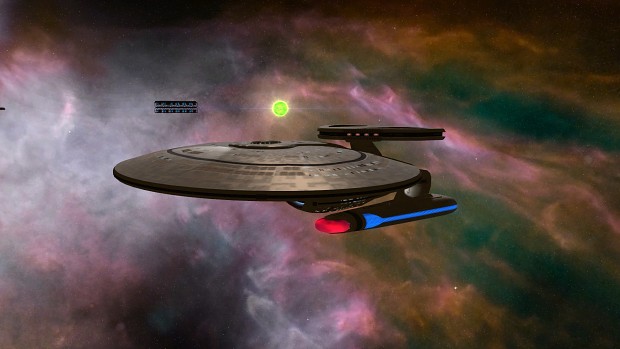 Gemini Effect:
creates temporal copys of a targeted frigate or cruiser for a limited time.
Shield Disruptor:
Fires a beam at the target that disrupts the shields for a short time allowing weapons to damage the hull directly
Enhanced Atmospheric Sensors:
Increases planetary bombardment damage, due to enhanced targeting abilities.
Point Defense System:
Defense systems on the ship activate, shooting down enemy ordinance, reducing damage.
---
- Enjoy