Dearest Fans!
It has been a long time since I have posted an update, and for that I am sorry. Unfortunately, the whole process of settling into real life has been a bit drawn out and slow, and I'm only now getting some time to resume modding. It's a pain, and I'm sorry that I've made all of you wait, but I hope that you understand.
I have a relatively nice update for you today that touches on many aspects of the mod. Some of it is very exciting (in my opinion), while other parts are more conceptual or infrastructural, so they may not be that great. Anyway, without further ado, let's get into it:
Infrastructural/Behind the Scenes:
The first part of this update concerns some infrastructural work we have been doing in order to make ZM development and the mod itself a bit better. The biggest area in this respect is work that VanAdrien has been doing with the UserInterface and optimization. Those of you who are familiar with his work will note his attention to detail and high quality work, but you may not be aware of his work in optimizing Company of Heroes, making it more powerful and more lightweight. This will allow ZM to be a smaller mod without sacrificing any playability!
Another key part of VanAdrien's work is on cleaning out the mod. Currently, the mod is at 6.5 GB, of which approximately half is bloat, obsolete coding, or otherwise inefficient design. We expect the mod to release at a significantly smaller size than this, and VanAdrien's work is key to this.
Lastly, we are making plans for a new website and internal subversion network, with which we can speed up development. This will allow us to have a repository copy of the mod which will be centralized, allowing everyone to contribute to development at the same time!
For the record, the team currently includes myself, Odysseus and VanAdrien, with occasional support from Aidas2, SirPsycho, TheSoldier, and a few others.
UserInterface and User Experience:
The next part of this update concerns some exciting work which you, the users, will interact with every time you play this mod. This is, of course, is the UserInterface, or UI, and the other experience components we are working on. VanAdrien is doing some amazing work as part of his optimization project in which he is creating a new UserInterface for the mod. It is a bit too early to show it ingame, but you can expect to see this very soon.
Another exciting piece of work coming from VanAdrien is a totally original soundtrack for the mod. More information will follow in upcoming updates!
Digital Art:
We have some exciting new models to show you this update, with some of them having huge significance to our development and to the CoH community, so without further ado, let's get to some goodies:
The first model to show off will be made available to Survivor players using the International Doctrine: the Mi-8 Hip. One of the most popular helicopters employed by the United Nations, the Mi-8 is used in ZombieMod as part of a resupply and reinforcement ability. This ability allows you to remove squads from the battlefield and receive their resource cost in return, allowing you to exchange squads at critical moments in the battle. However, beware, as the helicopter does not come with armament, and is vulnerable while it is waiting for passengers!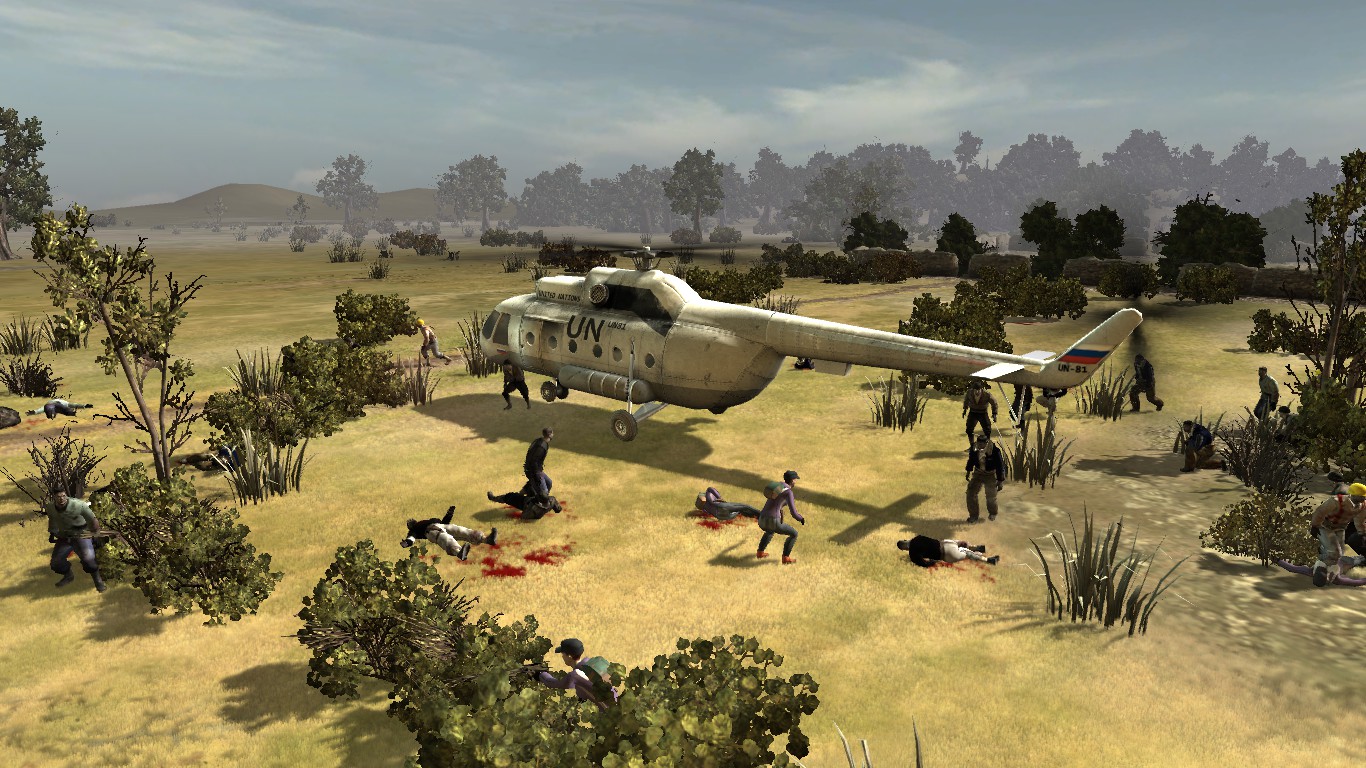 The next model to show off is the rebirth of the Battlebus, one of the staples of the Survivor's Civil Empowerment doctrine. This behemoth is meant to show the ingenuity and resourcefulness of the survivors, combining a school bus with excavator treads and a turret armed with anti-tank missiles. This combination allows survivors to transport squads to the front line and to deal hard blows to hardened enemies, buildings, or vehicles.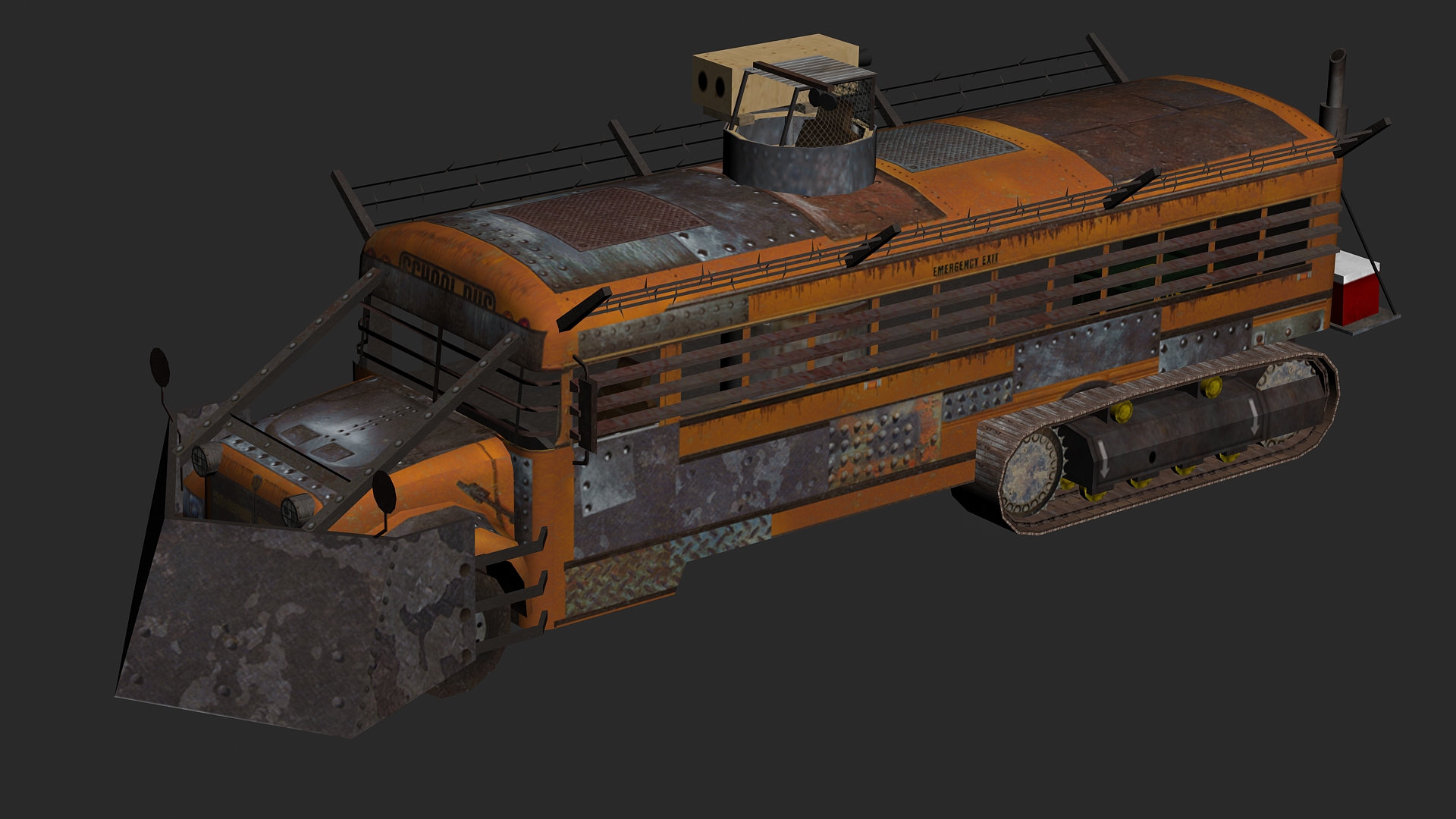 Of course, we have also been continuing work on small arms to fill out the roster. TheSoldier has been generous to work on military weaponry for us, while I have been working on civilian armaments. Be sure to check out the image section for more renders!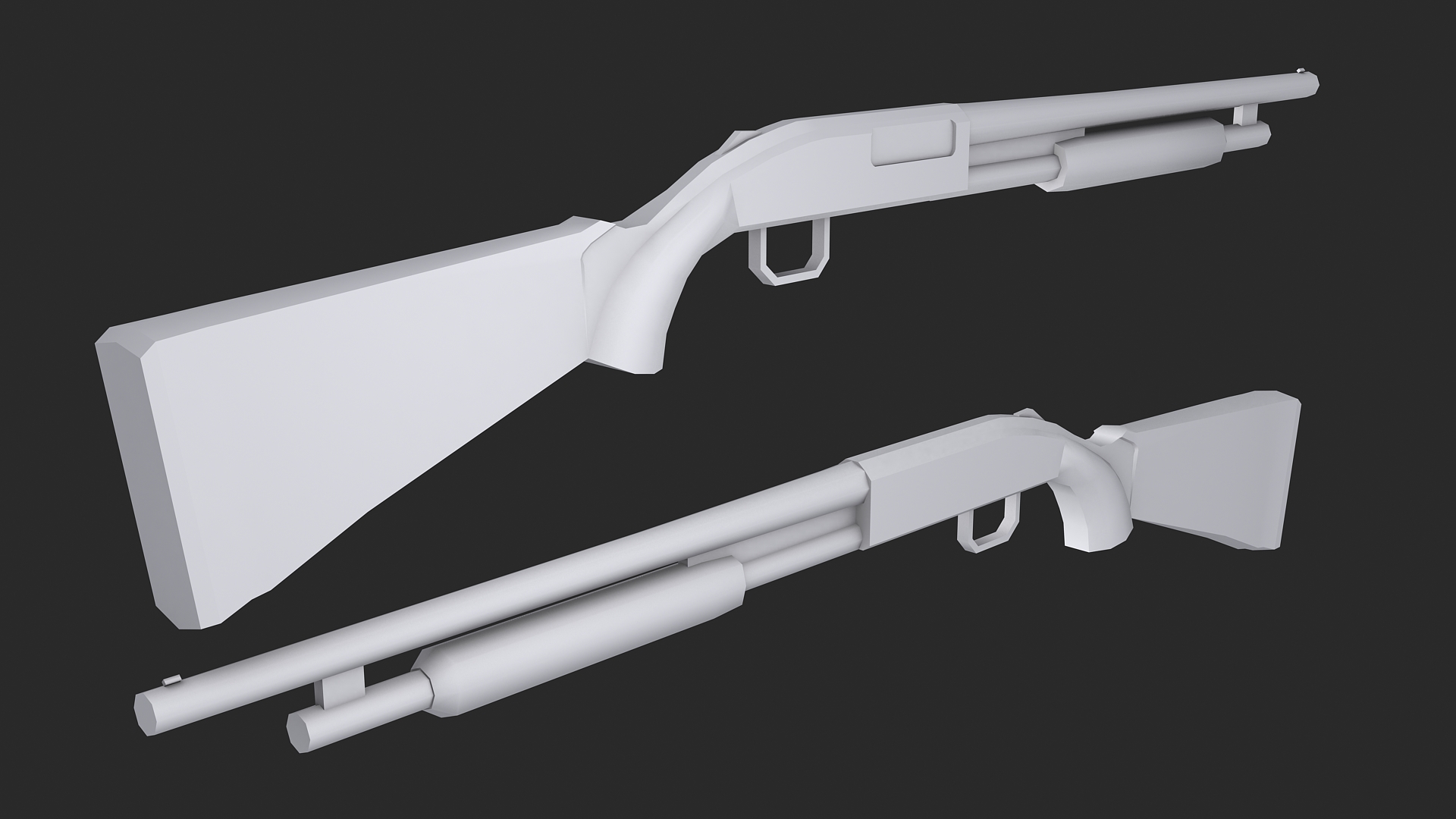 Finally, the part that you all have been waiting for (although you might not have known it yourselves): the first totally custom infantry model in ZombieMod. This represents a large leap forwards in our capabilities, as this shows that we are capable of creating character models which are purpose built for our mod, lower poly than the original models, and are more customizable. Furthermore, we will be able to randomize survivor models, leading to the impression of totally unique squads. More information on this is to come.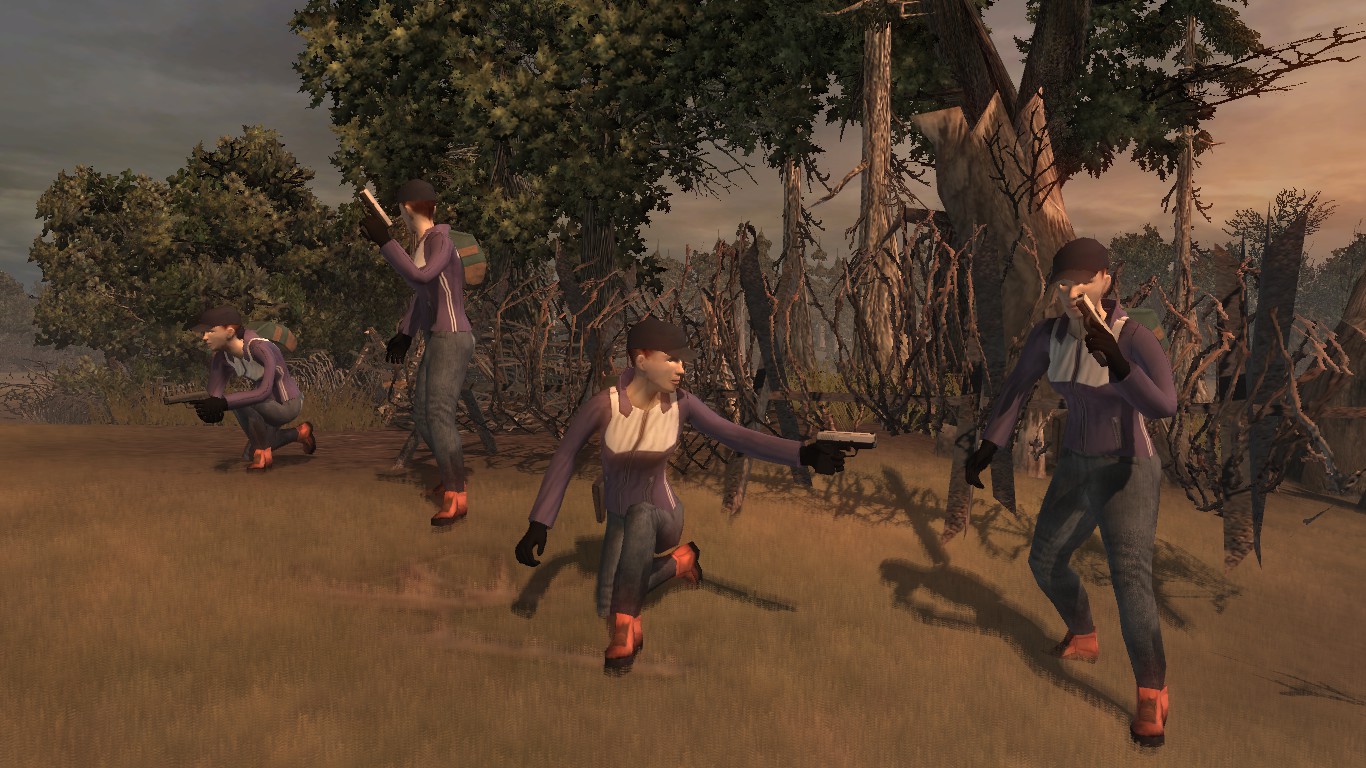 Maps, Balance, and Faction Concepts:
The last component of this update concerns some more gameplay related aspects of the development. We want ZombieMod to be a casually competitive game, with a great faction interplay like the original Company of Heroes' Americans and Wehrmacht had. It is important to us that both compstompers and competitive players find something to love when playing our mod. For this reason, we have been vigorously refining our concepts, and have been working on developing a unique interplay between the Survivors and the Bandits. We have been working on implementing unique faction abilities, units and concepts which allow for diverse gameplay options, but are not too gimmicky or absurd so as to impact competitive play. To further this effort, we have temporarily halted development on the Zombies, because we want to ensure that the Survivors and the Bandits are as refined as possible before adding to the chaos. Furthermore, this allows us time to work on our character modelling and animation skills, so that we no longer have to use the default "unarmed" animation from vCoH.
An other important development is that we have also made selections for the original maps which will be in the first release of the mod. We chose some of the most popular and best used Company of Heroes maps, to supplement the list of custom maps we hope to have on release, as this will allow players to smoothly transition into the ZombieMod gameplay without being confused about map choices. We will provide more information on which maps we have chosen, and how we are converting them to fit the mod, in a later update.
I hope that you have enjoyed this update, and look forward to putting out more in the very near future! We hope to see you in the wasteland soon!
- BDNY on behalf of the ZM team