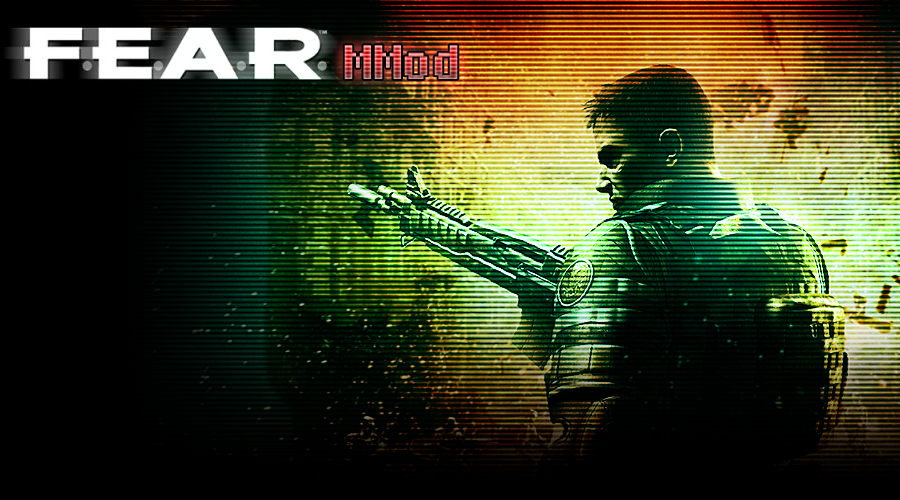 Meet the F.E.A.R : MMod



Hello again, this is Gunship Mark II, again.
First of all - why!
Because why not? Actually 2 reasons :
1) I love this game
2) I love to mod games.
This mod is my side project i have worked on when i was bored or exhausted by other stuff, i loved to play original game, so i finally decided to make a small mod for it, in the tradition of all my MMod's. As you might guess, fear modding community is pretty much dead, which is a real shame, i couldn't find anyting about modding this game, but unofficial SDK for it, which i used for creation of this. I was a little dissapointed because of this. Another dissapointment is toolset, i was not able to edit any particle system in the game, so i forced myself by using unused effects and/or replacing textures with new, "coding" program was nice, but it's more like scripting, so, really, don't expect something really big out of this mod
List of new/modified stuff - here it is...
More gore,
A lot more dismemberment,
More blood,
New blood effects ( mostly sneaky hacks ),
New blood decals,
New Muzzle Flash effects,
New smoke Effects,
New spark effects,
New tracer effects,
New fire effects,
Replacement of ASP Rifle rounds to plasma rounds, Fixed shotgun shell ejection and enhanced muzzle flash
New shaders from Sikkpin ( Chromatic Aberration for distortions, smooth shadows, better lighting ),
New flashlight texture,
New sounds for Shotgun/Pistol/Rifle/ASP Rifle/Cannon/Plasma Weapon,
New sounds for explosion effects,
Tracers show up more often,
Cutting body parts is working almost every kill,
Flashlight battery recharge faster,
BulletTime recharging faster
You can carry more ammo and grenaders ( screw realism )
You can place more mines and grenades at the same time
Bodies stay longer
Gibs stay longer
Heavy breathing and hearthbeat start playing at 45% of HP to warn you early.
It also includes old and forgotten Sikk shader mod, which adds some nice effects, but they might not work for all and i will make them optional.
Let's finally go to media.
Now let's get to some brand new gameplay :
That is all, for now. See you soon guys.