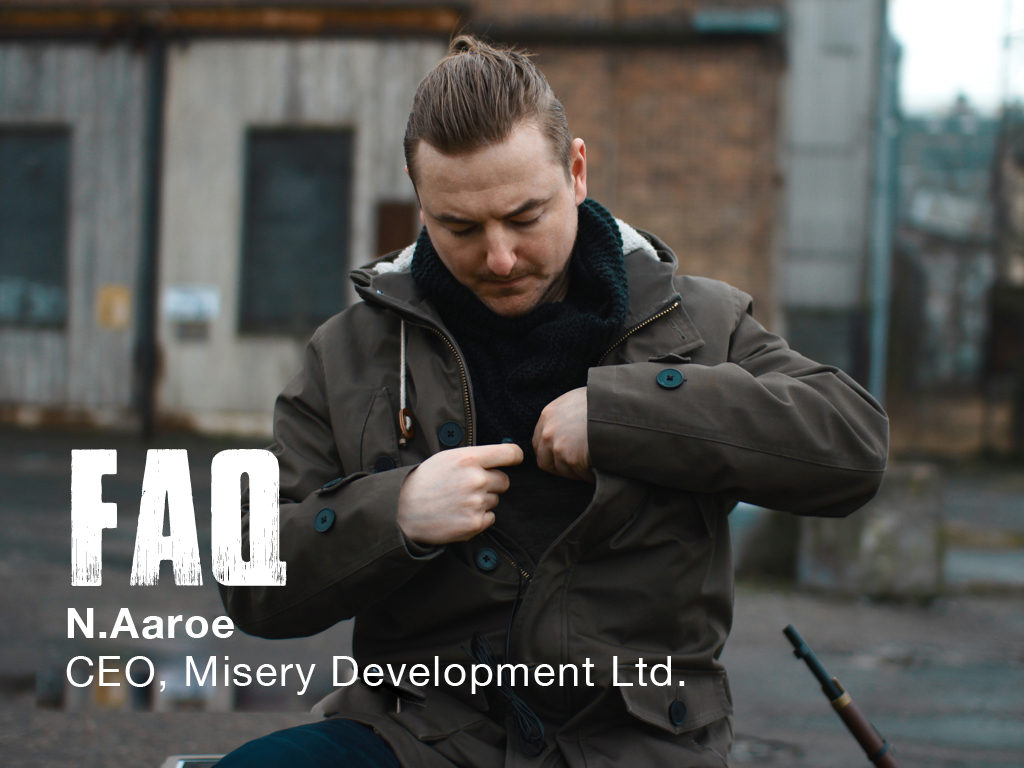 FAQ: What happened on the day of release of MISERY 2?
NICOLAI: You remember this day (March 27)? We had planned for this day in such a long time.
Everything was perfectly set up and many MDT members had synchronized our clocks to monitor and support the publishing of the mod. Within the first minute 10,000 downloads were commenced and our servers broke down. Even the ModDB website could not fully support the huge amount of data traffic and our uploads got screwed again and again.
The comments section on ModDB went bananas and that whole day turned into a frustrating mess, because of the downloads that just kept piling up why the minute.
I even utilized my personal Microsoft Drive account to be able to distribute the heavy mod. However, this instantly in Microsoft locking all of my accounts, emails included, due to 'excessive and violating data traffic'. How's that for tying my hands on the day of release, right? We even posted a live feed of photos showing our rigs uploading the mod in different ways and on different servers. But enough about that. It all turned out fine the day after and our tertiary plans worked out in the end.
FAQ: How many people have downloaded the MISERY mod?
NICOLAI: Currently it's downloaded a little more than 600,000 times, but that's only the numbers that we can keep track off. This quantity of MISERY gamers result in a huge amount of emails, ideas and questions in our mail boxes almost daily. We read and appreciate every single comment, every email and every letter, but we fail at replying to them all. We've set up auto-replies to our main email to let everyone know that we got the messages. Unfortunately our mail servers are also attracting lots of spam mails, resulting in us having to disable the whole 'contact page' on the site.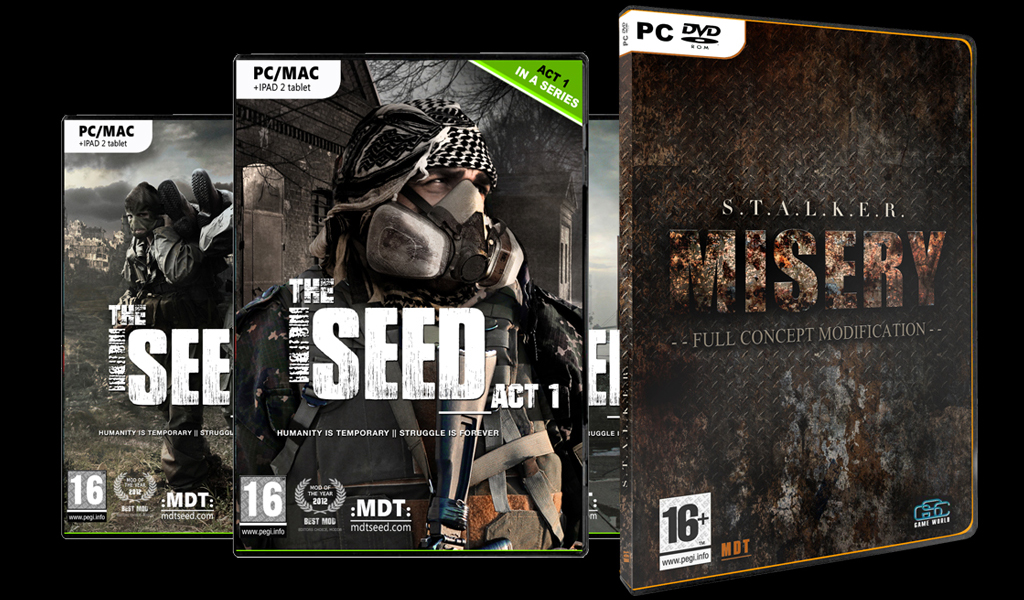 FAQ: How was the year 2014 for the MISERY mod team?
NICOLAI: Like a giant roller coaster. Big things were accomplished, not only technically, but also personally. MDT grew into a large team with a good handful of people devoting many hours on a daily basis to expand and deepen the mod contents. Some of us have met and formed real life friendships. MISERY 2 got released for good and for worse. One thing I've learned is that a mod of these proportions will never satisfy anyone.
2014 is also the year where we rewarded our mod with its own official website.
We felt a need for this in order to present and deliver the mod exactly how we feel like. Some members got married, others had kids, while others quit their jobs to pursue a more focused effort to enter the gaming industry.
FAQ: Does it change anything to win an award?
NICOLAI: It does. It is hugely motivating to see a result of your efforts. We all do this in our spare time and for no financial perspectives whatsoever. There are so many perks beside building the game of our dreams for the sake of our own entertainment. It's the feedback, the critique and the sparring with our audience that keep our wheels spinning. That's why we are even here to begin with.
Having the mod rewarded with an award is a huge thing for a global team. It 'connects' the members and helps boosting the morale of a group, significantly.

FAQ: Do you receive many donations?
NICOLAI: No, none. Websites, Facebook, technical support, VK and the modding itself is all fueled by raw motivation and passion. Donations are against the ethics of STALKER modding, and violate the IP and license of GSC. We have much respect for these guys and consider ourselves guardians of the STALKER franchise.
There are some who consider it a 'donation to MDT' to be pre-ordering our newest game project, The Seed, and for that we are truly grateful. It's an honor to experience such mindset and we shall honor it by making a unique deep, and interesting game.
FAQ: Did you have plans for features that never went into the mod?
NICOLAI: Oh yes, many! People only see what we chose to include in the mod. We have a long list of features that was barely tested. There are so many things to do for this game and ultimately we had to choose some of them and leave the rest be. With the size of our team new ideas were generated daily and we knew that we had to stop at some point to actually wrap it up and share it with our community.
FAQ: How did your heated clash with West Games (AREAL) end?
NICOLAI: It didn't. They are doing their thing, and we are minding our own business.
What's said is said and we will see what the future holds.
FAQ: What is the current status of MDT?
NICOLAI: Some members are taking a well earned break, while others are polishing on the MISERY mod whenever their spare time allows. We stay in touch in our forum and discuss relevant news and topics on a frequent basis. Damjan and I went 'all in' on The Seed project, where we are passionately hard a work every single day to form a new gaming experience. We are all enjoying a very active community and motivating karma surrounding our team and projects in general. We are honored and humble to be able to take on these modding and game development endeavors.
FAQ: Will there ever be a MISERY 3 with new maps and quests?
NICOLAI: I cannot promise such a thing, neither can I rule out the idea.
MISERY grew from non-existent to what it is today in a few years and we are still a young team.
Our team got organized this year and the scale of the MSIERY 2 project really needed that. Now it is apparent who's in charge of translations, bug fixing, pr, and game balancing, so we have our resources well lined up like a small indie team.
You could say that we're an effective team, within the boundaries and framework of our adult spare time and real life obligations. Maybe some other modding team will suddenly contact us with an interest in bringing the MISERY mod further. We (MDT) will remain open and engaged within the community and I have a feeling that it will stay that way for many years to come.
- - - - - - - - - - - - - - - - -
What questions would you like to see answered in the next Update?
Post a comment, feedback or voice your opinion in the comments below.
The Seed
Official Website / Facebook / Twitter / VK
S.T.A.L.K.E.R. MISERY mod
Official website / Facebook / VK
Thanks again and best regards
Misery Development Ltd.