Hey F4NV fans and supporters, and welcome to a very special first Moddb weekly update! Going forward, all content and news we share will also be posted here as well, so that you too will be able to follow all of F4NV's development!
This last week in development has been fairly on-pace, with the focus primarily being on worldspace tweaks, and on getting the areas surrounding Goodsprings polished and ready for showcasing. We're hoping to be showing some of the area off in detail very soon, so keep your eyes peeled for that.
On the content creation front, progress continues on various necessary assets, with our team continuing to flesh out many of the smaller assets we'll need to bulk out the look and feel of the worldspace. Tiny things like streetlights may seem inconsequential to the average player, but really help to make the worldspace look and feel like the decaying remains of what was once a living, breathing world.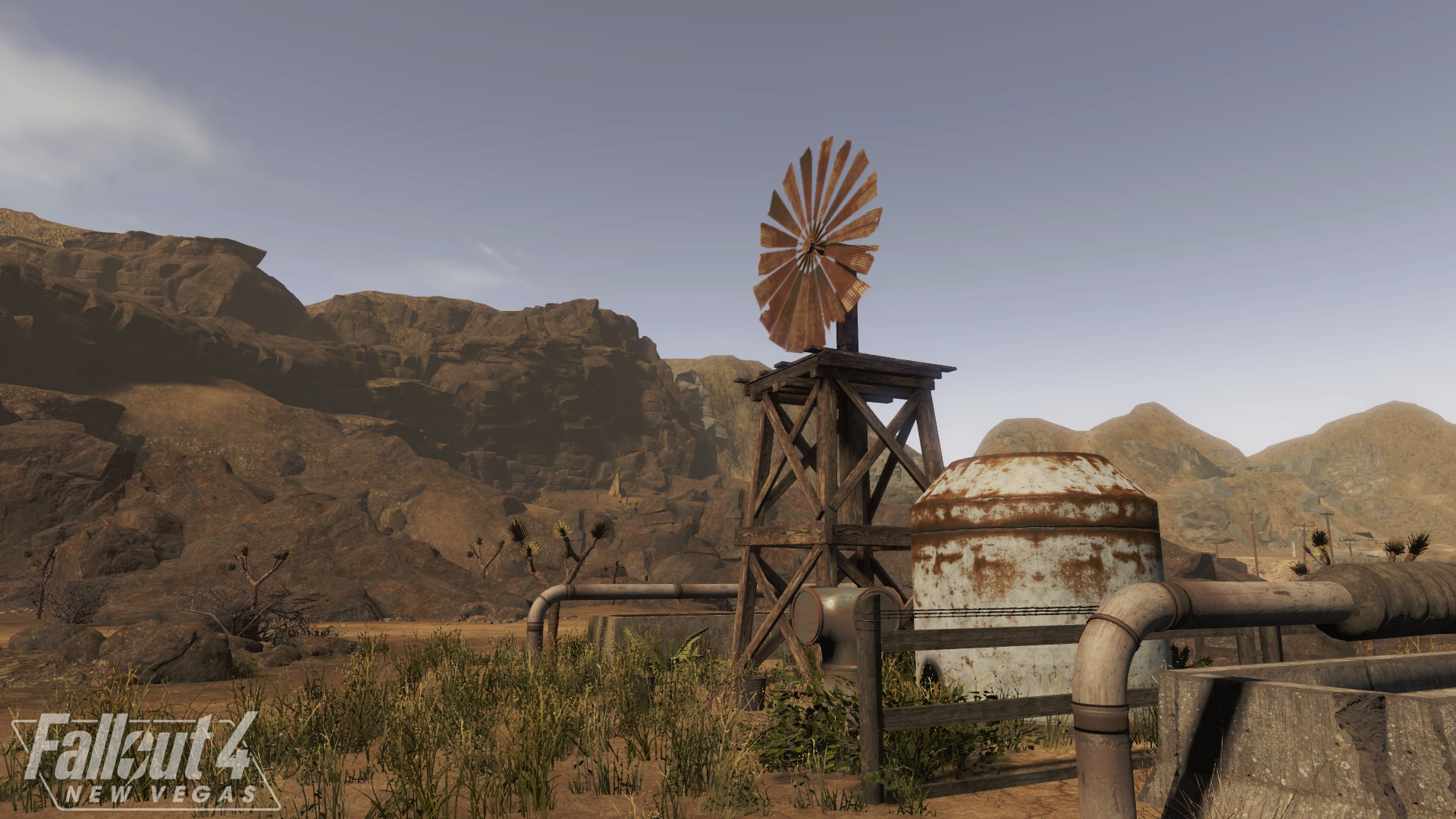 We've also, as you've no doubt seen, recently released a sample of some of the music we'll be using in F4NV. We're all genuinely humbled and happy to see the positive response our supporters have given us. Just to address some concerns - the music we've added will not be forced upon you if you do not wish to have it. During the install process you'll be able to indicate if you want our content or not, so if you'd prefer a more "pure" experience, that's entirely an option.
Given how deep we're currently into development, there isn't much to add right now in regards to major breakthroughs or content additions, so this is a somewhat barebones update. Stay tuned for this Friday, when we'll be - as we do every week - sharing some development content!
Until next time, stay classy!