Hey F4NV fans and supporters, and welcome to another weekly devlog!
This week's efforts have been steady and focused on getting some key worldspace assets in-game and further polishing the areas in and around our current milestone target, Goodsprings. Efforts to start setting key standards and stylistic have been underway, and we've been taking full advantage of the weather system in Fallout 4 to create some varied lighting that really helps to make the world feel much more like one with an ever-changing atmosphere. This week's worldspace screenshots feature some weathers by project lead LD spacetimebender, and they really help to showcase the varied feel locations can and will have in F4NV. Work has also continued on cluttering and detailing the world, and some initial forays into getting worldspace work done a little farther afield have started to bear fruit, and we soon hope to start showing off progress on those areas as we get to them!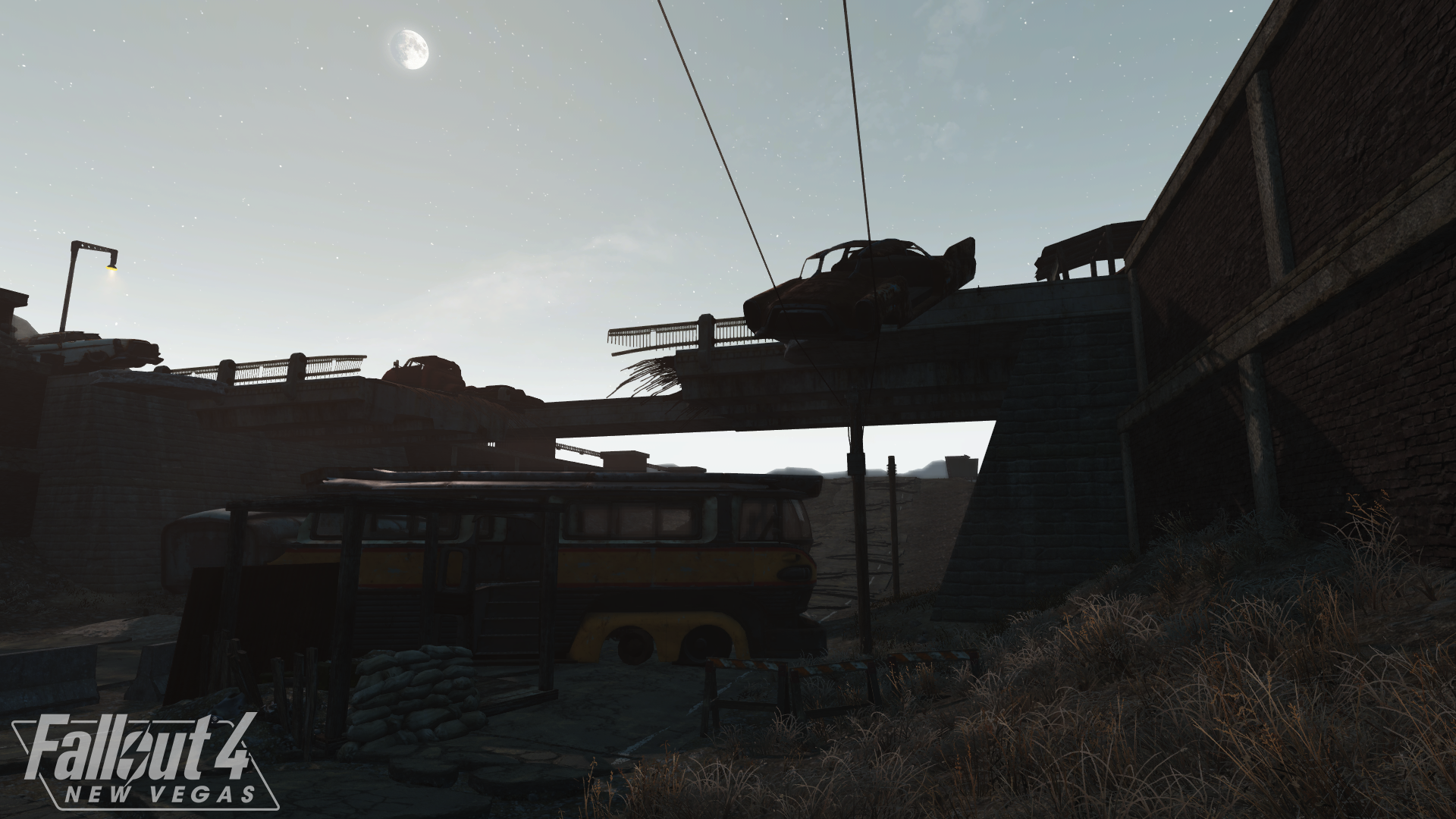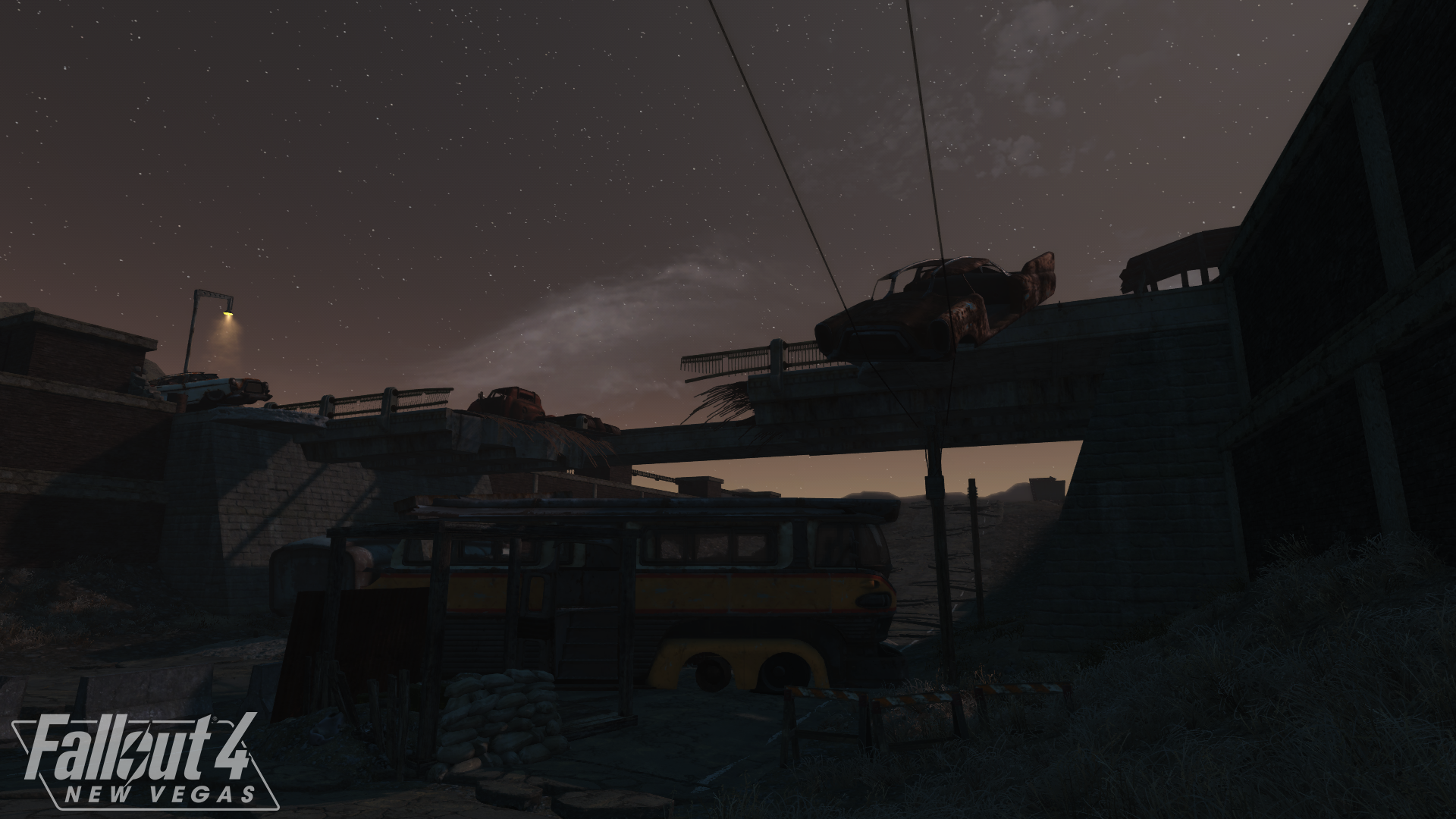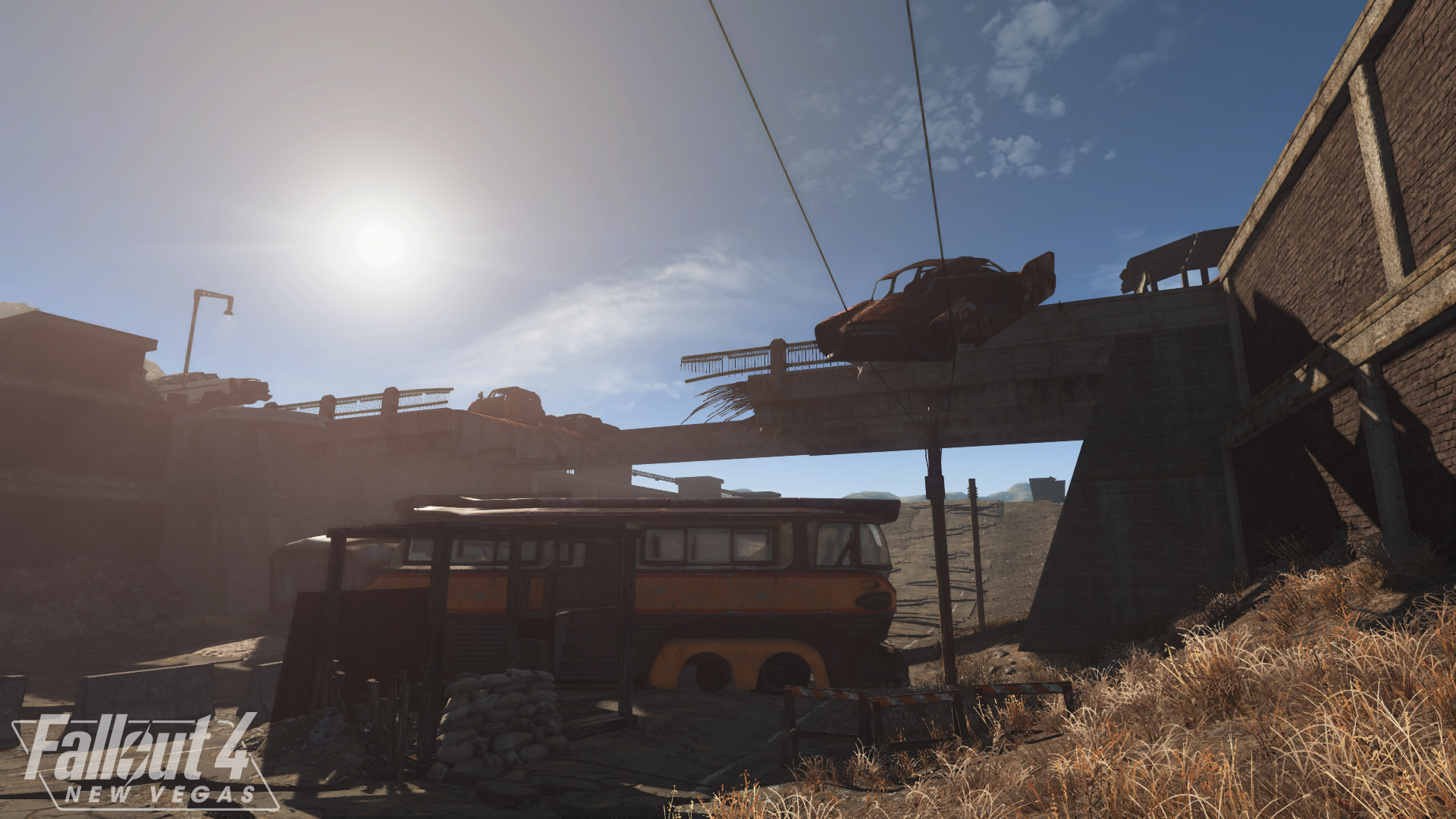 Our assets team have continued work on many smaller objects that we hope you'll soon be able to see in-game, with a primary focus at this point in time on planning for the future. Assets that will be helpful in future areas are being prioritized, and as a result much of the smaller clutter unique to New Vegas or Fallout 3 that never made the leap to Fallout 4 are one of our current focuses.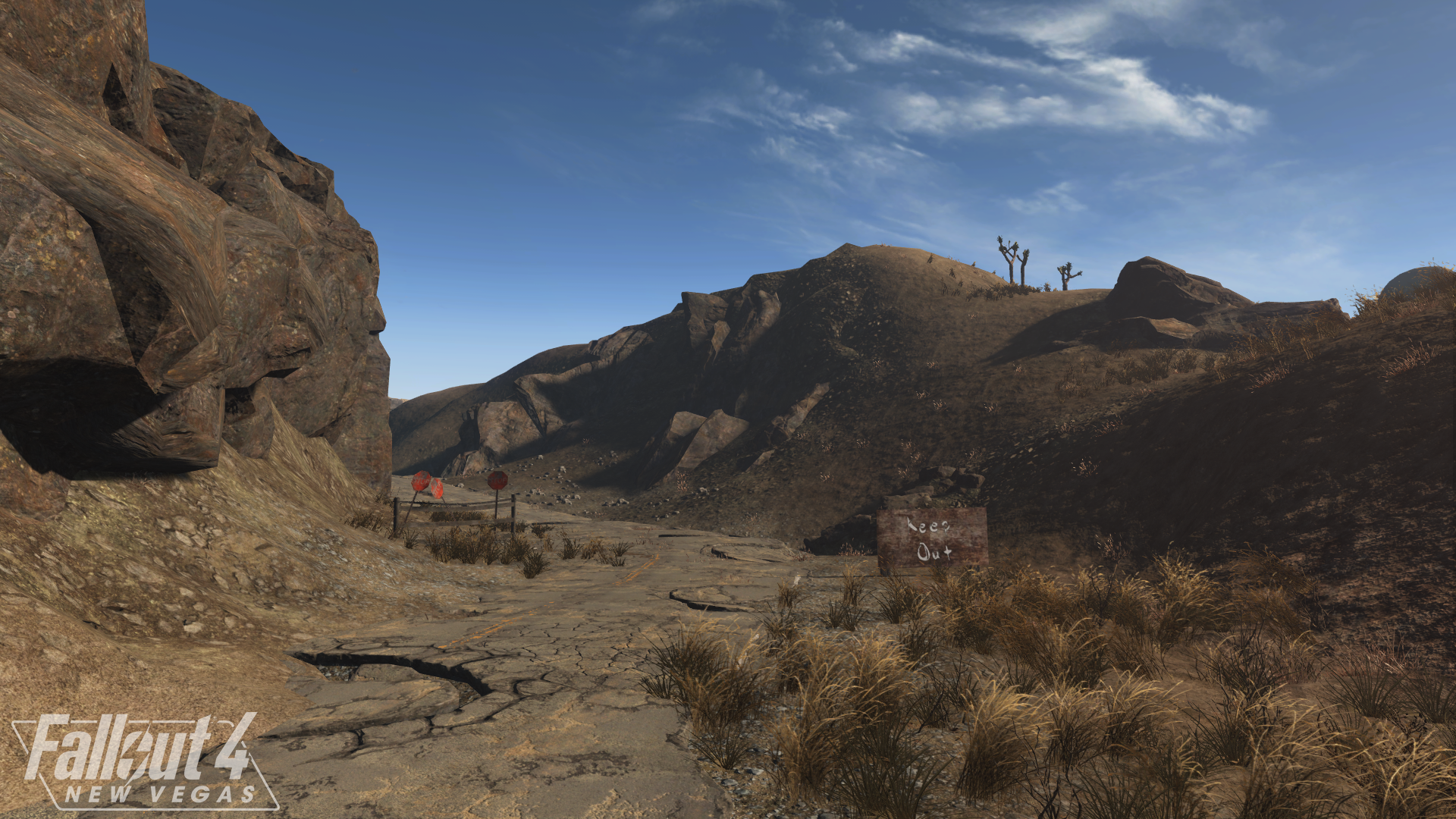 On the community front, we've entered the last 2 days of voting for the ModDB Mod of the Year! F4NV is in the running, and if you haven't voted yet, and want to, we'd really appreciate your support! Even making the top 100 is a huge honor, and to each and every one of you even taking the time to read this, we'd really like to extend the most heartfelt thanks.
Finally, just a reminder that we're always looking for new team members! If you're interested in joining Team F4NV, check out our application form:
Goo.gl
That's all for this week's devlog, but we hope to have some new and exciting news in the very near future - stay tuned for that. Until next time, stay classy!