Battledate 21.10 Good Welcome Citizens,
Reliable sources on board the GDI Orbital Spaec Station Philadelphia have provided a surveillance shot of GDI testing their new Modular Communications Centre. Upgradable with an Ion Cannon Uplink and a Drop Pod Control Node grant the structure command over GDI's Weapon of Mass Destruction and reinforcement capabilities. GDI's Iron Grip of Oppression grows tighter as Elite Drop Pod Reinforcements were deployed in nearby city's.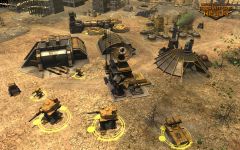 Next up a new Training Program has its first battalion complete the training the new Nod Combat Engineer Squads are the best the Technology of Peace has to offer. Join the Brotherhood and become an Engineer you'll not only get to repair buildings, bridges, secure enemy structures in Kane's Name, But we look after our Engineer's armed with Sub Machine Gun's you'll be able to defend yourself from the Brotherhood's enemies you'll also receive the best training & equipment in Demolitions the Brotherhood has to offer. Join the Brotherhood of Nod today!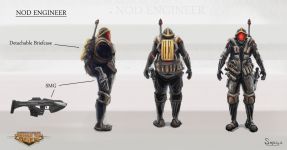 That's all for tonight folk's tune in again later this hour for a Live Execution ;).
-Transmission Ends