The Idea
Like your typical colony management games you can build and manage your school, BUT! In Antacia's Mythical Academy, your gameplay depends on both your actions and the daily events. You can chose your students and their personality and magic abilities will affect your daily events, so... chose wisely. The game revolves around these mechanics:
Tech Tree
Building
Management
You will manage the school as its principal, having full (or almost) control of the whole build. Schedules, Staff, Infrastructure, Students and more. Prepare yourself for the unlikable students and their unpredictable actions.
Concept Art

We are going for a top down simple view in the game, it will be in 2D and with a cartoony visuals. Ill show you first some of the hairstyles both for male and female, and in green the choosen ones.
Students

Now the variations of school Uniforms, and the choosen ones, plus color variations (not chosen yet).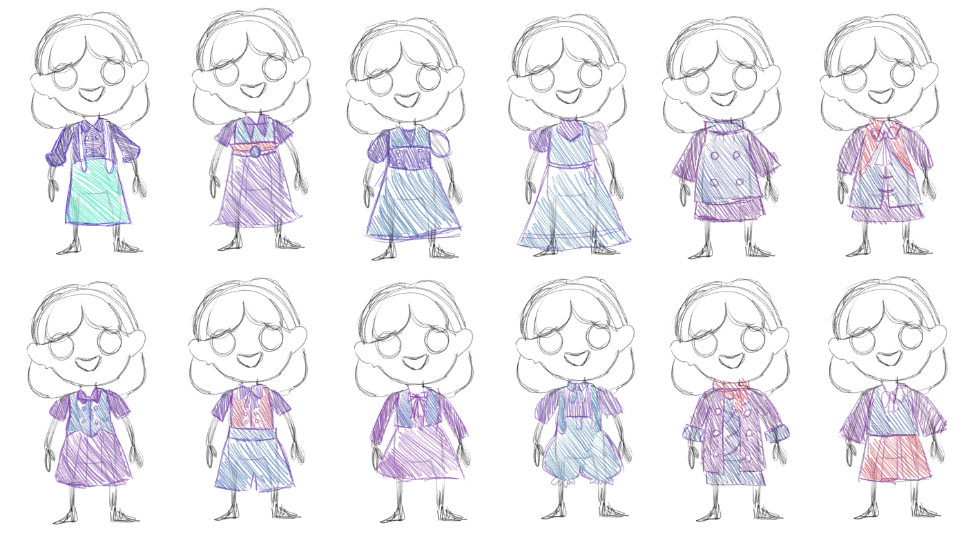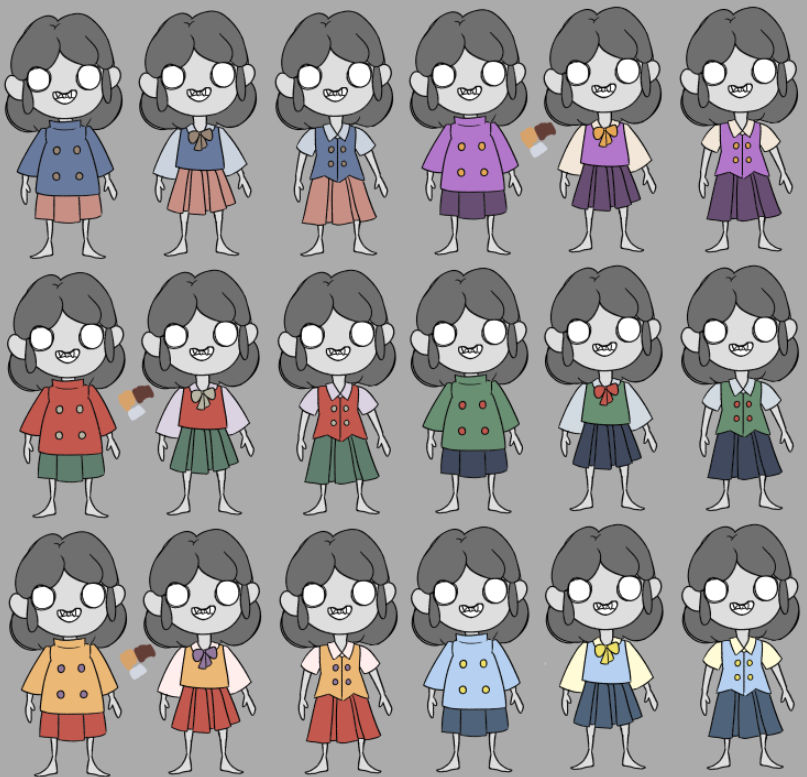 Environment
For the environment we also went by the eliminating the ones we didn't like. Here are all of them and the ones we liked better: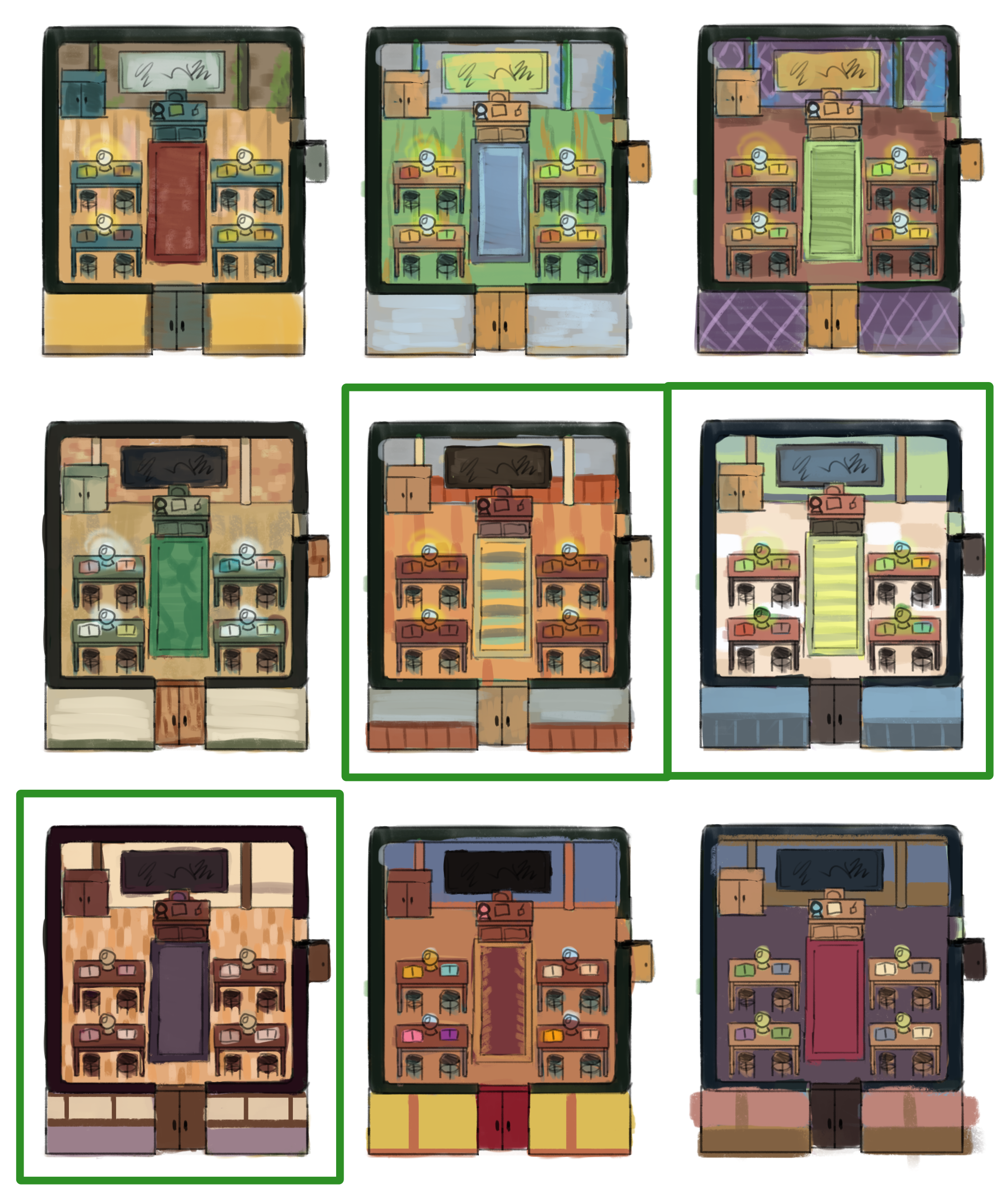 Final Mockup
And finally, the overall look with polished enrivonment so you can have a better understanding of the ambient. Of course there will be different colored objects for different things so, don't think this is all your visual choices!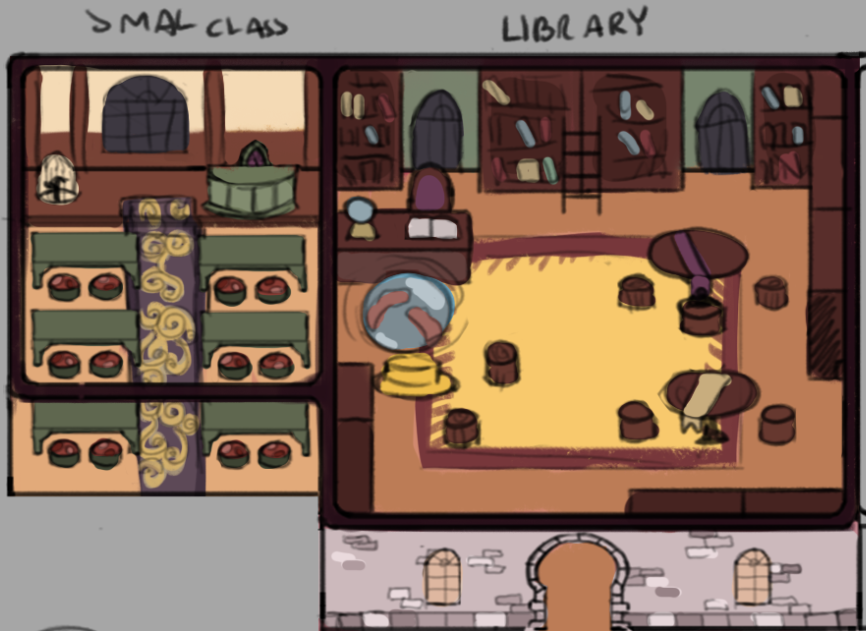 We know this was a long post, but we hope at least the visuals made up for it, if you enjoyed what you saw...
Keep tuned for more updates and upcoming bullshots!