Hello everyone! Long time no see!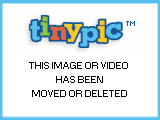 I have something cool to announce now, and that is a weekly update of an Afraid of Monsters: Director's Cut Developer Commentary Let's Play video. In this video, I will be talking about easter eggs, influences, why I designed the monsters, what inspired me to the level designs, and etcetera.
This video shows the mod from the start to the beginning, so it is very spoilish, and I recommend that you play the mod before you watch those videos! Also please keep in mind that English is not my native language, so bare with me. And if you have any suggestions for the video, please tell me, and I will edit the other videos to make you satisfied, as I do anything for my public.
For those who doesn't know what Afraid of Monsters is, it is a Half-Life 1 total conversion, where you play as David, a drug addict who falls into a Psychosis and starts seeing hallucinations. Please don't hesitate to watch the rest of the ModDB page about this mod.
Now here it is, it's uploaded on Youtube, and so will the rest of the videos be, but I will embed them here.
Enjoy! /Andreas Rönnberg
If you liked this mod, then you should check out our upcoming mod Cry of Fear, which is also a Half-Life total conversion. This time, our team is bigger and more professional, and we have made the Half-Life engine look like Source. Check it out here on ModDB, or on our official website: www.cry-of-fear.com