Introduction
Hey everyone! Today we'll be showing you how our project advanced this week!
We were able to get some bullshots done to show an example of what our idea is for the level design and art style, as well as some mechanics for the gameplay.
In-Game art concept
Here we tried to create the early design of what the first room will look like, where the player will aquire their weapon and learn how to use it.
Since in the story the main character gets kidnapped by aliens, we thought that having them start inside a capsule would be and interesting way to enter the level.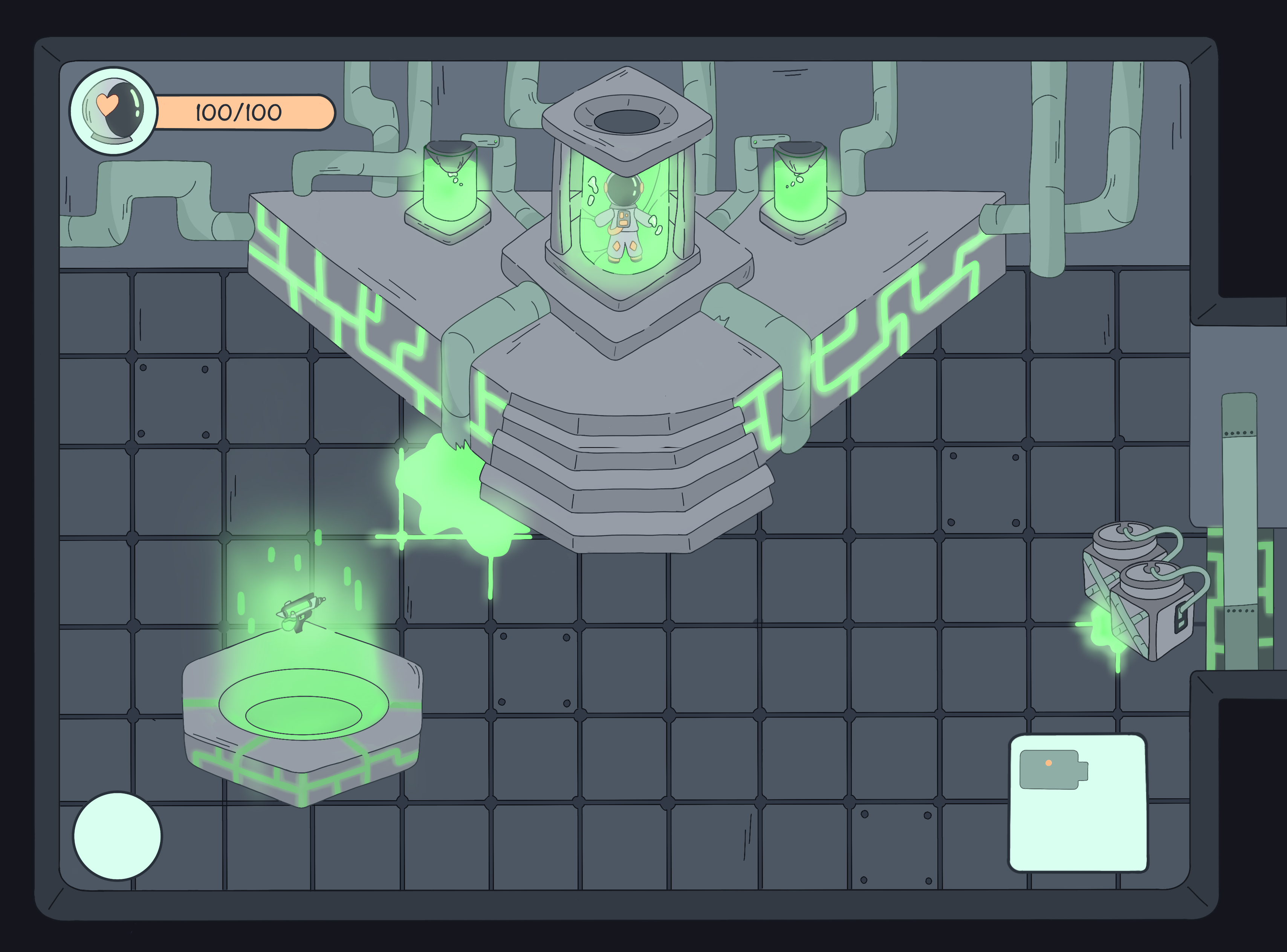 After the player breaks free and grabs the weapon, in order to teach the player how to shoot we thought we could block the door with something for the player to destroy, instead of throwing them into a fight right away.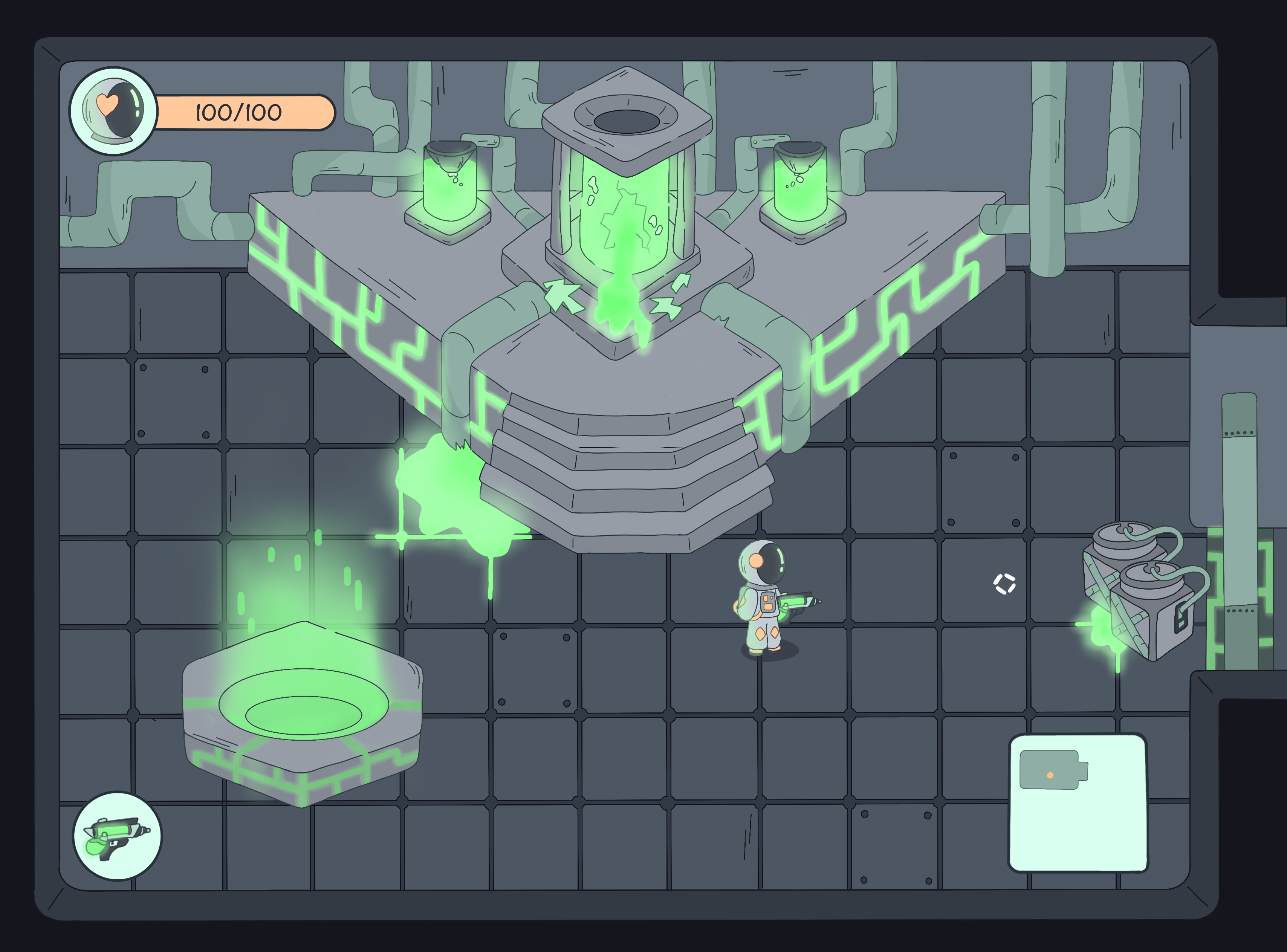 Mechanics
We were able to get three things to work this week.
The player can now move around, pick up items and shoot their weapon!
Conclusion
Hope you enjoyed this update, and that you will keep checking out our progress!
We are having a blast making this game!
Until next week,