Developer Diary #23
Well hello there!
After months of waiting, it is finally time for us to take another go at amazing you with our magical developement mysteries. Let me start off by saying that we are sorry for having kept you waiting for so long, we really do not mean to repeat these long waiting times, but any developement has its' ups 'n downs and that was exactly what we had to go through in the last long while; a lot of ups 'n downs. We are a big team, and sometimes it can be hard to get everything to work as it should, but we finally feel we are more or less back on a reliable track now, and man, oh man, do we have some eyecandy for you guys!
Before we start up with the new developer diary, that I know you are anxious to read, I'd like to thank all those that voted for us in the MOTY contest, the fact that we didn't reach the top 100 might be a wink that we need to get up of the chairs 'n work a bit for it, but it didn't disappoint us much, and we feel confident that we can go a lot further than that as soon as we just try!
Due to the long waiting times you guys normally have to suffer when it comes to our updates, we have chosen to start breaking the diaries into smaller bits, each centering around a different subject .. This way we hope we can spice your everyday modwatch up a bit more, and hopefully also inform your more thoroughly about each individual subject!
Those of you that read the previous developer diaries might remember that back in Dev Diary #20 we showed a map, that MaceCrusherMadunusus had been working on - The exact picture we showed was this one: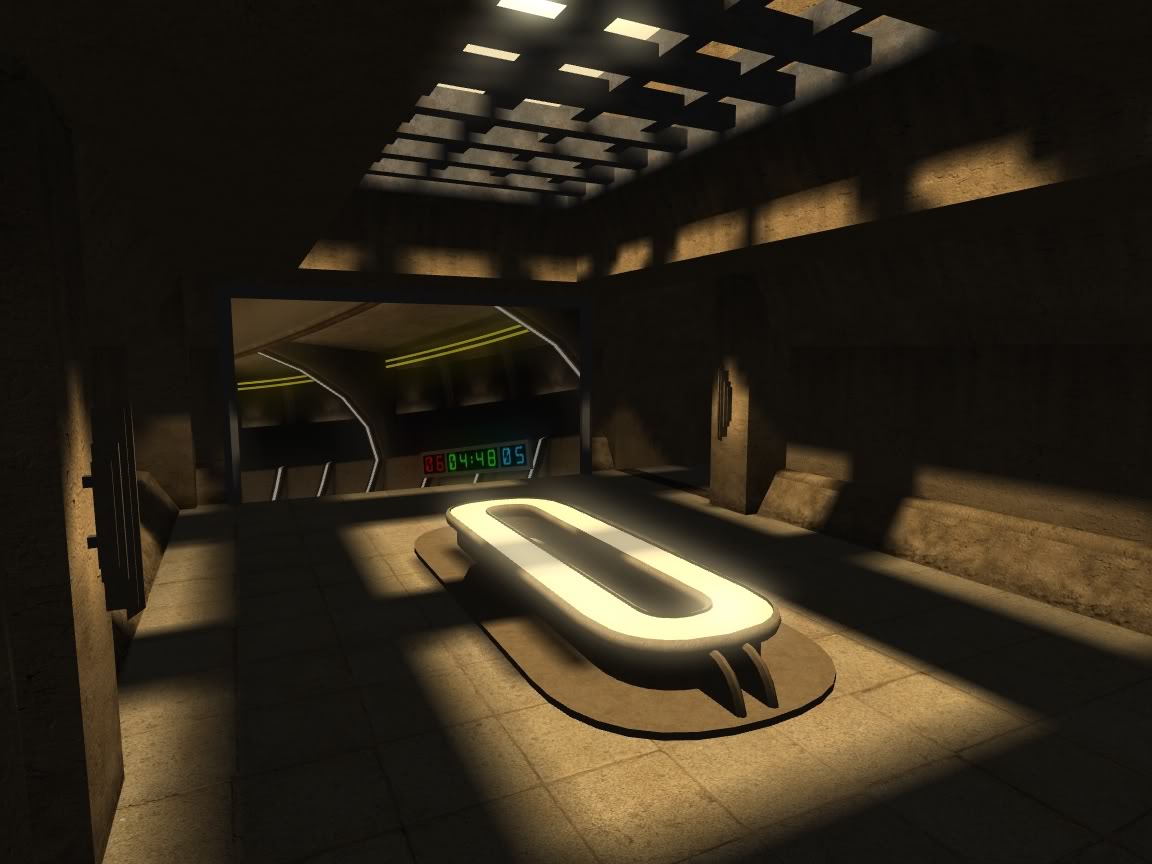 I welcomed you to guess what this picture was from, and what the working countdown could be for, but after many guesses, ranging from a release date, to being for a bomb, noone actually guessed it. It is time to reveal this wonder, and what it brings with it!
The 'Arena'
Everything makes a lot more sense now, yah? ... ... No? Well, a picture says more than a thousand words, so why don't we let a bunch of pictures explain it all, that way you don't have to overuse your brain! :P
Everything seen in the following pictures is WIP and, in many cases, heavily so - This means that it does not necessarily present the final work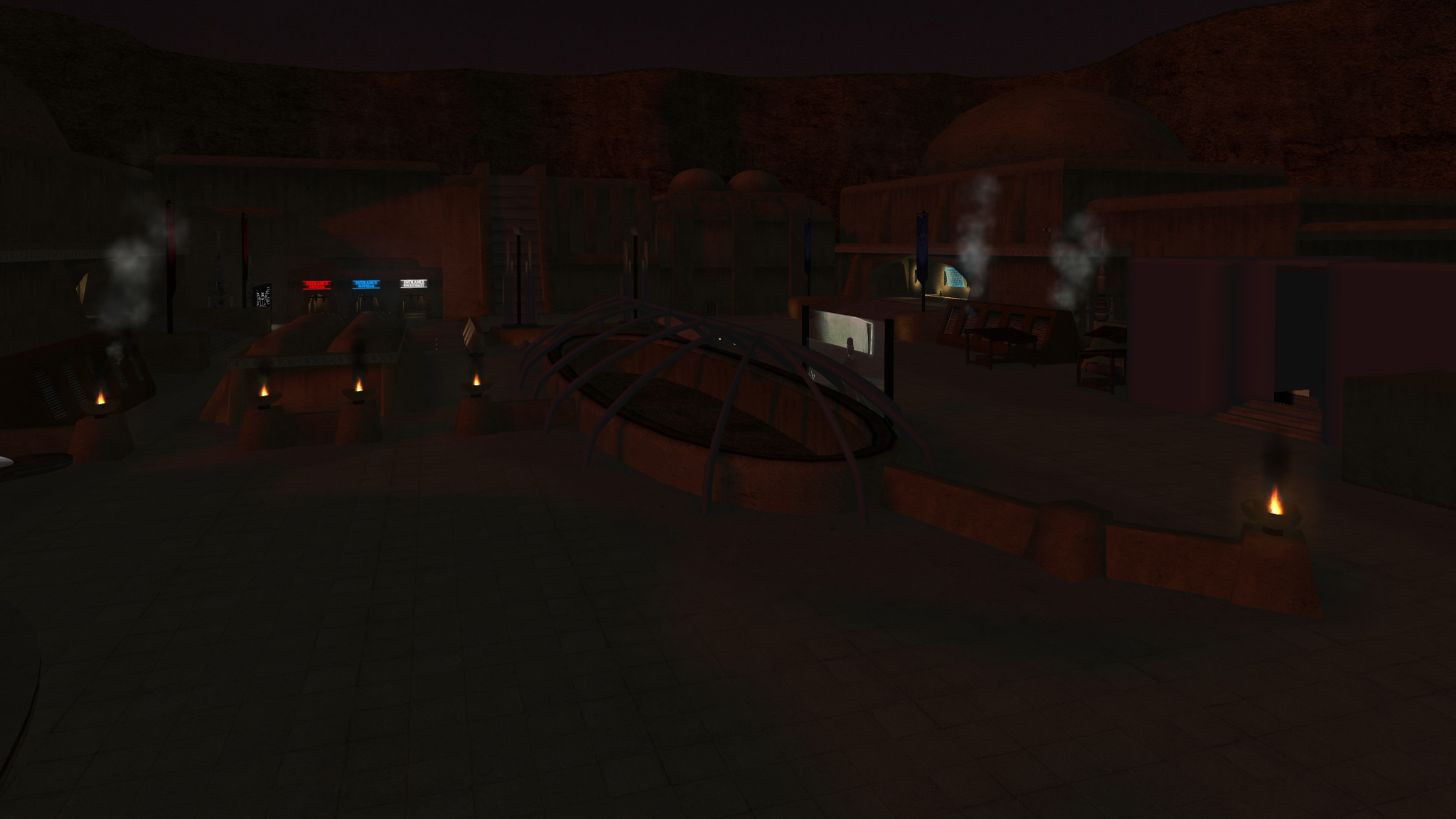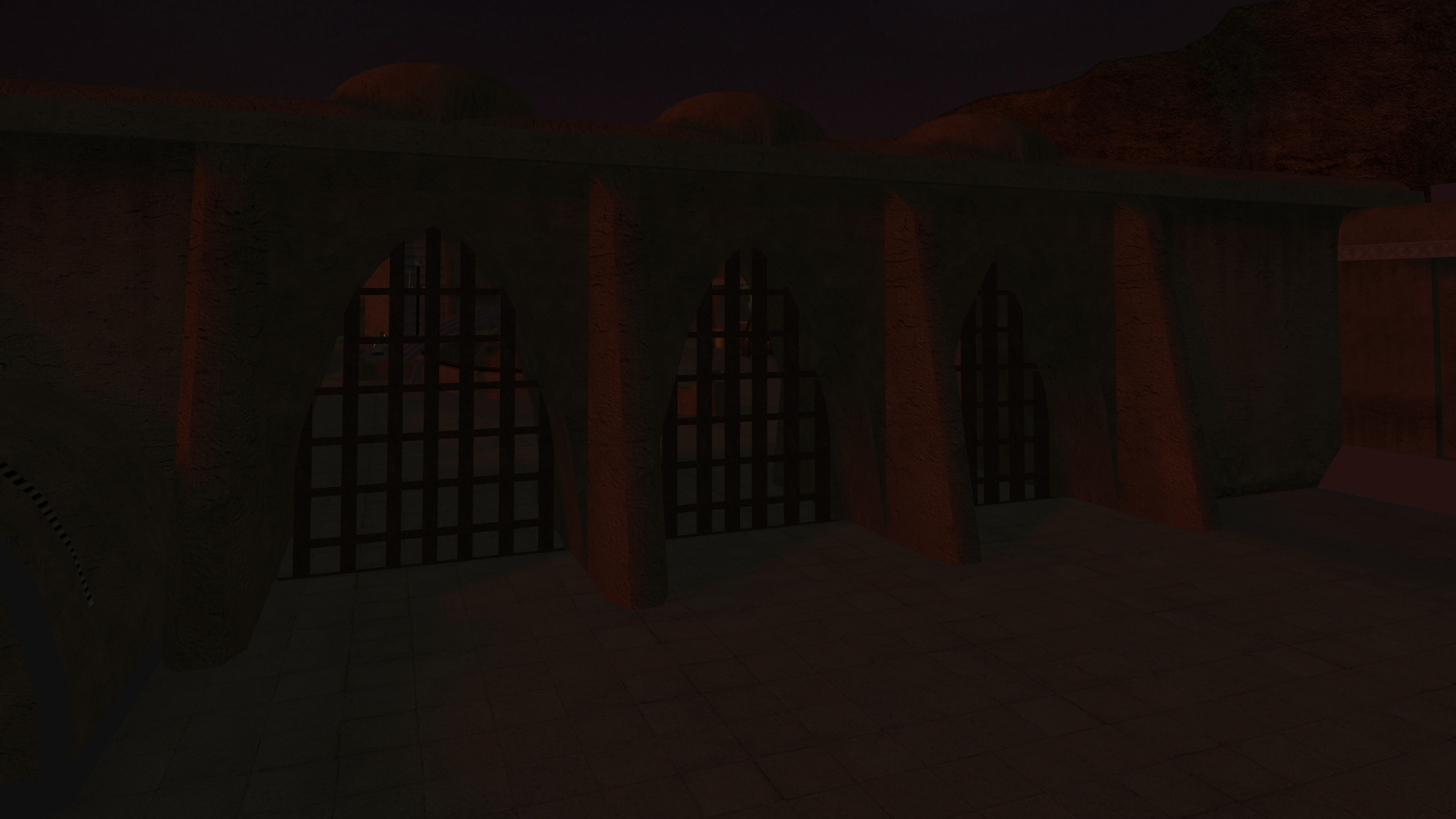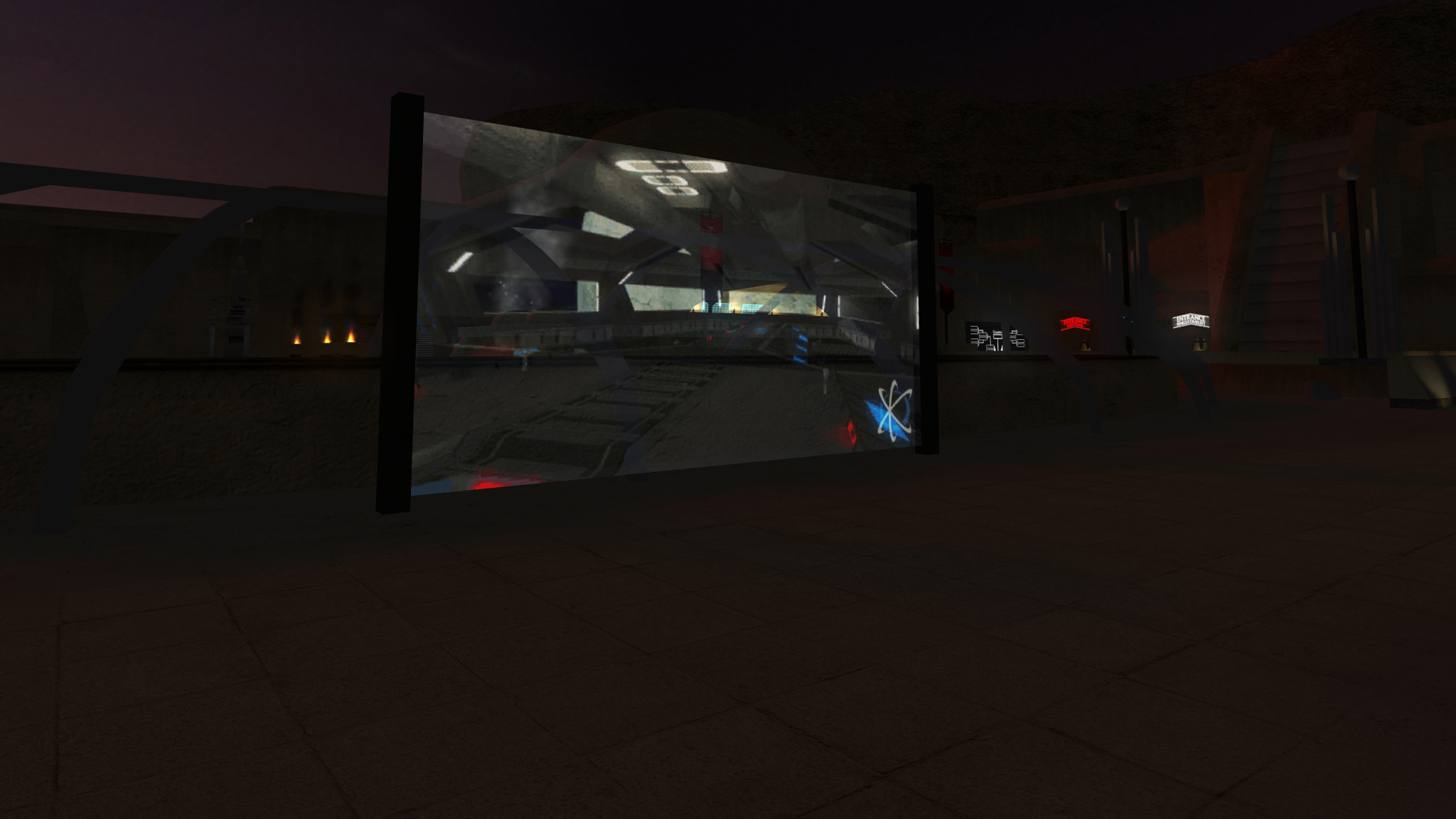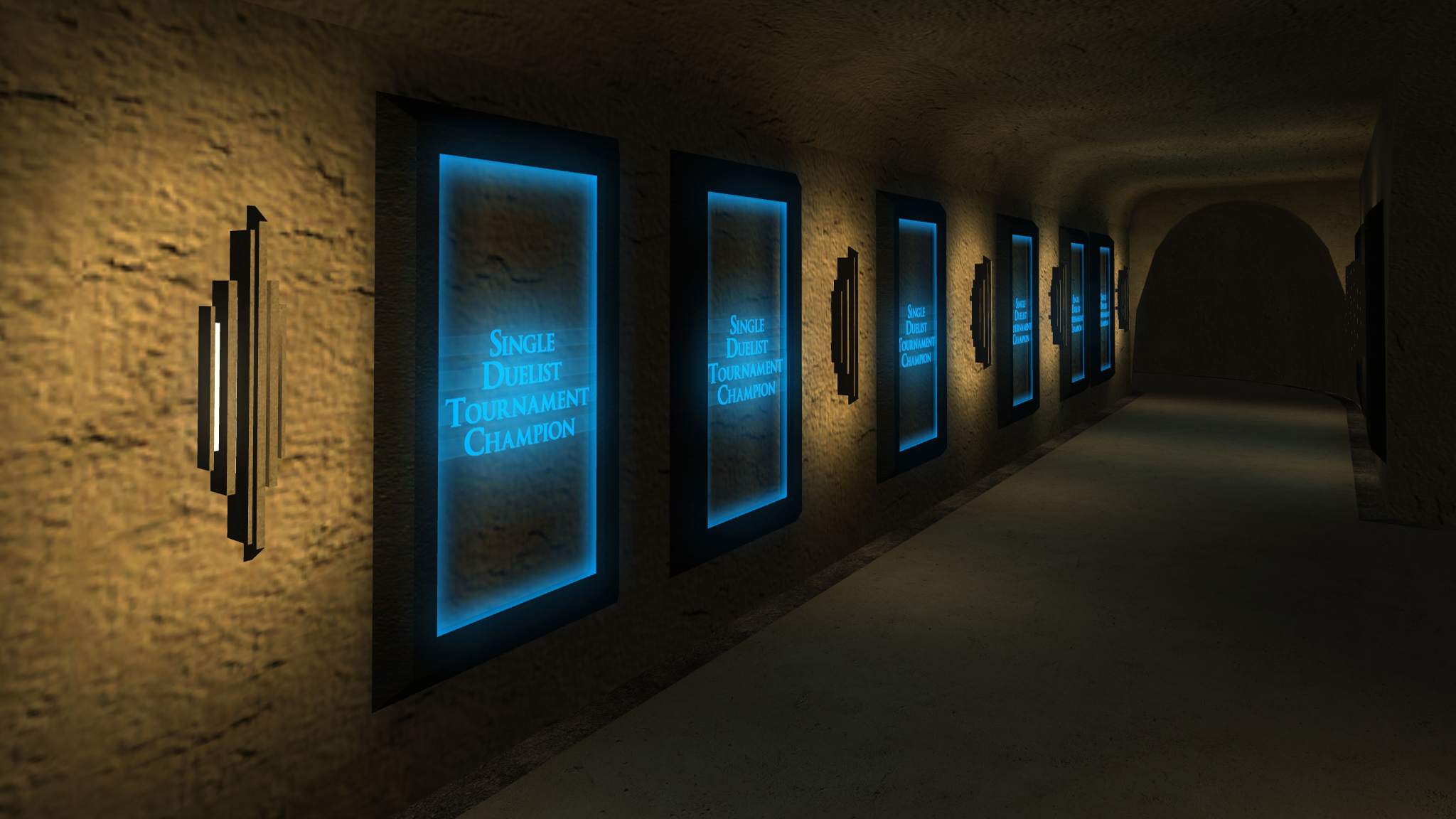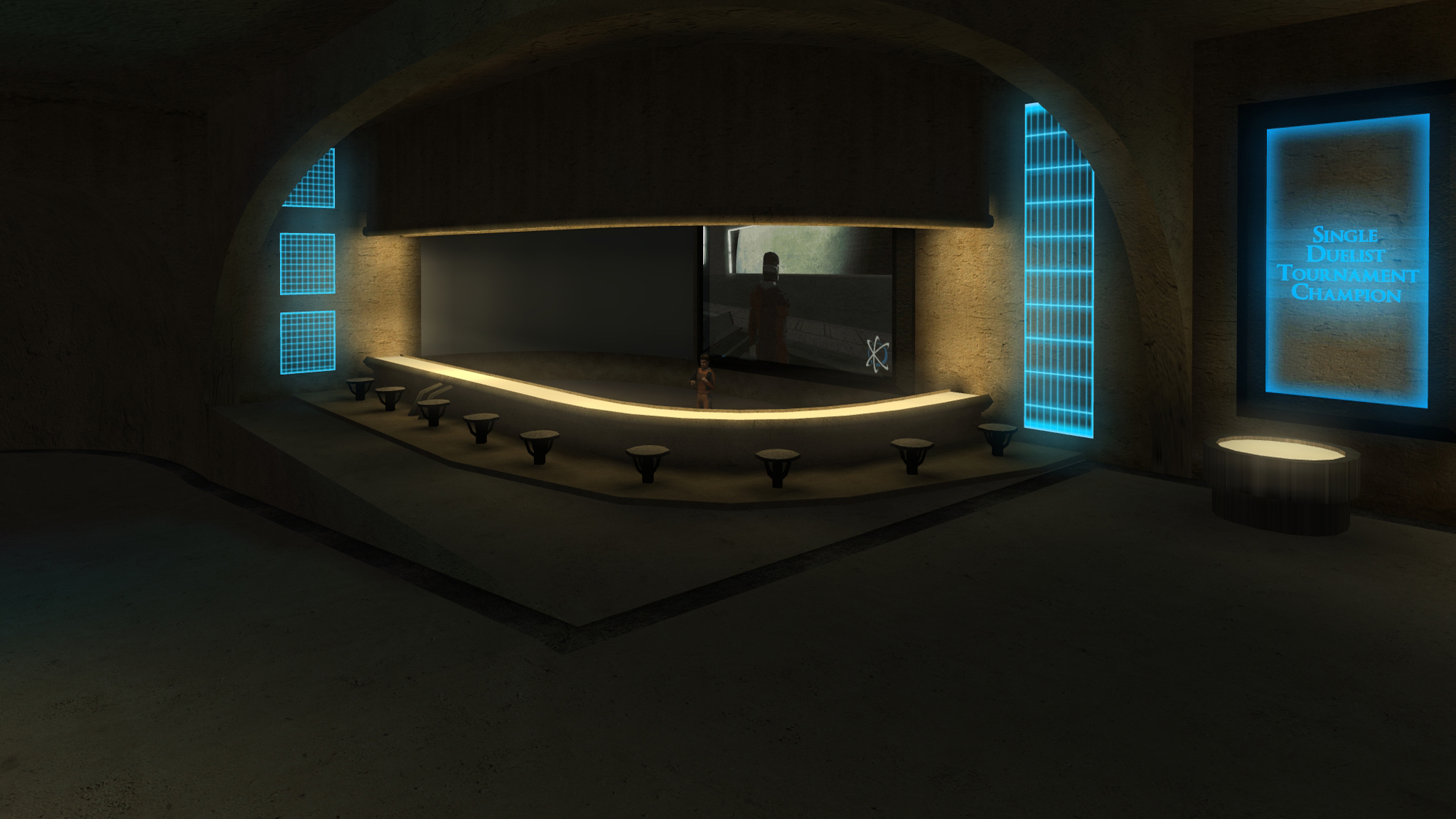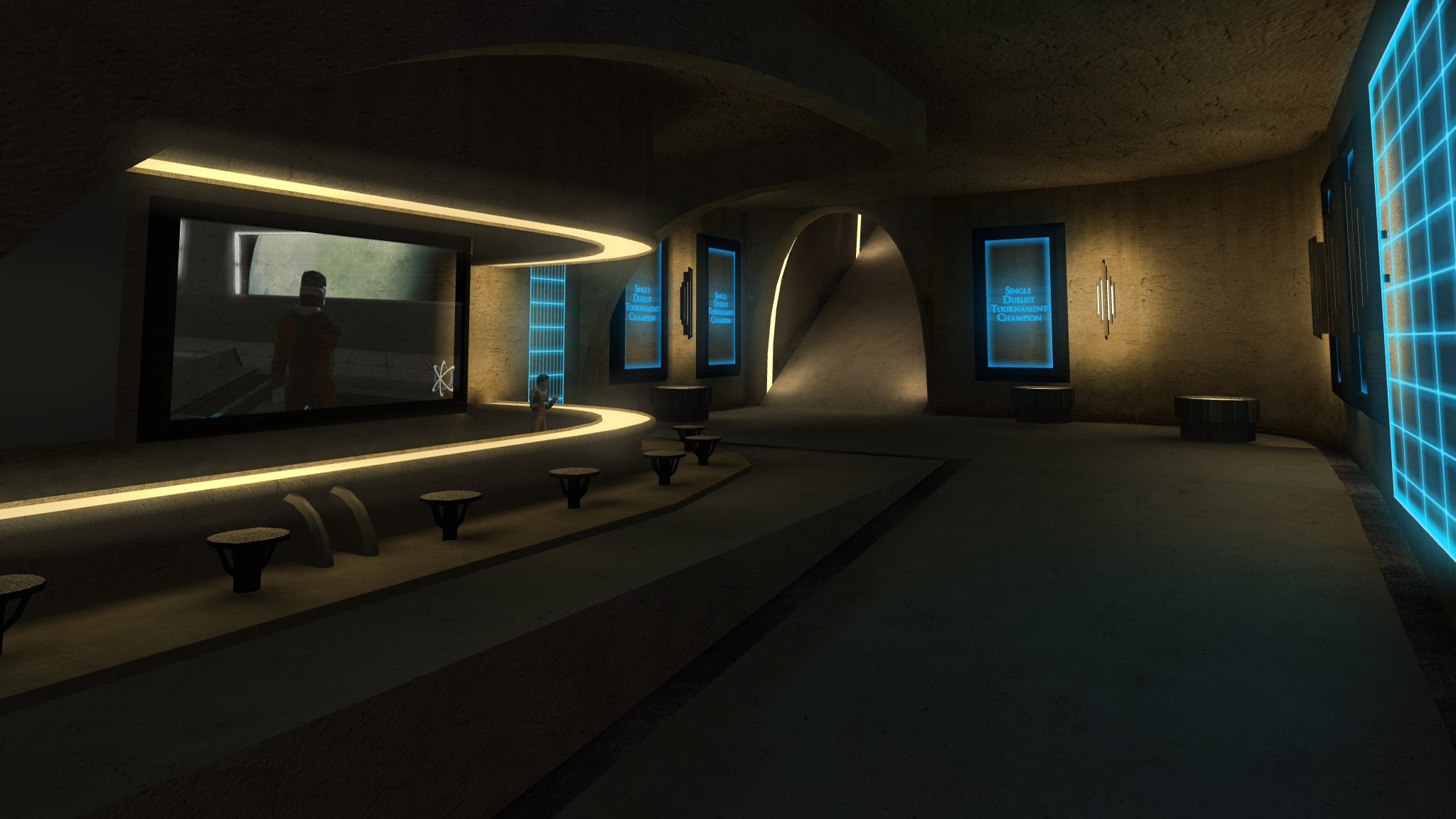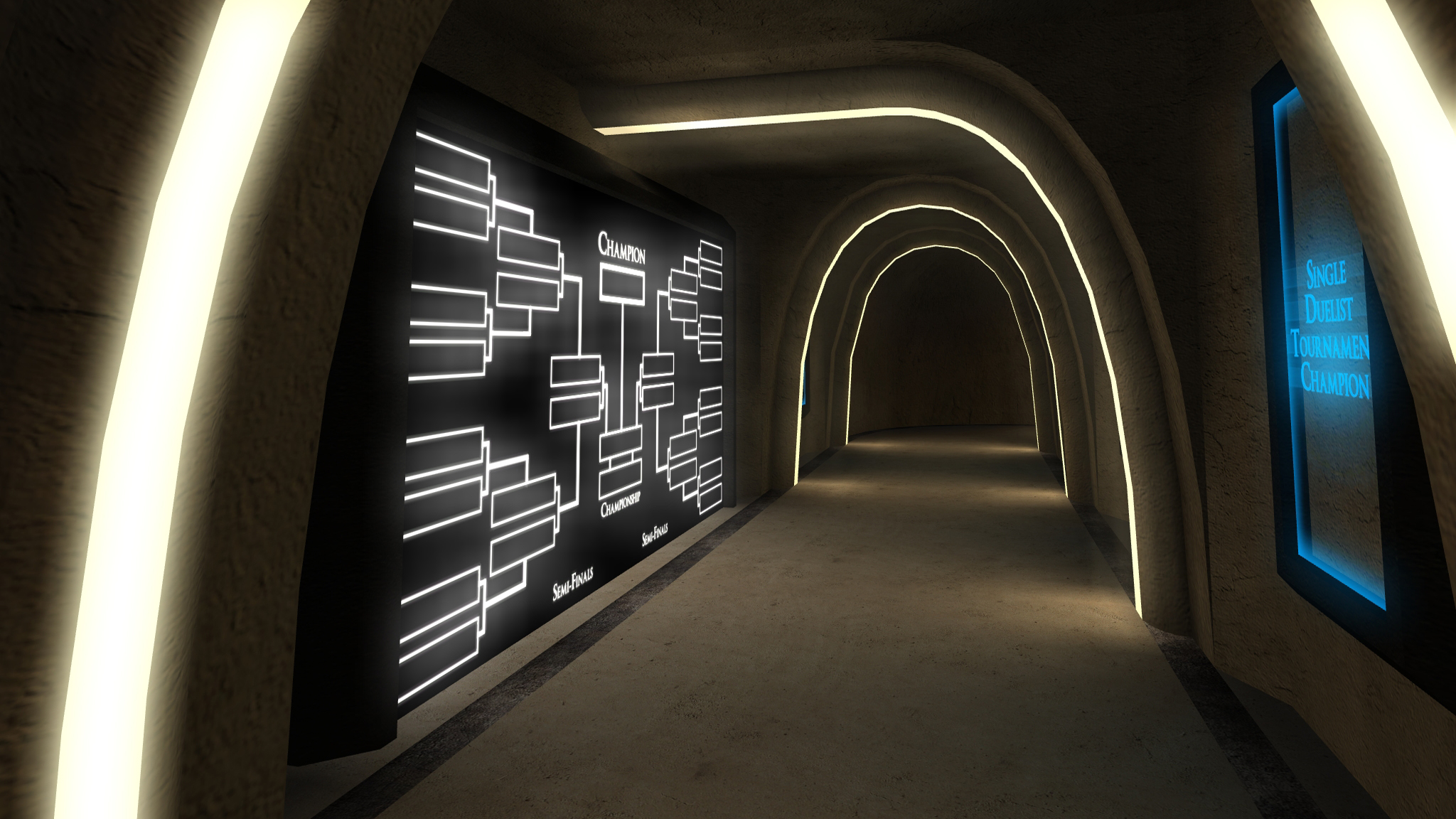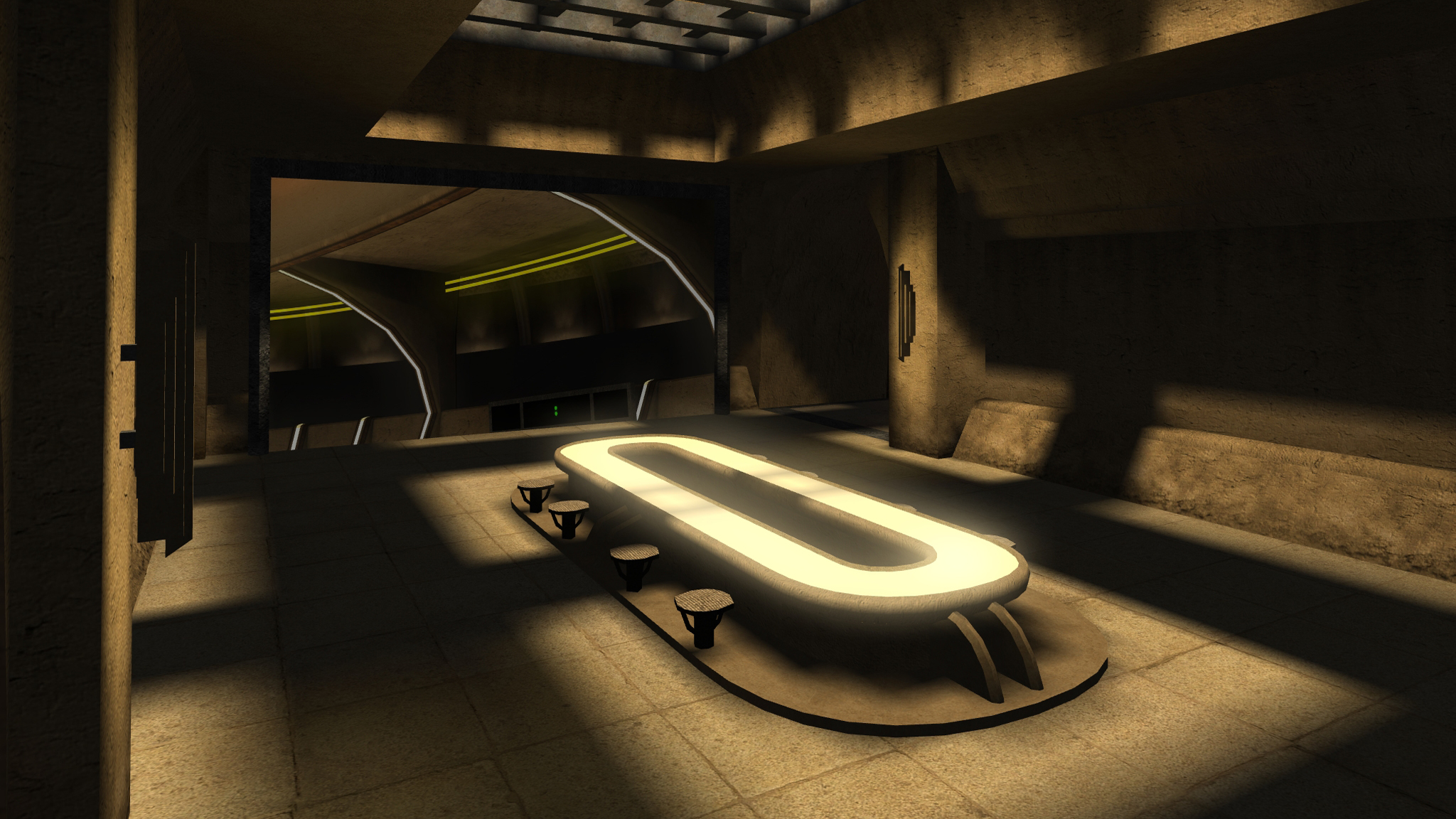 So, that jaw is still intact, yah!? - and keep in mind that this is just the WIP shots!
Let's take a short run-through of what we're looking at on these screenies; The outside, which amongst other things, currently features 2 huge widescreens (Playing our old Taris trailer) is portrayed in the first 3 pictures. Apart from the screens it also has entry to all the different areas of this, currently, largely maze-like map. The next couple of pictures features the blue screens upon which we will later explain what will be featured (Patience)! Lastly we have the two really interesting pictures, one showing off the Tournament setup, the other showing off what is indeed a 'waiting room' in which you wait, before entering one of the arenas. - Curious? I'd assume so!
I know you all want more, but this is it for today - We promise it won't be months before the next one though, we will try to keep you all more entertained, remember that <3
Love and dedication:
~ The JKG Developement team