Hello ladies and gentlemen! A long overdue development update! I am aware it has been a long time since I updated the Indie db community with updates, but as a one man team, there is only so much I can do!
Now, to get into the contents of this update I will first explain the graphic changes, game mechanic changes and new implemented features to give you a taster of the content I am working on!
Graphics have been updated!
I have spent sometime re-working textures, lighting, materials and post processing to get a look and feel I love and sure the community will love! I have aimed for a realistic yet still fantasy look. As previously noted, I did go for a more stylised look. But, after many hours of tweaking and designing, I have decided I have made a change for the better. Take a look at this screenshot below!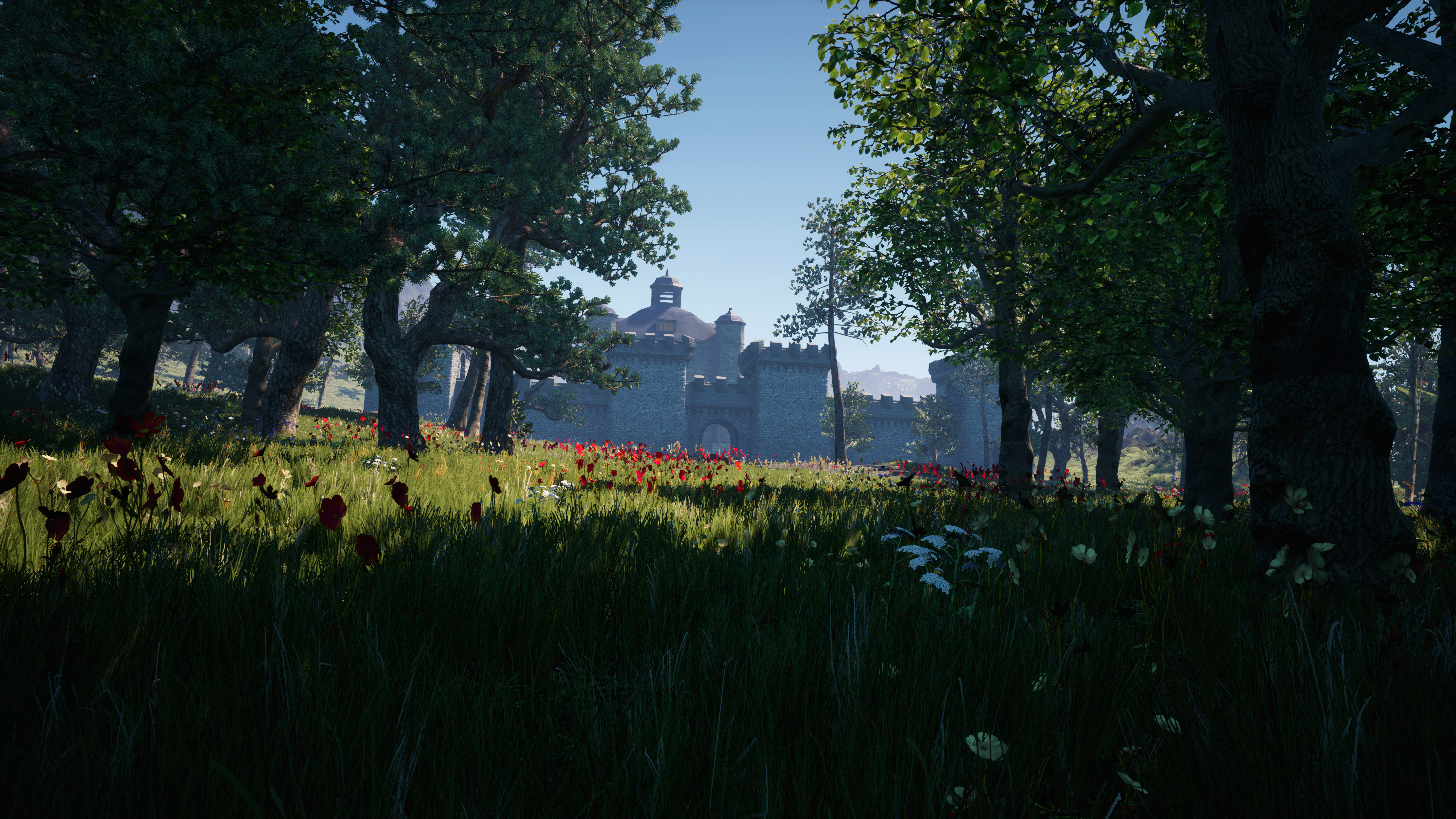 This screenshot is an in-engine screen grab with no render!
Gameplay Features
Gather resources to craft weapons, armour and build structures including castles!
Weapon and armour customisation to boost your desired traits
Form powerful clans within your alliance to work together and dominate the opponent
Claim land, build your economy and defences
Limited resources means clans will need to set up trade agreements to survive!
In-depth character progression including skill customisation
Action based strategic combat that adds another level of skill to combat
Vast landscapes for many players in dedicated servers to fight over territory and power
Lootable player corpses!
Combat Mechanics
Combat in Warland has an extra layer of strategy and skill. Players will have two stances, "aggressive" and "defensive". Players must switch between these stances* to access different types of skills. A player being too aggressive using only damage dealing abilities, hugely sacrifices their defensive capabilities and vice versa. Armour and dodging will only get you so far!
*There is a cooldown on switched stances to prevent instant swapping and to add an element of "timing". Switching stances at the wrong time could be the difference between surviving and dieing.
Class Updates
Warrior class now has two more skills! Reverse slice and spin attack
Reverse slice cause bleed damage over time aswell as 100% weapon damage
Spin attack causes heavy phyical damage
Leap attack also causes a stun
Skill Customisation
Adding to the character progression and customisation, I will be implementing a skill customisation section. This will allow players to adapt skills to match their play style, no matter their class!
An example is the warrior's leap attack. Currently a player can choose extra damage, burn debuff or stun! Each have their pros and cons and is completely decided by the player!
---
Future updates!
I will try to keep Indiedb as up to date as possible, but I'm sure you will understand if I take a while to update due to working solo! For more update to date progress follow me on social medial!
PLEASE CHECK OUT MY WEBSITE (www.warpenguinstudios.com), SUBSCRIBE TO THE NEWSLETTER!
FOLLOW MY DEV BLOG (www.warpenguinstudios.com/warland) FOR FRESH UPDATES! I WILL BE UPDATING THE BLOG AS MUCH AS POSSIBLE TO KEEP YOU GUYS ENGAGED! :)
I am aiming to complete a combat demo in the near future, so I can release to a small group of testers and receive feedback. Make sure you follow on social medias and are subscribe on the website to be the first to know
That's it for now, take care
Scott.