Hey guys.
We recently have been working on the mod, however due to out leader being transfered to work in Japan, the team decided to have a meeting and set the goals for the mod.
First of is: The rigged Grimmjow
Damaera who joined from the NNK Mod as Animator, have rigged the Grimjow model: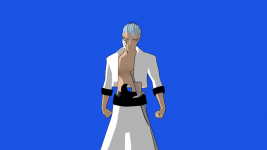 And it will be animated soon.
Grimmjow haven't been skinned yet, but we will bring an update when that is done.
Second is: The HUD concept
DLpnd recently completed one of his exams and worked hard with the HUD.
This is just a concept, but it looks nice. Remember that this is just WIP.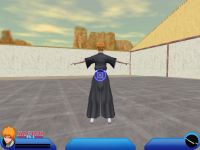 We will add HUD animations in the future.
Coding and mapping
Due to the lead coder getting transfered to Japan, Roei have taken that position, and will be redoing the current code, cause of several bugs.
Currently is the main HL code being cleaned for unnecessary code.
I have made a new map, in hammer so far.
The best way to fix it will be to edit the textures, and remove window grids. When that is done, will i return to the Hueco Mundo map, so it can be working as well.
Team update:
We recently had a long ( 7 hours) meeting about BZS and design sheets.
It went really good, and a lot have been decided.
Thereby features and various details about the gameplay.
We will update you with the details as they get implemented in the game.
For moddb, the mod page have changed owner to the development group. (with some help from the moddb staff :D )
SO now we can keep you updated again.
Currently we are few in the team, so if there are some who are determined about modding for us, then are you very welcome to contact us at the forum