Hello! Today we'd like to present to you Update 1.2 for Dark Interval.
What is this? Is it Part 2?!!
No! Unfortunately, not yet. We thought we could've released Part 2 in 2018 or in Spring of 2019, but real life got in the way, issues got in the way, things took longer than anticipated, et cetera.
Update 1.2 is a revamp patch for Part 1. It addresses many major issues and it expands on the first chapters of the mod - the intro, the city levels, the lab, everything from the 2017 release.
Originally we were going to work on these maps and release them - revamped - together with Part 2 maps; but, to make the waiting a bit less tasking, we decided to split it into its own patch, and release it *now*.
This is the full version - you do not need previous version of Dark Interval. It installs and launches separately.
To unpack the archive you'll need 7zip or WinRar (both free). To launch the mod you'll need Source SDK Base 2013 Singleplayer WITH "upcoming" beta option enabled!
Summary of the update
every Part 1 map went through bug fixing, scene enhancements, upgrades in performance, lighting and sound work

brand new custom scenes with voice acting and re-recorded VA for O'Dell and the vortigaunts

expanded shader effects, including parallax-corrected cubemaps and flowmap water technique
new main menu and interface changes

*NO MORE fade-to-black transitions* on any of the levels
Below is more in-depth overview of the update + comparison media.
PROLOGUE
We wanted to expand the prologue and eventually split it into two maps - one for the 'dream' sequence, another for Borealis.
The intro sequence itself didn't get much bigger but it did see a number of changes.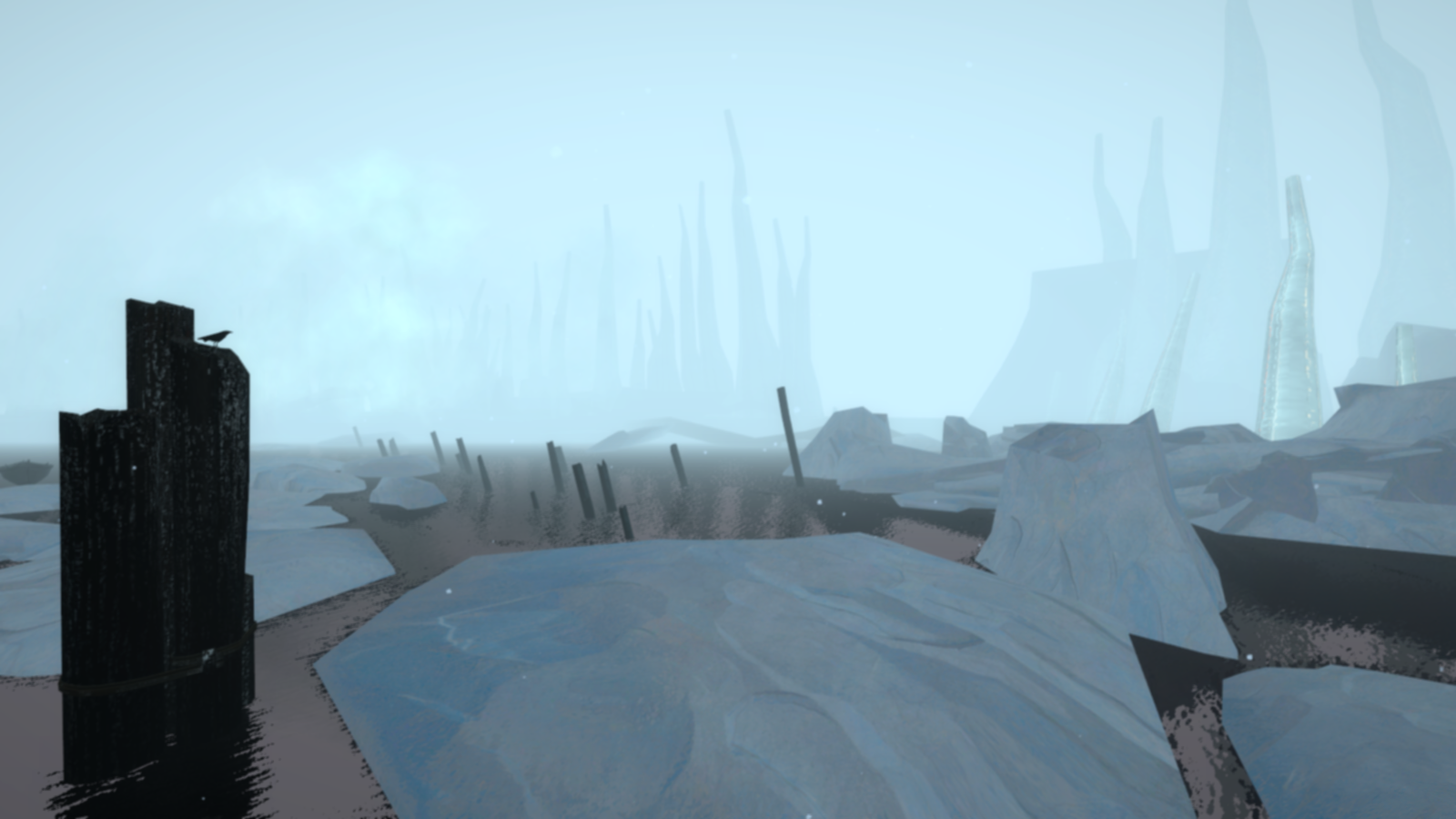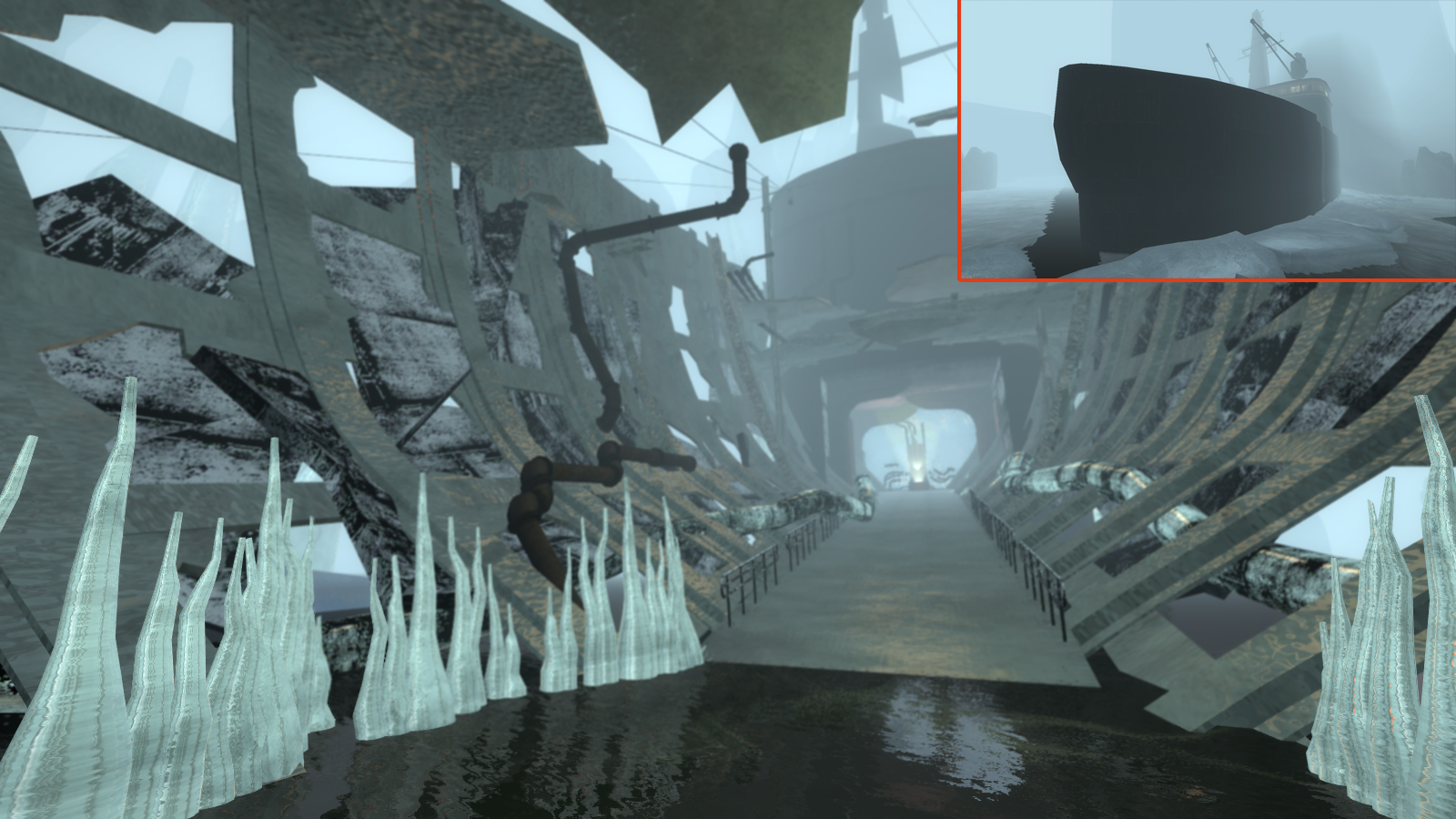 BOREALIS
For Borealis, we invested our efforts into exploration and map detail. The revamp touched on the interiors, SFX, a bit of added interactivity, newly recorded voice acting, and the expanded city vista.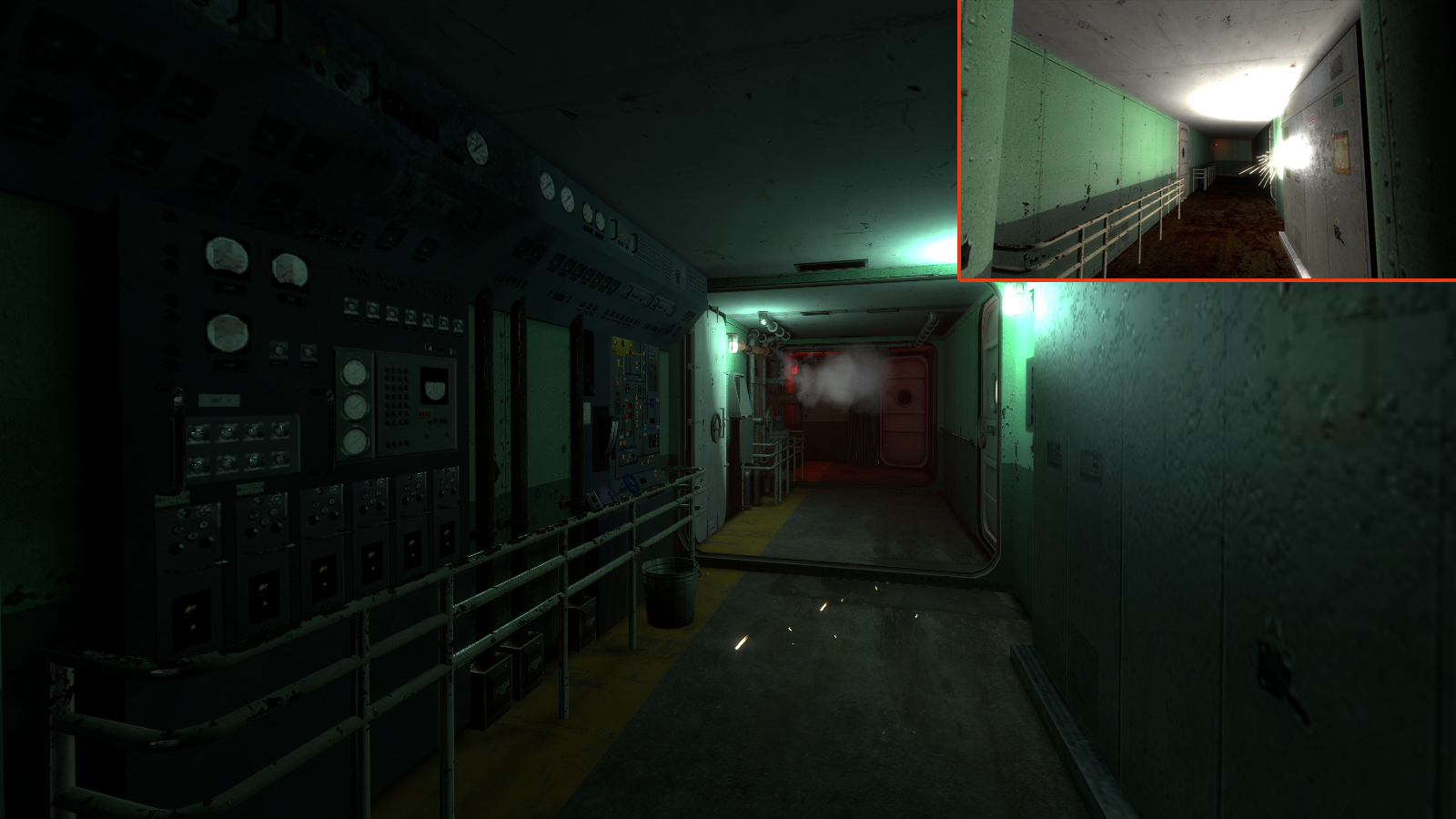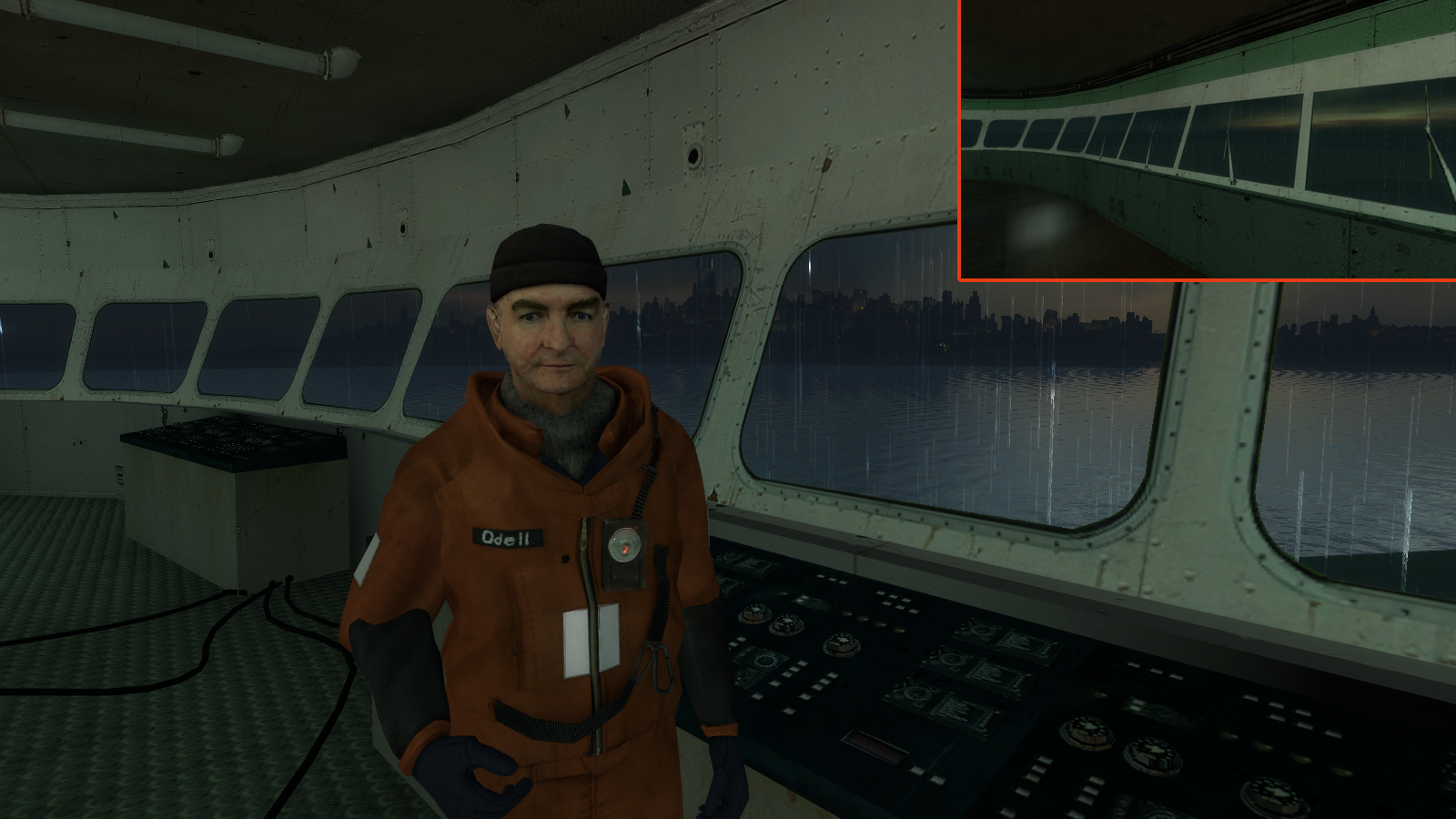 DOCKS
Docks' layout hasn't changed but it received the much needed performance boost and a number of slight scenery enhancements.
INDUSTRIAL SECTOR
This map took us the most time to revamp. Level's light and sound was improved whereas the infamous fade-to-black transitions (w/ teleporting the player) are GONE now. It's been rebuilt as one continuous level, and vortigaunt scenes received serious rework.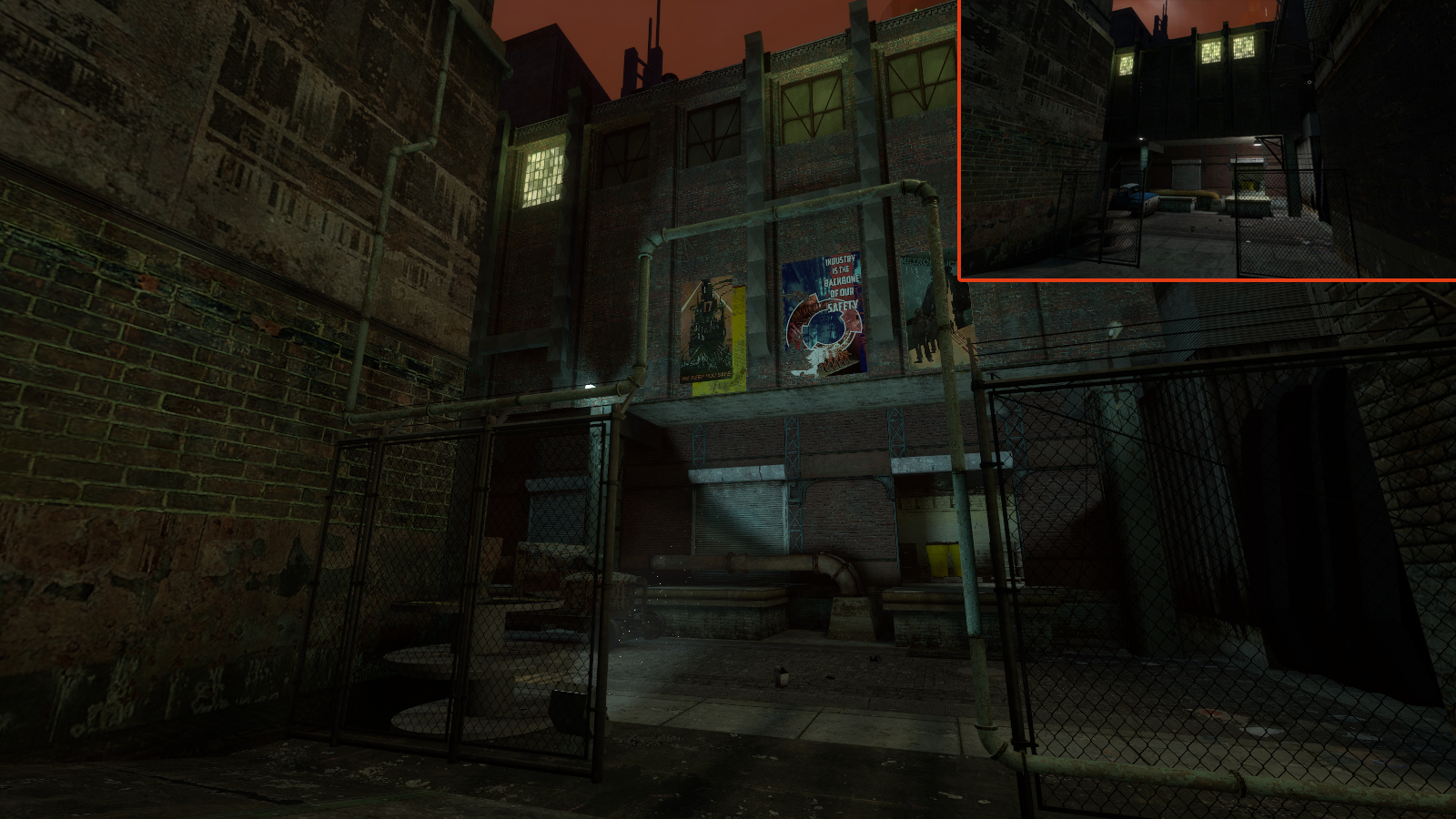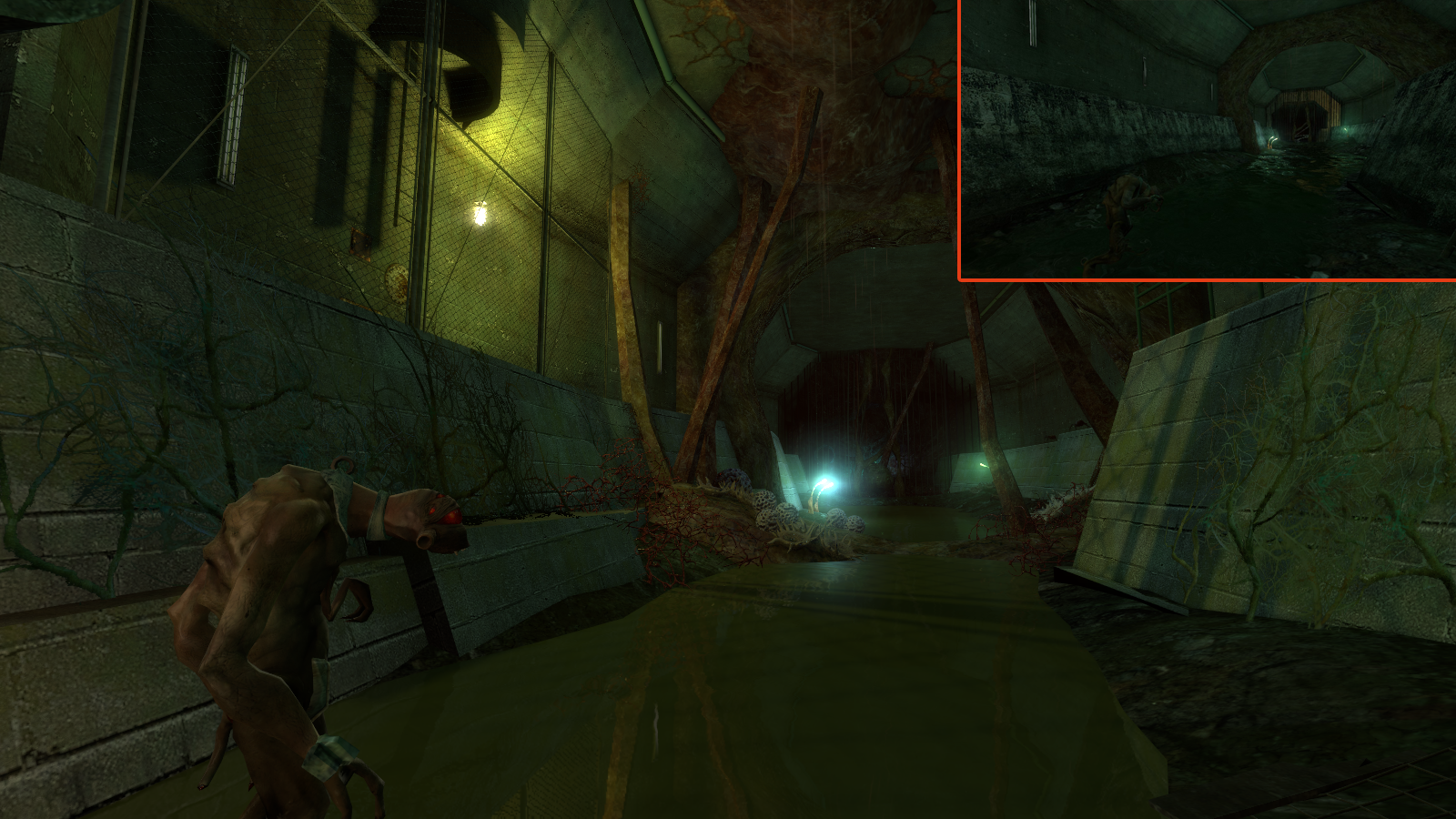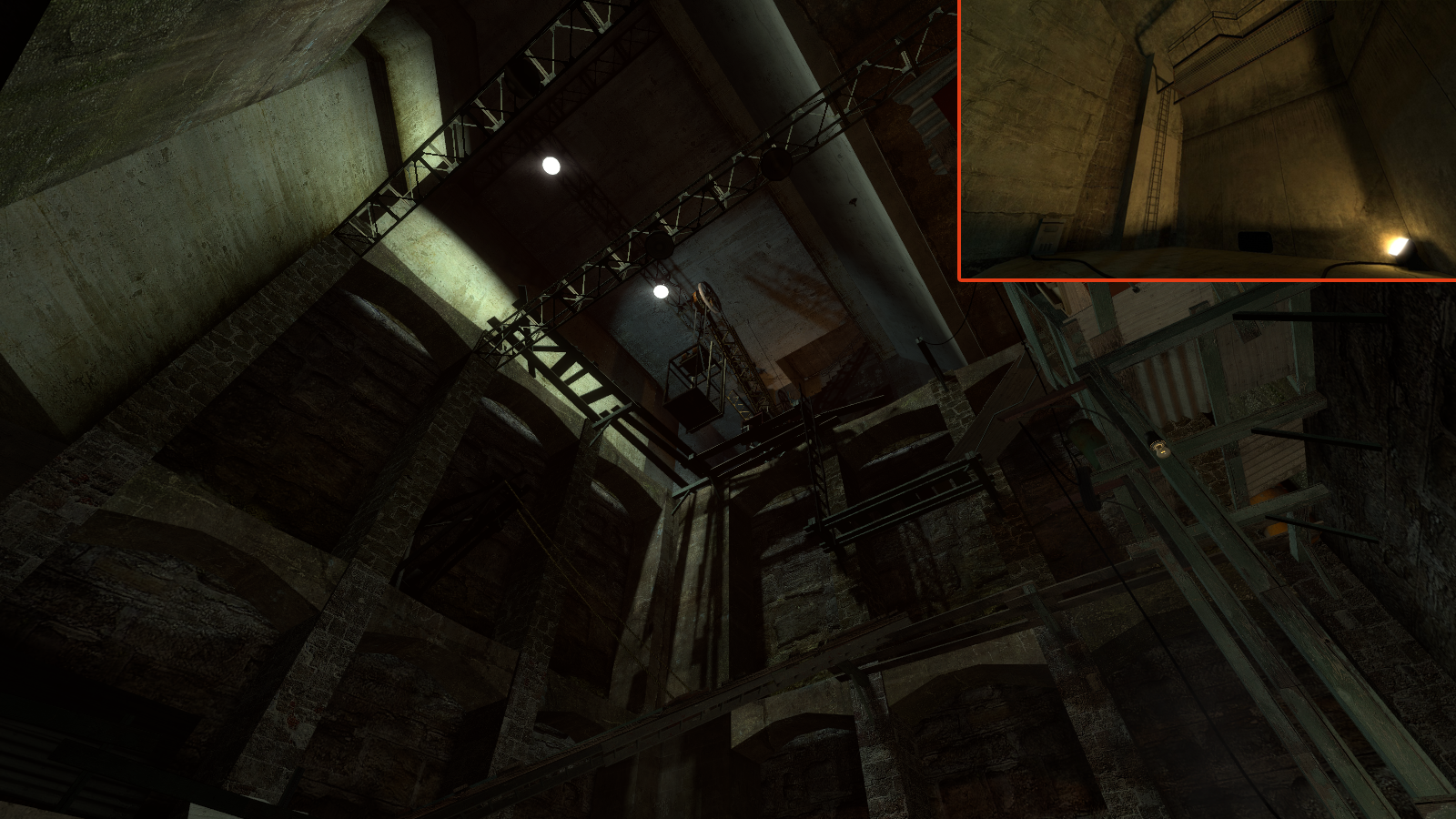 TERMINAL PLAZA
Terminal stayed mostly the same but with improved background, some light touch ups, and a new interior to explore.
CONSTRUCTION SITE
Construction got a modest scenery overhaul, bug fixes and a few touch ups.
CONSULCAST PLAZA
Consulcast received a lot of detail improvements, some building redesigns, updated graphics, and NPC interactions.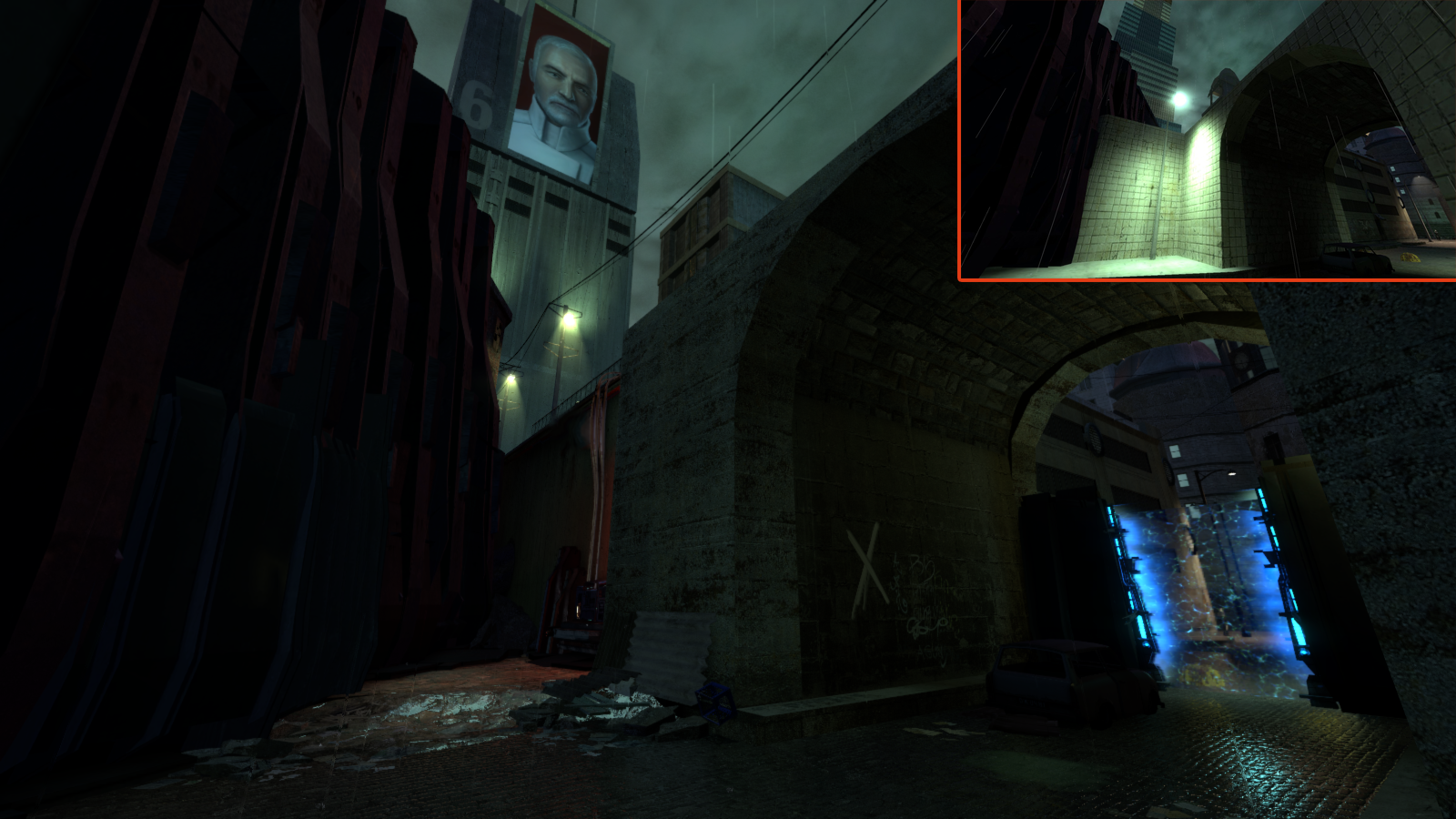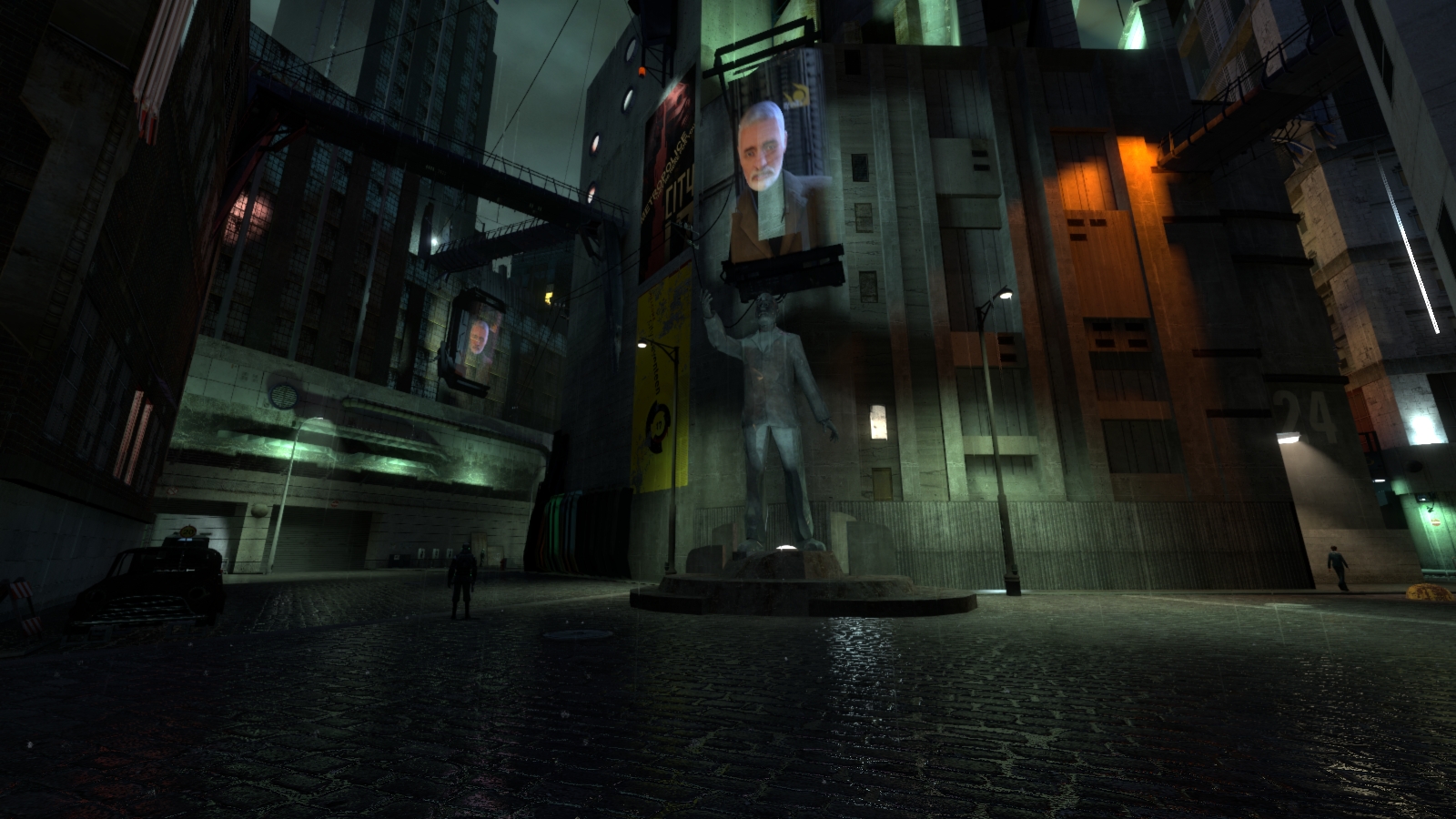 ARCADE STREET
This map hasn't radically changed, yet it saw enhancements in appearance, sound, reworked soundscapes and improved scenes.
MANHACK ARCADE
Arcade got a big overhaul: new visuals, soundscapes, optimization, plus reworked mini-games, with "Hackman" going through a BIG redesign.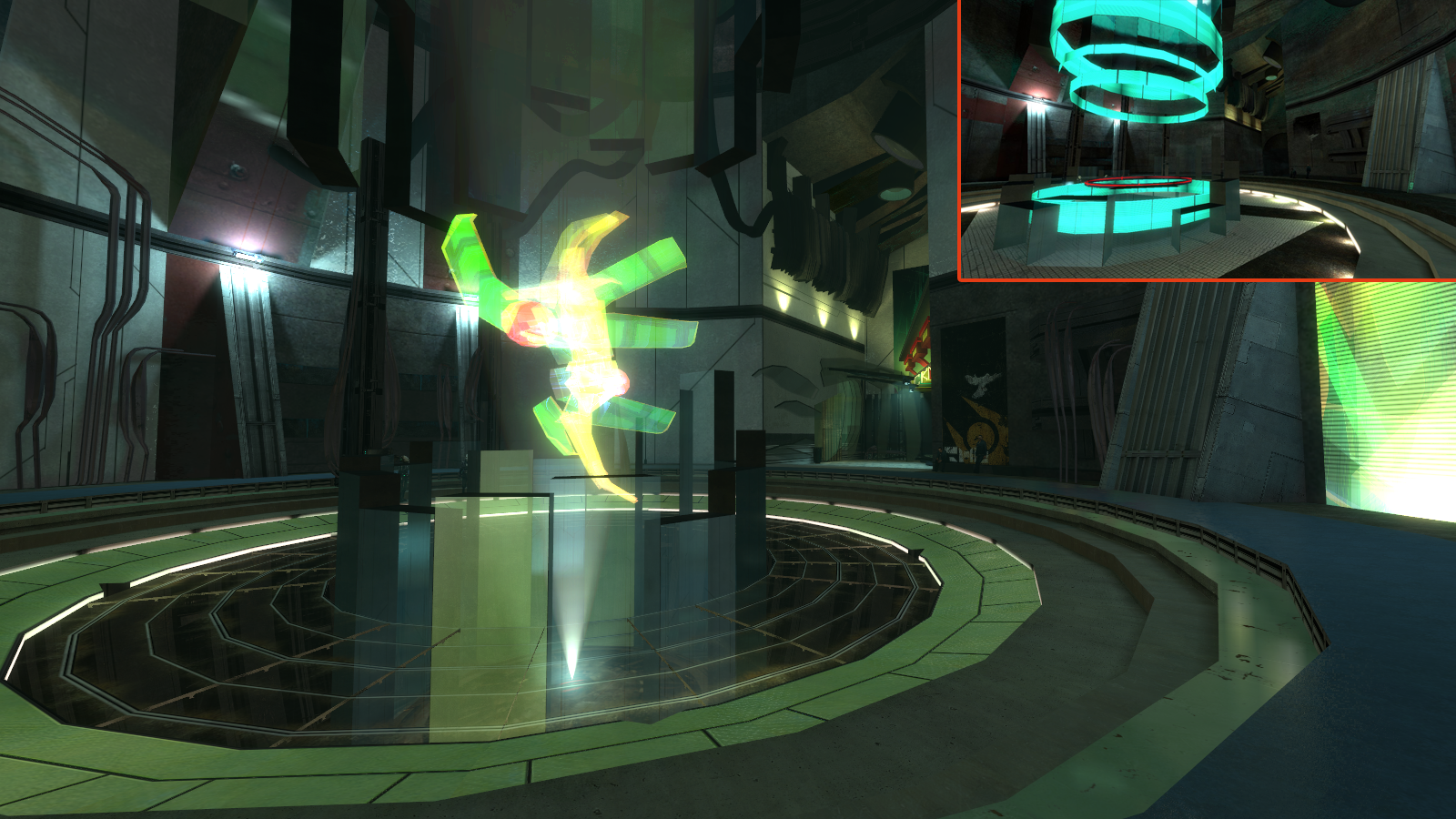 RADIOSTATION
Radiostation largely stayed the same, only with a bit of polish aimed to improve navigation and making exploration more rewarding.
SUBT
The biggest changes in Subt is replacing the fade-to-black transition at the end, with continuous and believable geometry. Plus, the level received some visual face-lift with lighting, vegetation, and prop detail.
KLEINER'S LAB
Originally, places where you get teleported to, were made in haste. Now we had time to finalise them. Another big improvement is an overhaul of choreography, which makes the characters feel more natural.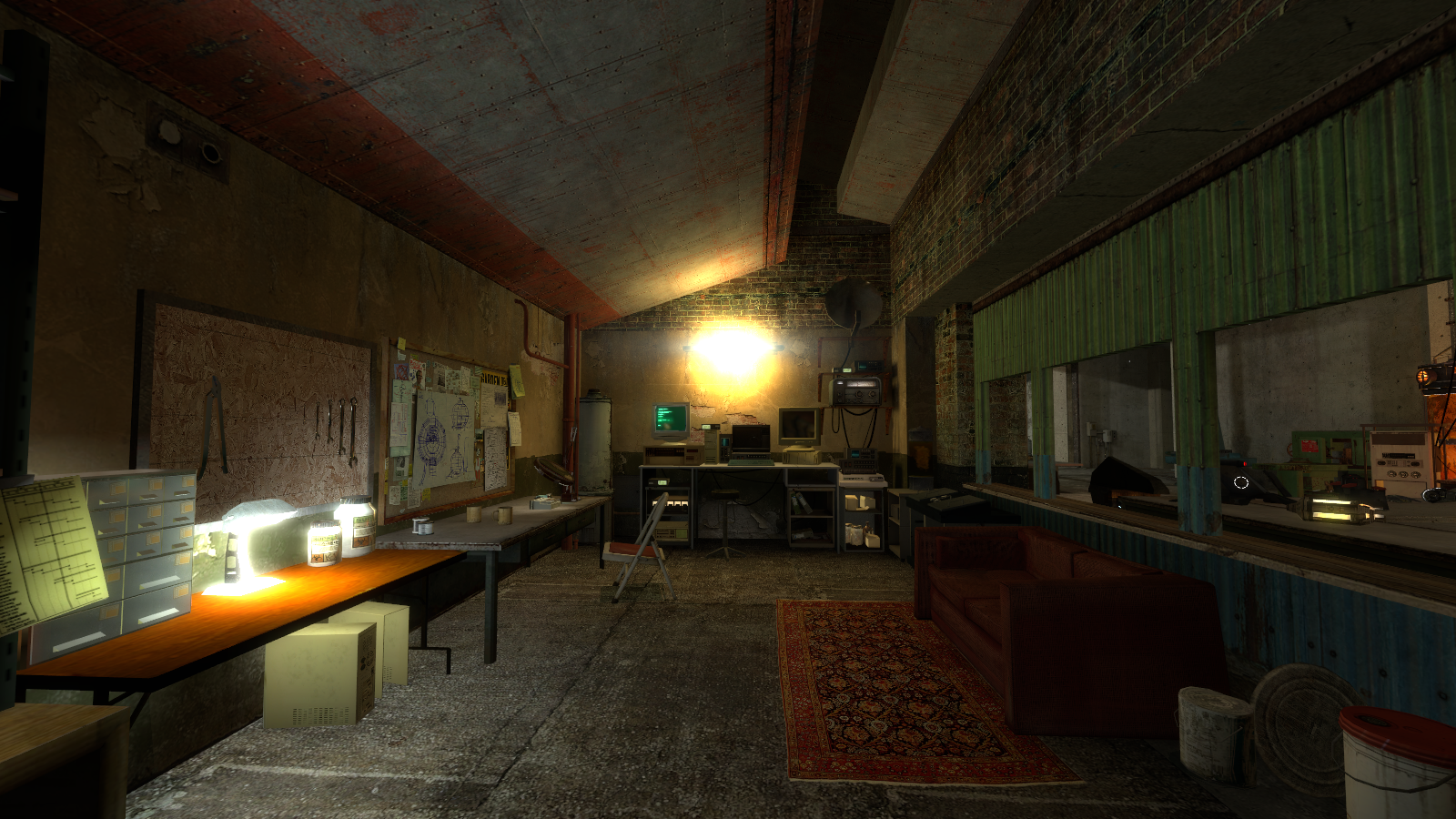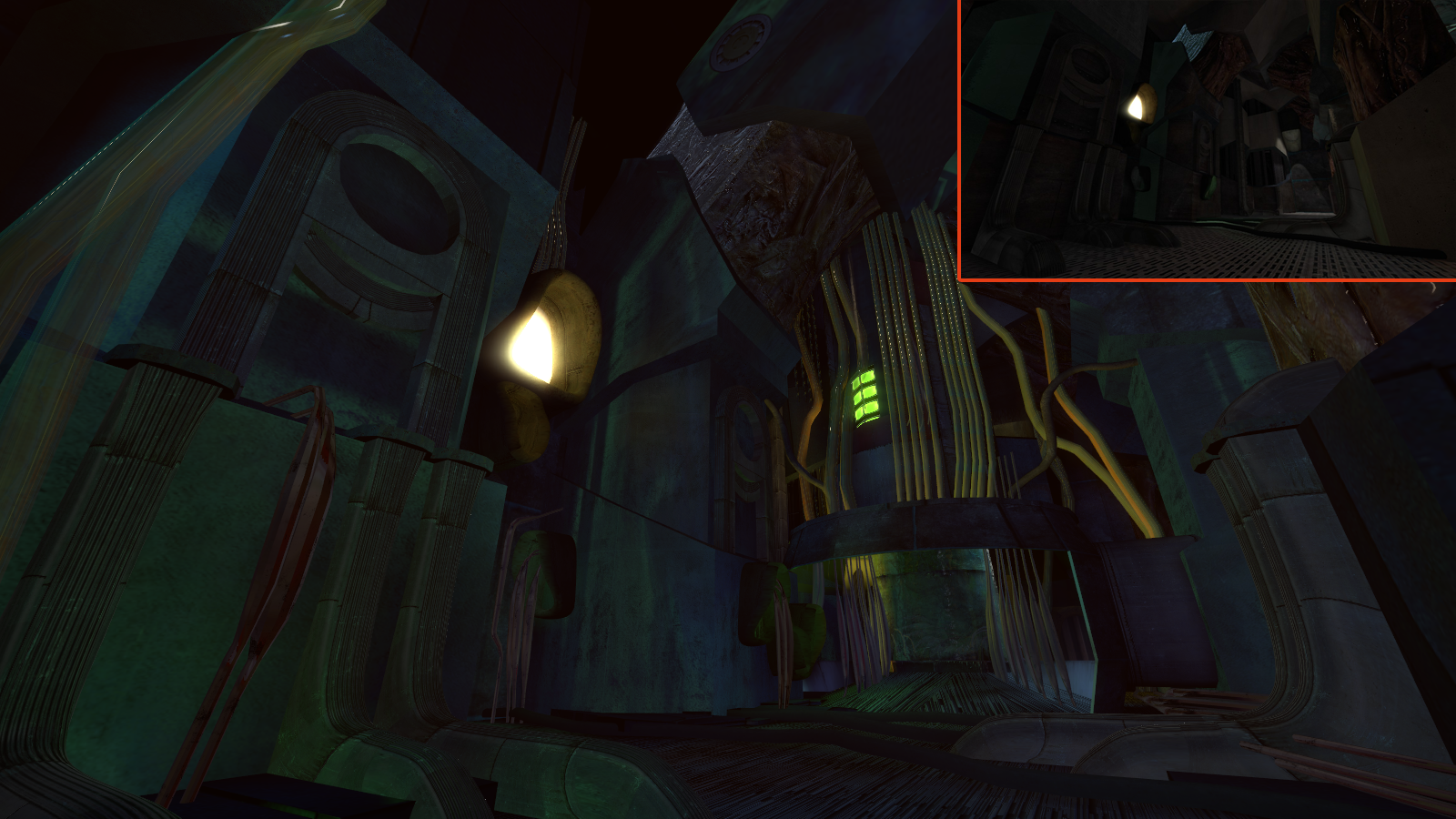 VIDEO PREVIEWS
Before shipping this update, we conducted a closed beta testing, and recorded exclusive preview streams with these YT channels - HL2 Project Beta and The Renegadist. The latter recorded a huge session with us, where we talked about the development process and done some bug hinting (again, this was a beta).
THAT'S IT!
We have a Discord where you can leave feedback, ask us anything, even preview some exclusives.
Tell us what you think of this update!
And thank you.