Level 1
We've finished our first level! That took some time (around 3 months!) as we were making a lot of the engine along the way.
The level is pretty big, but there are checkpoints along the way, and you're free to leave to another level and come back later. Think of the area between checkpoints as smaller levels.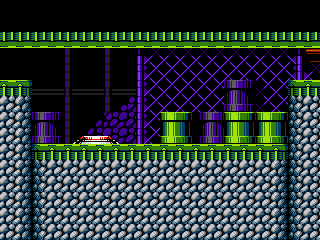 Stats:
54 Screens (it's over 12,000 pixels wide!)
Divided into 3 visually unique areas
6 types of enemies
One mini-boss and one boss
Takes 10~20 minutes to be beaten
Enemies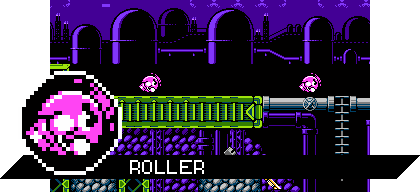 The Roller moves back and forth, while leaving bloblets of sticky paint behind. Stepping on paint will impede your movements, so watch out!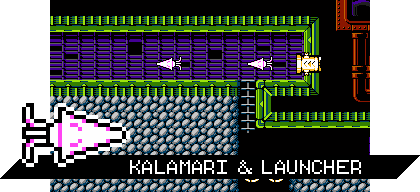 They may seem harmless, but remember to keep an eye on the skies. You never know when a Kalamari will come flying at your face.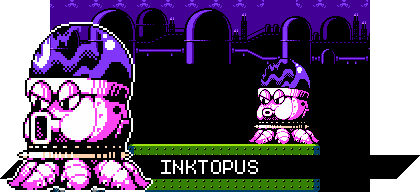 This big guy won't move out of the way, and his paint dome will produce an endless supply of paint balls he can spit at you. His metal body is too tough, so aim for the head!
Stain uses paint as a weapon, from giant waves of paint coming from all directions to bouncy paint balls. Even HE will become paint when jumping into his canvas, so use any means to destroy it quickly!