Welcome back to Contra, dear generals! This will be an unusual update. This time, we will present you some of the improvements we made to the Skirmish AI. Let's go!
Since 009 Beta 2 release, many players, including me, were disappointed from the AI which was even more broken than the first Beta. It was time to get my hands on it. I started studying and testing AI. After fixing all the major bugs, I got interested in scripting some unusual, special AI behaviors.
What you see below is the Insane AI building a Hadron Collider near your base. I could have kept this one a surprise, but I'm sure many people will still not expect or forget about the AI being able to do it. This hidden attack is performed only by Insane AI on official 1v1 maps, suitable for building Hadron Colliders.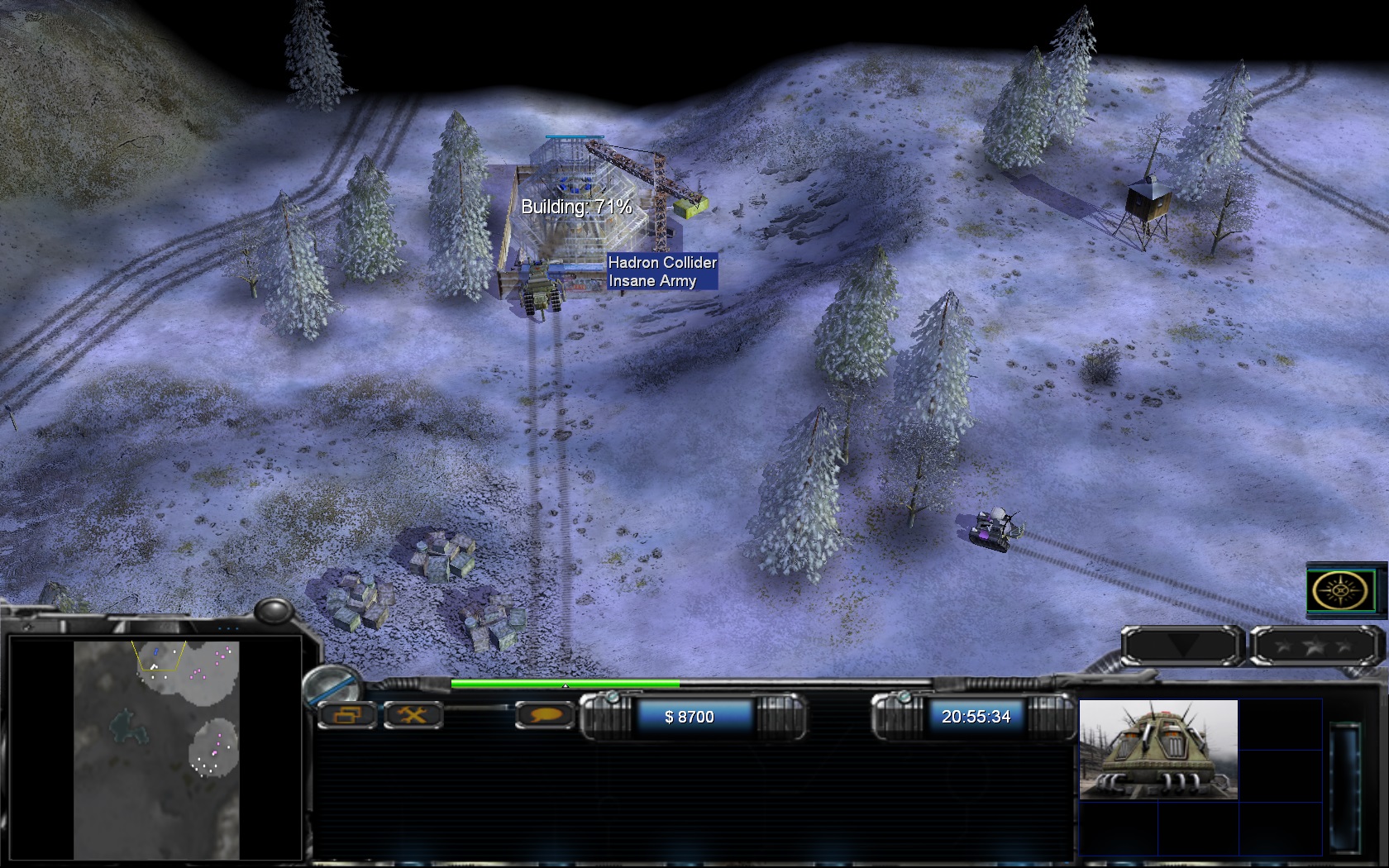 Next up, we have AI deploying AA Radars on their way.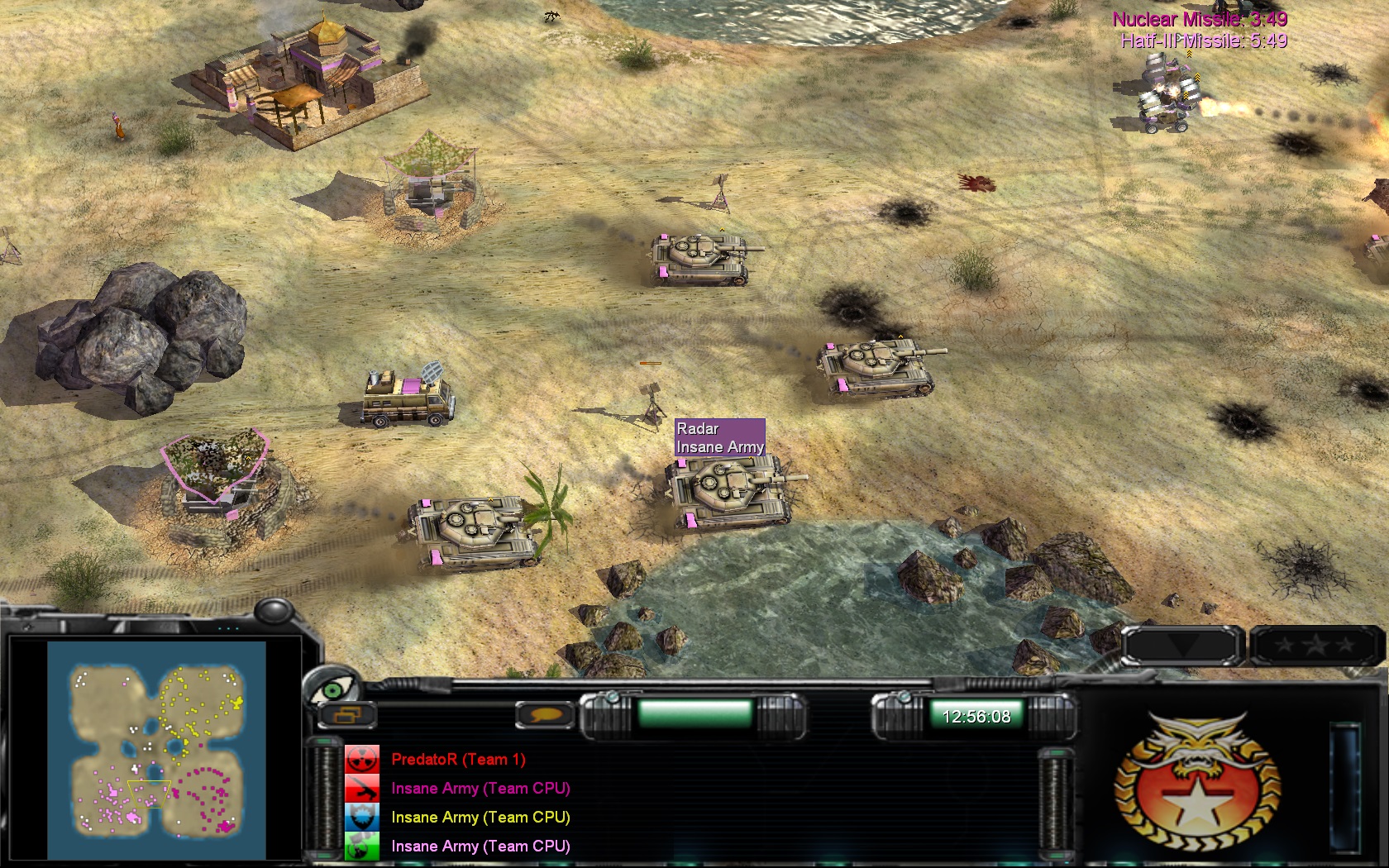 Shandian and Centurions performing overwater attacks. Sounds dangerous, huh?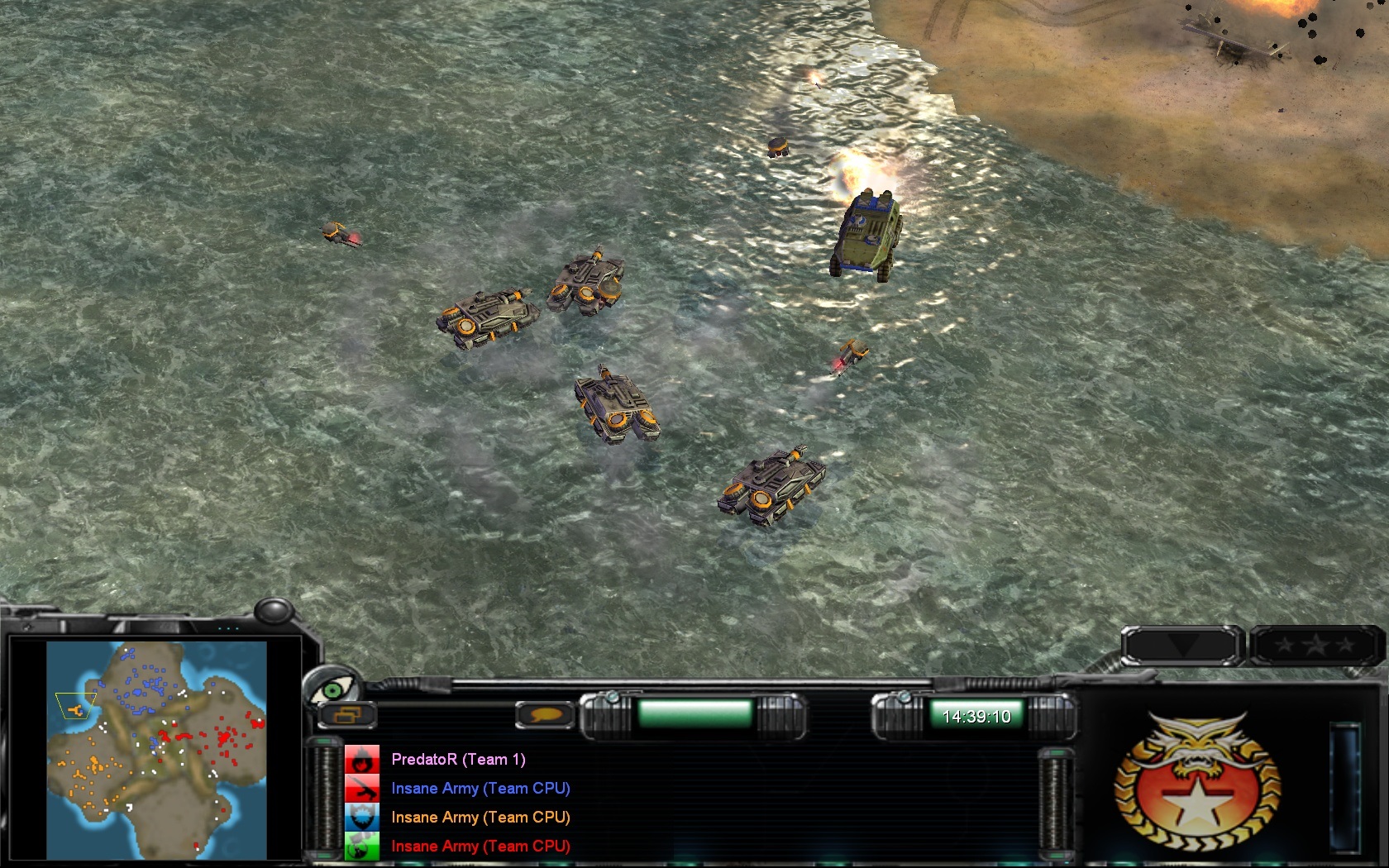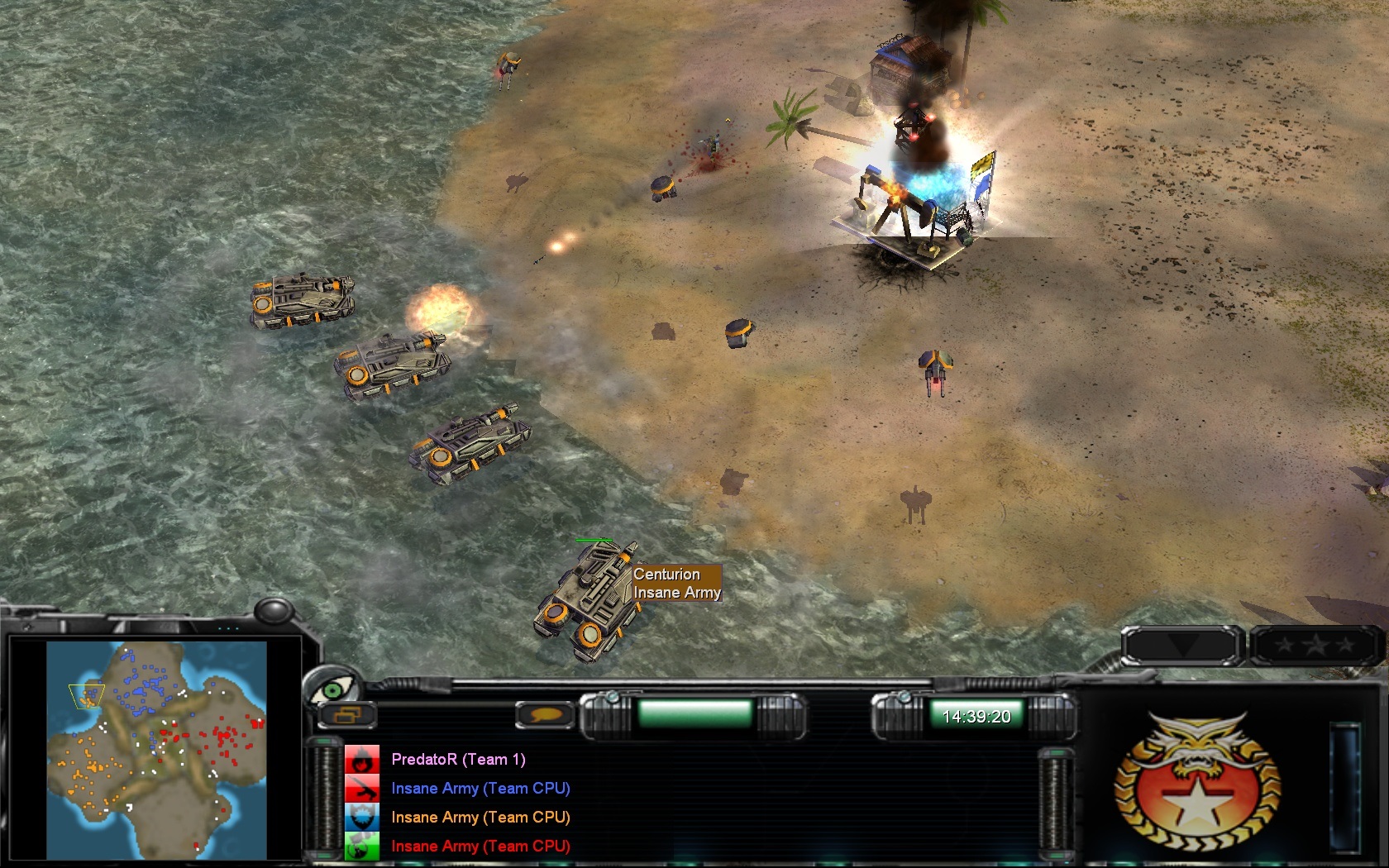 Troop Crawlers! More trouble.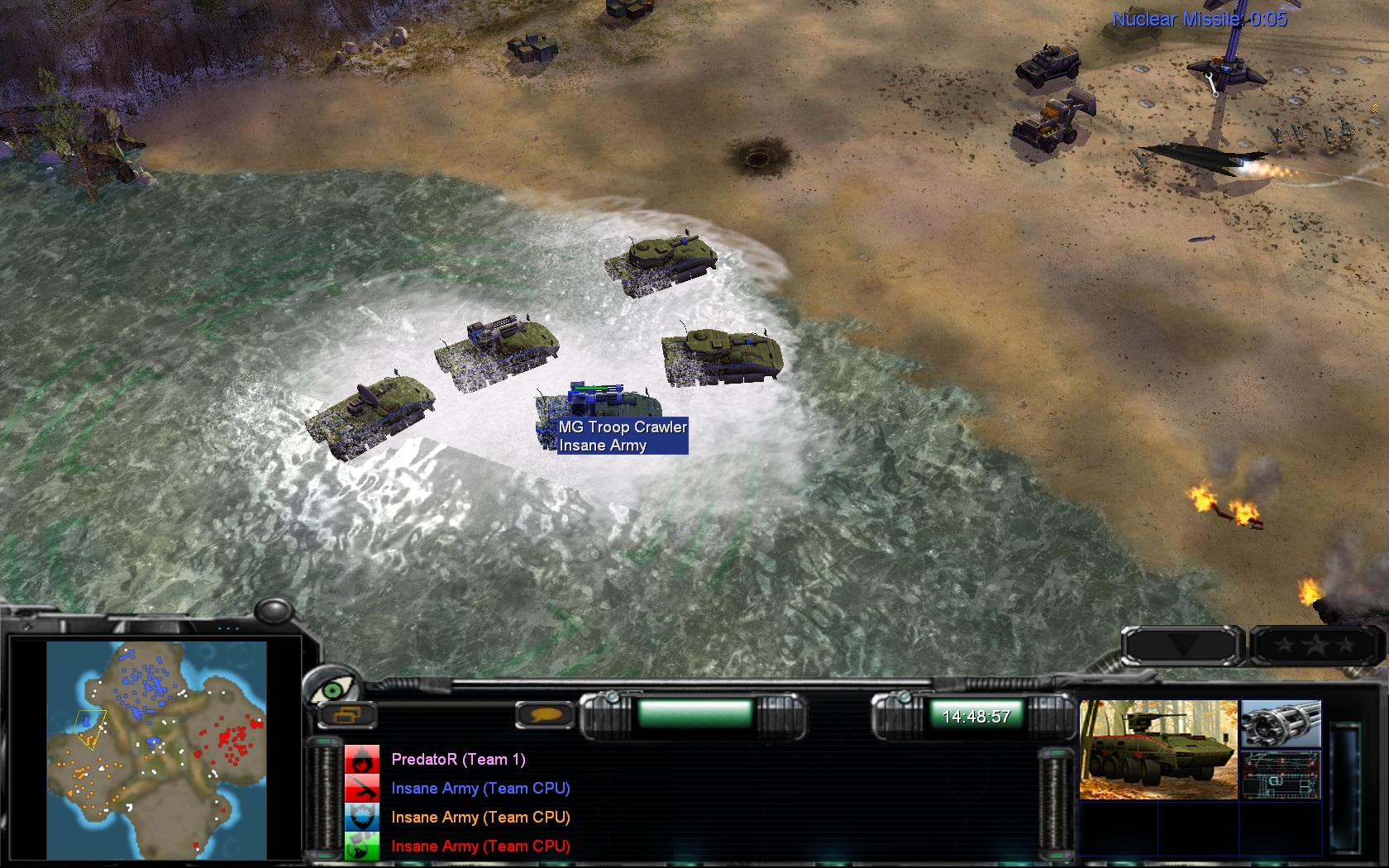 Tank AI utilizing Bixies.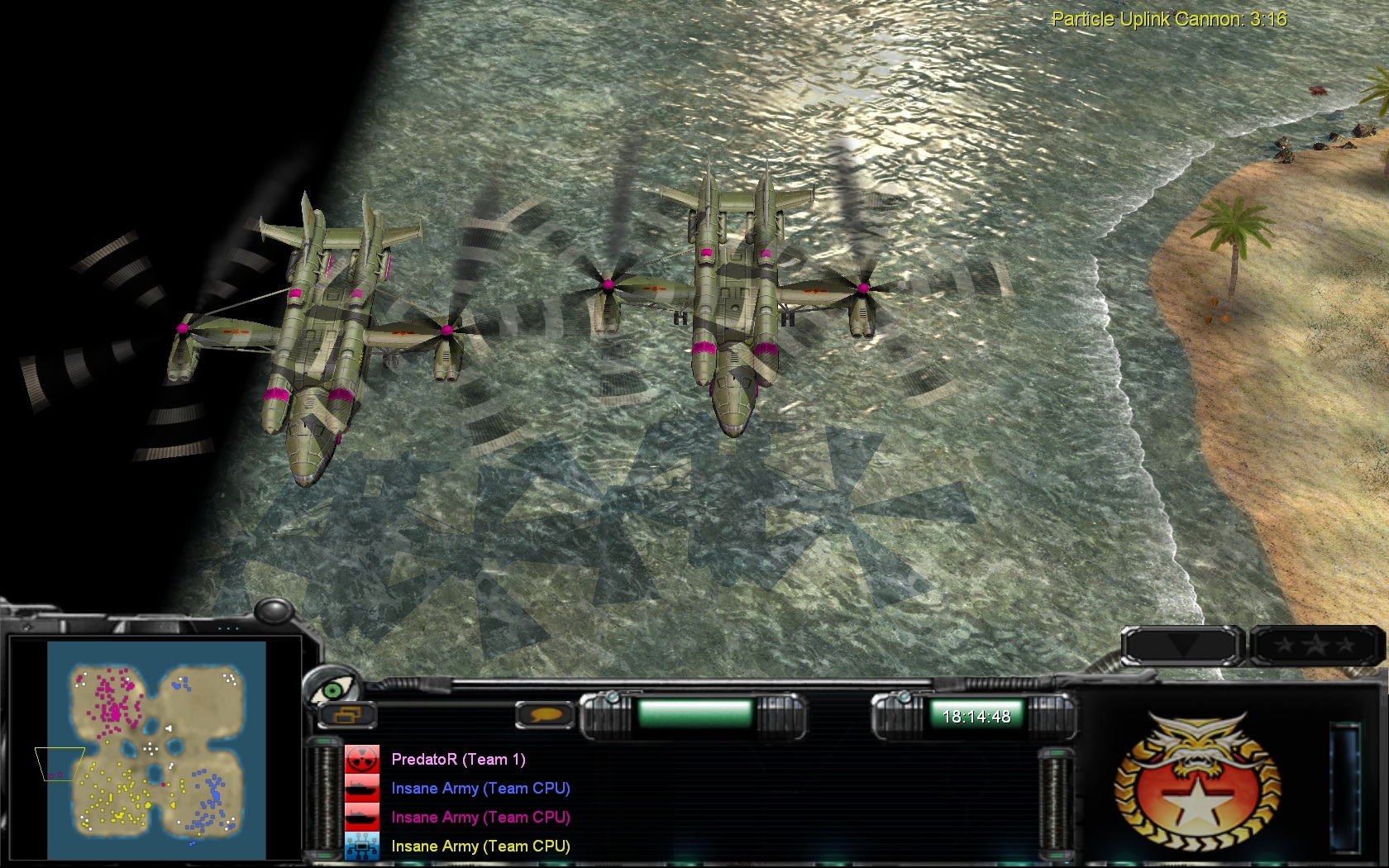 And dropping heavy tanks behind enemy lines.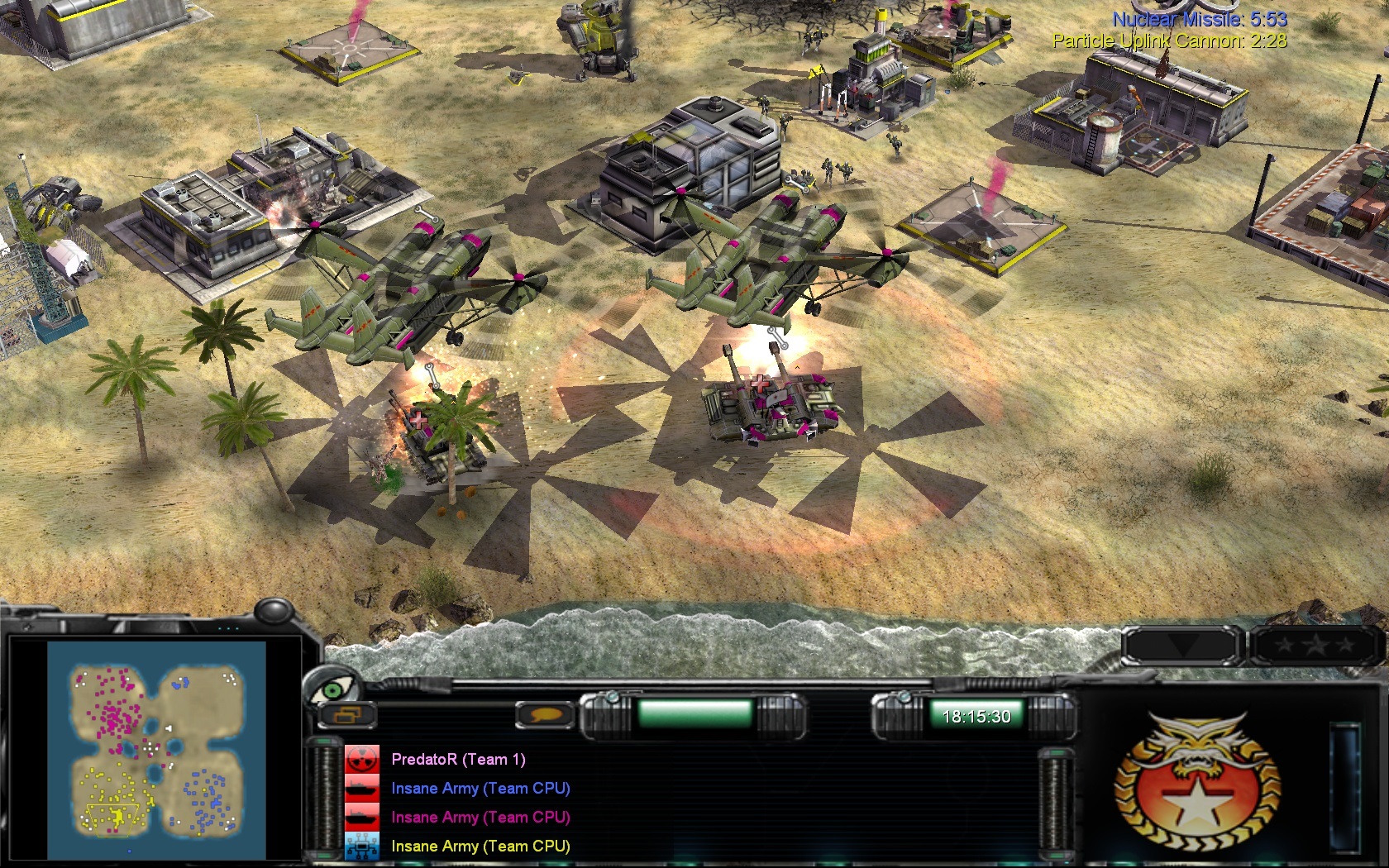 A sneaky BTR-50 creating a Sneak Attack in my base.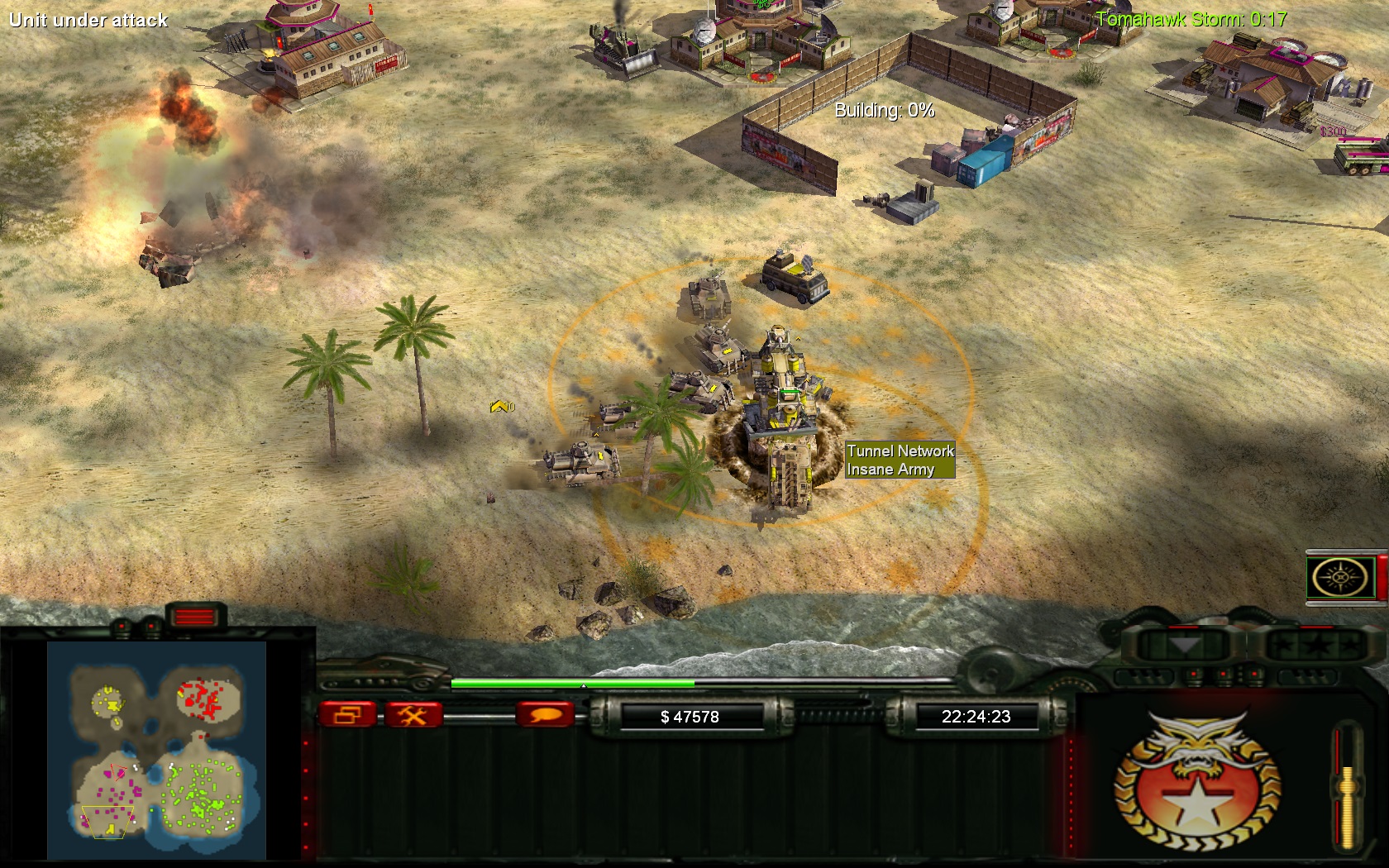 Assault AI using the Rig Launcher to dig tunnels on its way.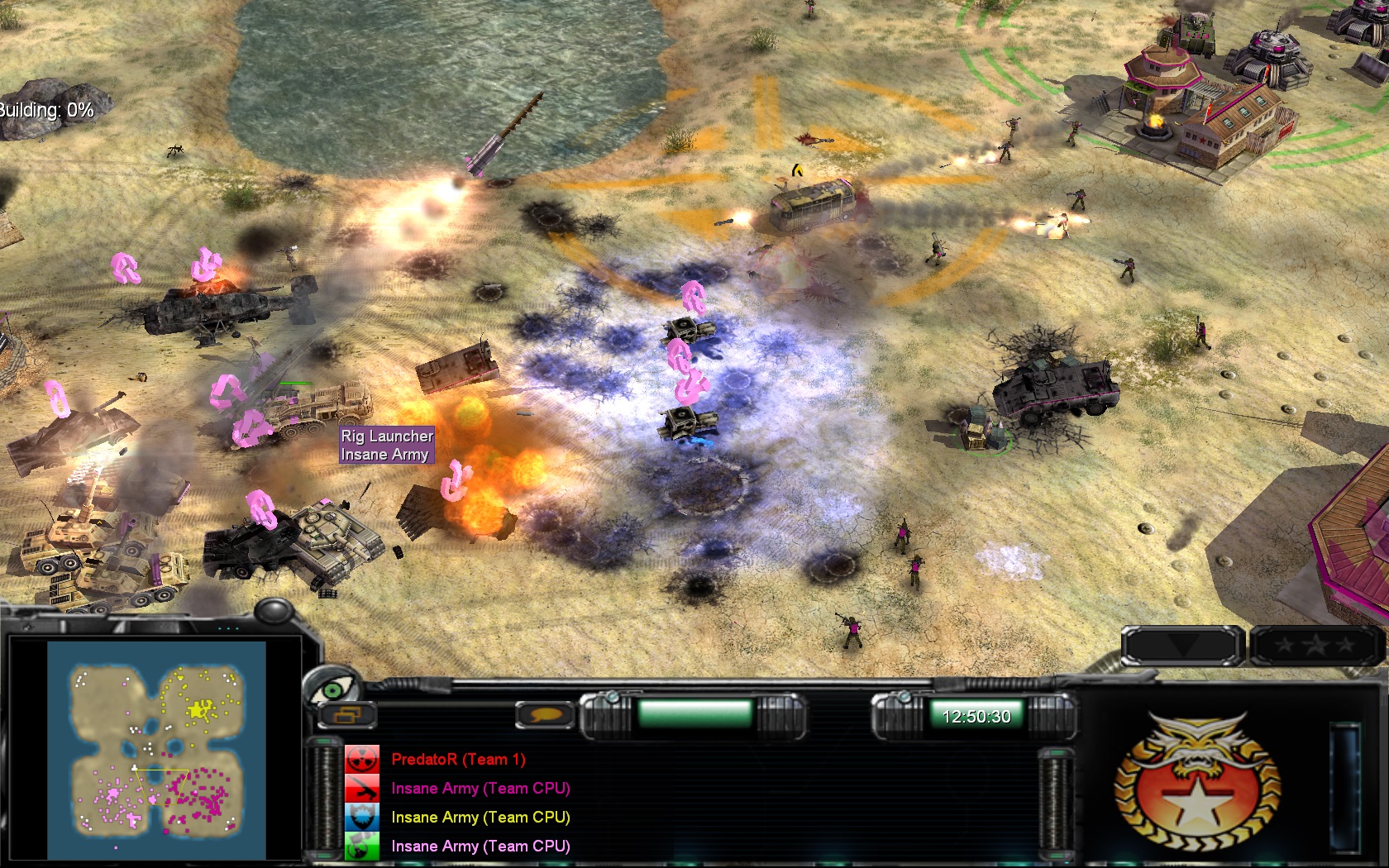 AI will call paradrop support powers in their base. This prevents them from sending their paradrops on suicide missions.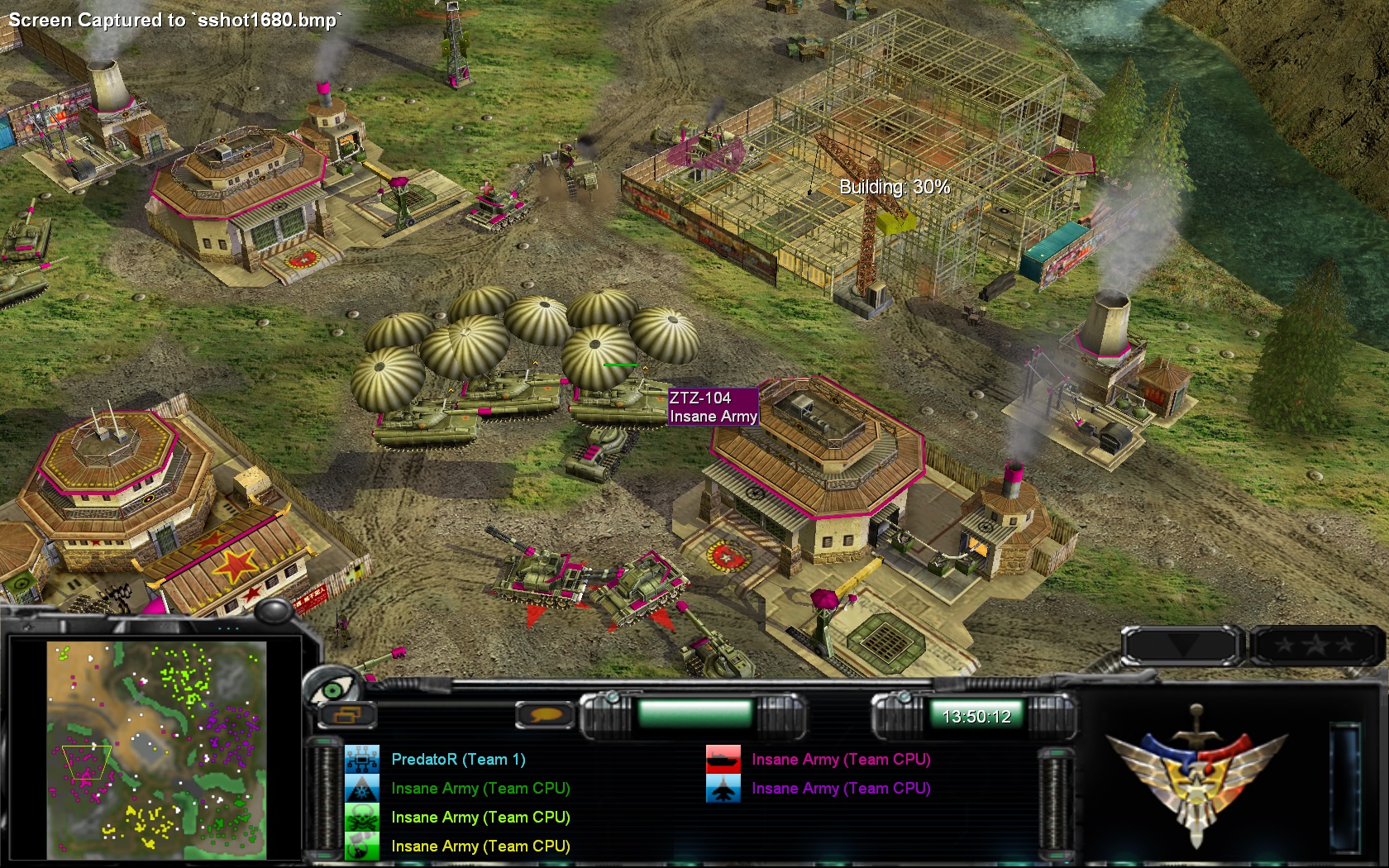 We are also very proud to announce that Contra is much more stable than before. While playing online together, we noticed some suspicious situations (e.g. Nuke Battlemaster having a high chance of causing mismatch in the first few minutes of the game). Every mismatch we were suspicious about was later tested and if confirmed, we went over and fixed it. The most common cause was the following case: Many units had a minimum attack range glitch. If their minimum attack range was too low and they were ordered to attack close to their location, they used to fire a shot which would not register properly. It actually detonates at the bottom left corner of the map and therefore the game considers it a mismatch. Fixing this one drastically reduced mismatch errors. It is shown below.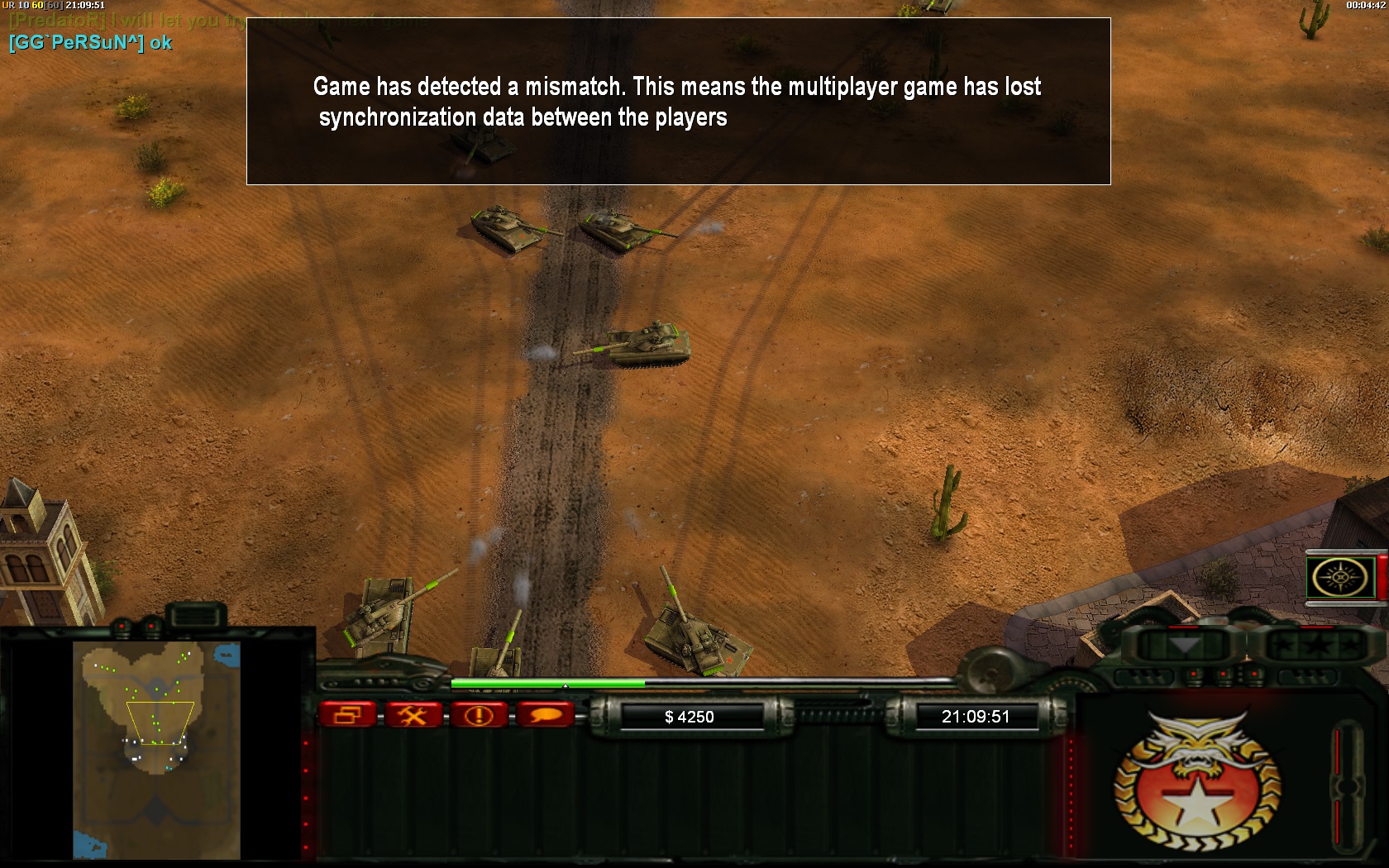 More such stability fixes include Leonidas mismatch fix, Squid Drone crash fix, Strategy Center Battle Plan switching crash fix, and a very rare crash found by PeRSuN caused by a garrisoned Laser Defender shooting close enough to damage the building he was in.
Fixes to some texture shaders such as those used on parachutes, particle and AI optimizations improve overall performance. On top of all that, we have ContraVPN in active development by tet, which is as lag-free as possible. It will be integrated with 009 Final once it comes out.
That's all for now. Thank you for making us part of the top 100 mods in this year's MOTY competition. We hope we got you excited once again!
Consider joining our Discord channel if you're up for some online games or just hang out with us.