Ahoy there,

today is the day! It started as a game jam project and now it's here: CLOUD ESCAPE is now available on Steam! There is a launch discount of 15% until December 19th.

Originally, the game was meant to be a game jam project, created in 72 hours. I liked the idea and the gameplay and had a lot of fun developing it, so it became a full-fledged game!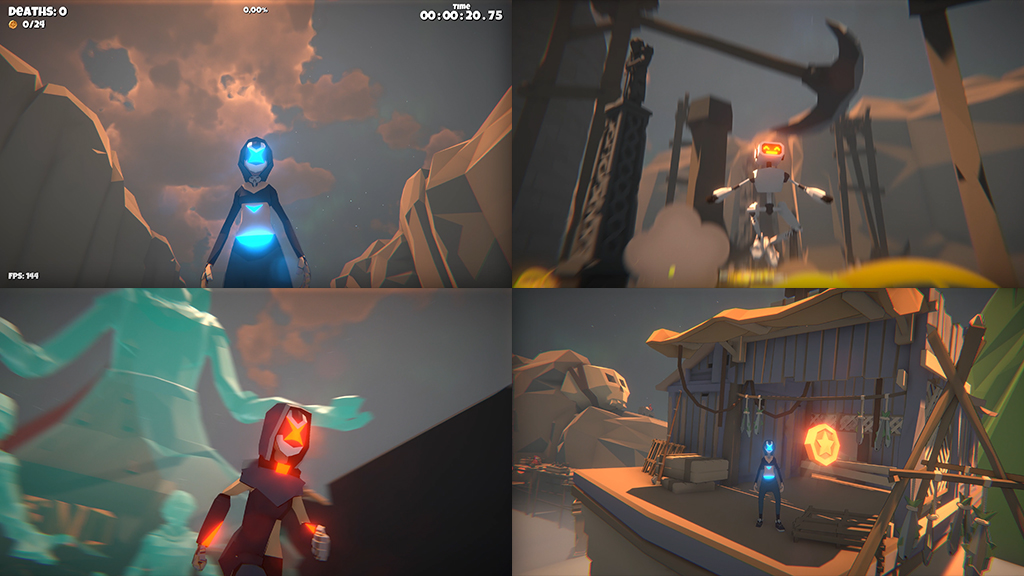 CLOUD ESCAPE is a niche game. It was not designed to take you by the hand. Some players will find it frustrating, others will see a challenge and try to master it.

I've always tried to make the obstacles and traps fair. Only a few spots are left to chance and with a little practice, you will get further and further in the game.
Regardless of the feedback I receive over the next few days, I would like to take this opportunity to thank all the early viewers and supporters who have accompanied me on this journey. I learned a lot and no one can take that away from me - THANK YOU SO MUCH!

Now I wish everyone who buys the game a lot of fun and I hope you see it as a challenge and not as a frustration.

- Andy