In addition, I added the game in the Moddb list Moddb.com About new work. A new map, the first from the next update. Gold Beach. I added it and next I have lost a lot of time thinking what UK units should in this map, specially tanks. In GJS mod, there are some units, at TLD, others. But after reading the net, I considered more realist the TLD tanks because there were Churchill Avre but I did not read anything about Churchill Cocodrile. However, I wanted a Centaur tank model but I could not find one. But if I do not add it and I add all the others, I am sure how nobody will note the point. Curiously I have a Cromwell model (similar) and a Crusader (very strange vehicle).
Anyway, I converted a Churchill model used as the normal tank and the Cocodrile.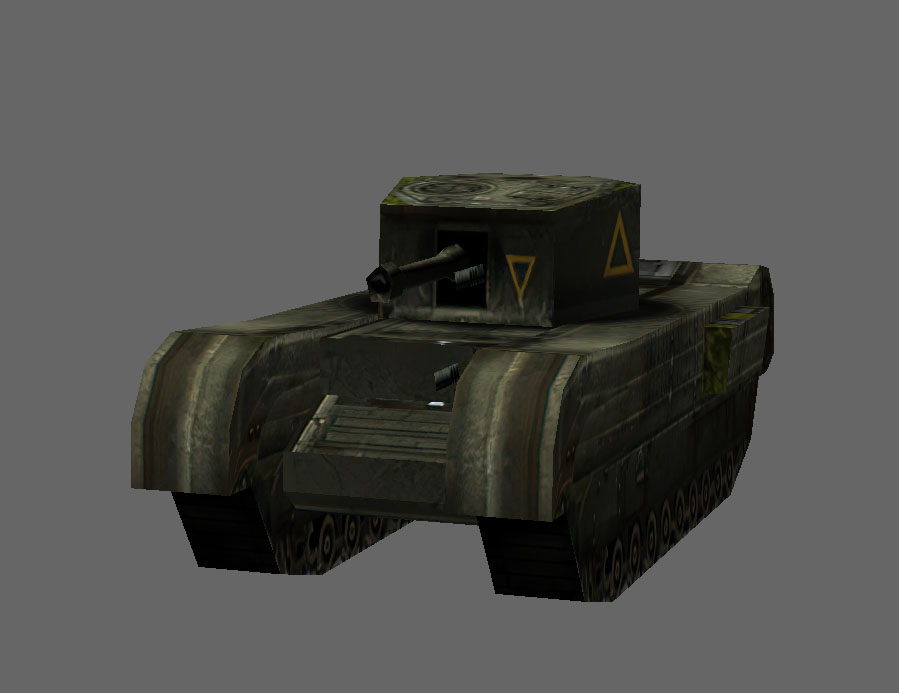 And I have added a Avre modification.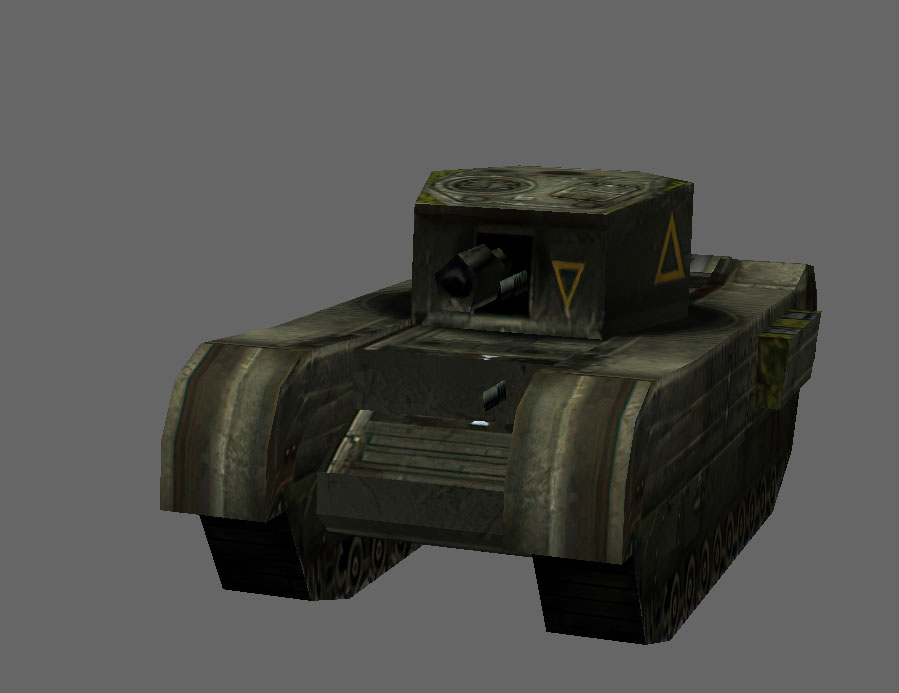 I have not added it yet inside the game but it will be interesting because there are not a unit with a heavy mortar gun inside the game. I know, at these close screenshots they do not look very good but you must think how the game will not show this type of detail. You will see the units smaller and mostly from top. Probably it will be the reason because I can make Centaur with a Cromwell tank. Just I need make some changes.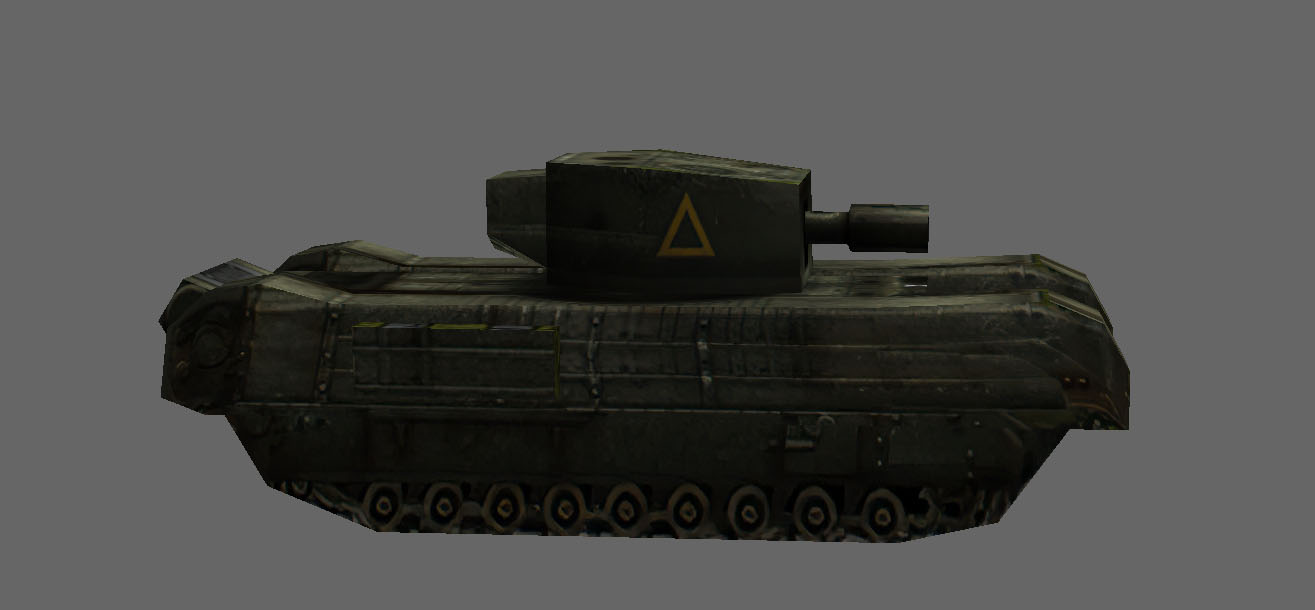 And here, this was my last vehicle this week. The Sherman V Crab. I had not a model from it or from the Sherman V. But I had a Firefly. I could easily to make a mix from textures and parts from the models, after I had the Sherman V. I could easily make the Crab as you see in the image. I added the chains at this position because the will look more as this when they are rotating. Anyway, seen from the top is not very strange.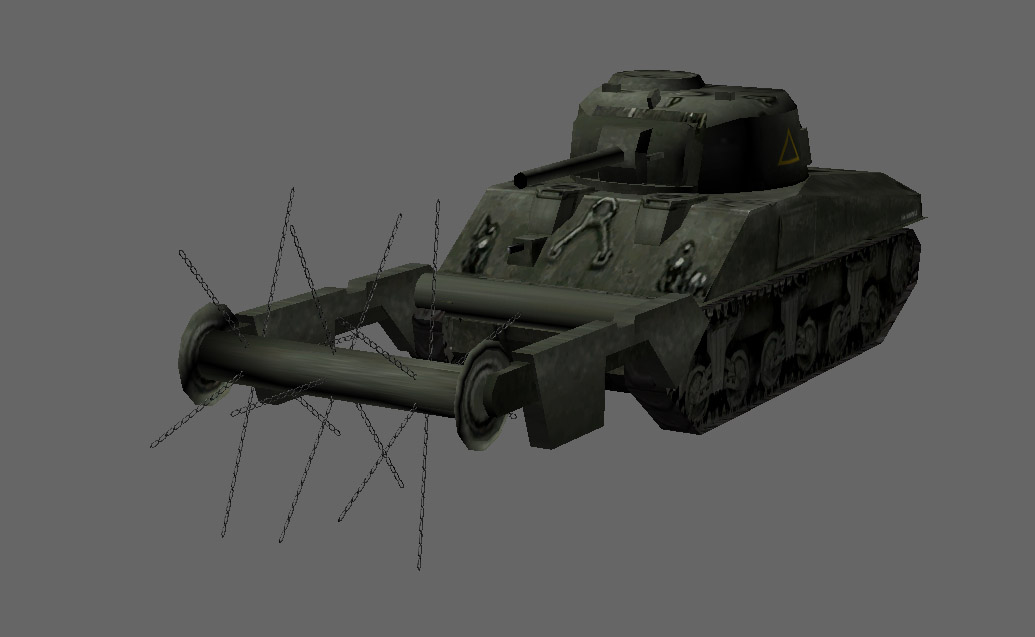 And well, this was all the progress this week. I have made most of the infantry teams, UK uniforms, other vehicles as the Firefly or the Achilles, I have added new weapons, new sounds and new icons. When I have all the neccesary units, I will finish the soap inside the game with the new maps and more. The main idea is the addition from Gold Beach, Juno Beach, Sword Beach, Pegasus Bridge, Caen and Carentan. Perhaps other maps will be added. I will choose them when I make these others. ;-)