2013 - It begins
Happy 2013 to all Command & Conquer: Untitled fans!
To celebrate this new year, we have a very special update for you this new year! After two years, its finally here, the release of C&C Untitled "Release candidate #3" or as we also know, the 2.0 Beta!!
We know we've been extremely slow due to hurdles of life, we humbly apologize for that,...But hopefully, after this release, we'll speed up things abit so stay tuned for future updates as well!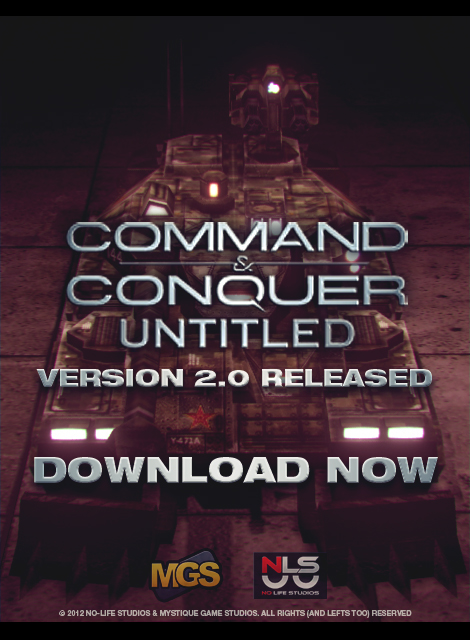 DOWNLOAD IT. INSTALL IT. PLAY IT!
'Alternate Download' in case the installer doesn't work for you..
Other Download Mirrors:
CNC Maps
Screenshots:








If you guys are having trouble installing or running the mod, just comment down this news post.
If you want to report any bugs and / or suggest something to the mod, just head on here:C&C U Moddb forum: Moddb.com
Be sure to support our other projects as well!
Deep Impact ZH: Moddb.com
...and don't for get to like C&C Untitled on facebook!
Facebook.com
Anyway, have a rocking new year ladies and gents and until next time, this is the No-Life Studios development team wishing you guys a very happy new year!