This is a "testing video" of "CALL OF DOOM:BLACK OPS" MOD that I am building now.
By using this 1 mod, I plan to make call of duty weapons "Black ops 2" "Black ops" "Ghosts" "Modern Warfare Remastered" available in the world of DOOM.
A variety of weapons and various attachments that did not appear in the "first generation CALL OF DOOM" will be available in this new project.
The animation of all weapons will be improved smoother and the performance of weapons will be more unique due to attachments such as select fire.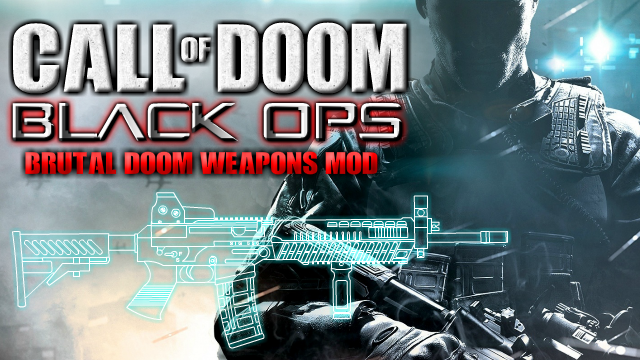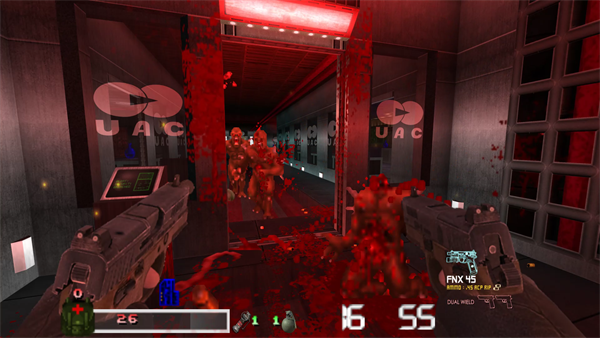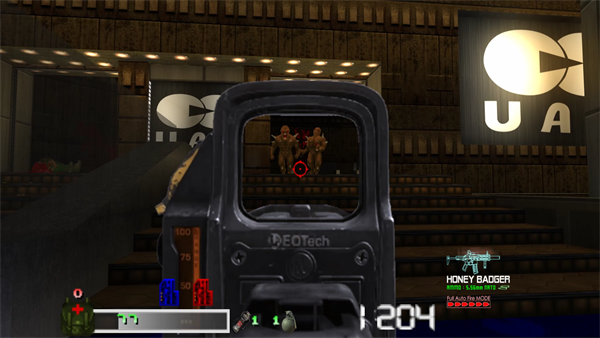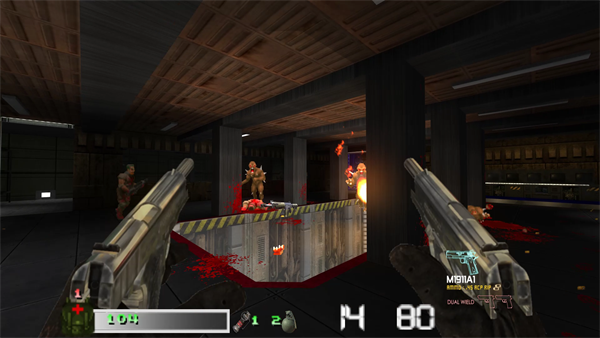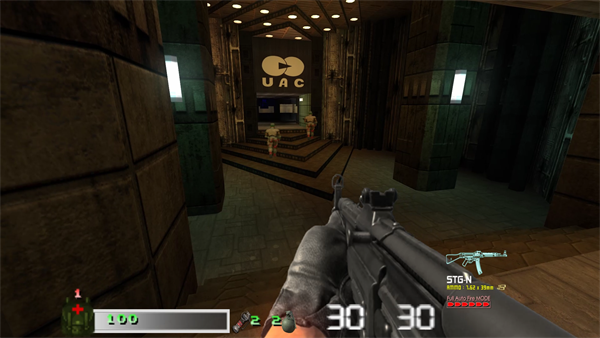 [New Systems]
Weapon look:
Pressing "Weapon look key", player checks the weapon.
By checking the weapon, weapon spec sheet will be displayed.
It becomes a reference when choosing a carrying weapon.
Selective Fire:
Pressing "Select fire key", player can change the weapon's fire-mode at any time.
Switching of "Full / Semi / Burst", Switching of Under Barrel Weapon, Switching ammunition type will be possible.
A weapon equipped with a grenade launcher or a master key shotgun or a small flame radiator can switch to it and use weapons,
Pump-action shotgun and revolver-shotgun can be used by switching to special shotgun ammunition.
Selective Scope:
Pressing "Select Scope key", players can change the function of the scope.
Weapons with hybrid scope can switch between dot site and scope.
Sniper rifles can change the zoom magnification and turn on / off the night vision device.
[Q & A]
Q1: Without Brutal DOOM, will I be able to start this mod?
A:By using the published patch "cod base BDVanillaLite", I plan to be able to start MOD without using Brutal DOOM.
Moddb.com
Q2: Can I request a new weapon?
A:I can not accept weapons requests. Because weapon motion capture work is very Ultra-Violence troublesome.
Q3: Will special weapons of "CALL OF DUTY Zombie Mode" appear? For example, like Ray gun.
A:It will not appear in the current schedule. Because similar ray guns and huge weapons are already made with other MODs. Like "Russian Overkill".
Q4: Do you support Online Multiplayer?
A:This MOD is compatible with Single Player only. If you want to play Multiplayer Game, it is probably fun to play CALL OF DUTY.
Q5: Does "brutal doom fatality attack" become usable?
A:It is undecided, but probably I do not think I will be able to use it. Because fatality attacks are so powerful that many small firearms can become garbage.
Q6: Does "Friendly Marines" be remade?
A:I will remake it with a new sprites.