Hello and welcome to another War of Assassins blog, now for what we've been up to!

---
Binoculars
Last week we saw the improved up Atreides Sniper scope, we this week gtp0rong has been busy making the new Binocular scope!
Check out this Scout scope!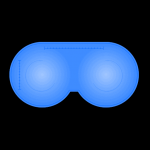 ---
Aprit Chard
I've been trying to work on Aprit Chard when I can. It's almost ready to go ingame, all it needs is some infantry cover, dunes and some extra detail!
Quick WIP shot.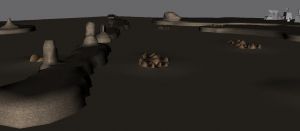 ---
Question & Answering
Now, we at Battle for Dune have been going for over 2 years and haven't really given this much thought. So we are now going to compile a Q&A topic but we thought that it would be best to hear what you guys have to ask, the fans.
So ask as many questions as you like and we will try to answer all of them to the best that we can!
---
Recruitment
Battle for Dune is looking for Texture Artists, Infantry Modellers and Unwrappers! So if you like what you see and want to help out, then please pm me here on Moddb or come to our forums at www.battlefordune.co.uk, register and show us some of your resent work, or PM me here.
---
IGOTY 2009

Yes it is that time of the year again like everyone else, we are in the running for it. So make sure you vote for us to be in the top 100!