Nighthawk Transport
The Allied Nighthawk is turning out to look pretty awesome, Guy With a Wrench has been working hard on getting the texture just right and now with added blue! We've also got a better machine gun for it :ssh: .
(Click the images to make them bigger!)

Allied War Factory
dtrngd has started work on the Allied War Factory. You may of seen an already textured War Factory in some of our videos and think "Why are you guys remaking it?". Well that's a model that was given to us by Fobby and Sloth from their old mod. He has taken the model that Ric made for us and started to give it a going over on some places, expect interiors soon!

ModDB Shouts
That's right, it is that time once again and phase 2 has already started. Thanks to all of your votes we made it into the top 100 but we are going to need your help once again (sorry). Be sure to click on the big IOTY image below this text, go to Unlreleased games, Tactical Shooters and vote for Apocalypse Rising! We've always made it into the top 10 but it would be super awesome to win the title "Best Unlreleased IOTY"
So make sure you vote for us and RA:APB on IOTY because APB are going to best released IOTY!
Sounds Good
WallyWood has been working on some really cool sounds lately, but instead of me telling you about them why not just listen to them?
The Nighthawk
Flak Trooper Cannon
Flag pole
Crazy Ivan
C4 placement

New Map Props and Decorations
To help with our easy fan mapping in LevelEdit using Heightfield mapping, Guy With a Wrench made the plants and AntonioHandsome modelled and textured the fuel can for placing in LevelEdit.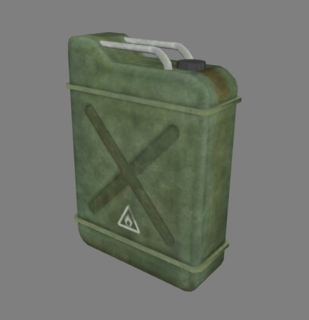 These have been added to our prop library which should have a fair amount of placeable objects when Apoc Rising's LevelEdit is released.
Tech Building Captured
danpaul88 has been busy making sure our tech building capturing is working 100%, here is a small video showing you how it all works.

As you can see, it's pretty cool
Recruitment
We are looking for extra staff members to join our ranks! What we are looking for in a 2d artist, is someone who:
is enthusiastic about working with the BHP Apocalypse Rising Team.
has spare time.
will be active in the foreseeable future (a.k.a we don't want you running off).
is competent at creating their own 2d textures.
is over the age of 16 (we overlook this if you are what we assess to be a mature individual. This rule is known as the TruYuri rule).
PM One_Winged_Angel with your application stating why you would like to join the team along with any past experience. Please provide example textures, if you have any.
Salutations
For the full version of this blog, click here. For our forums and more, click here.