Welcome back to another update of Black Mesa Uplink: Redux! In previous updates I've shown you shots from area I have reworked for this new version of Uplink. My new take on lighting really improves the old areas as you can probably see from the screenshot below.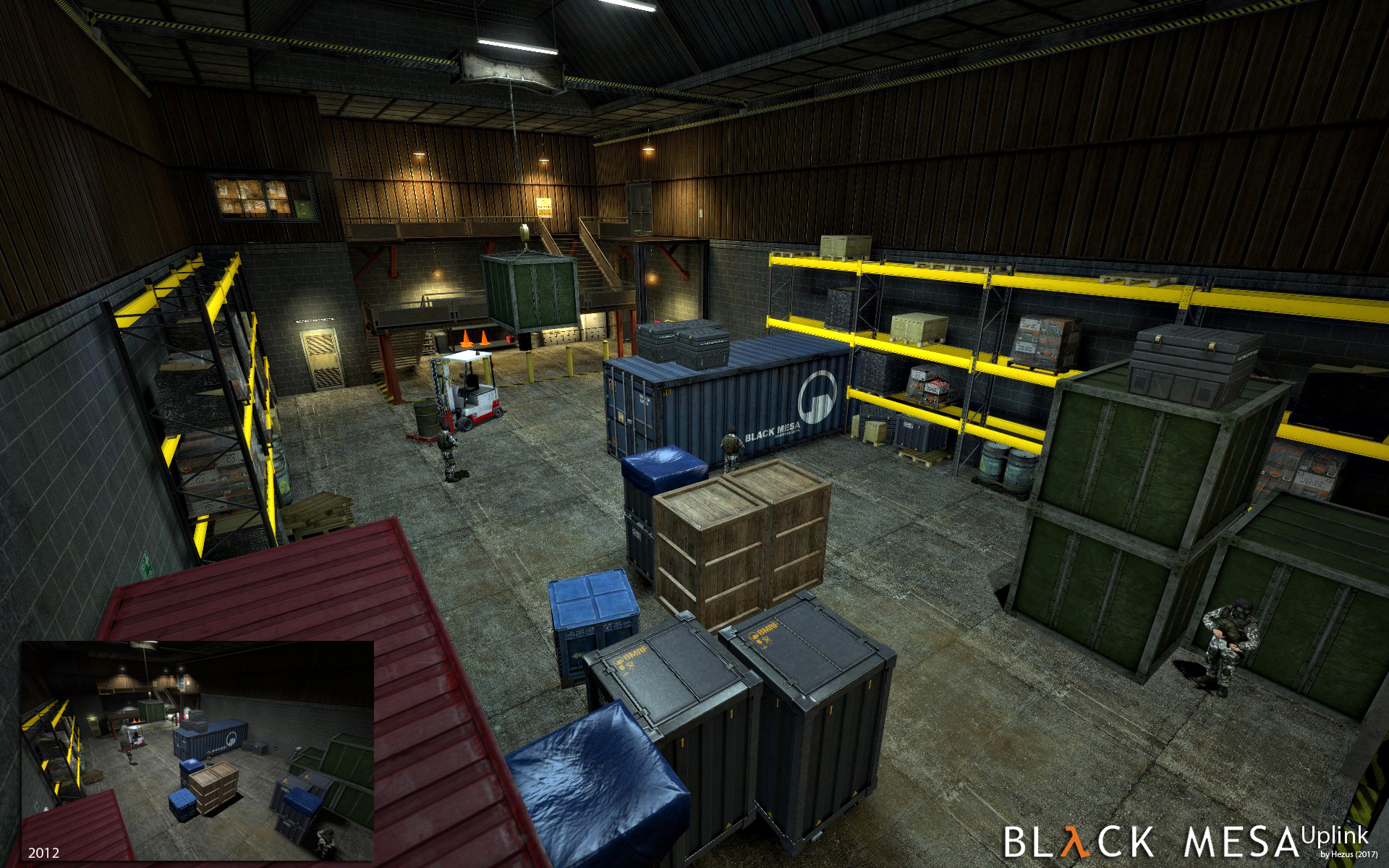 Next to lighting, the gameplay mechanic in this area (where you control the crane) has been improved and this area can now be entered from 2 different doors, which makes the battle with the grunts more interesting!
While some areas are being improved or reworked, other completely new areas are added to the game.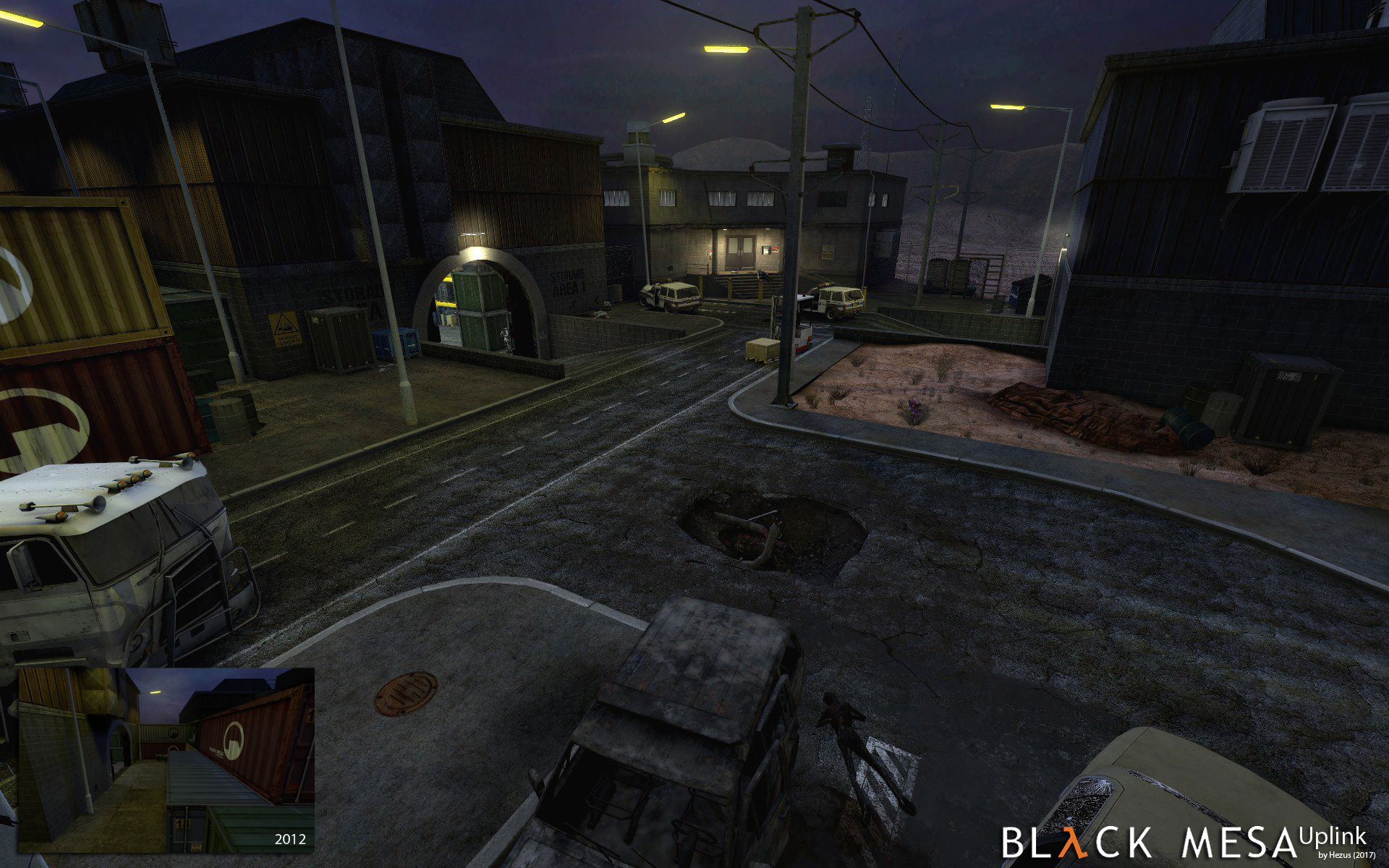 The section shown above used to be merely skybox but I've mapped out the entire area around the storage yard to create a better feeling for the compound. This will also be the theater of a rather thrilling battle later on!
What else?
Not much has changed in regard to the Steam Workshop support. Just as the Hazard Course mod, I'm waiting on the Black Mesa devs to fix the problems regarding Workshop releases. According to sources, the Xen update is coming this summer, so hopefully that will also come with some good news for the modding teams! I have no news regarding the release date of the new Uplink version, since the project is still running on Valve Time.
I hoped you enjoyed the new screenshots and thank you for still following this MOD for all those years. Constructive comments and feedback area always apreciated!